Illegal Civilization's Mikey Alfred on Working With Frank Ocean, Kanye West and His Apparel Line
Mad love for Tyler, The Creator and Martin Scorsese.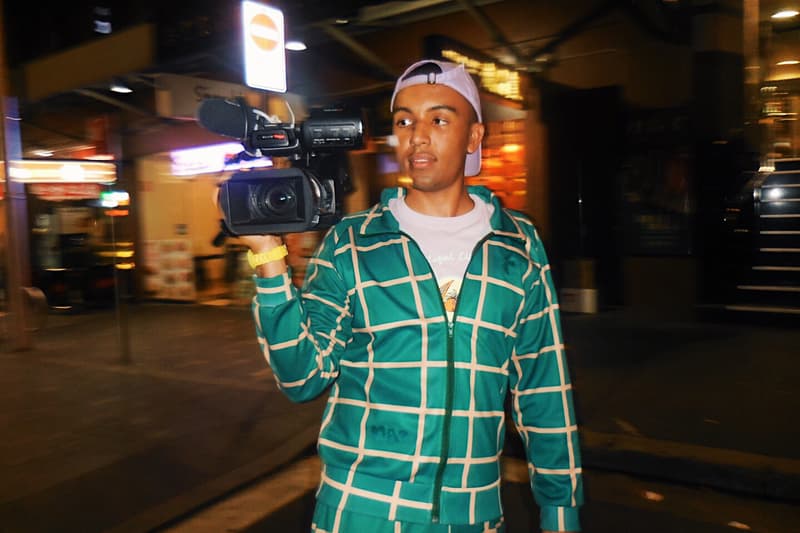 1 of 10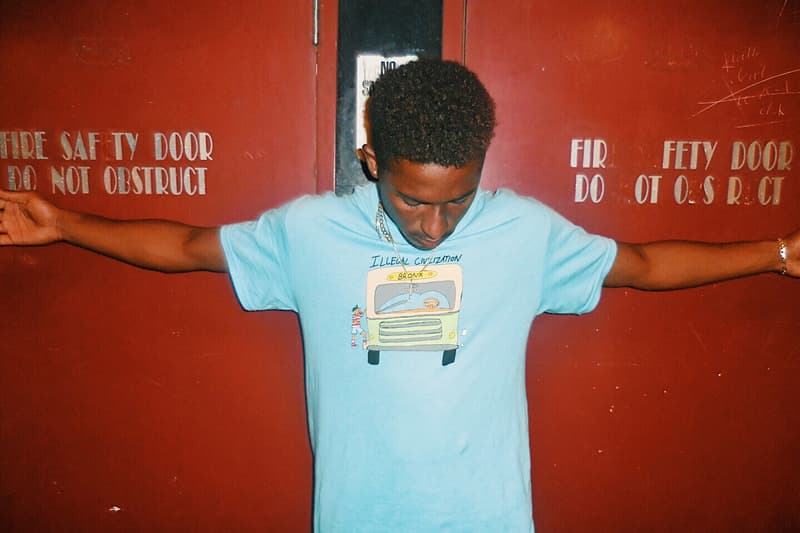 2 of 10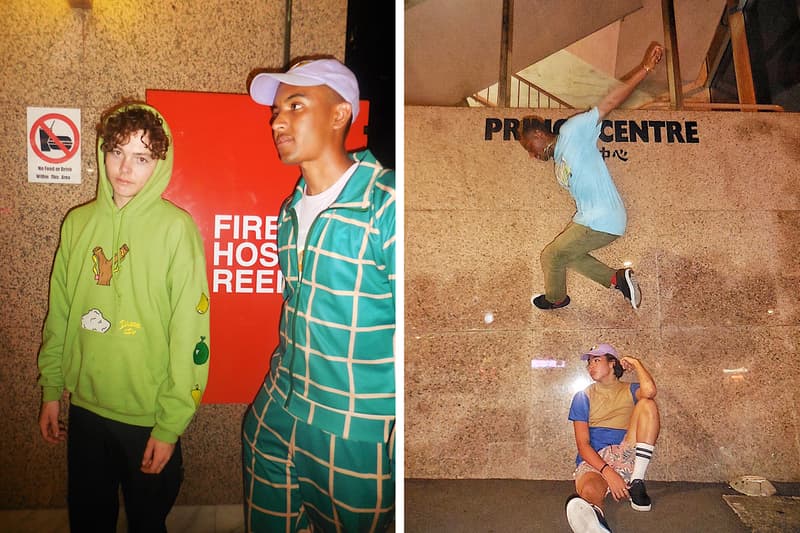 3 of 10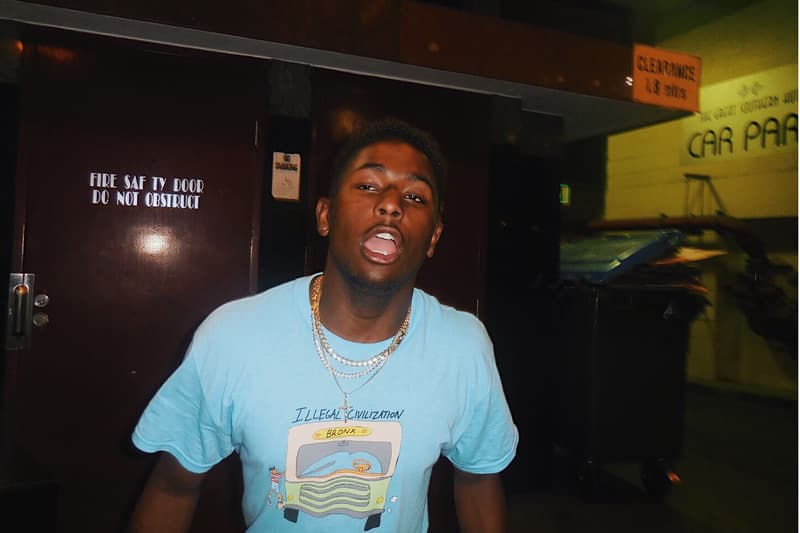 4 of 10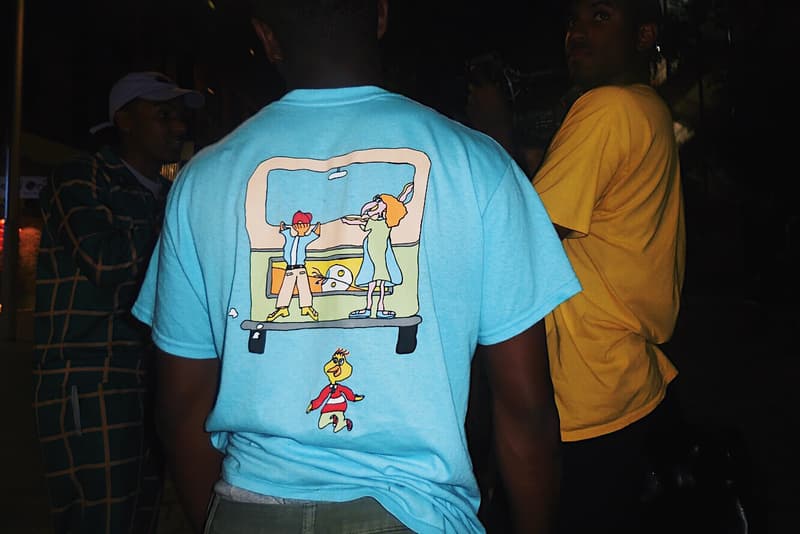 5 of 10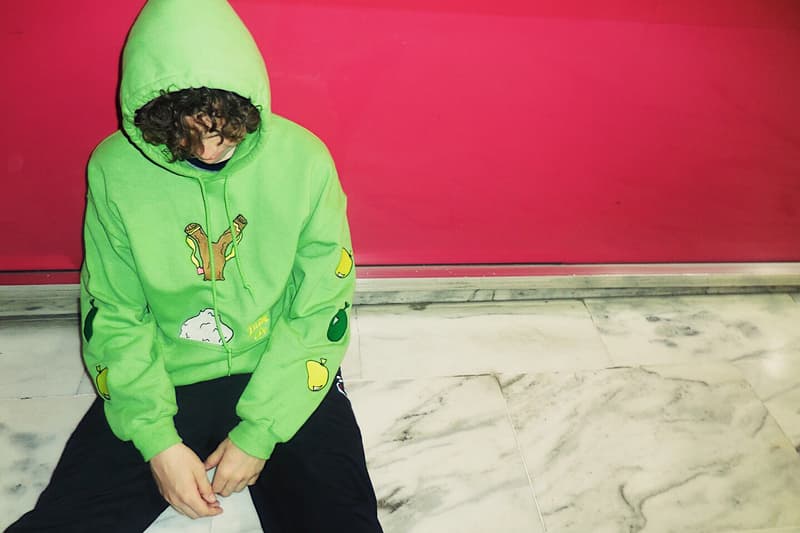 6 of 10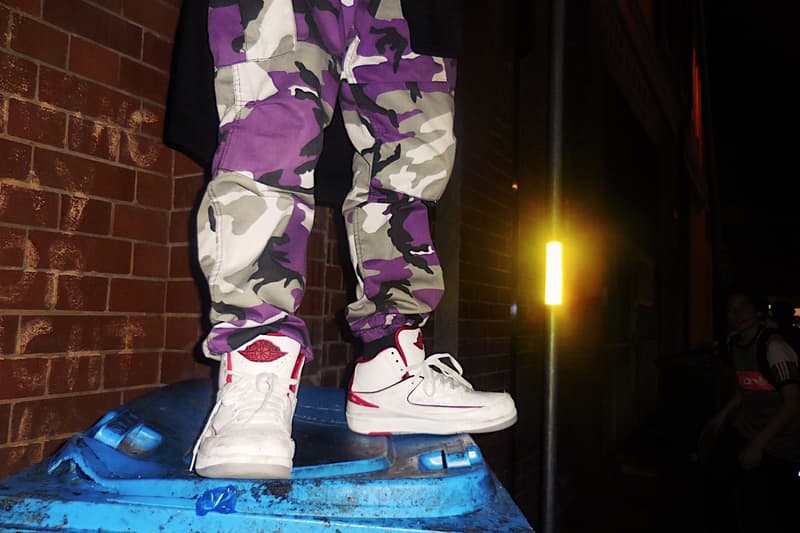 7 of 10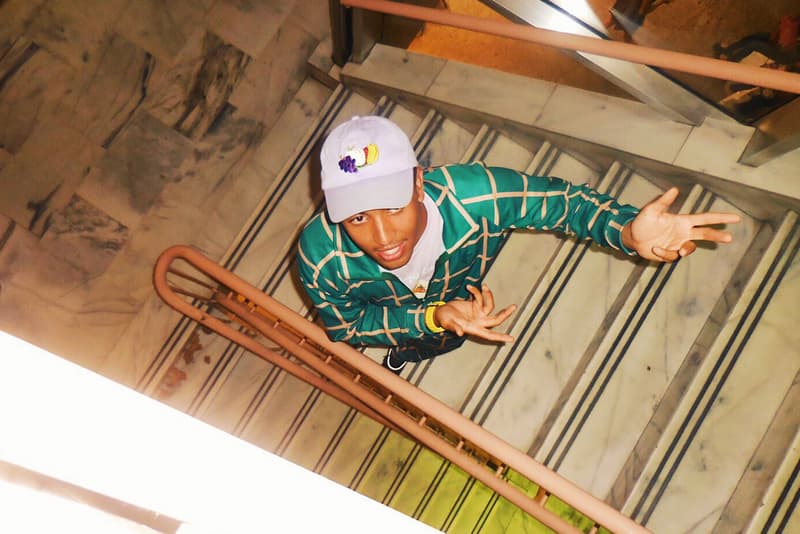 8 of 10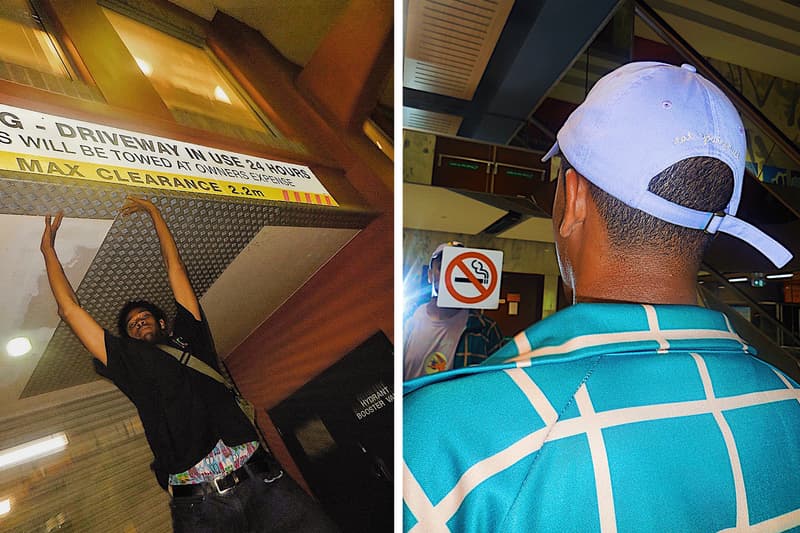 9 of 10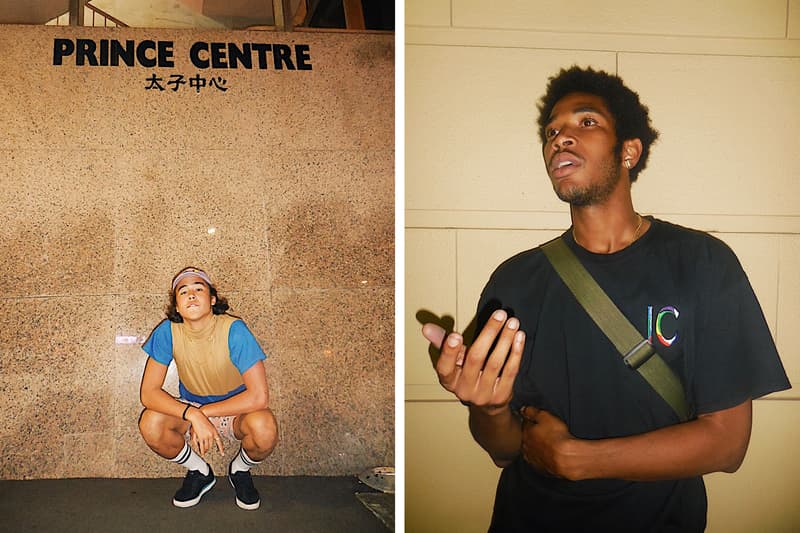 10 of 10
Based out of North Hollywood, Illegal Civilization has built up quite the cult following since its inception. Founded by Mikey Alfred, the skate-centric label made big waves through skate videos, which are often contrasted by laid-back soul music to perfectly document growing up in the melting pot of California. Since then they have grown alongside the Odd Future collective, producing graphic tees, full-length documentaries and short films. For Alfred, growing up in LA meant exposure to a million different influences, which he has used to push the creative envelope of his brand and make an impact on his global audience.
Maintaining its unique energy, Illegal Civilization started as simply as it could, through a series of self-titled videos that featured Alfred and pals skating around Los Angeles, and stirring up trouble through typical adolescent shenanigans. Eventually he would meet members of Odd Future through friends; joining Frank Ocean on tour just two days after his high school graduation. As IC continues to grow, it should prove to be a cultural staple, staying at the forefront of the current skate scene.
We recently caught up with Alfred and the Illegal Civilization crew in Australia's Chinatown, snapping behind-the-scenes photos of their Australia-exclusive merch while giving us some insight to the label and their films. The crew had a busy trip; touring the country to host a pop-up shop, as well as showcasing the Cherry Bomb documentary, which centers around the making of Tyler, the Creator's 2015 album of the same name.
How are you enjoying Australia?
Getting away from the winter is an automatic plus. The people are friendly and helpful. The perception of black people is a little weird. I don't feel it from skaters or other creative people, but just walking around the airport or certain restaurants you feel a sense of unwontedness.
Can you introduce the Illegal Civilization crew and their roles?
Myself, Mikey Alfred (filmmaker/founder), Kevin White (IC skate team), Olan Prenatt (IC skate team and model), Aramis Hudson (skater), Nico Hiaraga (skater), Zach Saranceno (skater) and Davonte Jolly (filmmaker).
How would you describe your relationship with Tyler, the Creator and GOLF Media?
Tyler is one of my mentors. I go to him a lot before I make decisions, and also just one of my great friends. GOLF Media is his production company. They've funded skate trips before, sent me on music tours. They're awesome and the content they produce is entertaining and tasteful.
1 of 6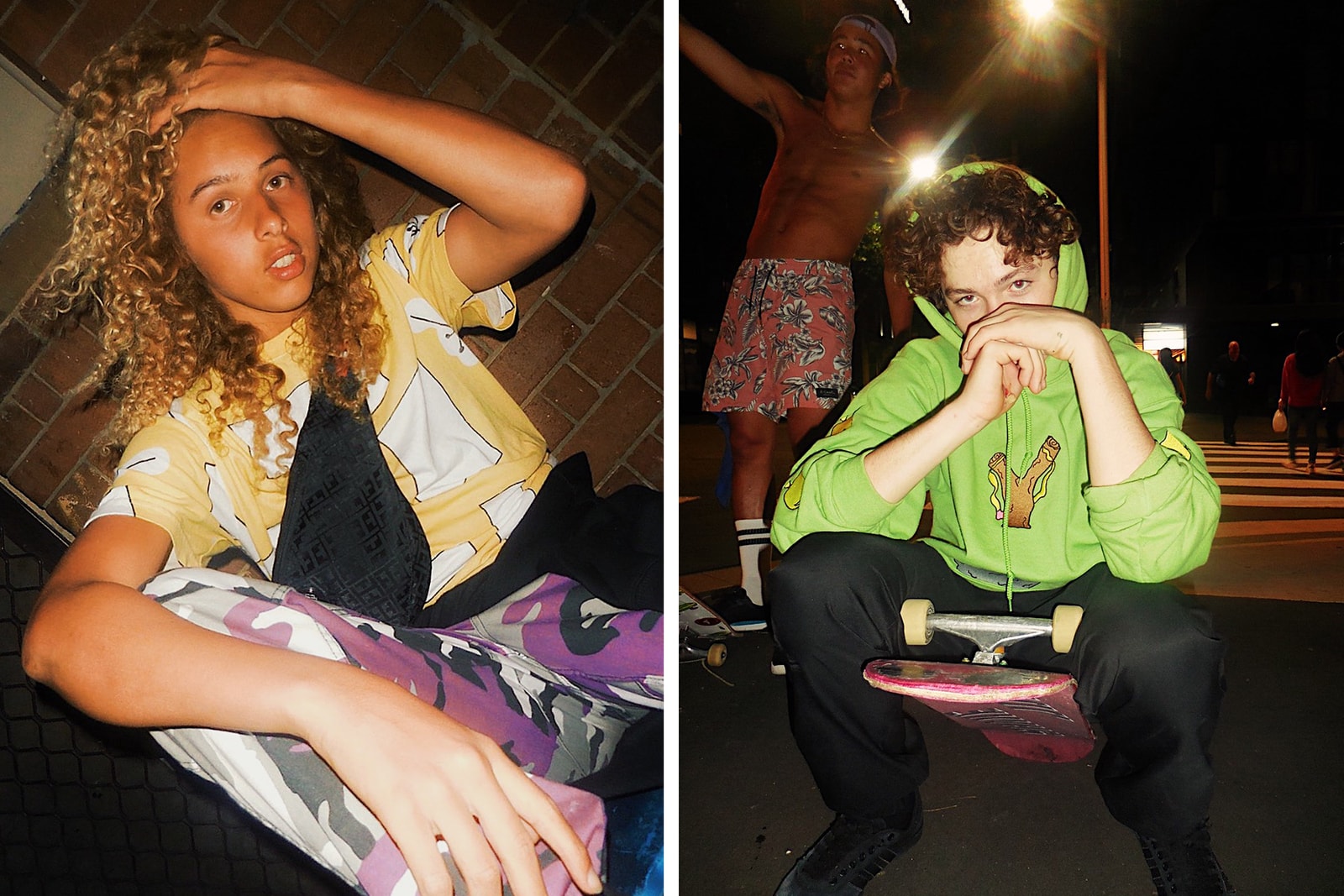 2 of 6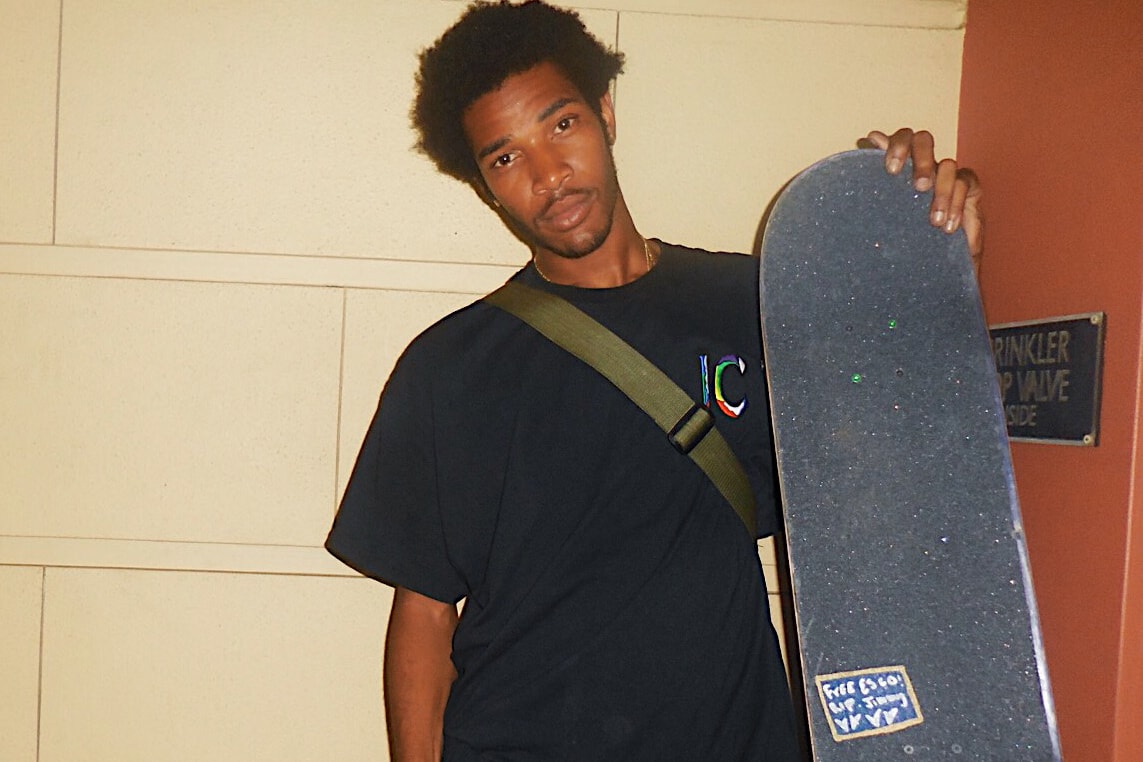 3 of 6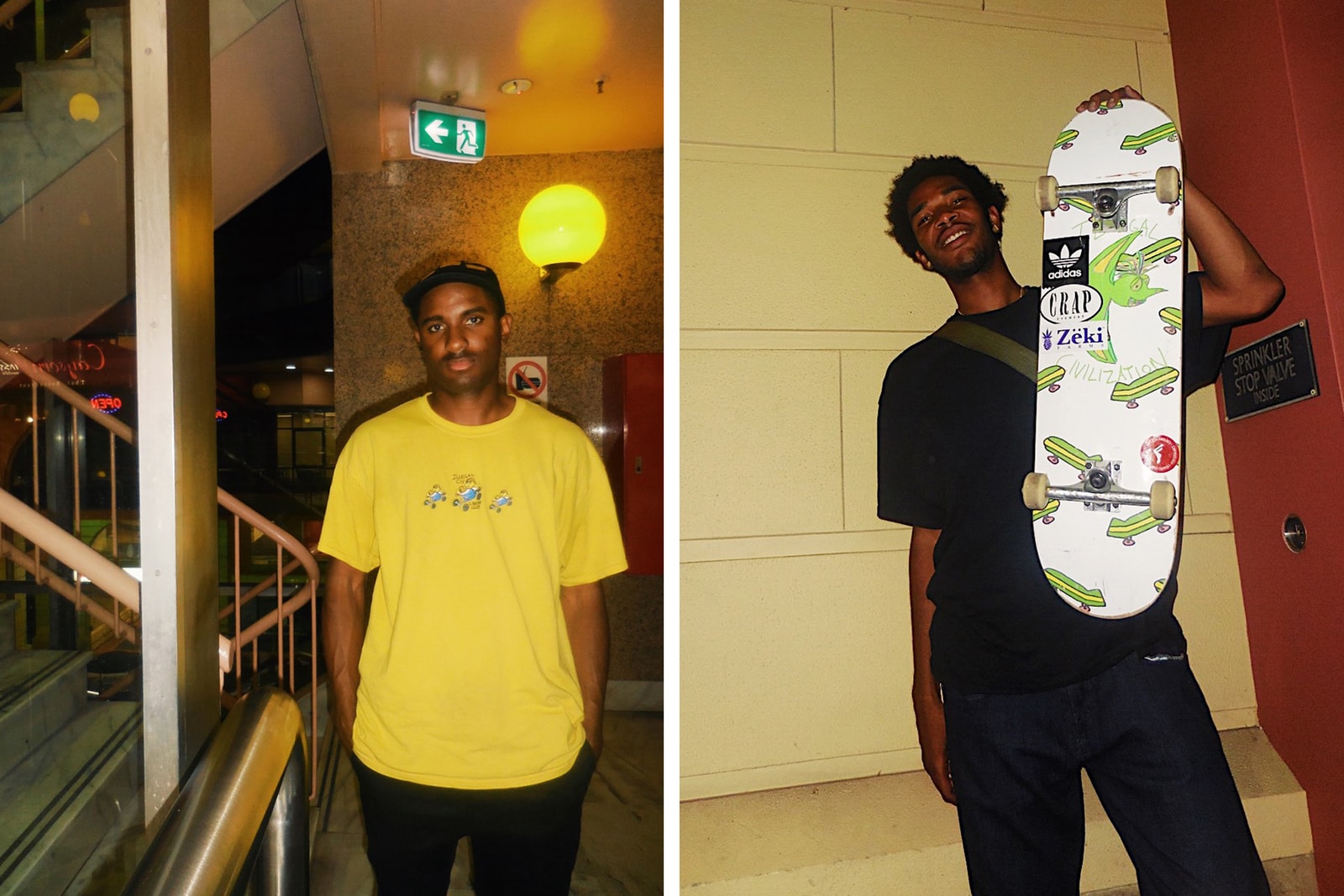 4 of 6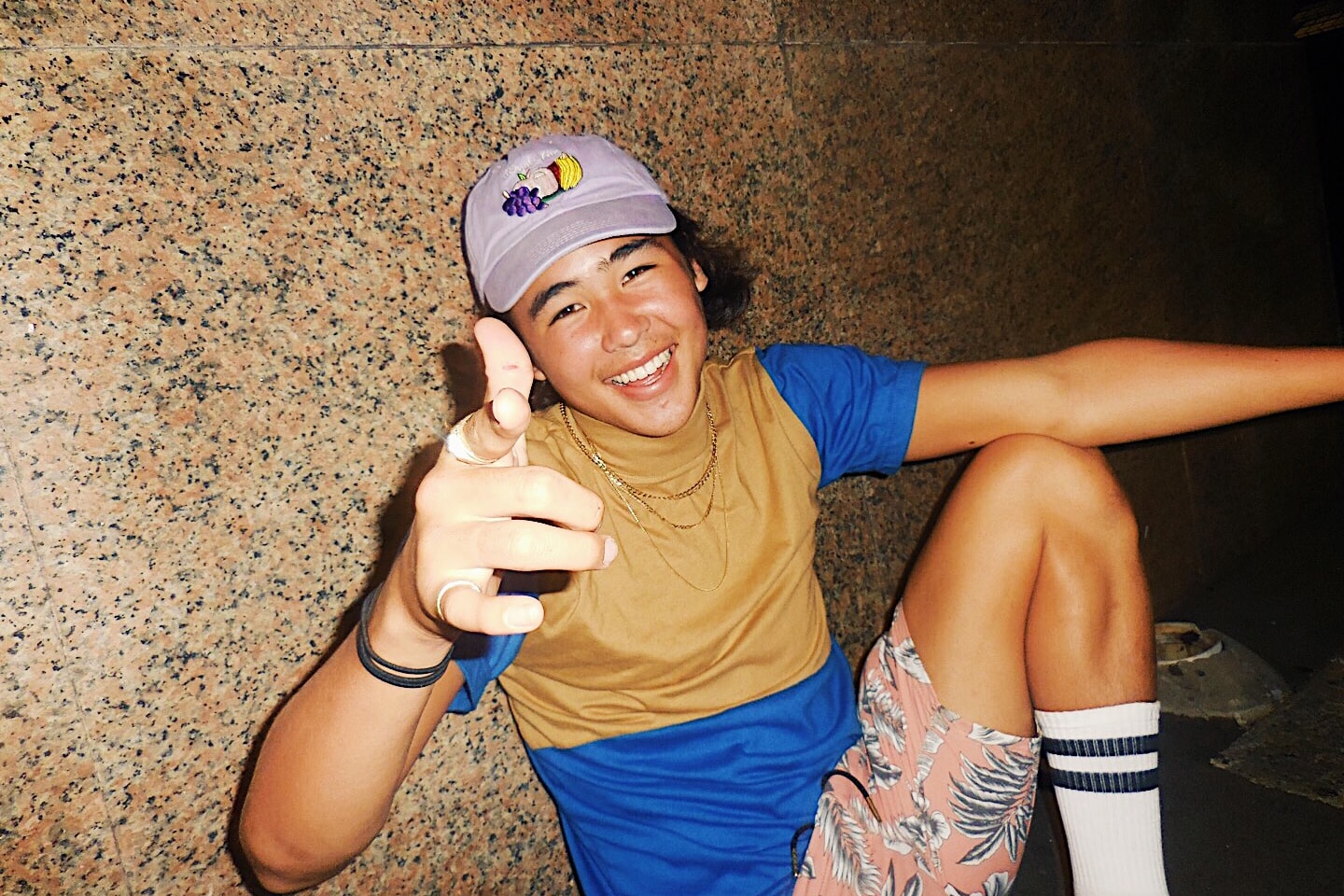 5 of 6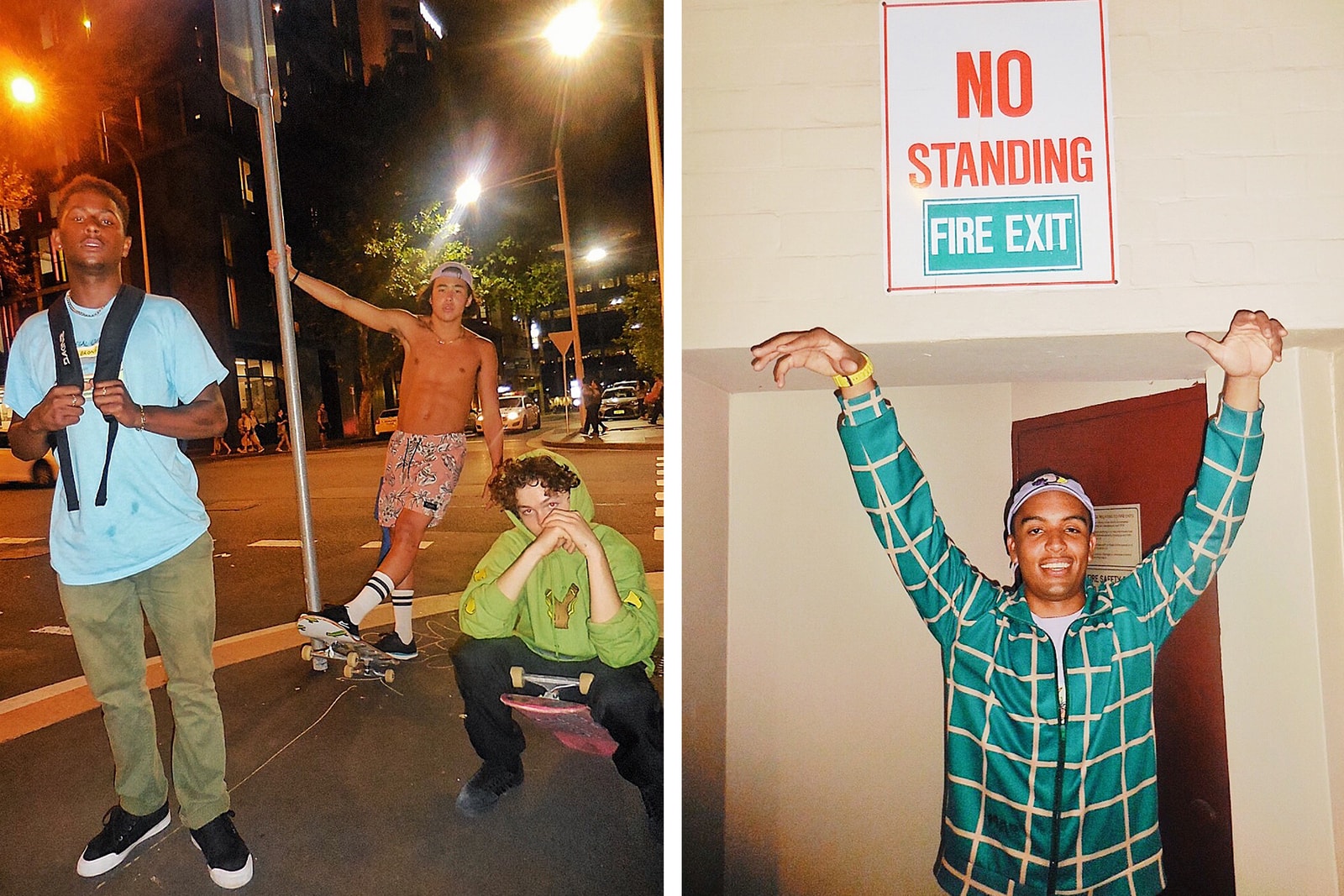 6 of 6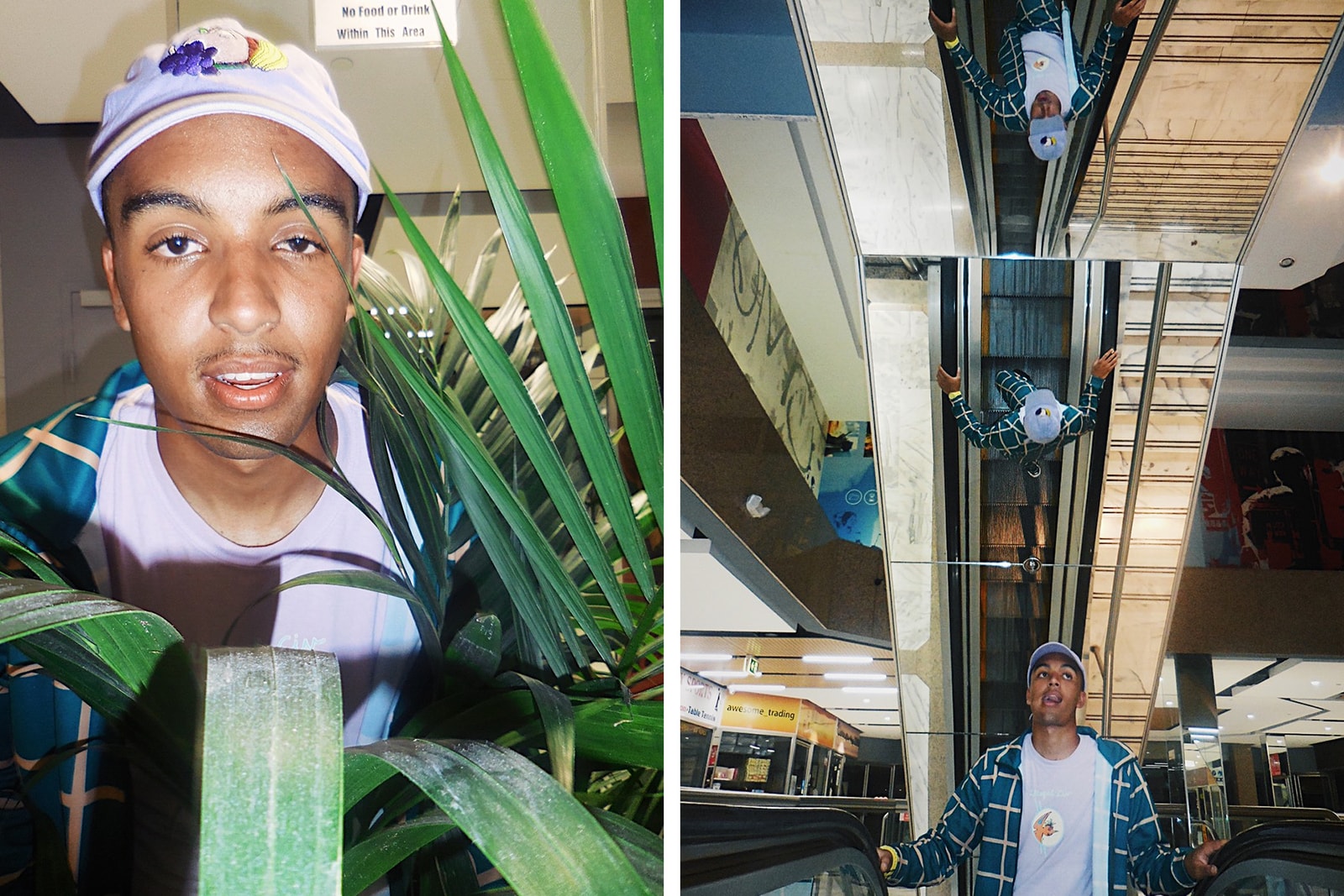 What was it like filming the Cherry Bomb documentary with Tyler? Were there any particular highlight moments?
Filming the Cherry Bomb documentary was very casual. Every single clip in that came from just meeting up. One second we'll be eating Fatburger, then we just end up at Kanye's house. Tyler will ask Kanye 'Yo can my friend Mikey film some stuff with his GoPro?' Kanye is like 'Yeah, no problem.' The Lil Wayne interview was the only one that wasn't so casual. Taco was helping me set that up for months and Wayne kept having personal things to deal with so he would bail on the interview. One night I get a call at 4 a.m. from Taco, he's like 'Yo, wake up and come meet me at this address, Wayne is ready to do the interview.' I raced over from my house in North Hollywood and we knocked it out, then got to hang out in the studio and watch Wayne record a verse. Legendary.
You also contributed to Frank Ocean's Blonde. How did that come about?
Frank has the craziest sleep schedule, he stays up all night working. So every few weeks I'll get very random, very precise short texts from him with an idea. My response is always 'Let's do it.' I'm the type of person who works hard. If I tell you I'm going to do something, I do it to the fullest extent possible.
I saw that you've started making short films as well. How do you come up with the ideas and narratives for them?
The short films come from myself and my buddy Lionel Boyce. I love [Martin] Scorsese movies, so most of the ideas start as crime shorts, then once the story is laid, we replace the elements. Instead of the mob, it'll be a skate crew.
1 of 3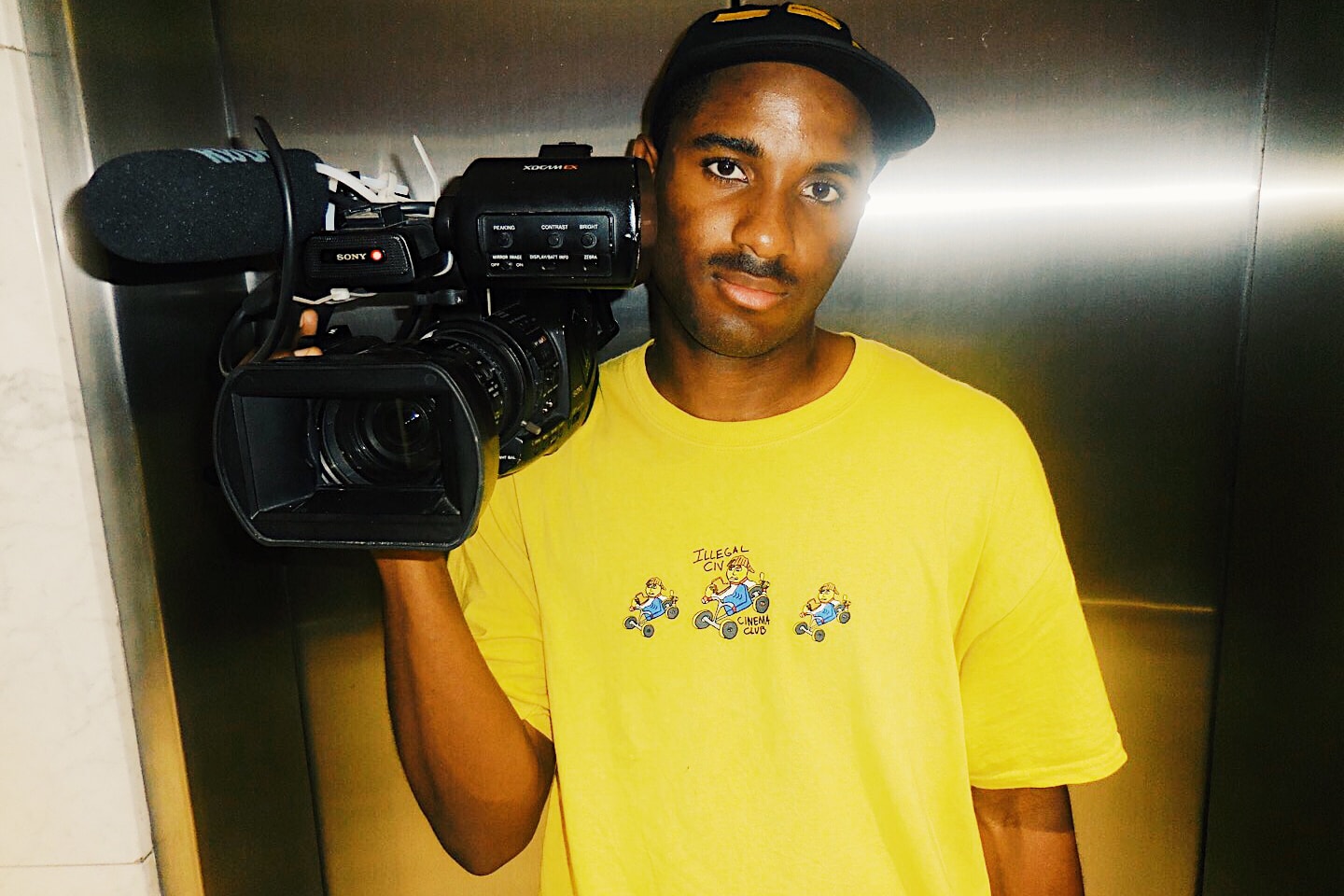 2 of 3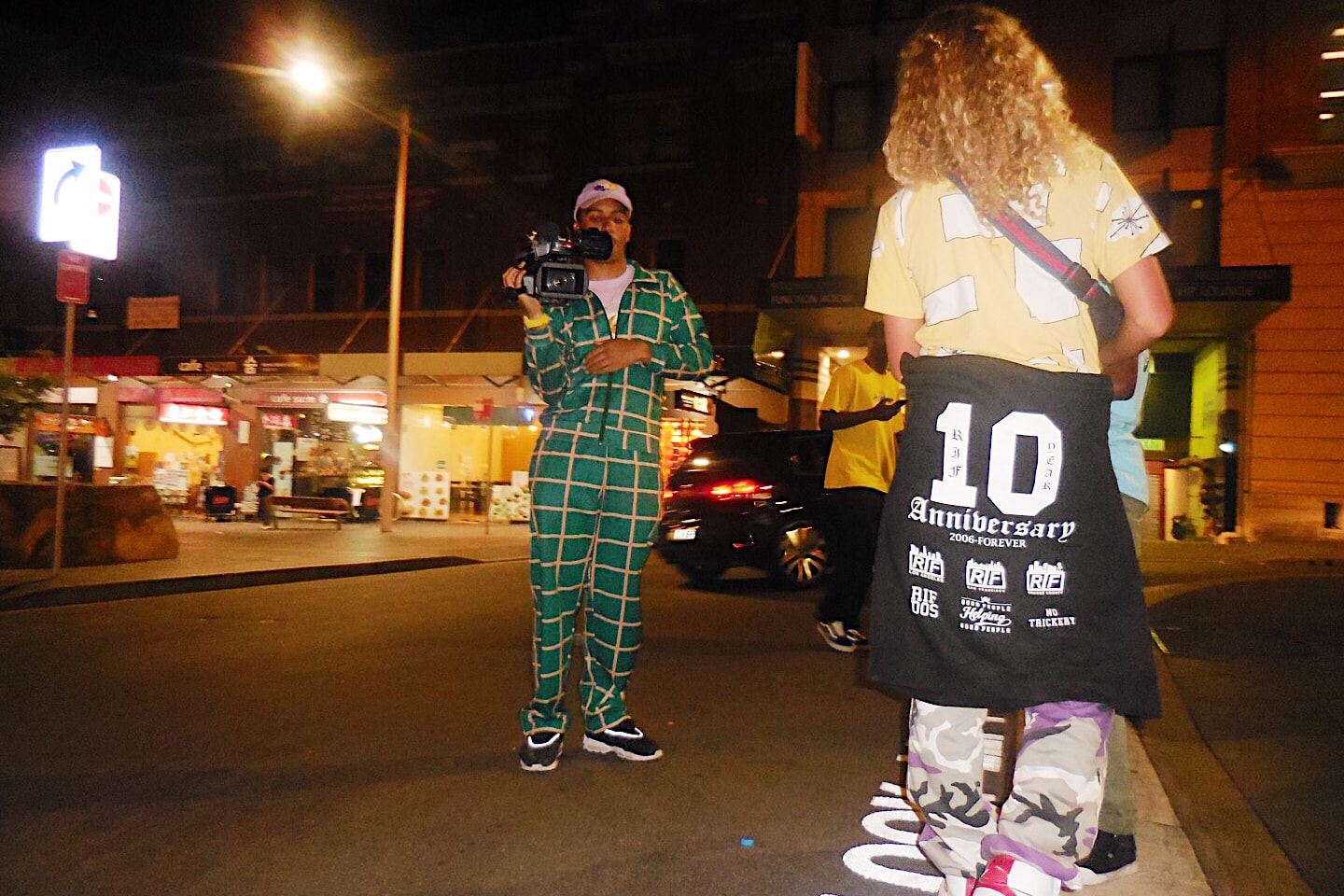 3 of 3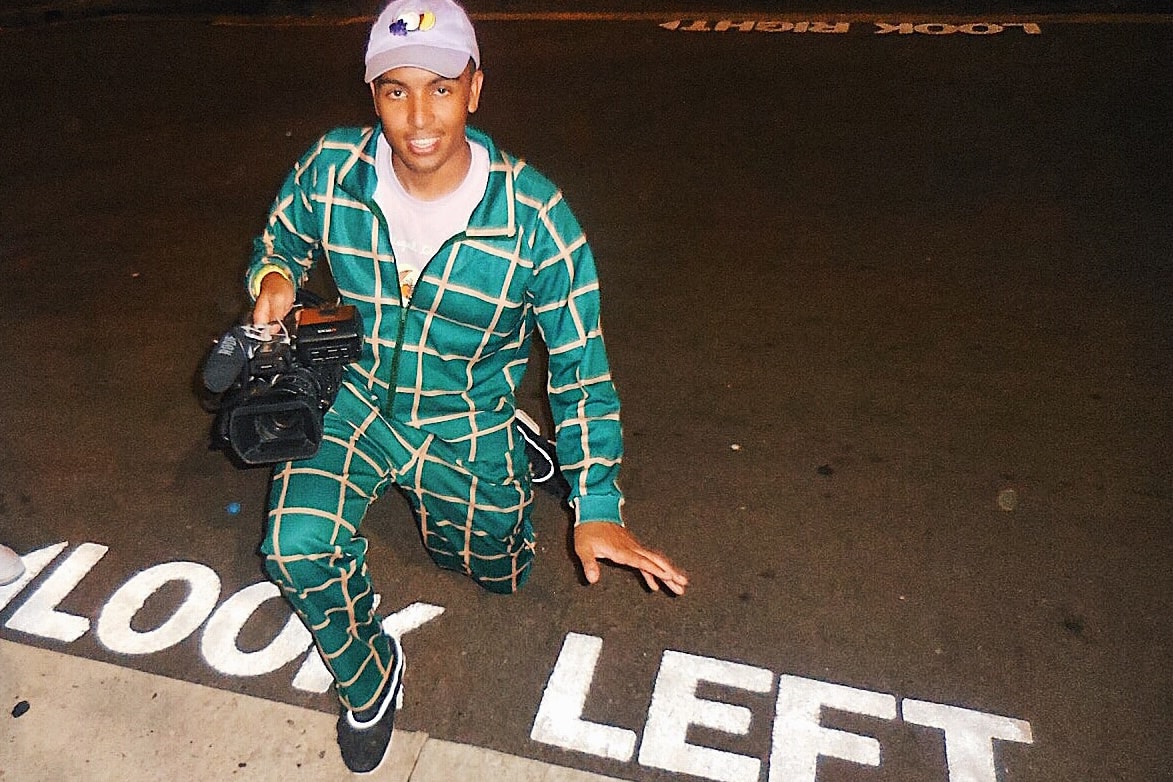 Are there any other mediums you are planning on working with?
I just want to focus on making films, I love film so much. I feel like devoting your life to one thing is so important. I see a lot of people doing a million things and not getting far in any of them. Focus on one thing, get some traction then start to do more.
Who usually designs the T-shirts for Illegal Civilization?
I design shirts for IC, as well as Olan Prenatt, Ryder McLaughlin and Kevin White.
Are there any collaborations coming up?
We have a Winners Club (IC's higher-end line) collaboration coming with Mac Miller after March. We've been working on it for the past year, so we're very excited to have it finally coming out.