Faith Connexion's Paris Fashion Week Show Sees an Impressive Clash of Influences
The French fashion house jumbles it all together.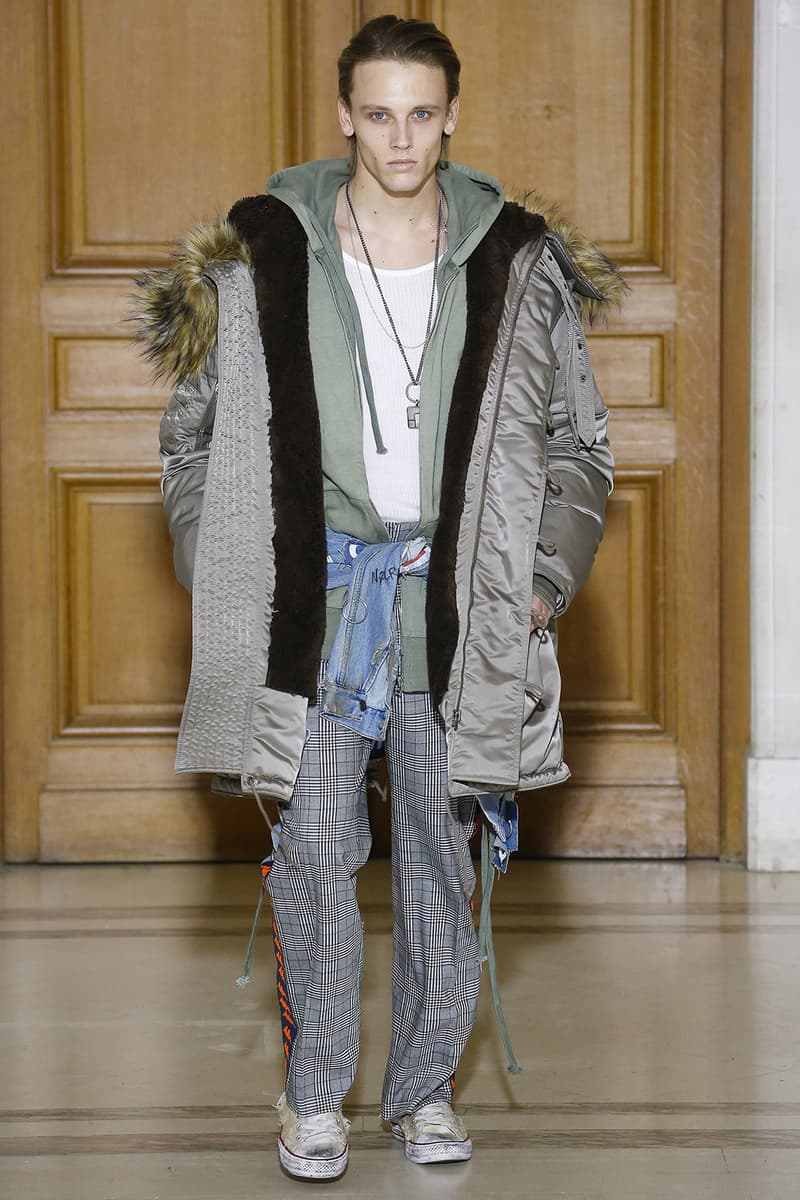 1 of 22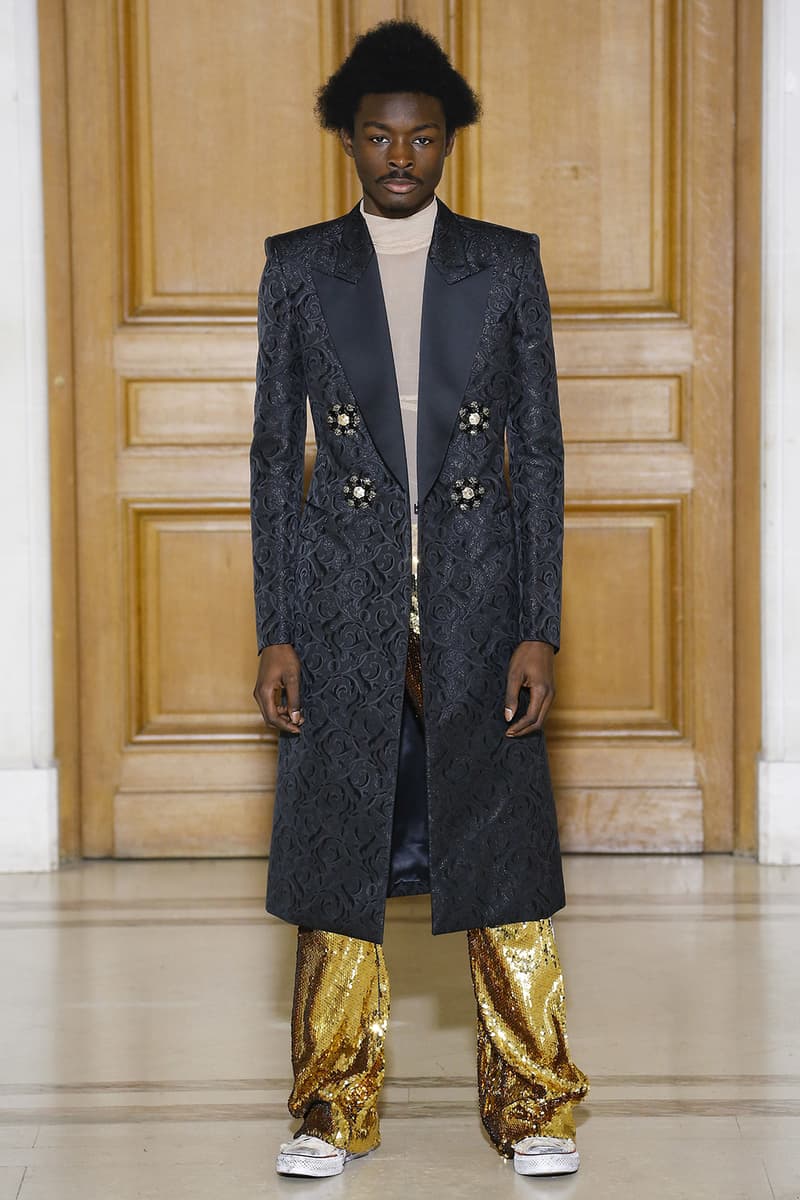 2 of 22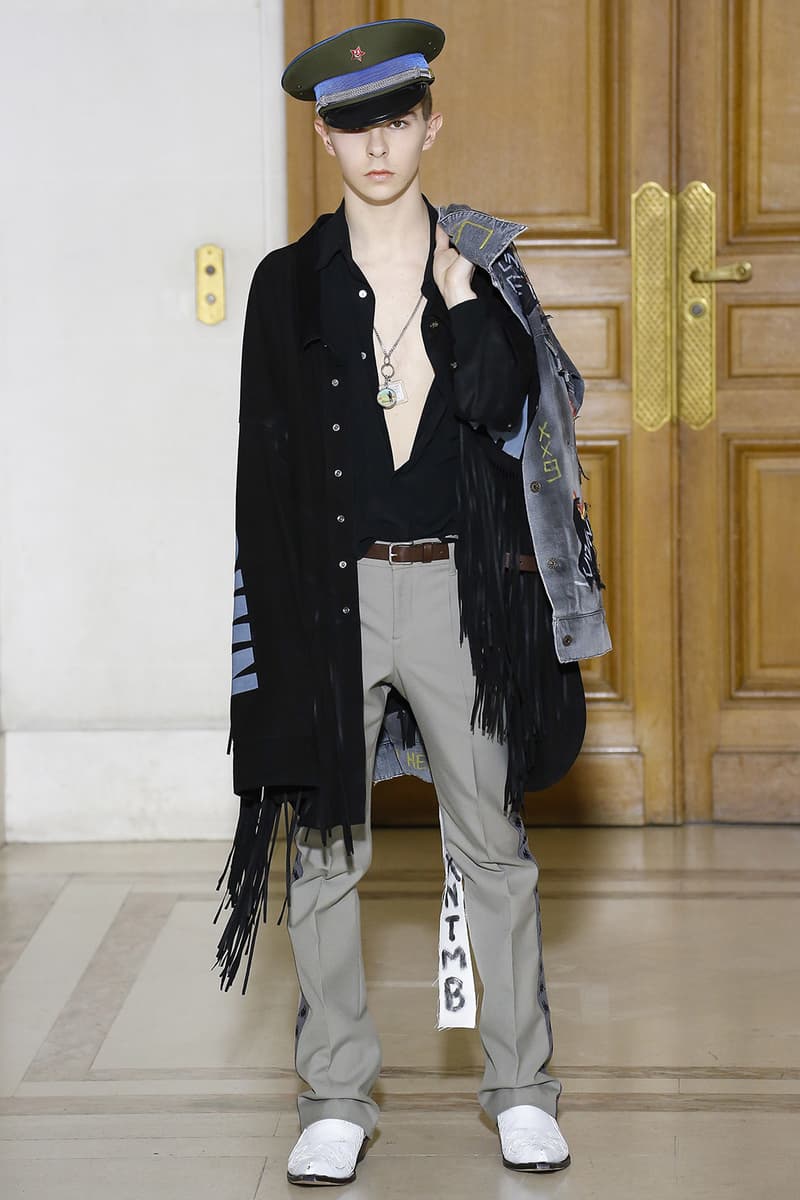 3 of 22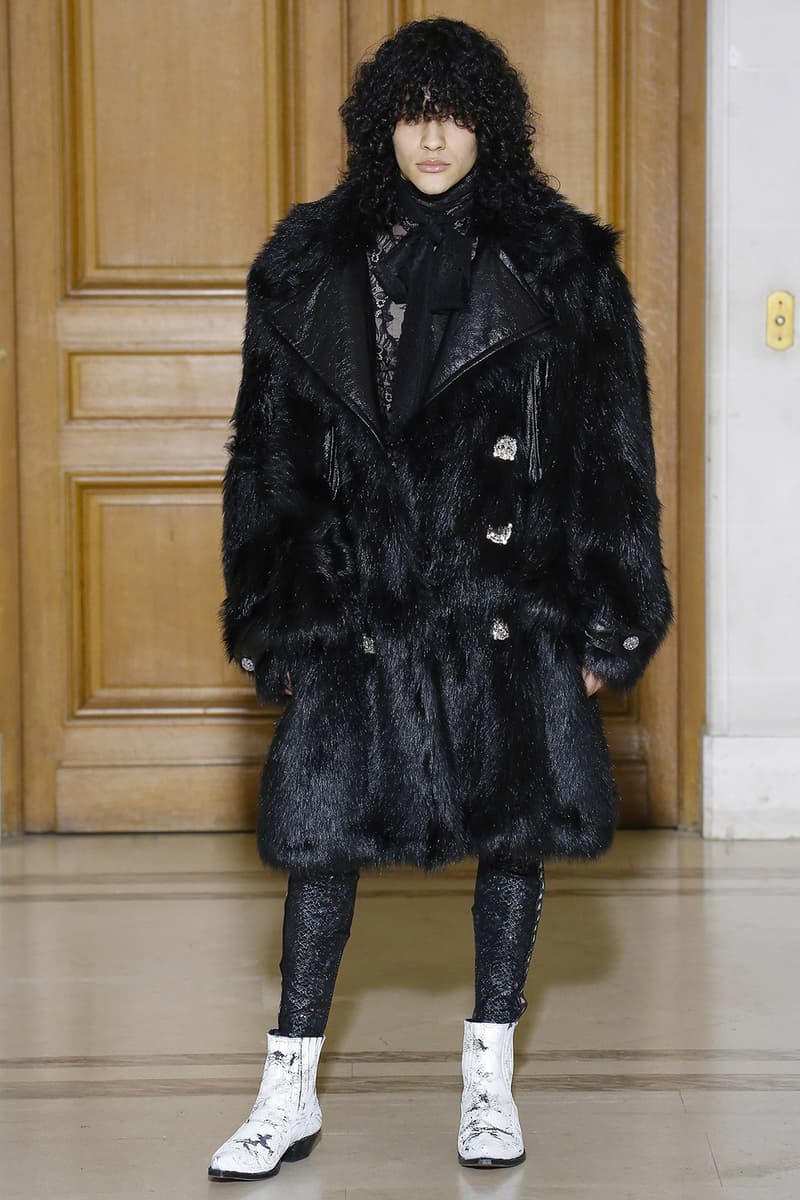 4 of 22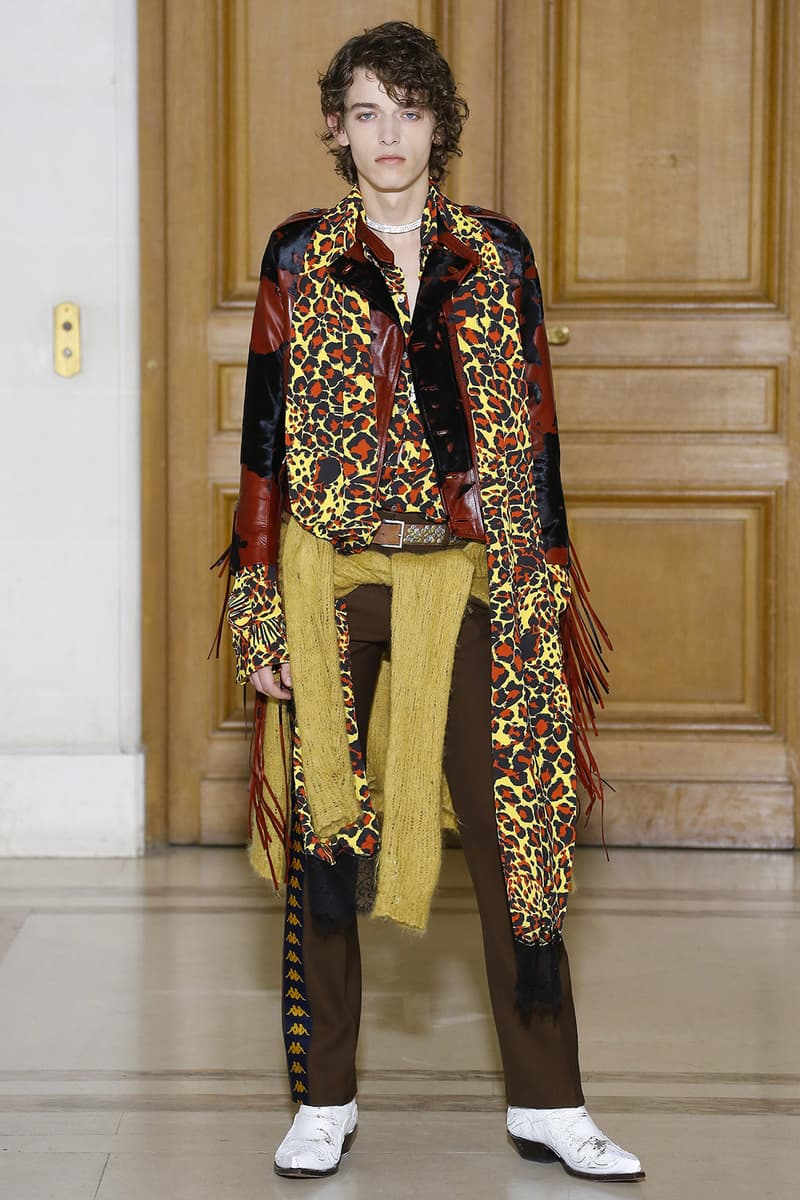 5 of 22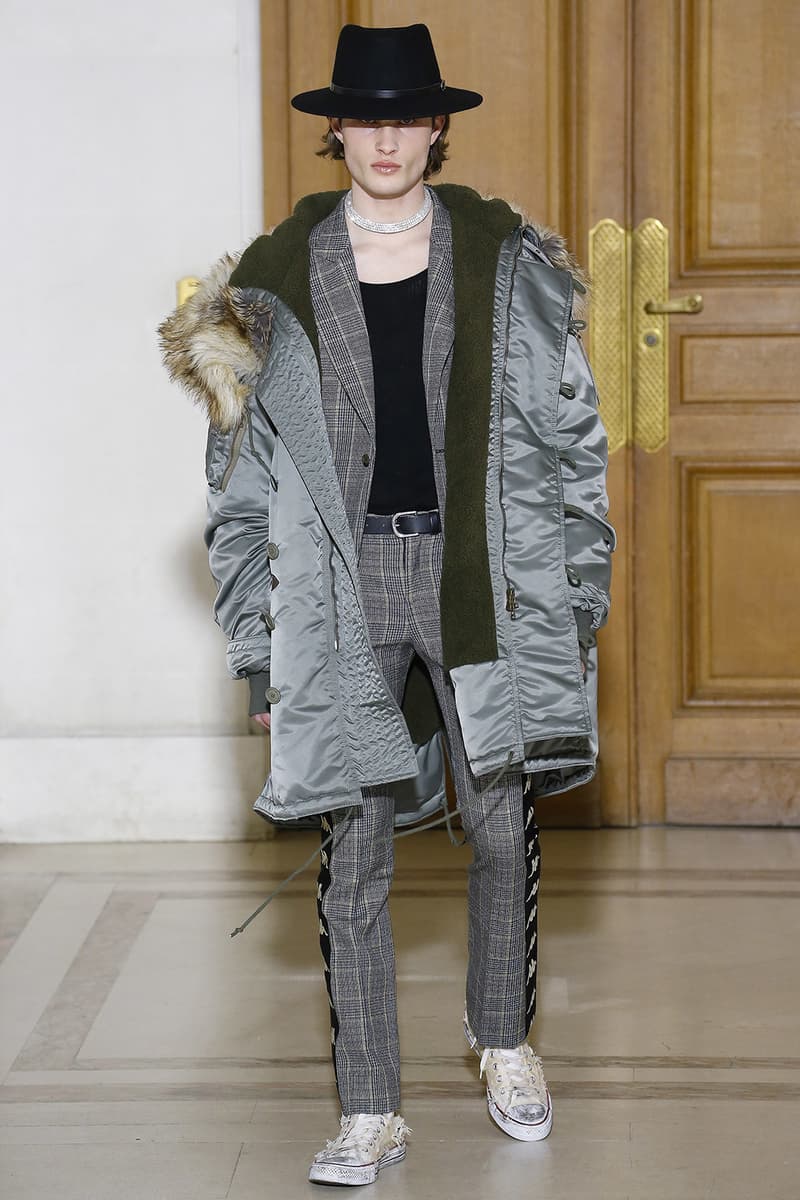 6 of 22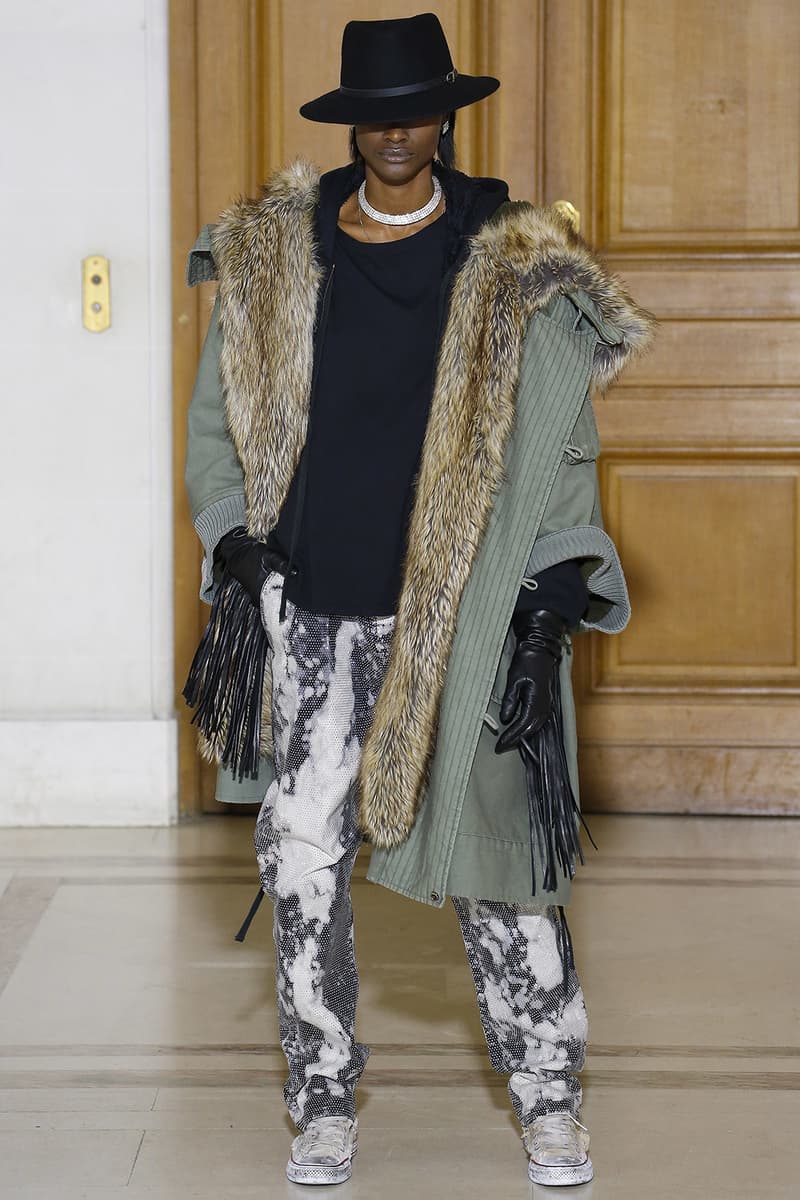 7 of 22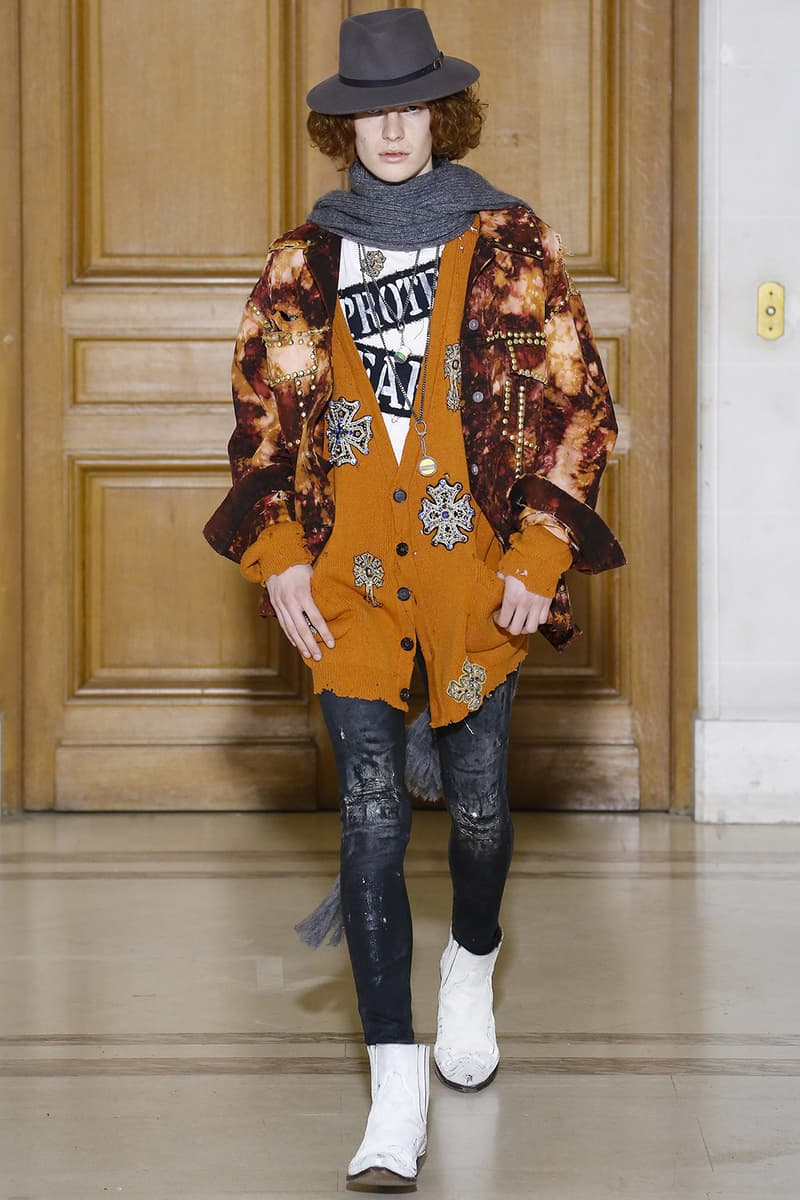 8 of 22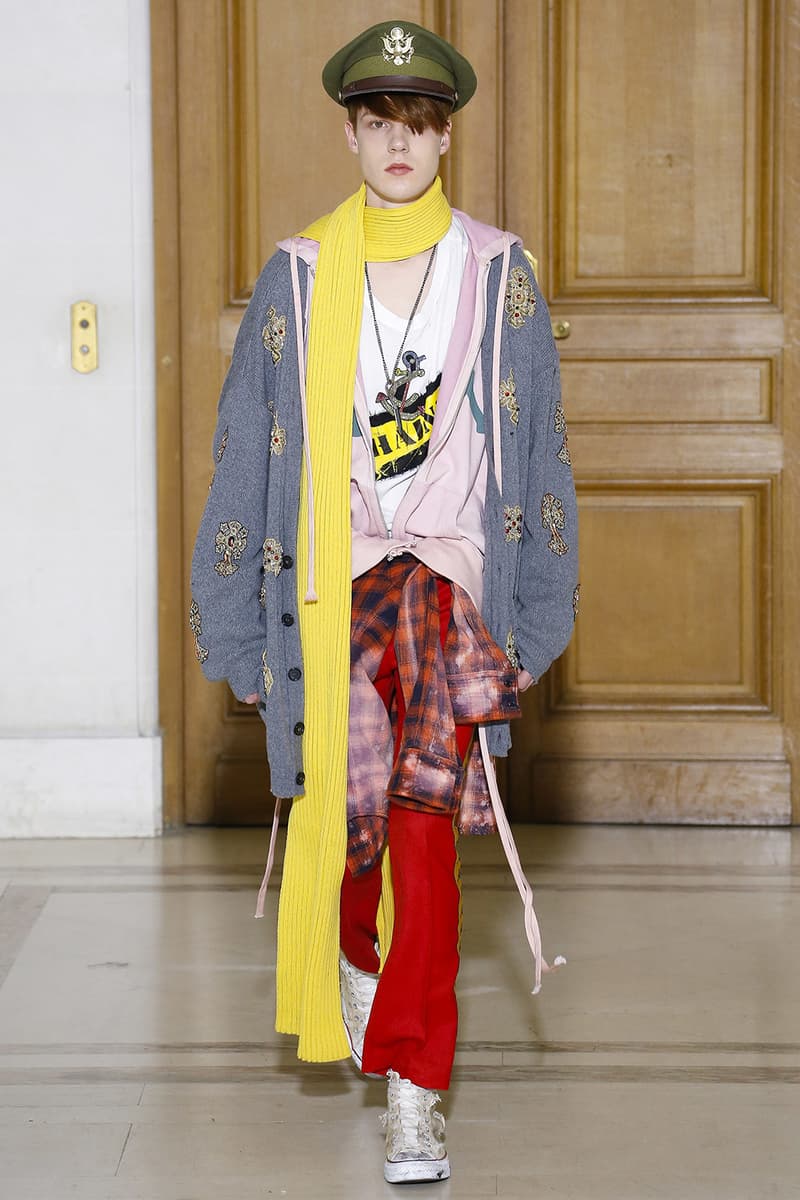 9 of 22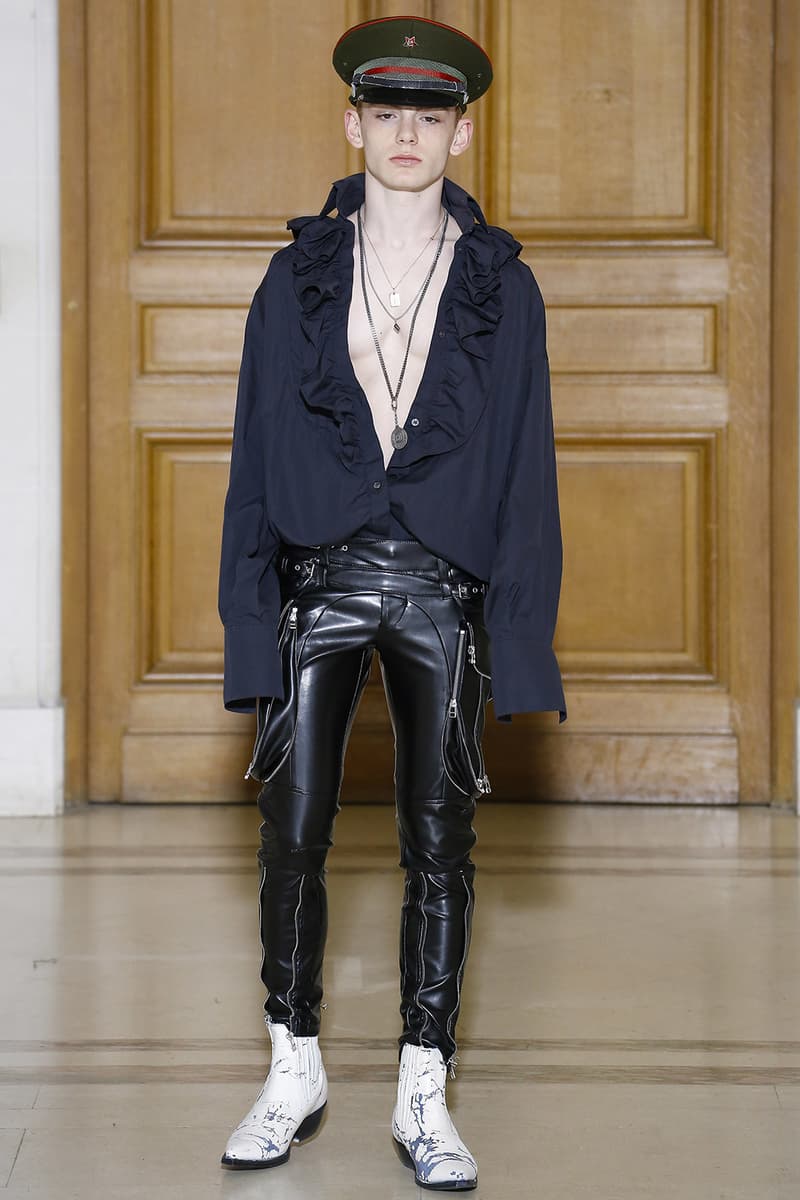 10 of 22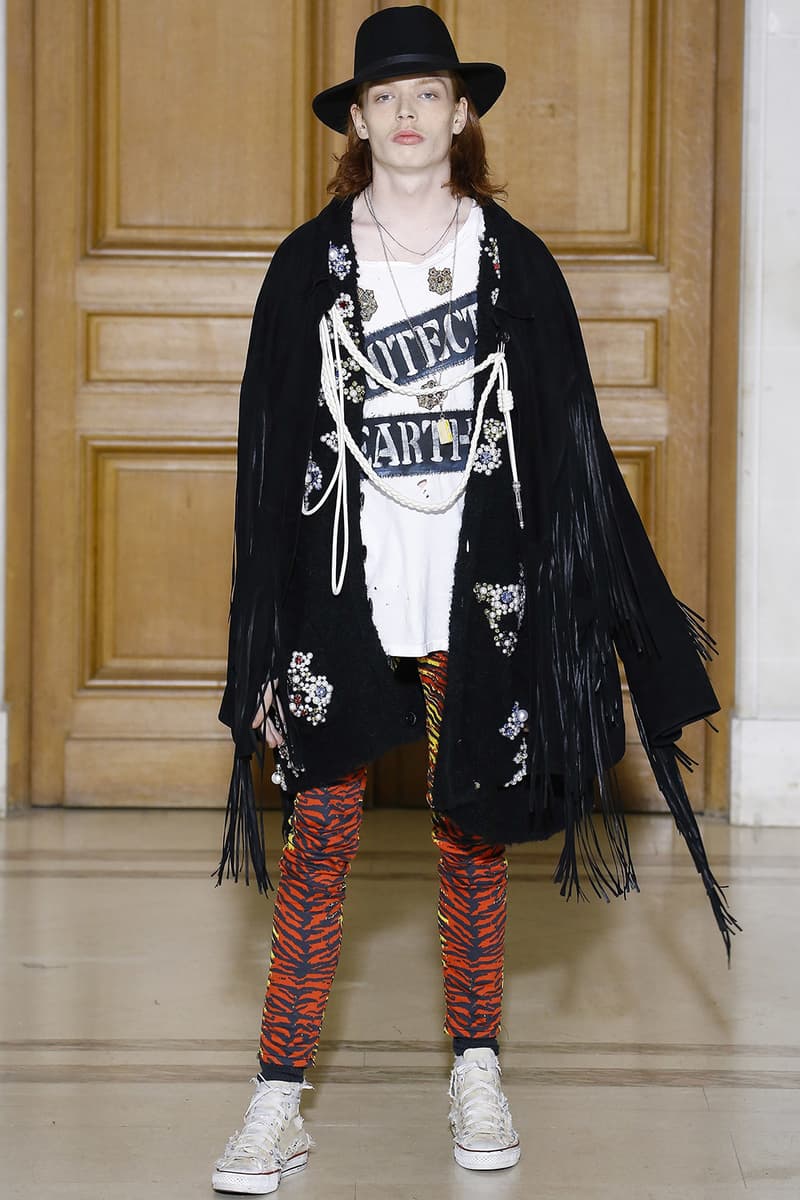 11 of 22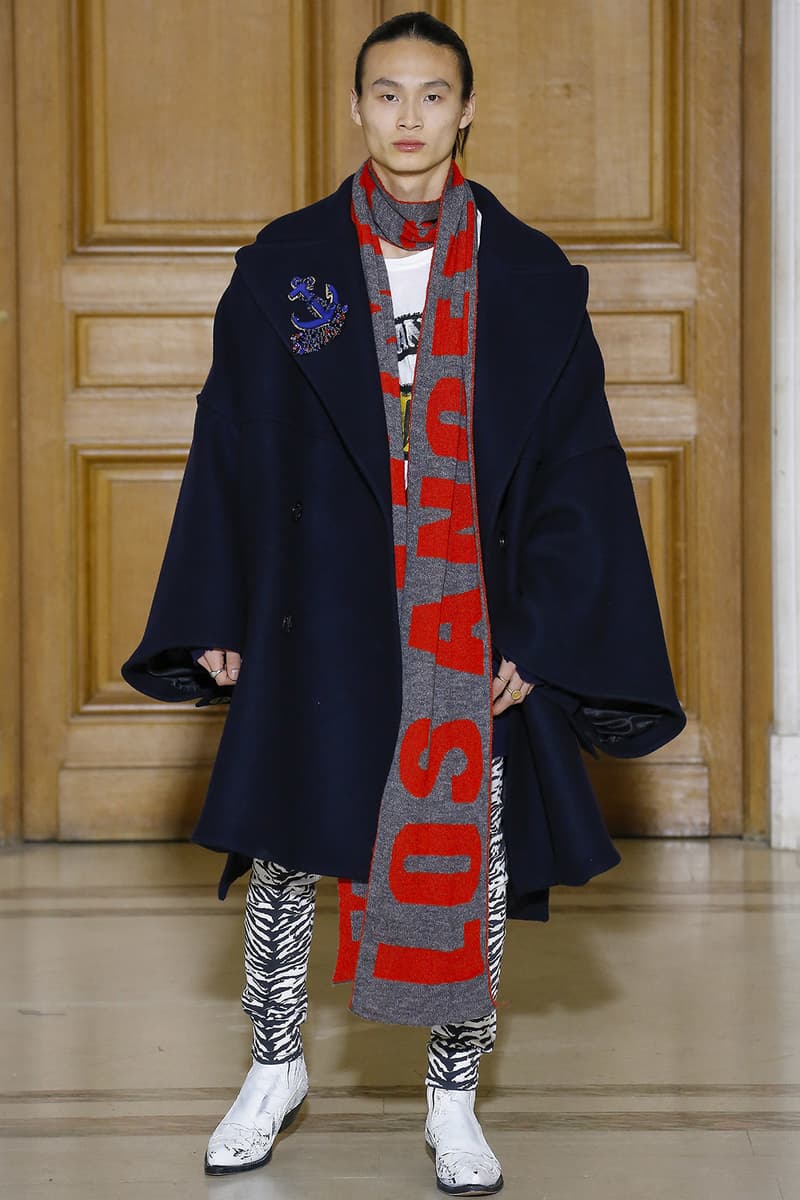 12 of 22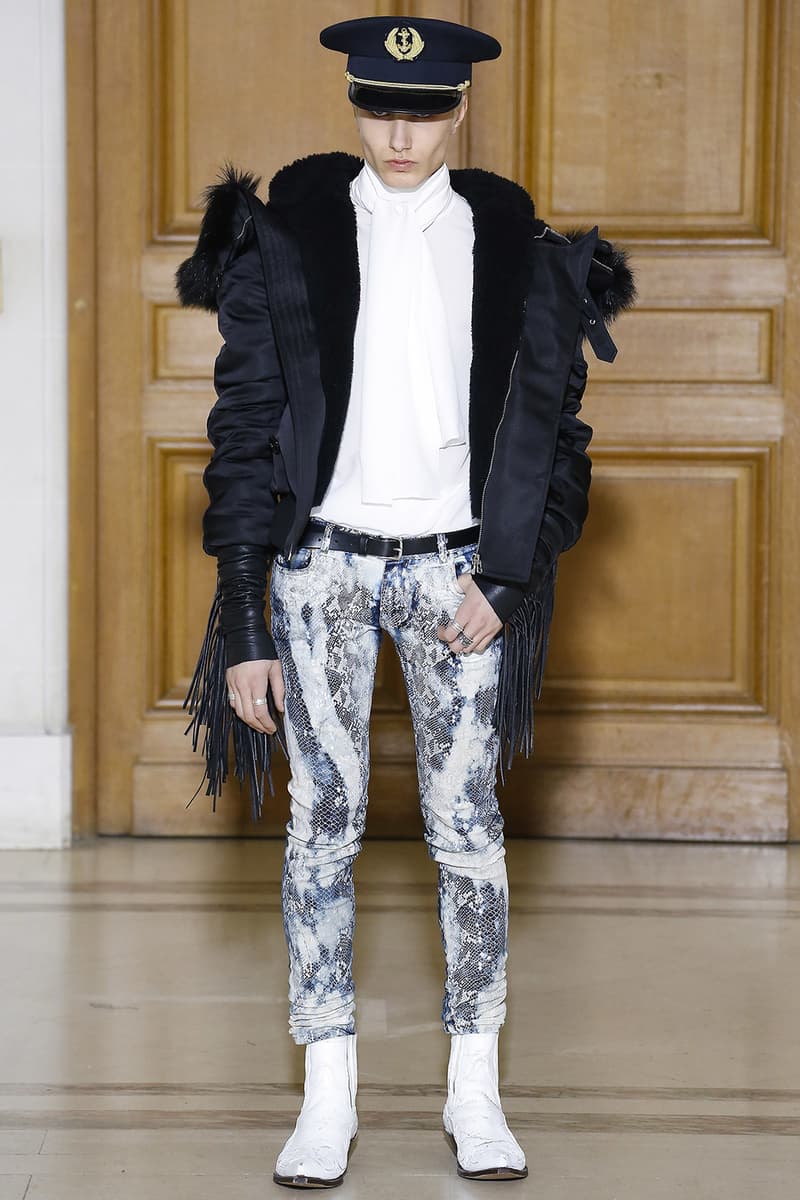 13 of 22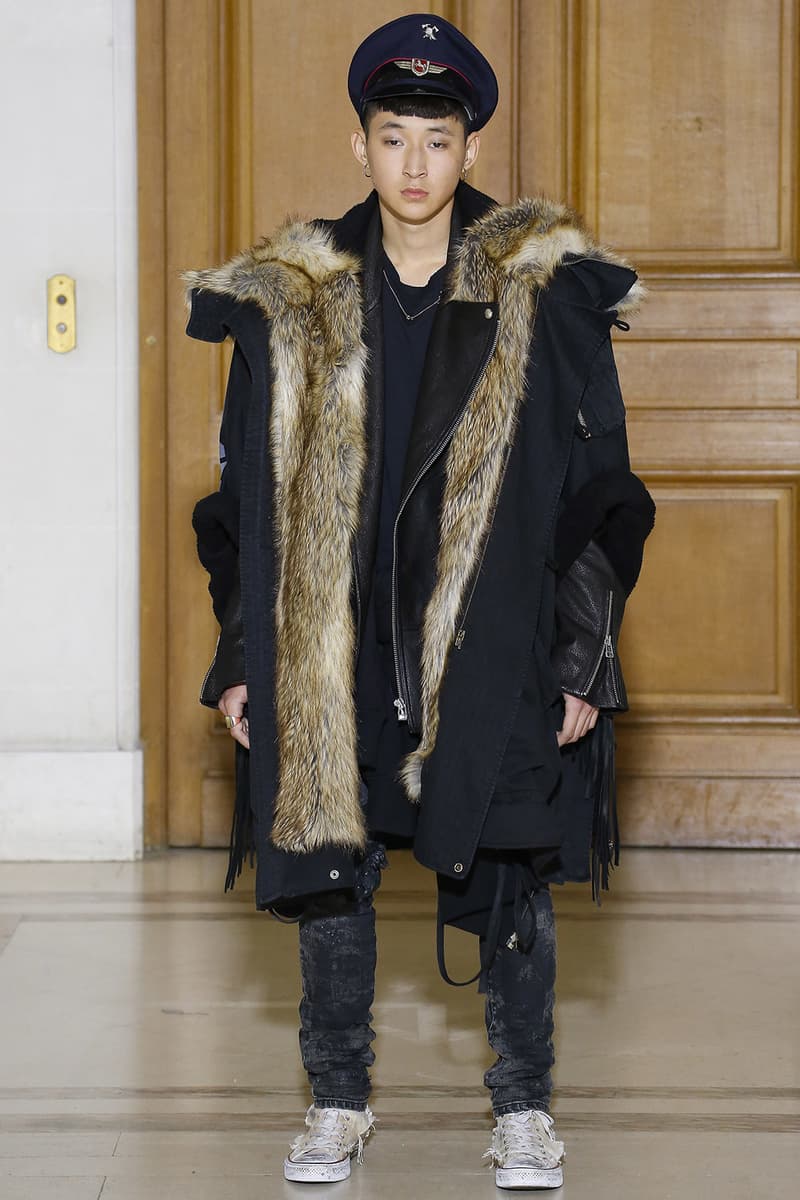 14 of 22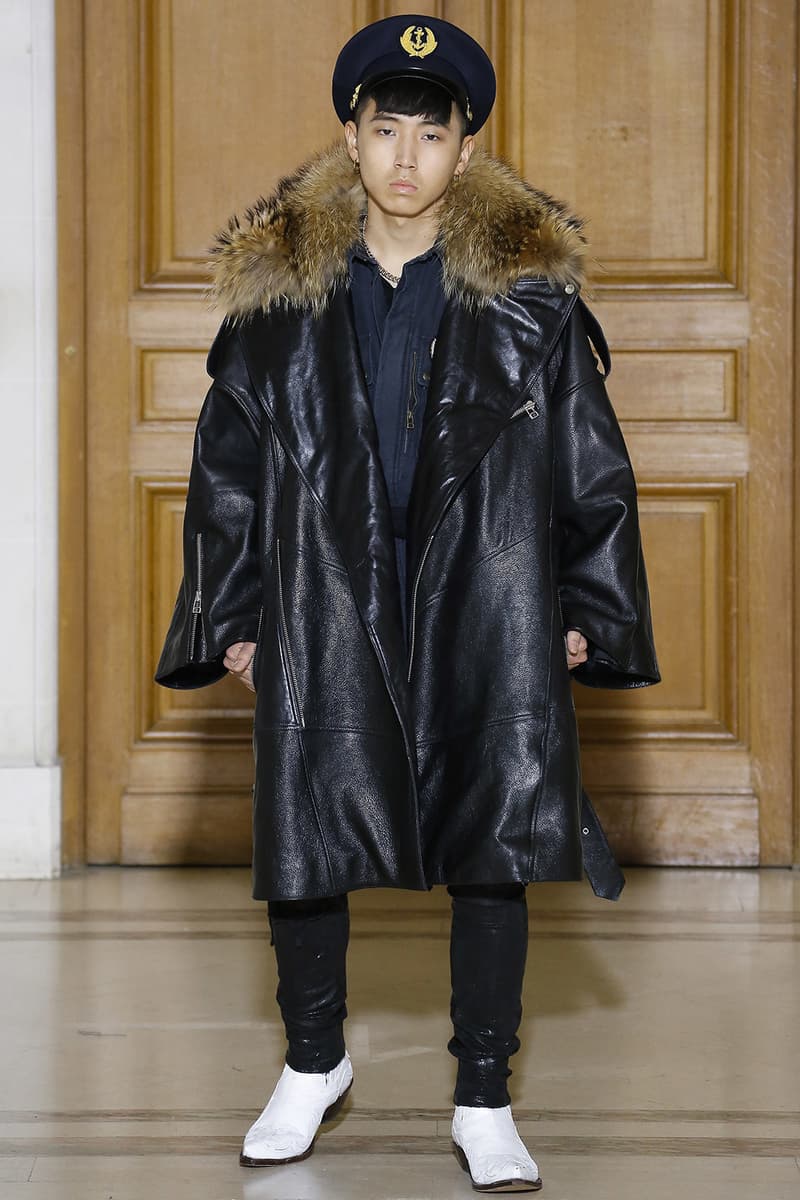 15 of 22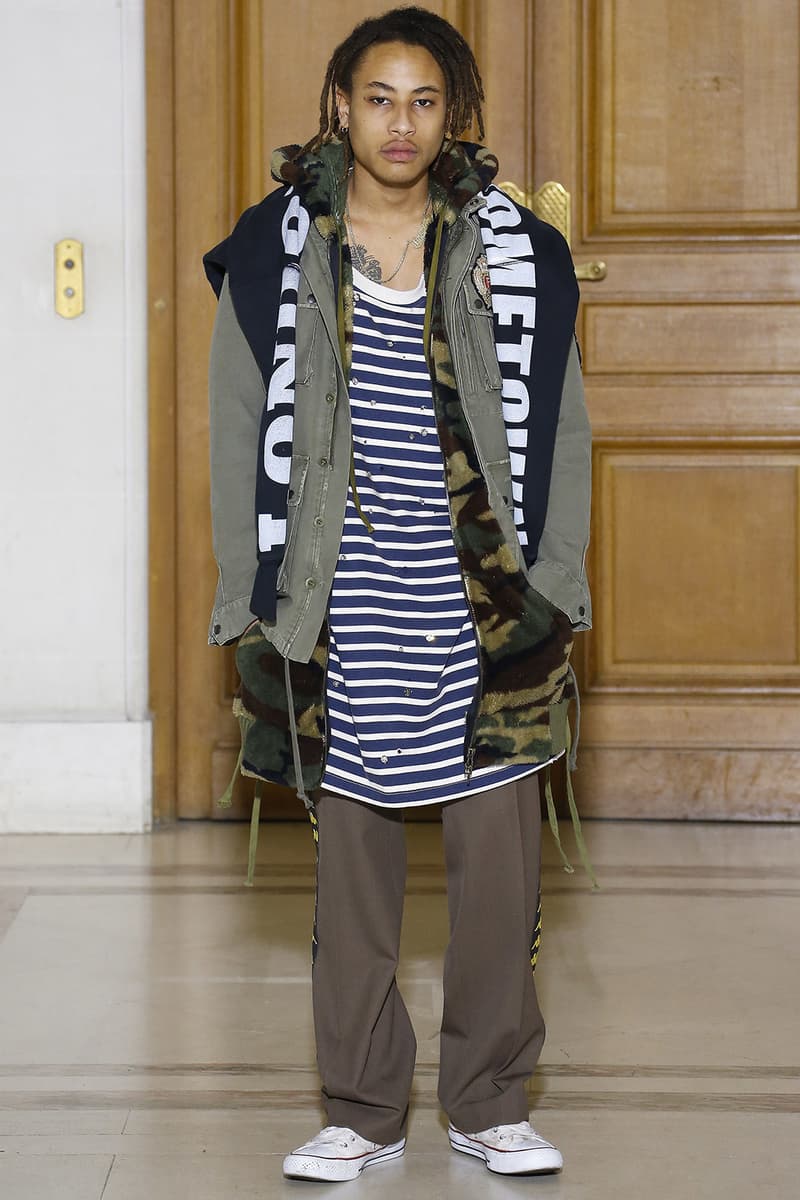 16 of 22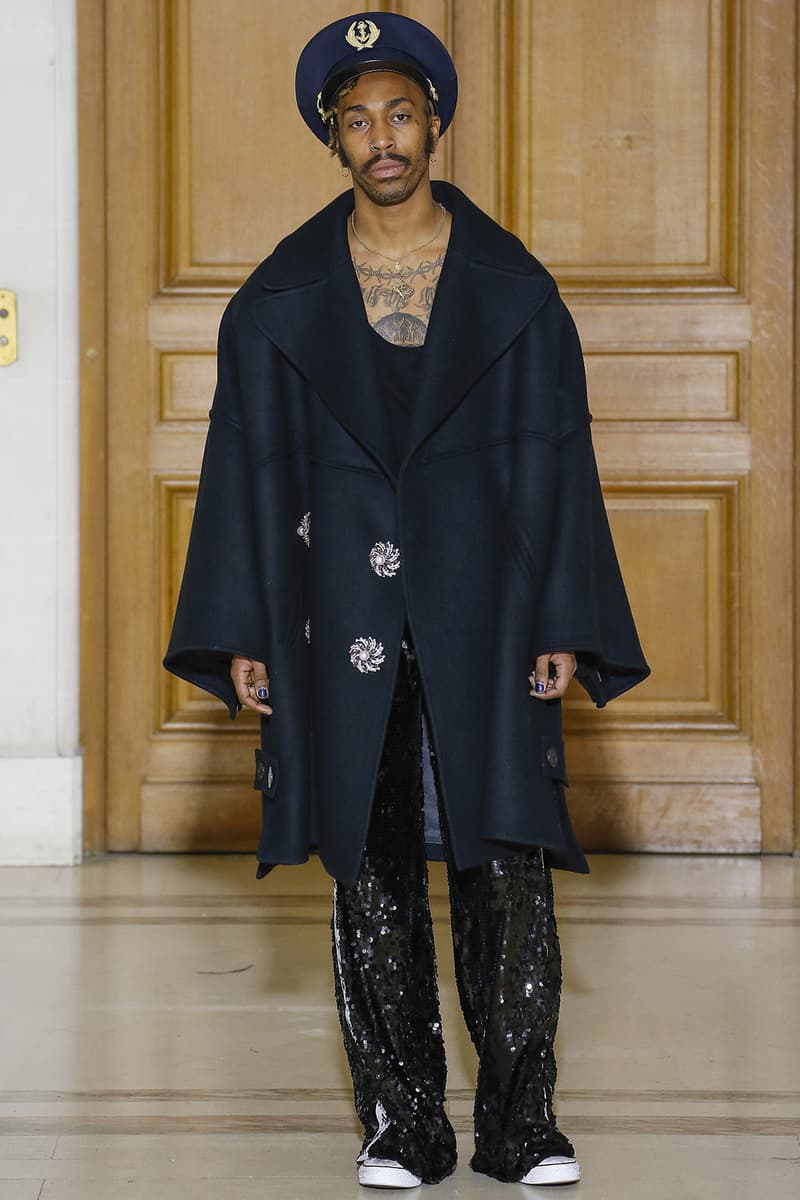 17 of 22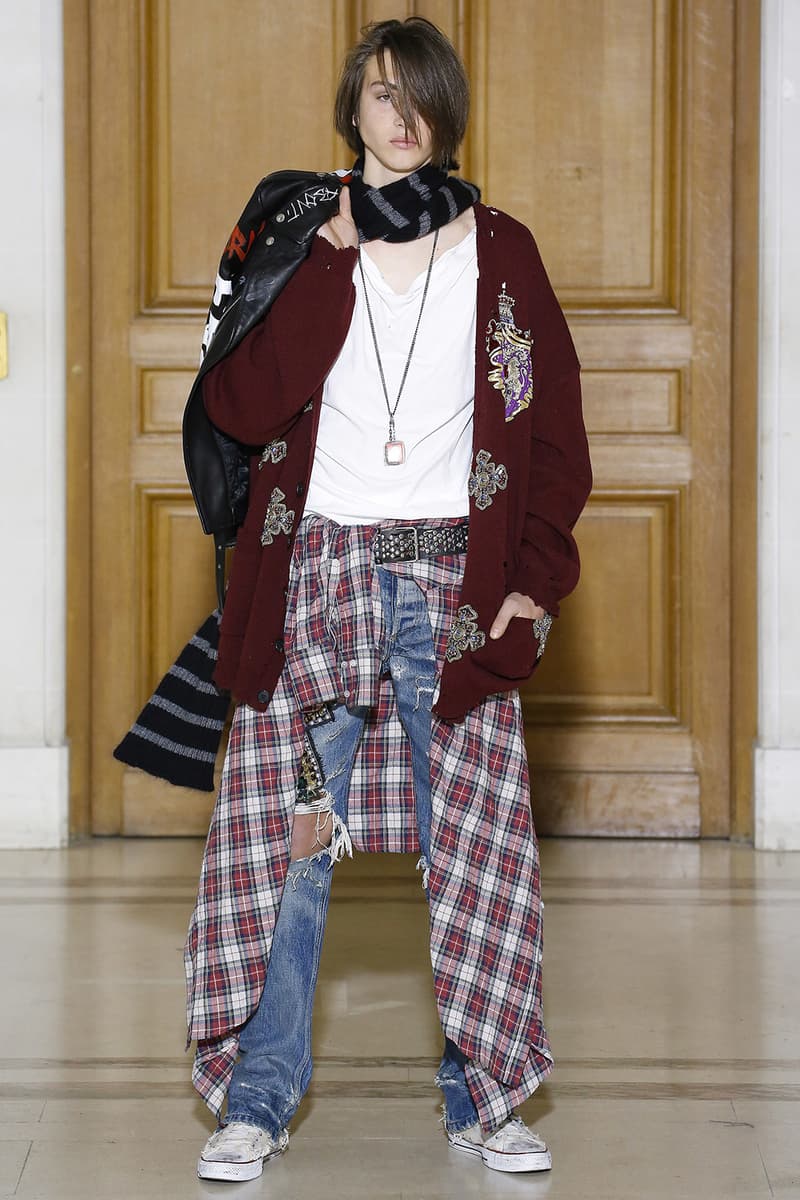 18 of 22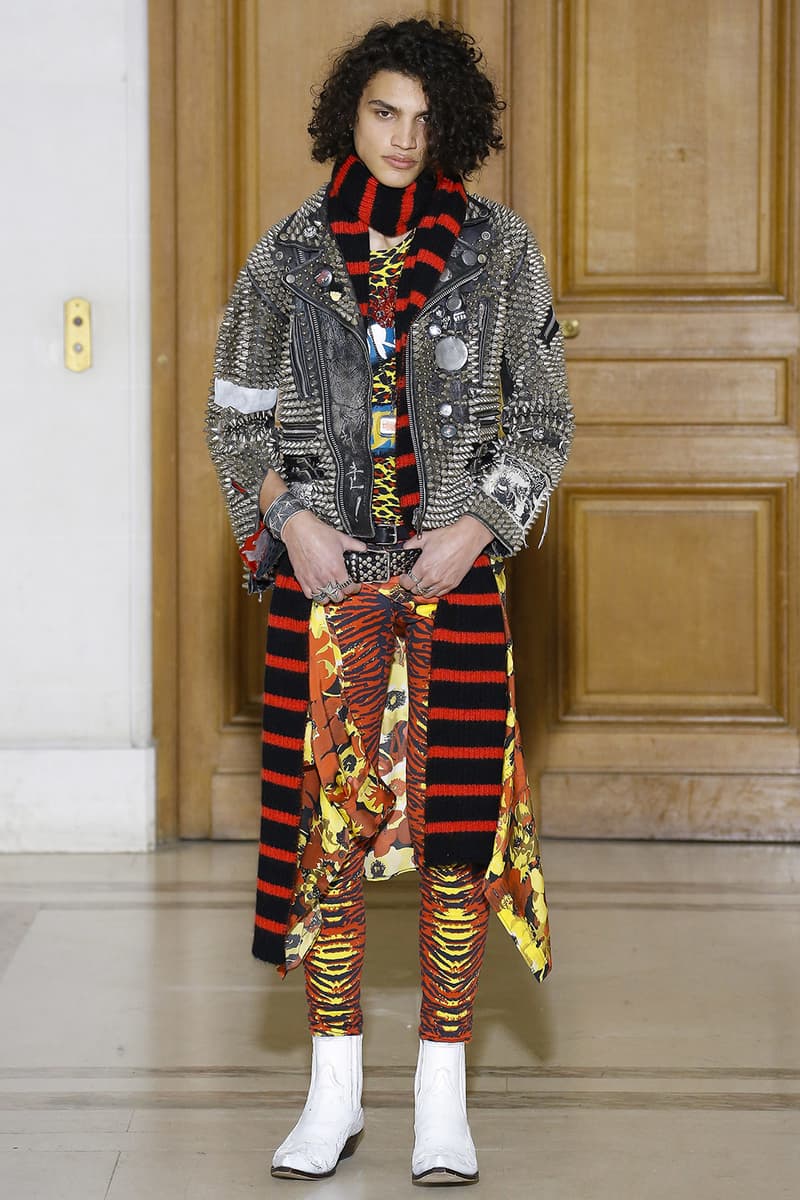 19 of 22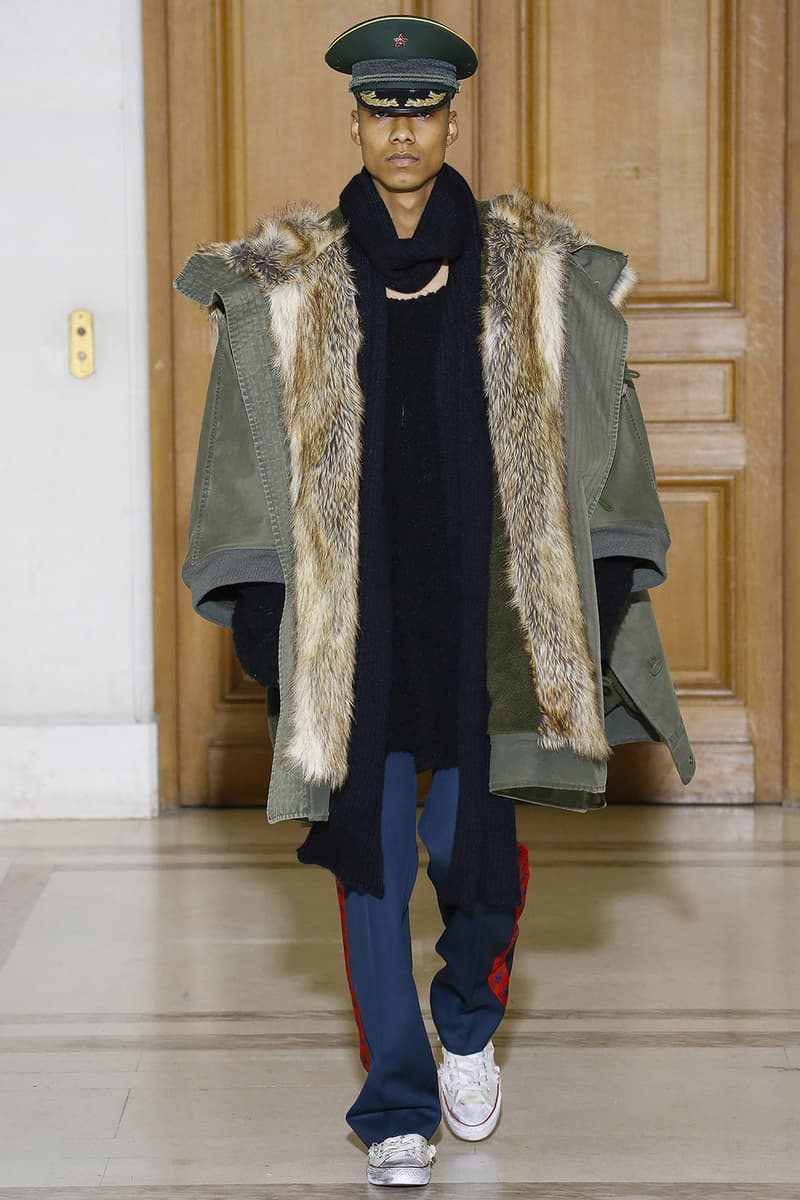 20 of 22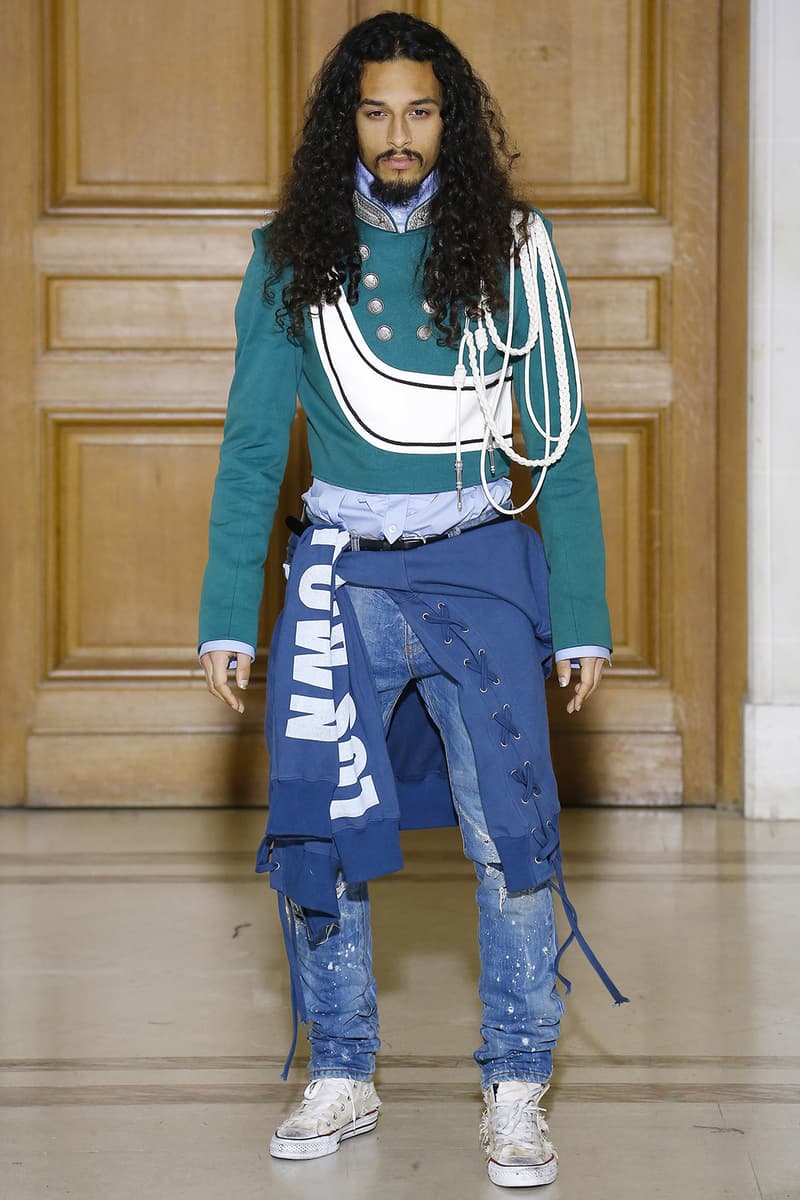 21 of 22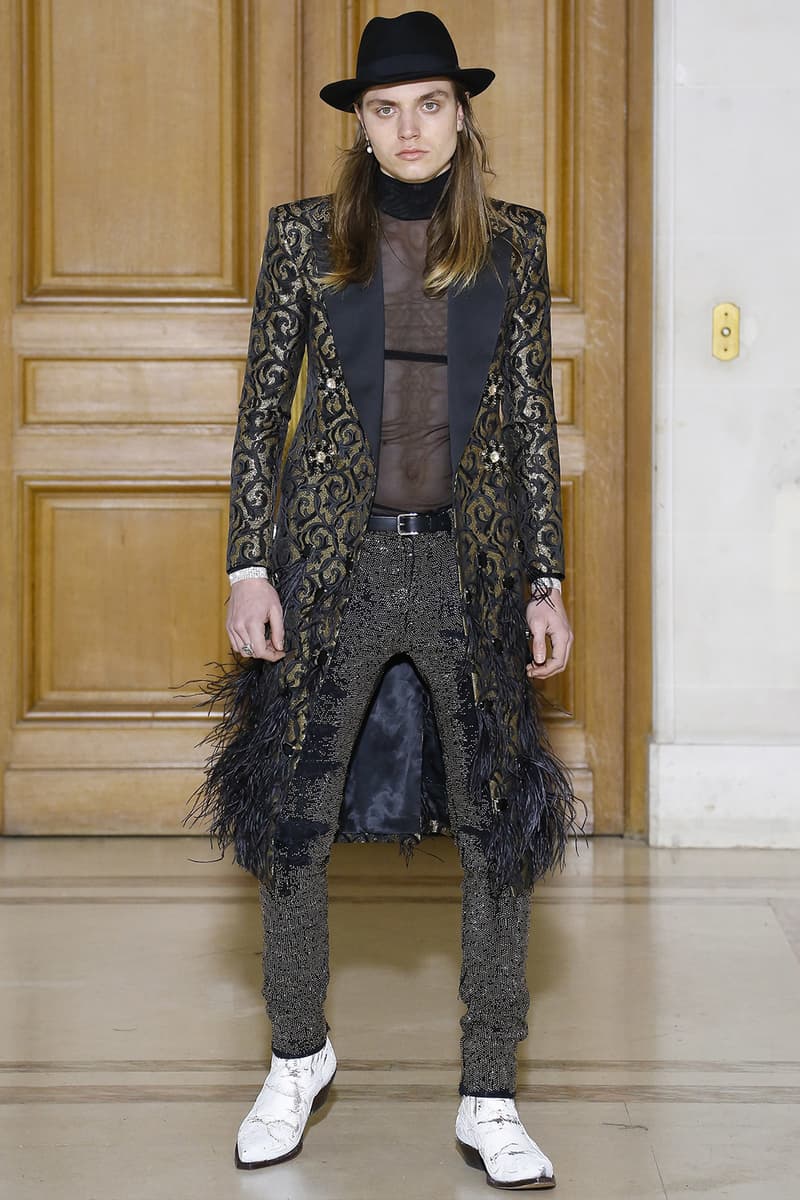 22 of 22
Parisian fashion house Faith Connexion counts the likes of Kanye West and Justin Bieber among its most avid fans and has built a reputation for making a splash with new collections. Taking place in the Hotel de Pourtalès (where the brand's showroom is located and also where Kim Kardashian was robbed last year), the runway presentation of the brand's 2017 fall offering was a eclectic blend of high fashion and streetwear.
From battered Chuck Taylors to the recurring thick-print scarves and heavy layering, the influences channeled by Balmain's former creative director, Christophe Decarnin, came together to create looks that are hard to place or define. The combination of studded-out leather punk jackets with layers of grunge-era plaid shirts, or bold streetwear prints with finely stitched fur hoods, all dotted with high-fashion details, jewelry and trinkets celebrate effortless experimentalism while somehow remaining cohesive.
Check out the menswear gallery above and peep Vic Mensa and Tommy Genesis in the brand's campaign from late last year.