Riccardo Tisci's Most Pivotal Moments With Givenchy
Everything from leather kilts and nose rings, to transexual models and rottweilers.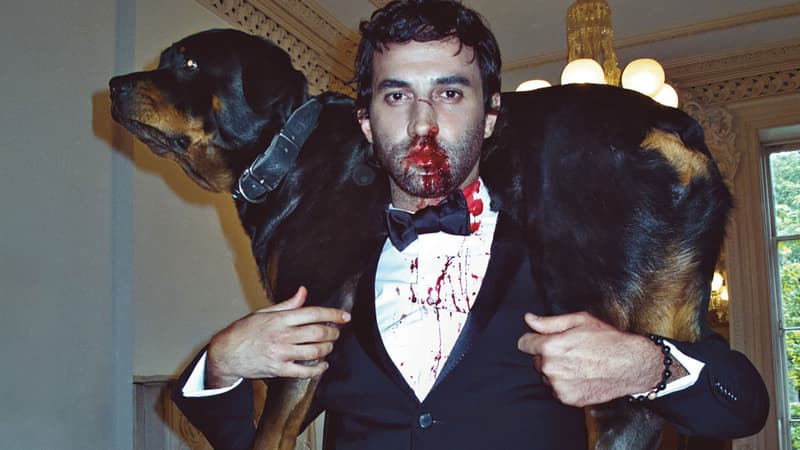 Riccardo Tisci's reign at Givenchy has come to an end, fueling rumors that the star designer could be heading to Versace. But regardless of what fans of both the creative and brand are feeling right now, one thing's for certain: Tisci's tenure undoubtedly helped propel the French design house into the highest echelon of the fashion industry. Tisci's time at Givenchy is peppered with memorable designs and moments — he's had a keen understanding of where Givenchy fits in the grand scheme of things, especially when teetering the line between high-fashion and elevated streetwear.
A star-studded list that includes Beyoncé, Madonna, Rihanna, Kanye West, and more make up the designer's fans and friends — his Instagram account is proof of his relationship and influence with some of pop culture's A-listers. Furthermore, Tisci started his post at Givenchy in 2005, beating out a roster of possible hopefuls that reportedly made up of Zac Posen, Sophia Kokosalaki, Giles Deacon, Richard Chai, Alber Elbaz and Roland Mouret. It's been about 11-plus years since then and the Italian-born visionary is without a doubt already a legend amongst luxury fashion's elite.
In light of his recent departure, we took this chance to highlight some of Ricardo Tisci's greatest moments while he was Creative Director at Givenchy. Take a look below and let us know in the comments of other ways he's impacted the famed luxury house and fashion as a whole.
2005 Fall Haute Couture Collection: His First as Givenchy's Creative Director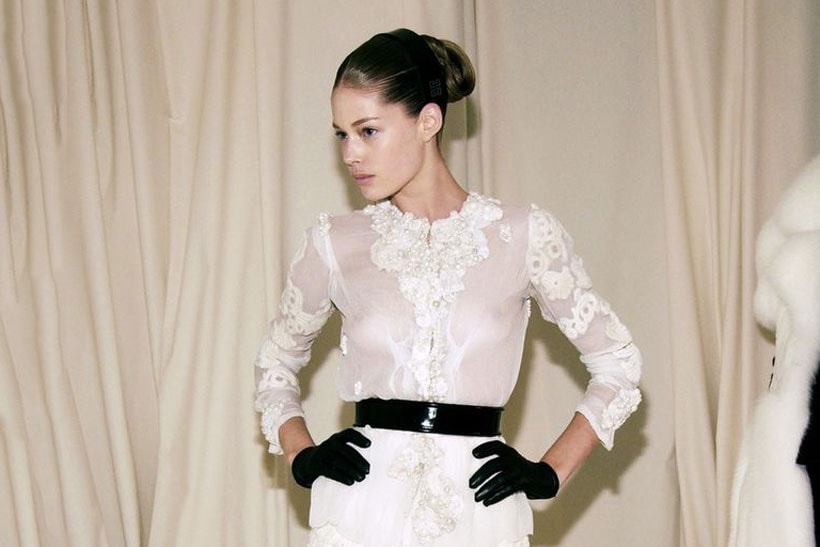 Ricardo Tisci was virtually an unknown designer when he debuted his first full collection as Givenchy's Creative Director of Haute Couture, ready-to-wear and accessories. After receiving much praise from his eponymous line just a year prior, Tisci, who was shortly appointed to Givenchy's top position, determinedly solidified himself as someone who was worthy of the role. He brought his elegant, goth signature looks to the 2015 fall couture pieces, further propelling him as a master visionary who can add a touch of edge to the brand's refined, Parisian-driven style.
Being Named Creative Director for Givenchy's Men's Collections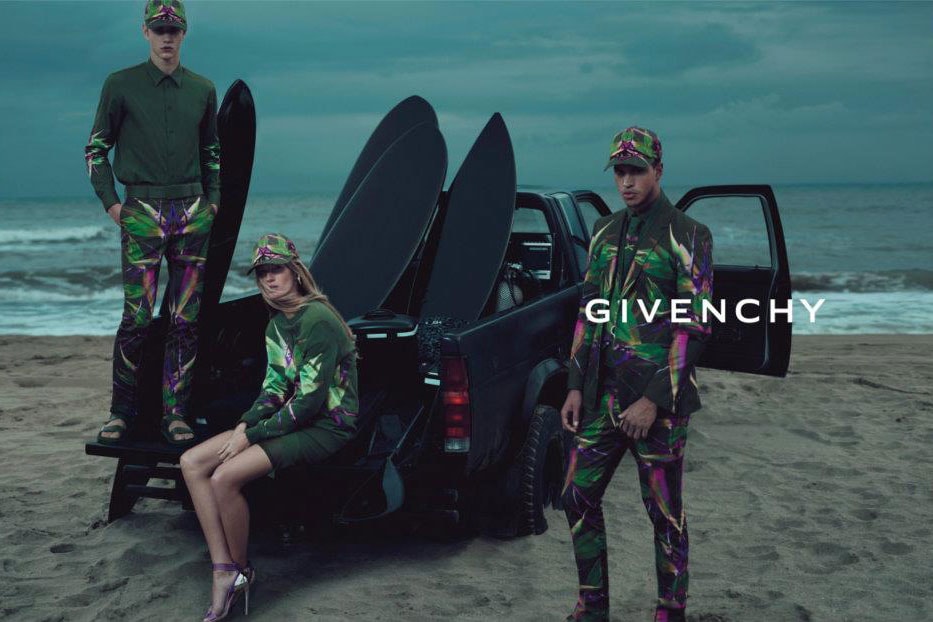 Things came full circle for Ricardo Tisci when he was also given the Creative Director role for Givenchy's male line. This would be an important moment to note because of how the men's range would soon impact the industry. Here we see the beginnings of Tisci's construction and graphic direction, which would be key to how the brand would position itself in the world of elevated streetwear.
Madonna's Sticky & Sweet Tour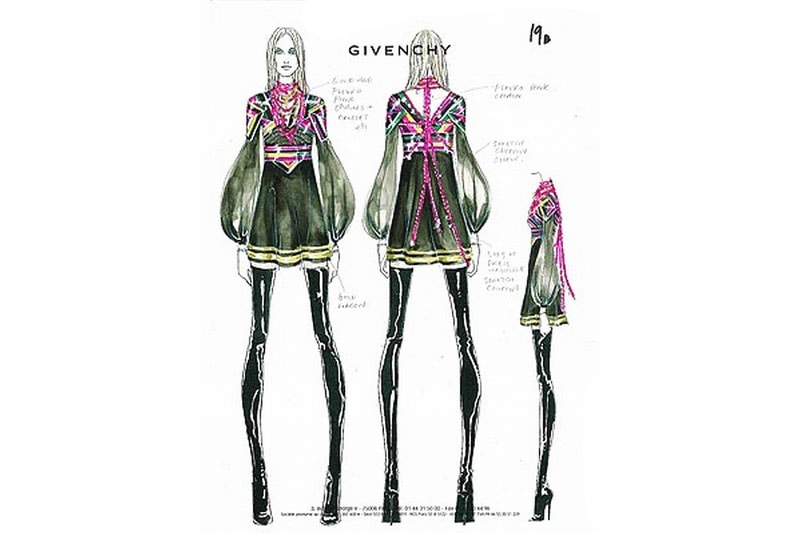 Still considered a young talent at Givenchy, Tisci was tapped by Madonna to design two costumes for her Sticky & Sweet Tour in 2008. The designer would then continue to create custom clothing for the pop star both on and off the stage, allowing him to make his mark in the music fashion landscape. These opportunities would eventually snowball into further collabs with other music artists.
Featuring Transexual Model, Lea T as the Face of Givenchy's 2010 Fall/Winter Collection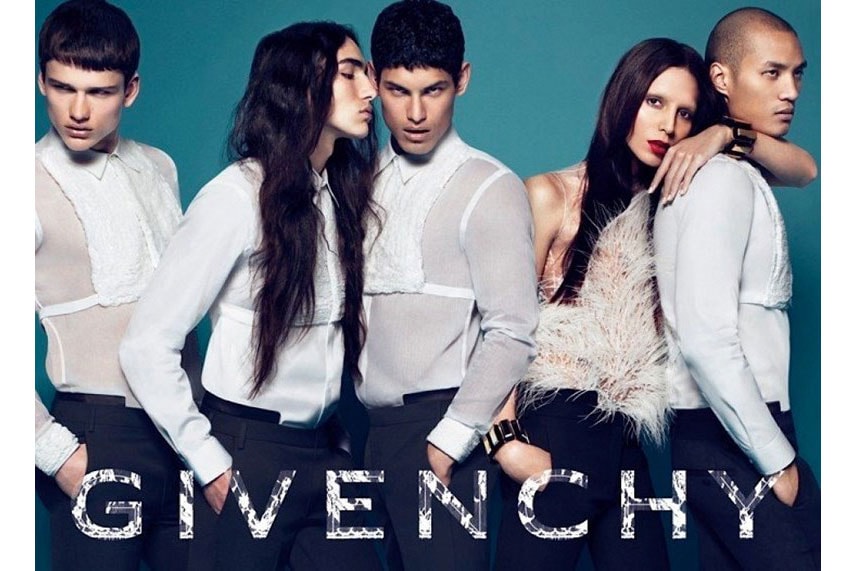 Riccardo Tisci is also known for launching the careers of models — this list includes Joan Smalls, Lara Stone, Rob Evans and Simon Nessman to name a few. But the name Lea T stands out as the transexual model from Brazil, who was featured in Givenchy's 2010 fall/winter collection. She was named Leo and was previously an assistant to the designer. She is widely known as Riccardo Tisci's muse.
Kanye's Leather Kilt
Kanye West caused quite a stir when he donned a black leather kilt during the Watch the Throne Tour. The custom-made piece by Riccardo Tisci became such a highly talked-about item that a short documentary about how it made it to West's wardrobe surfaced. Obviously, 'Ye cosigning Tisci was a big deal since the rapper was already one of hip-hop's biggest fashion icons — this would catapult Tisci in Givenchy more into a bigger household name in luxury.
The Prints
1 of 3
2 of 3
3 of 3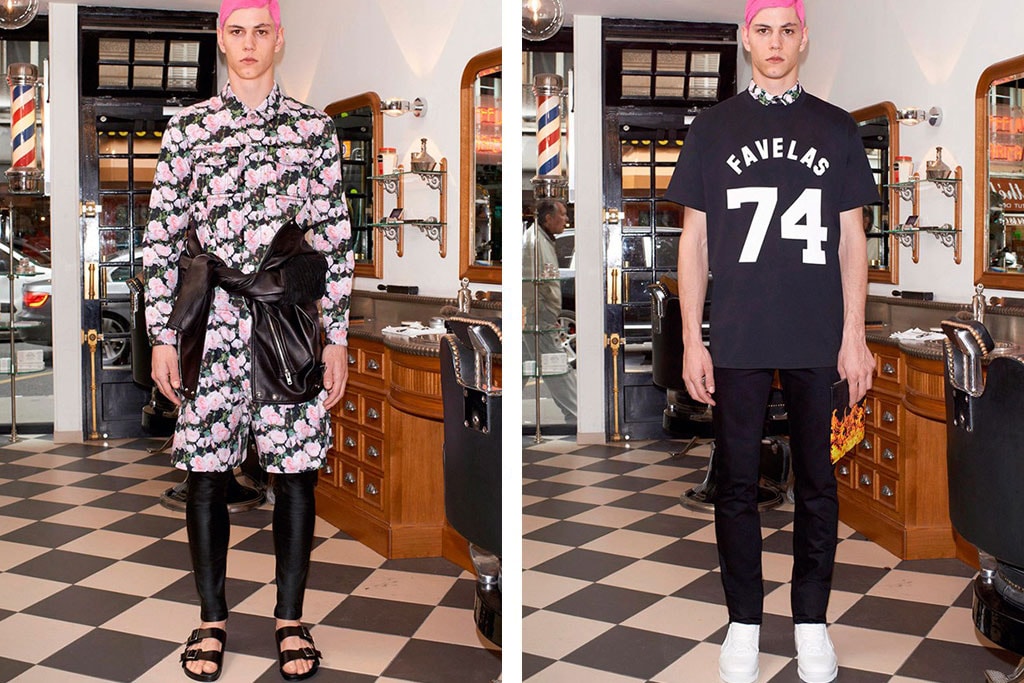 During streetwear's ongoing transition that more or less merged with high fashion, some would say that Givenchy's graphics and prints ushered in this new state. From the "Paradise" print and Rottweiler or Shark graphic, to the religious iconography and provocative statements such as "Favela" emblazoned on tees, Tisci's Givenchy took the idea that luxury can be in the same realm as street to a new level.
Even notable streetwear YouTube channels such as franalations quickly amassed the pieces, which you can see in the video below.
As the graphics and prints took over the streets, it changed the landscape of what people deemed as "streetwear." We then quickly saw the influx of luxury brands taking this approach that has produced what some refer to as "high-meets-low."
Nike Air Force 1
1 of 11
2 of 11
3 of 11
4 of 11
5 of 11
6 of 11
7 of 11
8 of 11
9 of 11
10 of 11
11 of 11
It's no secret that Tisci is a big fan of Nike's classic Air Force 1 model. He's been wearing the silhouette since 1998 and that passion culminated in his first sneaker with the sportswear giant in 2014. It was only right that he collaborated on an Air Force 1. Although the collaboration wasn't in conjunction with Givenchy but with Tisci himself, the product was an iconic array of sneakers swathed in Givenchy-esque motifs and palettes at that time. The partnership turned out to be successful and it's continued to this day with the NikeLab division that added on an apparel component as well.
The Wedding
When Kanye West and Kim Kardashian got married in 2014, there was of course plenty of coverage not only on the two, but on the Tisci-designed wedding attire they wore. That iconic image of the two against a wall of flowers also apparently took four days to retouch with West saying they "sat there and worked on that photo for, like, four days because the flowers were off-color."
Kanye further expanded upon this: "Can you imagine telling someone who wants to just Instagram a photo, who's the No. 1 person on Instagram, 'We need to work on the color of the flower wall,' or the idea that it's a Givenchy [wedding] dress, and it's not about the name Givenchy, it's about the talent that is [its designer] Riccardo Tisci — and how important Kim is to the Internet," he said. "And the fact the No. 1 most-liked photo [on Instagram] has a kind of aesthetic was a win for what the mission is, which is raising the palette."
Kim's relationship with Tisci's work was also highlighted during her 2013 Met Gala appearance, which received headlines for the head-to-toe floral design. Kardashian was pregnant at the time and the designer went on to say that "To me, pregnancy is the most beautiful thing in the world, and when you celebrate something, you give people flowers. I think she looked amazing. She was the most beautiful pregnant woman I dressed in my career."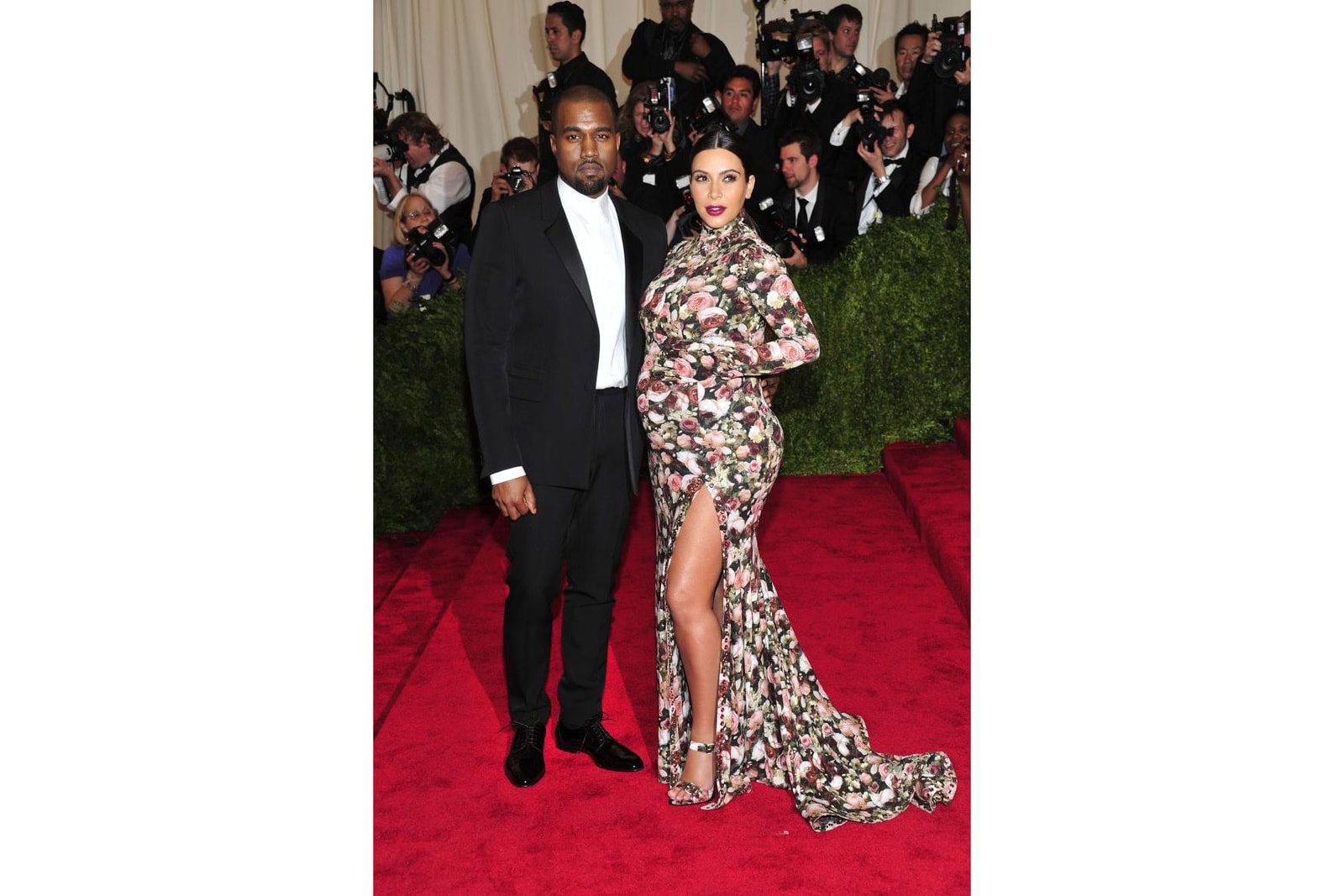 Nose Rings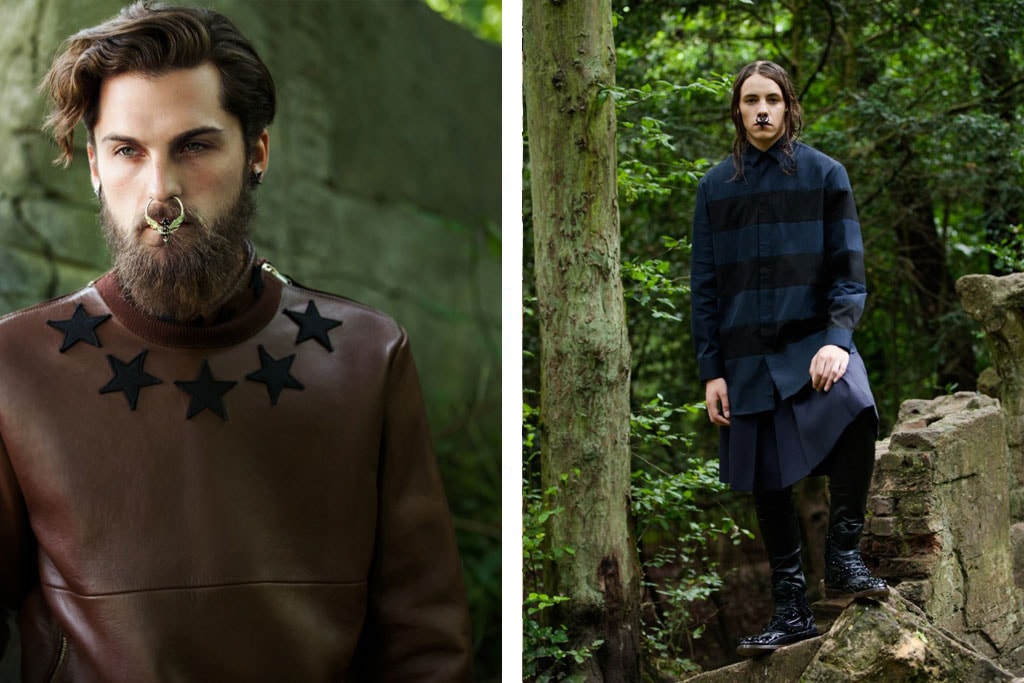 Givenchy's Swarovsky Strass nose rings became synonymous with its campaigns and runway shows in 2012. The inconspicuous accessories were quickly sought-after and solidified the brand's aesthetic. We even featured them in our second edition of HYPEBEAST Magazine.
The Campaigns
1 of 5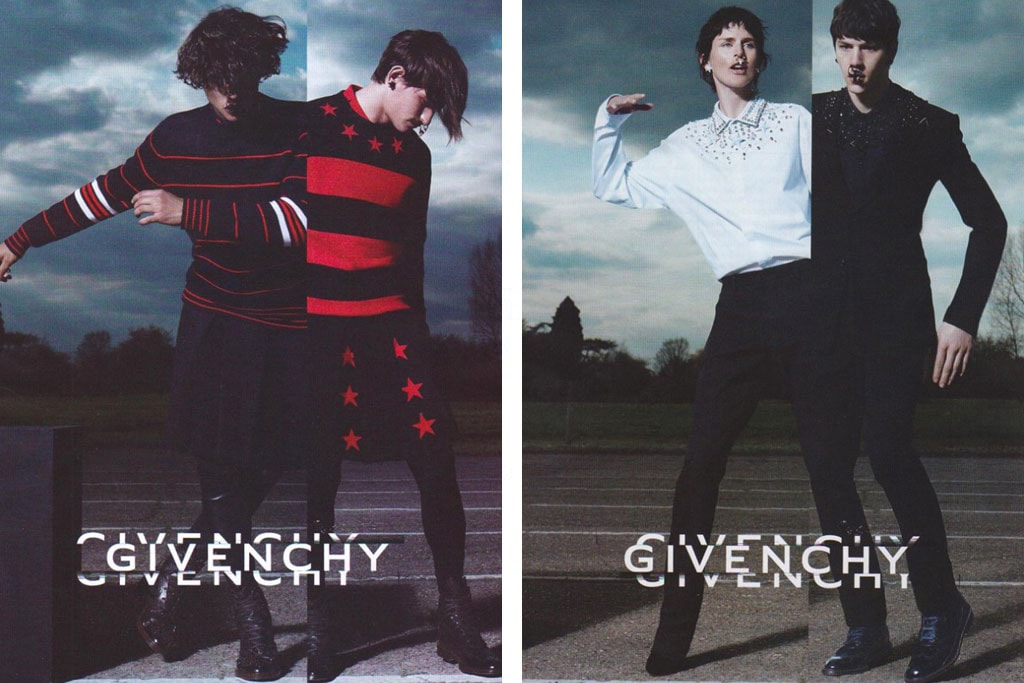 2 of 5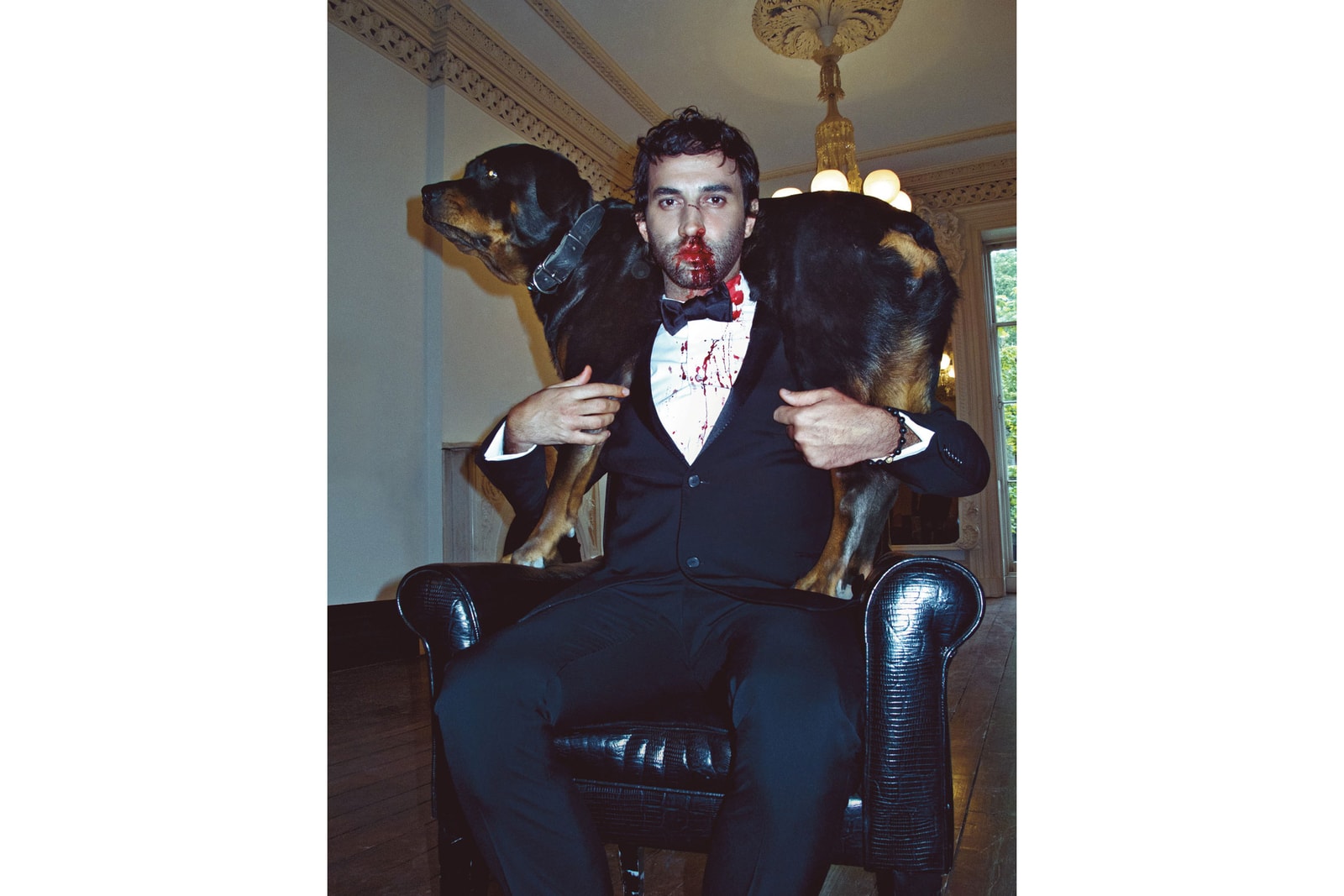 3 of 5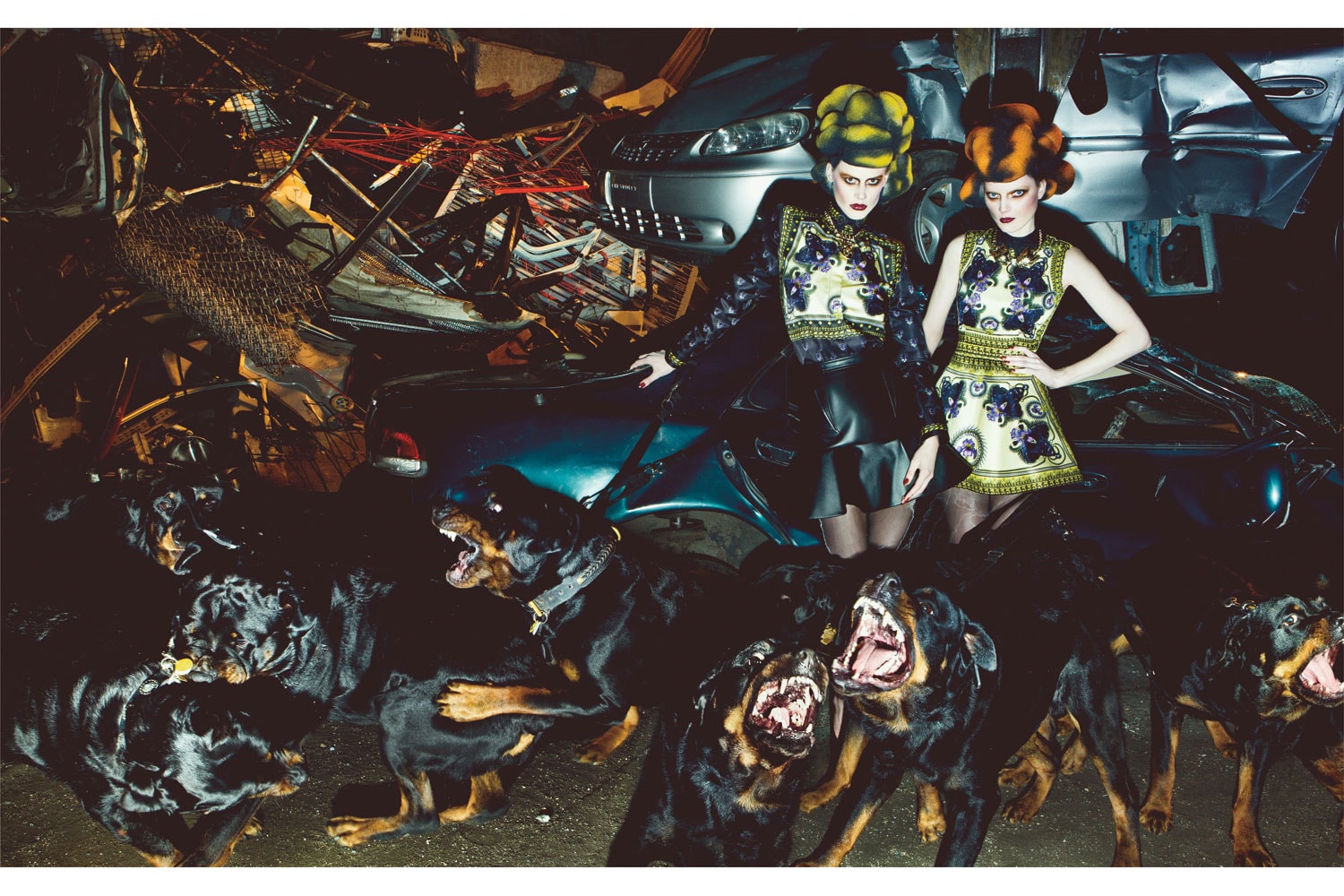 4 of 5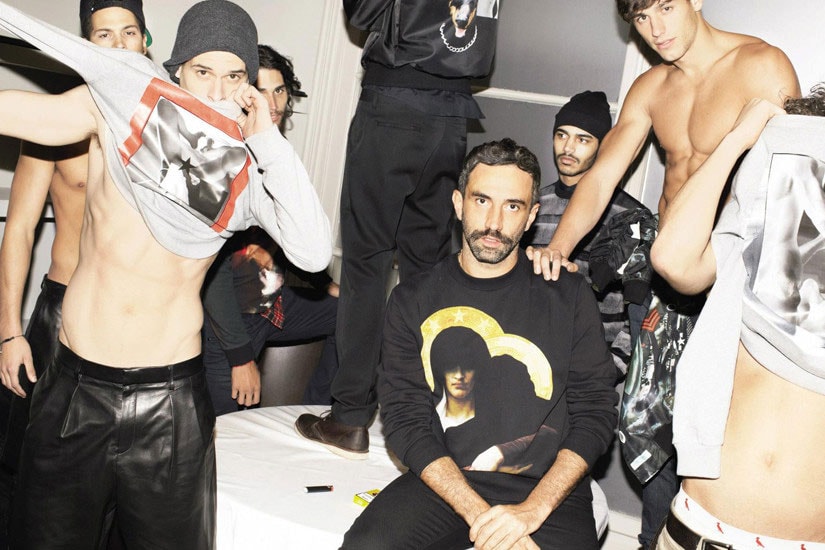 5 of 5
Aside from the stunning products and key moments, we will always remember Riccardo Tisci's vivid campaigns in how they portrayed his vision for the brand. Using rising models such as Rodrigo Braga and Simone Nobili, to prominent figures like Julia Roberts and Donatella Versace, Tisci knew how to grab the attention of viewers. The rottweiler played a huge part in his inspiration and his admiration of the animal was showcased at its highest form in a shoot for Interview Magazine.