Riccardo Tisci on His Model Selection for Givenchy and Careers He's Made
In a recent interview with Style.com, Givenchy creative director Riccardo Tisci sits down to talk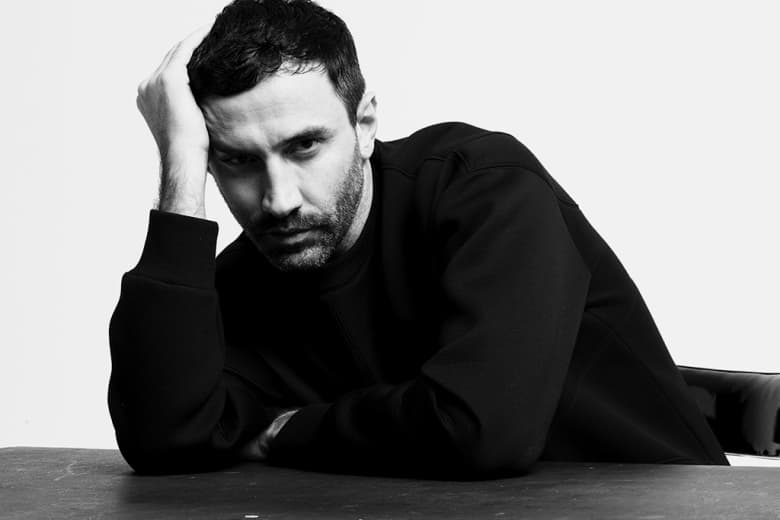 In a recent interview with Style.com, Givenchy creative director Riccardo Tisci sits down to talk about the role of casting models in his creative process, as well as drawing inspiration from models who have more to offer than attractiveness alone and the models that have left a lasting impression on him. From the likes of Joan Smalls and Lara Stone, to Rob Evans and Simon Nessman to name but a few, Tisci is recognized for launching the careers of numerous household names. With that said, he graciously reveals that his attention lies in tapping the strength, personality and invaluable input of his models — similar to the approach adopted by founder Hubert de Givenchy — in his unorthodox approach to runway lineups. Be sure to read the below excerpt and head over to Style.com for the full interview.
As a designer, what do you feel the role of a model is?
For some designers, a model is just about someone wearing clothes and a beautiful presentation. For me, models are so much more. Since I was a kid, I've been obsessed. I come from Italy, and Italy [was] where it really started, the top-model story. When I was a kid, Gianni Versace created the moment of the top models with Helena Christensen, Linda [Evangelista]…so it was a little bit in my blood.
For me, models mean a lot because they're not just presenting my collection; they're really giving it life. I'm deeply bound to that idea. I've always been doing casting and I'm constantly looking for new girls. It is not that I want to find a girl, then have her become the girl of the season and drop her. I'm building relationships for years and years. I have my family and gang, which we carry on season after season.
[...]
Givenchy's casts are always incredibly diverse—is that a deliberate move or something that simply happens organically?
I think we're all the same, and beauty is something that doesn't have culture, religion, or color. I opened my second couture show with nine black girls; some of them I'd discovered, some of them were established like Naomi [Campbell] or Liya Kebede. I did it in a very naive way and, in retrospect, a very honest way. I remember all the magazines talking about the casting, and that surprised me. People make such a big deal about using black girls in your casts, but it shouldn't be a big deal—it should be normal. Your cast should have everything that is related to your world and your aesthetic. It doesn't matter what their race is, what their gender or sexuality is, you should represent beauty—beauty is beauty.