Lil Yachty Is Trying to Bring Nautica Windbreakers Back
"But sailing is wack."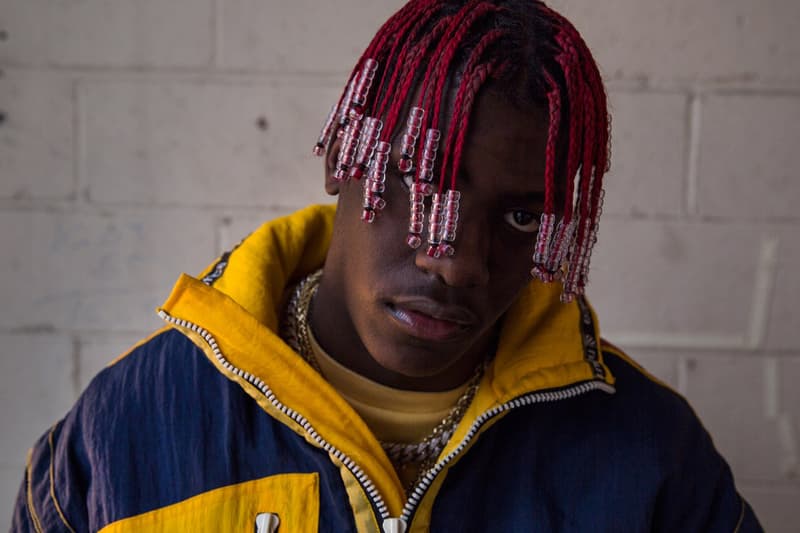 Lil Yachty is hot off Nautica's 2017 fall/winter presentation during New York Fashion Week: Men's, where he was on hand as the heritage brand's new creative designer. The 19-year-old Grammy-nominated rapper spoke with GQ about his position and his vision for Nautica, even though he insists that "[He] didn't really have anything to do with this." With hopes to rework the brand's image and bring back its '90s archival sportswear pieces, the brand and Lil Yachty helmed a successful capsule with Urban Outfitters. Check out an excerpt of the interview below and read the full feature at GQ.
How did you begin working with Nautica?
I'd been wearing it, I kept tagging them. I dunno I just kinda got their attention and they hit me up.

Is there a specific piece of clothing?
I don't wear anything more than once, most of the time. I try not to wear the same thing twice. I have too many clothes to wear the same thing twice.

Which do you think women prefer? A suit or your vintage gear?
I think women like men in suits.

What about men in windbreakers?
I don't know. That's a funny question. I don't think men dress to look attractive, I think they dress to look cool.

What's the difference?
Well to be cool you don't always have to look attractive.

How would you describe today's Nautica presentation?
Oh yeah, that's like some sailing shit. Some boat shit. Boathouse with your family. Golfing. Some old man shit.

Do you sail?
Nah. I have before. That shit is wack. It's hard, well it's not even hard. It just takes a lot of energy. I'm real laid back.

Do you think there's a difference between what preppy clothes used to be like, and what they're like now?
Yeah. Cause like in the '90s everything was colorful. You could be very preppy. Like polos and shirts tucked in, and sweaters around the neck. That was like rich preppy-type shit.

Do you think that's changed?
Everything's changed. Nothing's only for one person anymore.

What is it about Nautica's archives that you wanted to revisit?
I've never been one for designing until now. I just got so many ideas that feel like they could help make Nautica be bigger and better. Not even better actually, because it's already amazing, but just help attract a different demographic. A different age group.

Is that partially your role? What do you want them to do differently this year?
Yeah, nowadays. They're very open to my suggestions. I think they should just care about more than one specific lane of the lifestyle. I want to see Nautica just be more out there, catering to everyone. And more colors.

What's the coolest thing you see young kids doing in fashion now?
I think it's cool that fashion is no longer for a certain age group. You know, designers are all ages. Your clothes don't have to be in a store for you to make a ton of money. You can sell them online now. So it's just all open, it's free, it's creative, and it's accessible.