James Jean Crafted a Sculpture to Celebrate Staple's 20th Anniversary
A first look at 'Washizu.'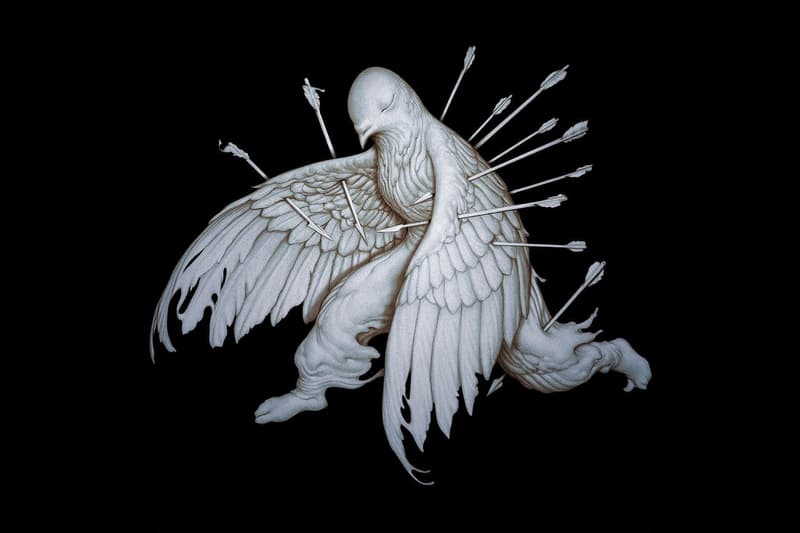 Shredder, Bebop, Rocksteady and Krang aren't the only designs James Jean has on tap for a release in the weeks ahead. Hot on the heels of his latest Teenage Mutant Ninja Turtles collab with Good Smile and Nickelodeon as a limited edition sculpture celebrating Staple's 20th anniversary. Teased by the artist himself on Instagram, the sculpture — dubbed Washizu — was created alongside jeffstaple and is set to launch this upcoming weekend. Said Jean on Instagram:
Concept art for Washizu. I created a sculpture in collaboration with @jeffstaple to celebrate the 20th anniversary of @staplepigeon. It's named after General Washizu from Akira Kurosawa's Throne of Blood, which concludes with Washizu facing a beautifully choreographed barrage of arrows. The figure is an embodiment of persistence over adversity, a memory of the slings and arrows anyone is likely to face over the course of 20 years.
Stay tuned for a look at the sculpture and expect the signed and numbered pieces to be available online from 11 a.m. ET on Saturday, March 4, to 10:59 p.m. ET on Sunday, March 5.