Givenchy Gets Biblical With New Judas Sweater
The perfect piece for the backstabbers out there.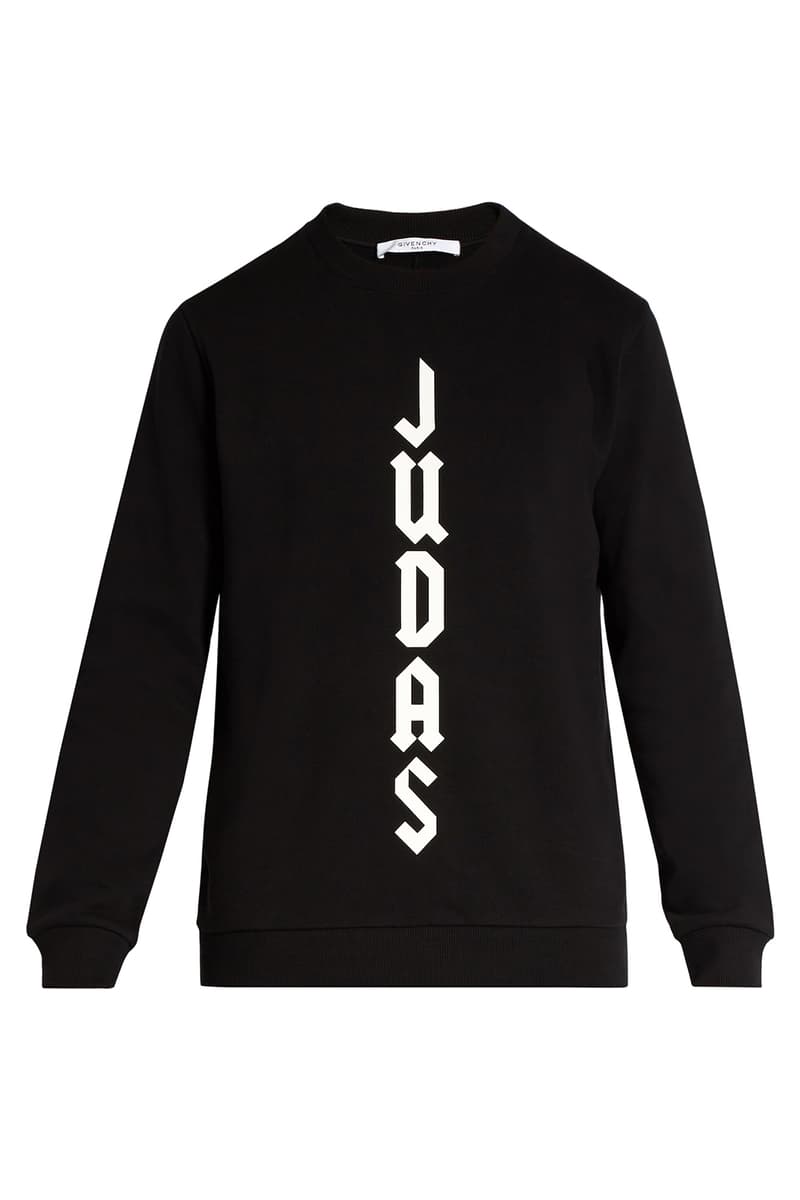 1 of 5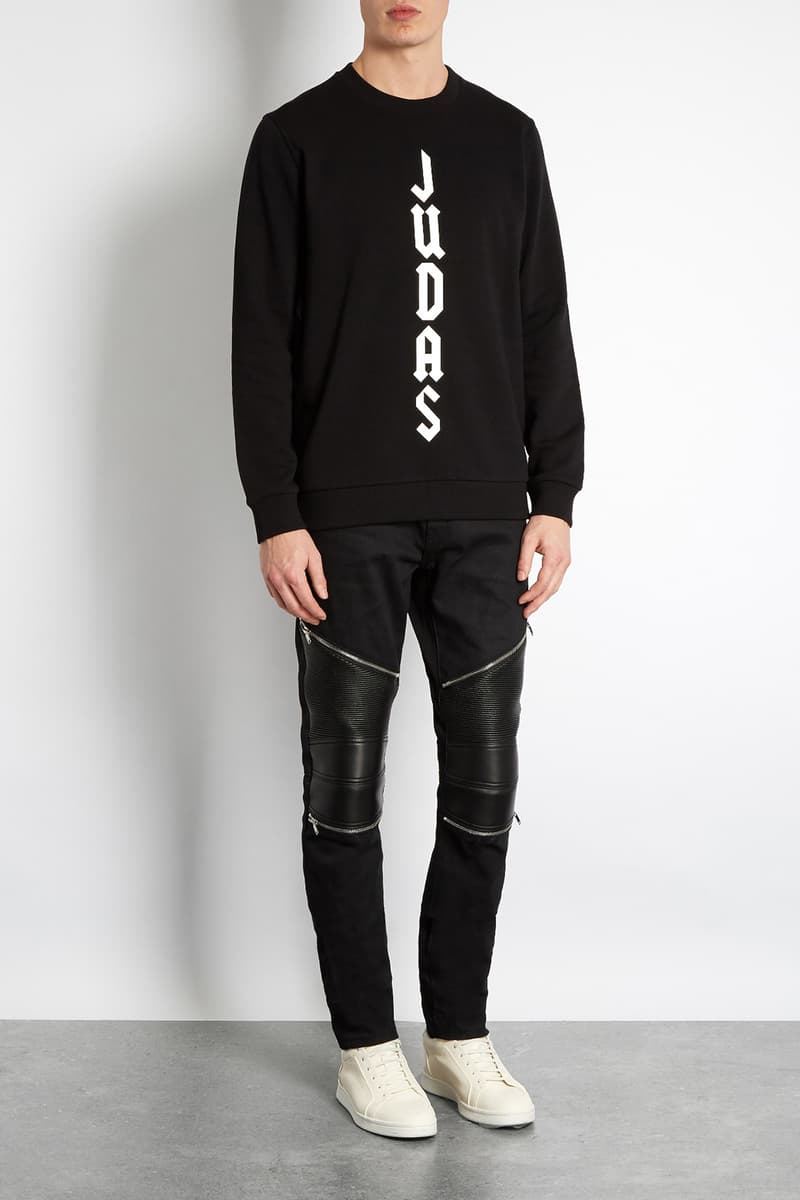 2 of 5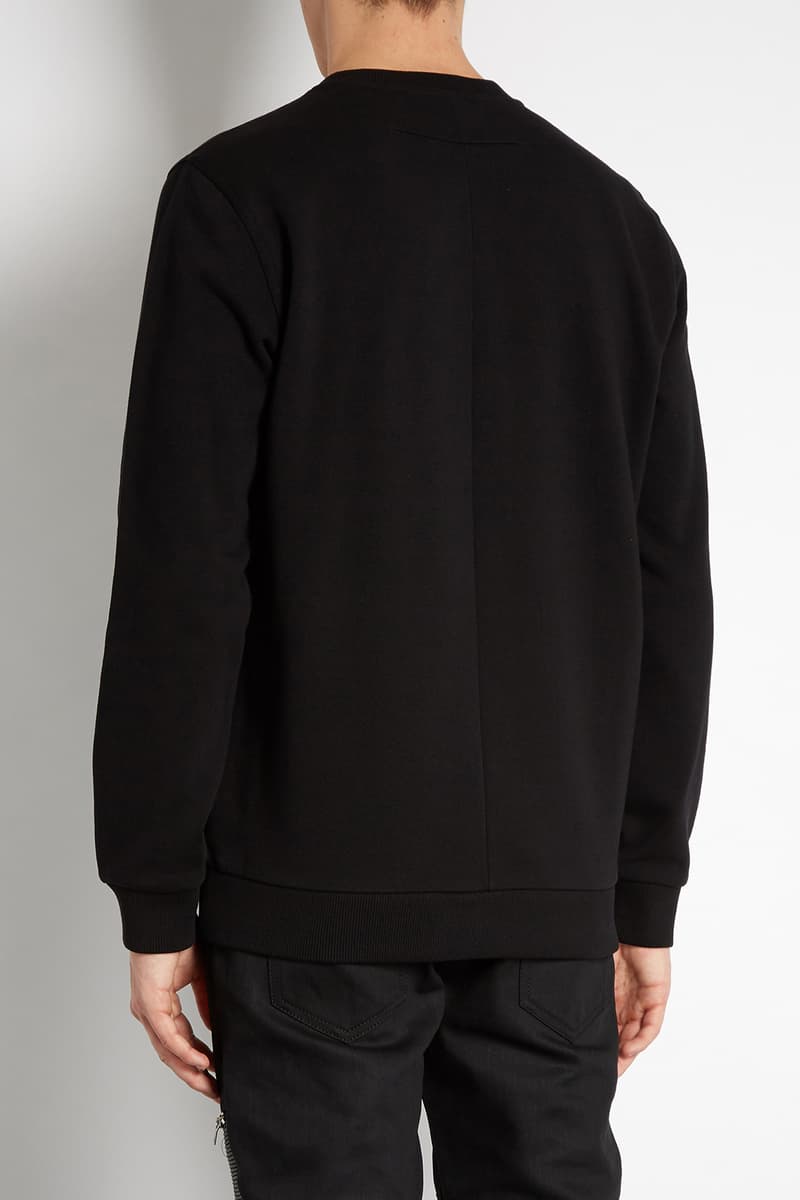 3 of 5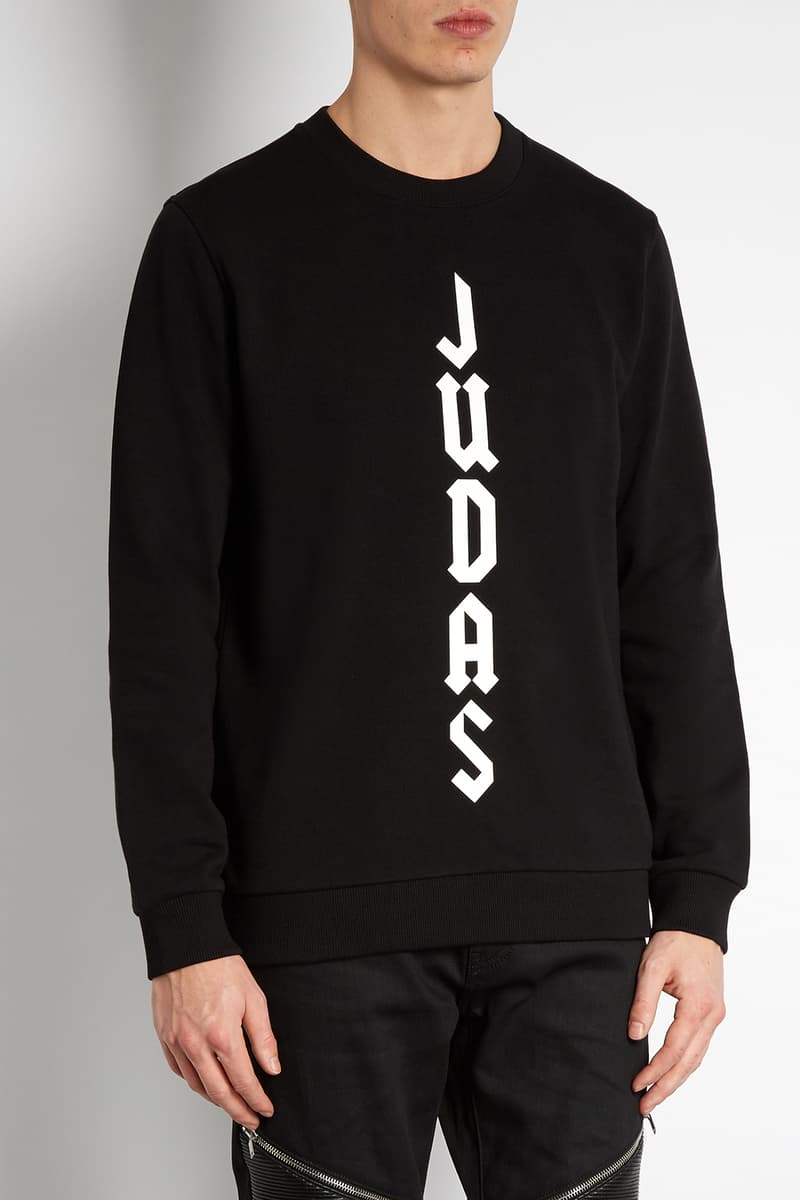 4 of 5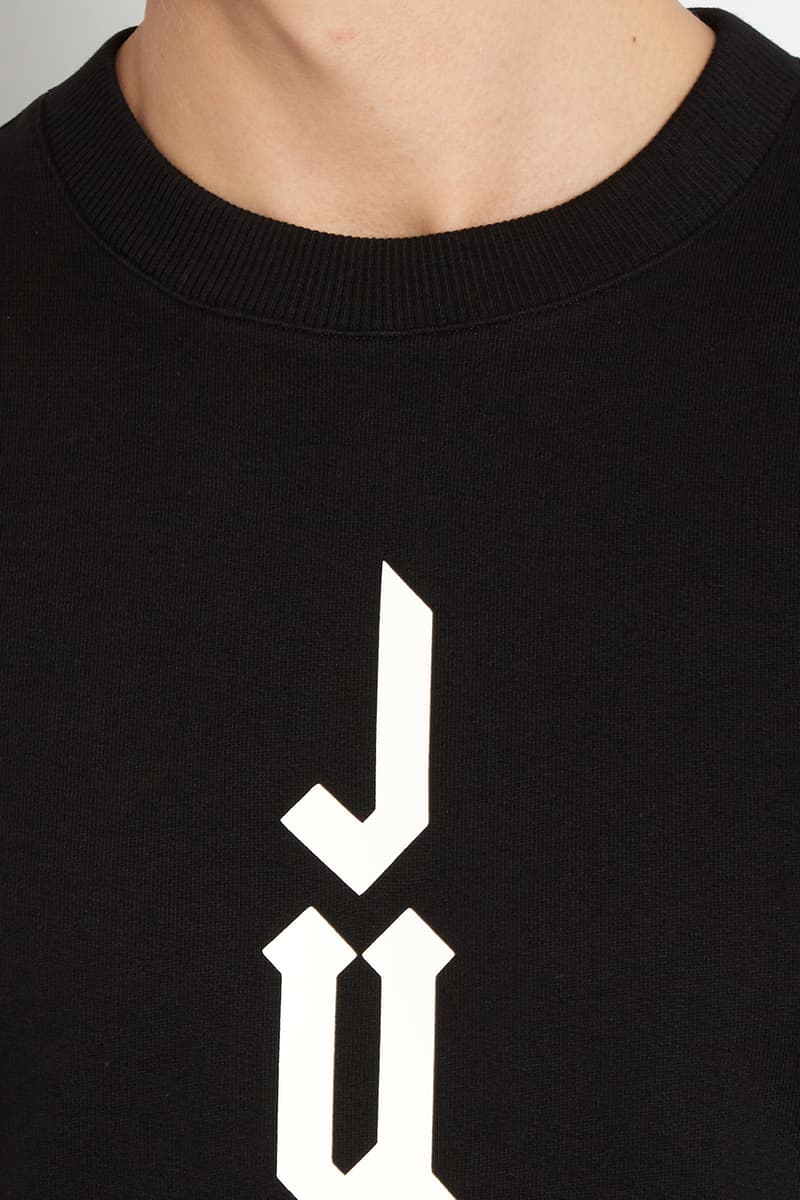 5 of 5
With cathedral-esque patterns and fresco-style prints filling its runway, Givenchy is leaning heavy on Judeo-Christian influences for their men's 2017 spring/summer collection and this direction is very much present in its most recent release. With 'Judas' spelled out vertically in a simple, gothic font, this soft fleeced-back cotton jersey is a simple, easy-to-wear Cuban fit that references the infamous bad boy of the New Testament.
The sweatshirt, with its classic silhouette with ribbed-jersey crew neck and cuffs is a considerably simpler design than the recent Camo-Dollar Print Jacket the brand dropped, and is available from MATCHES FASHION for $421 USD.