Errolson Hugh Pays Homage to Japanese Legends and Reveals Karate-Influenced ACRONYM
"They [Nigo, Jun Takahashi, Hiroshi Fujiwara] invented the idea of collaboration."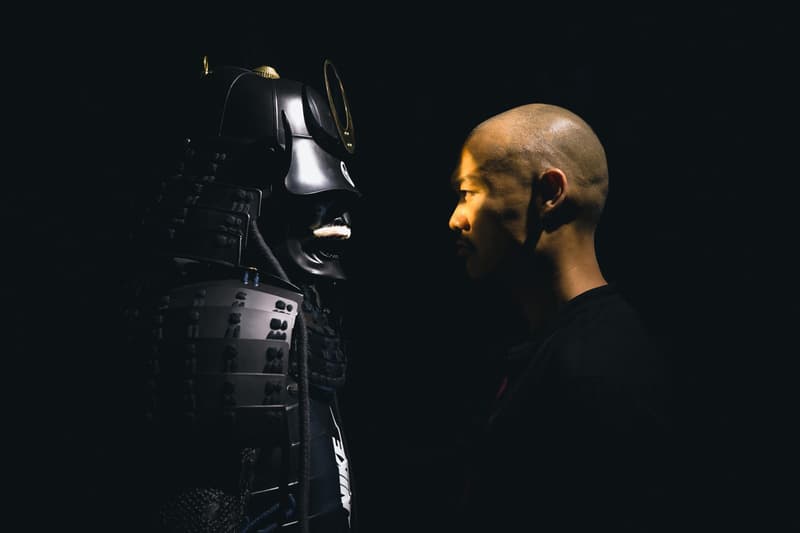 Canadian-born designer Errolson Hugh has been doing his own thing in the fashion world for a long time. His Berlin-based techwear company ACRONYM produces some of the coolest, most sought-after pieces of outerwear, pants and footwear in the fashion community, but it wasn't always that way. Before the launch of his highly coveted Nike Air Force 1 Downtown earlier this month, he sat down with SSENSE magazine and talked about the influence of martial arts on his design directive at a very young age, the feeling of alienation he had in Canada, the founding of the company, legendary Japanese designers, and clears up the misunderstanding about why his products are so limited.
Check out some select excerpts below and read the full editorial piece here.
On the lessons learned from karate:

Martial arts fosters self-reliance, and you learn to trust your own judgment. You realize, in a very real, physical way, that you can do more than you think you can. The whole mind over matter thing, mastering situations, all of that has real world application, particularly if you're an entrepreneur or you're in a super competitive industry, like fashion.

On Canada:

For me, Canada was the feeling of alienation and total isolation. Growing up there was myself, my brother, maybe one other Asian kid at school, one black kid. People wanted to grow up and be hockey players or work in the oil industry, that's kind of all there was, so being a designer was about as realistic as becoming an astronaut.

On former girlfriend and partner Michaela Sachenbacher:

I'm the visible part, but Michaela is equally strong as far as aesthetics, and ACRONYM definitely wouldn't look the same if she wasn't co-owner, she is the person I've probably learned more from than anyone else in my life. I've known her since we were 18.

On the brand:

ACRONYM is conceptual, you take something and make it compact and useable. You express something very complex in a compact way, which is similar to everything we're trying to do with apparel.

On ACRONYM in relation to the fashion industry:

We operate in parallel with it, and sometimes we intersect with it, but for the most part our process and the way we work has almost nothing to do with the way everyone else works. This is our strength and it's also obviously our weakness. The strength of it is being so outside of the system you develop your own independent way of doing things, and it really gives you an individual approach and a fingerprint. Then the negative part obviously is to interface with the system at play. You're not limited by the limitations of the system, but you also don't get to benefit from the advantages of being in the system.

On the architectural influences from his parents:

The whole form follows function thing, fitness to purpose, all of those broad architectural concepts. My brother and I grew up with those all around us, and so it was very natural for me to apply that to apparel.

On the misconception of why his goods are so expensive and limited:

There's always a very specific reason for the things that we put in, and those things happen to be expensive, and that's why it's expensive. We're not trying to create something purposefully scarce or purposefully luxurious, we're just trying to make the best possible thing we can. It's not a marketing strategy.

On streetwear and Japanese fashion legends Nigo, Jun Takahashi and Hiroshi Fujiwara:

Everything we take for granted as streetwear today, started there organically. They're all friends. They worked together. They invented the idea of collaboration.