A Closer Look & Release Details for the Collaborative ACRONYM x NikeLab AF1 Downtown Hi
Welcome to the future.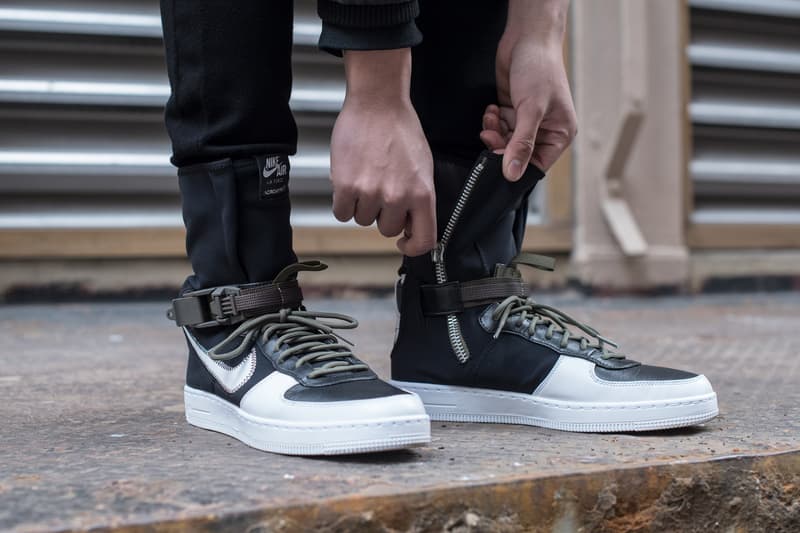 1 of 15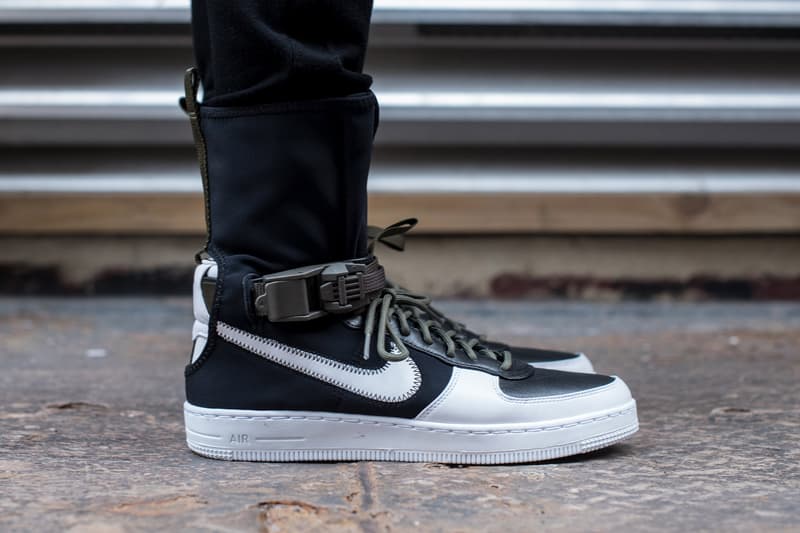 2 of 15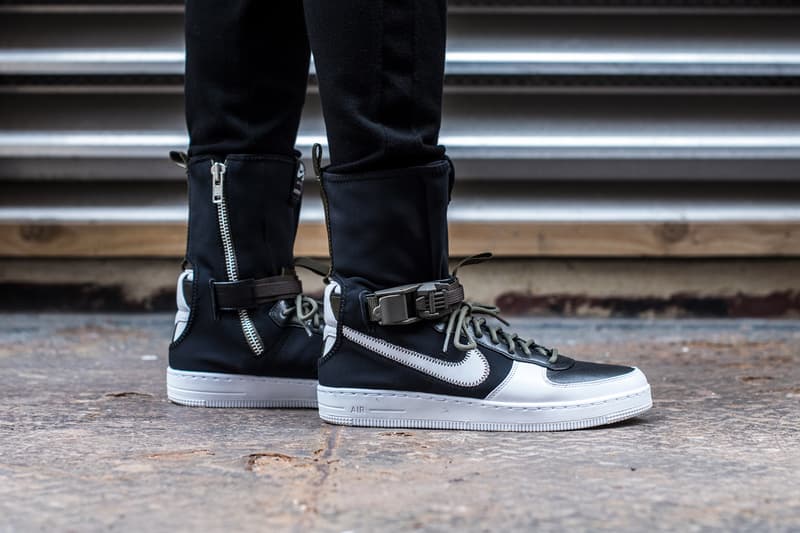 3 of 15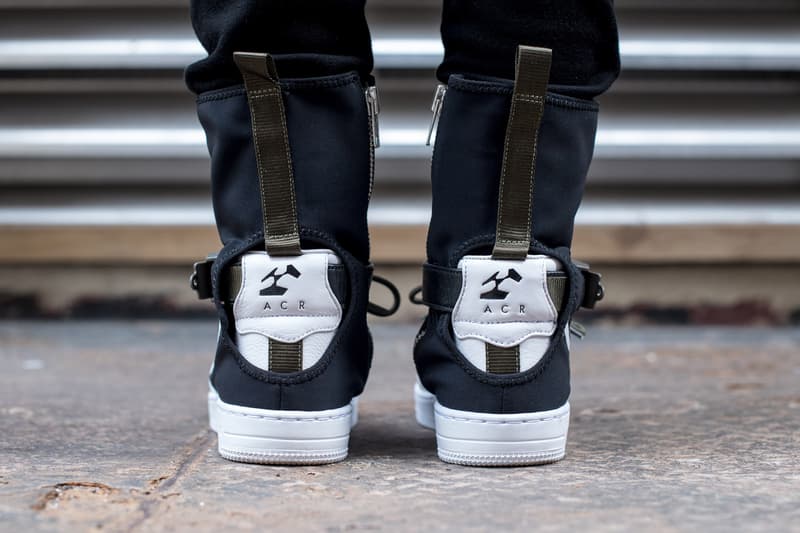 4 of 15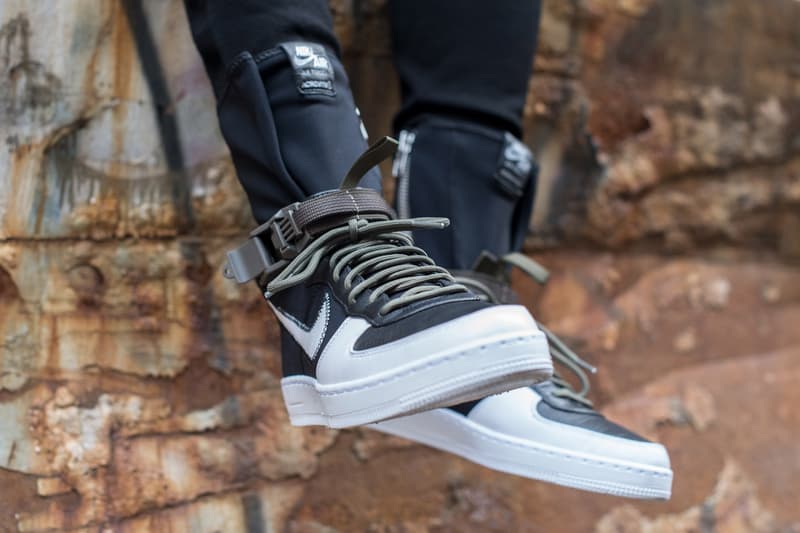 5 of 15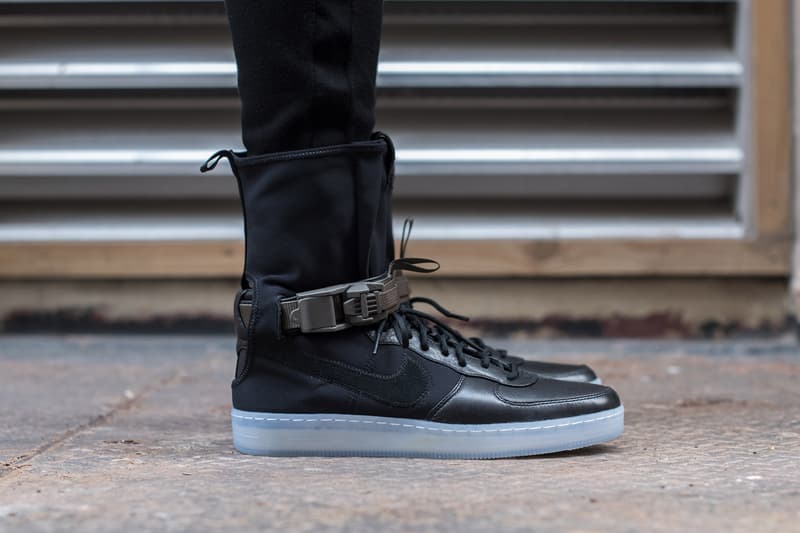 6 of 15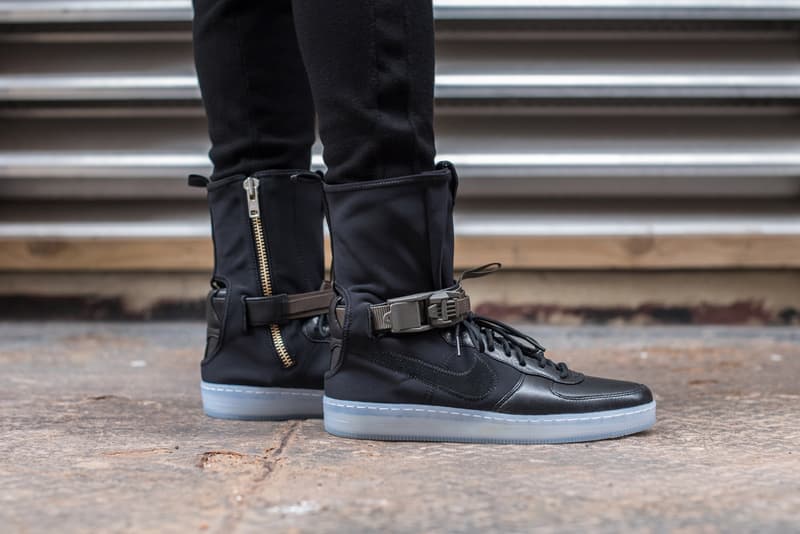 7 of 15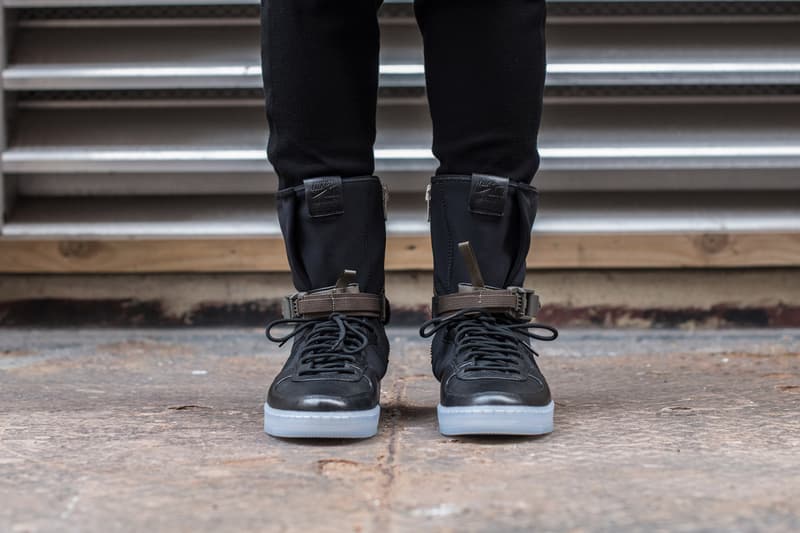 8 of 15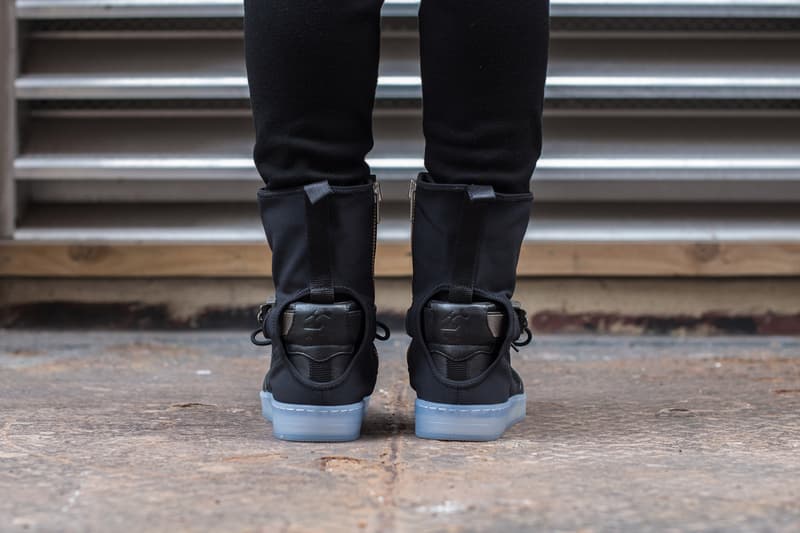 9 of 15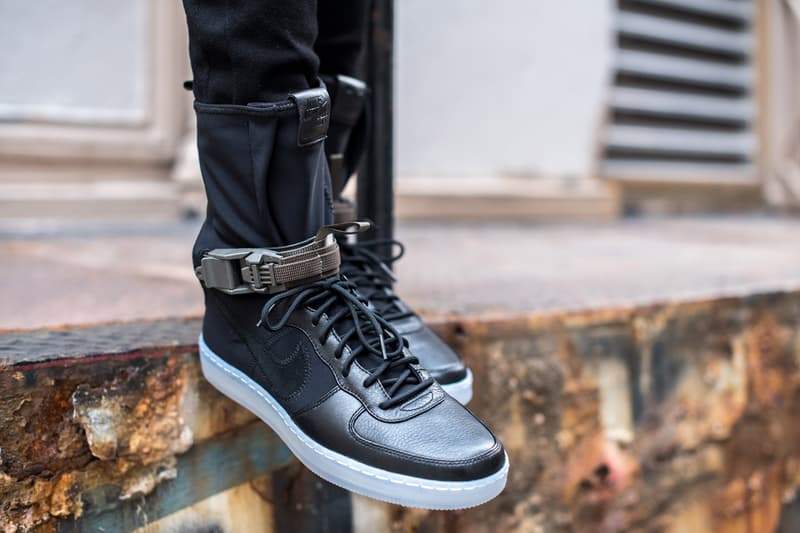 10 of 15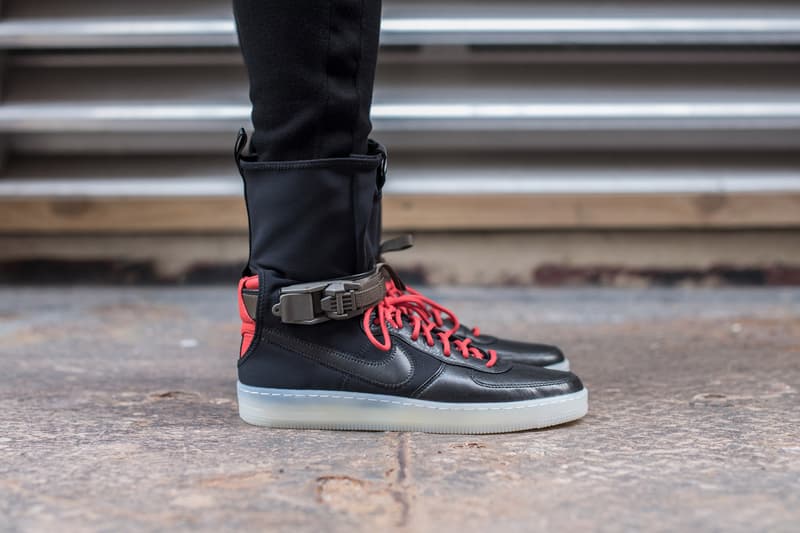 11 of 15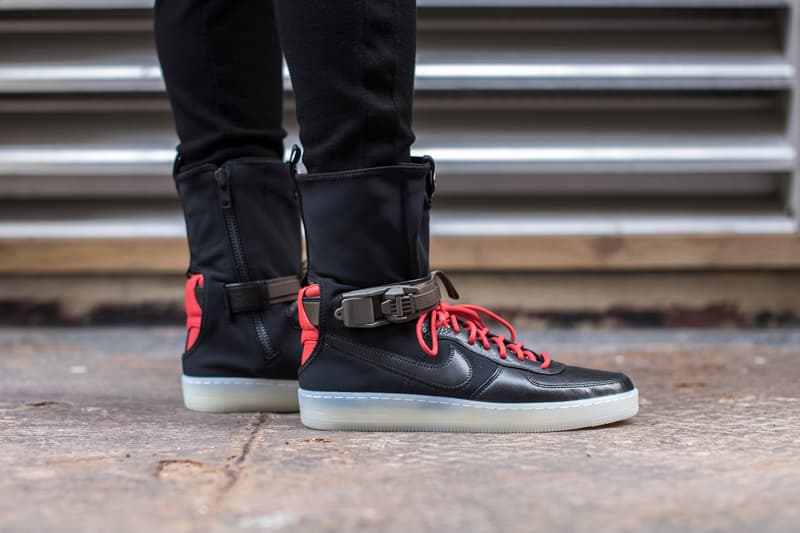 12 of 15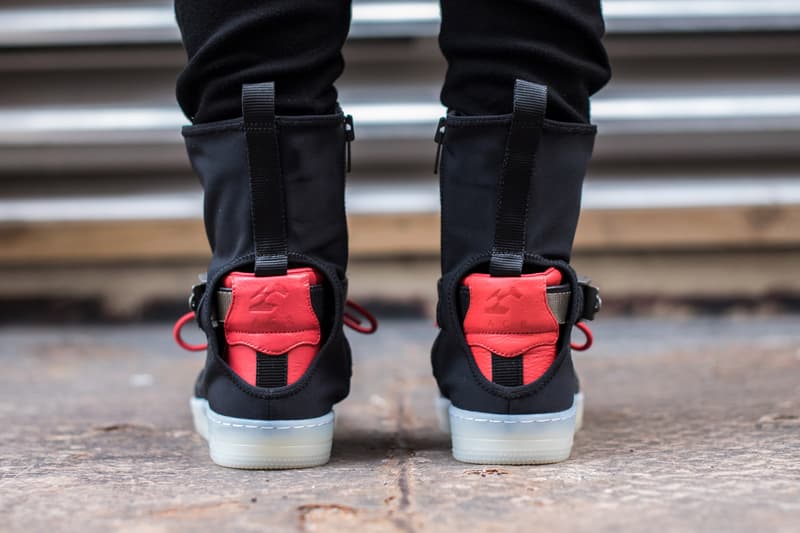 13 of 15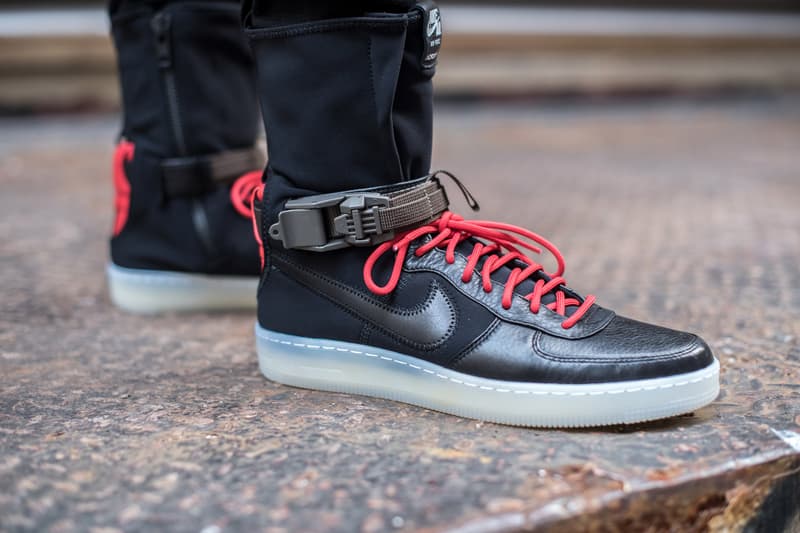 14 of 15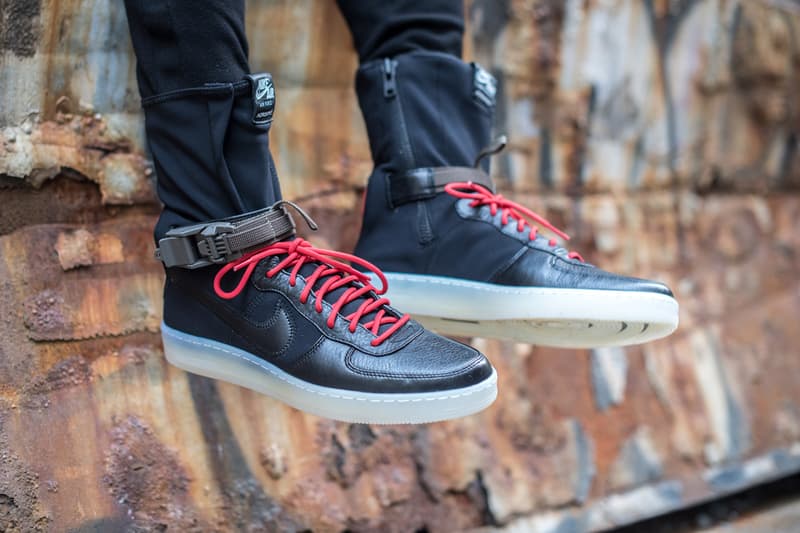 15 of 15
The anticipation and curiosity of what's next has continuously built over time since the launch of the ACRONYM x NikeLab Air Presto Mid. Nike's wide selection of NYFW collaborations will be topped off with another special launch alongside Errolson Hugh's ACRONYM. Pushing aesthetic boundaries while balancing the wants of fashionable consumers, the result is the innovative ACRONYM x NikeLab AF1 Downtown Hi. Inspired by utilitarian design, the upcoming silhouette presents a futuristic look while providing function.
The model incorporates an extra-high soft-shell collar which is supported by premium leather as an homage to past styles of pant-securing military boots. Along its collar you'll find an extended brass zipper, pleated paneling, and a quick-release German mil-spec fastener to assist in its tactical functionality without compromising its overall look. Staying true to the Air Force 1's iconic construction, the Nike Air unit is placed in its heel to bridge the gap between its roots and futuristic design.
In a recent discussion with Senior Director of NikeLab/collaborative footwear, Nate Jobe, he mentions exactly how he'd like the collaboration to be remembered. Jobe states "I want it to be the best product from start to finish. Errolson Hugh really has 'Just Do It' down to the millimeter and I think it's going to be an amazing product because of that. Each person that we work with has a different angle of what they plan to do and with him it's the attention to craft and detail. My hope is that we surprise and delight all the fanbase of ACRONYM and Nike and ultimately have them say 'Hey, you guys came together to create something that I love from both brands.'"
The collaborative ACRONYM x NikeLab AF1 Downtown Hi will launch at NikeLab's 21 Mercer location for the first time at 6 p.m. ET on February 8 following its ACRONYM online launch in three colorway options of Black/White-Medium Olive, Black/Black-Medium Olive and Black/Black-Bright Crimson respectively.
Take a look at our closer look above and let us know your thoughts regarding the recently revealed collaboration.