Alexander Wang on How Reseller Culture Inspired His adidas Collection
Why collaborating with the Three Stripes was a no brainer.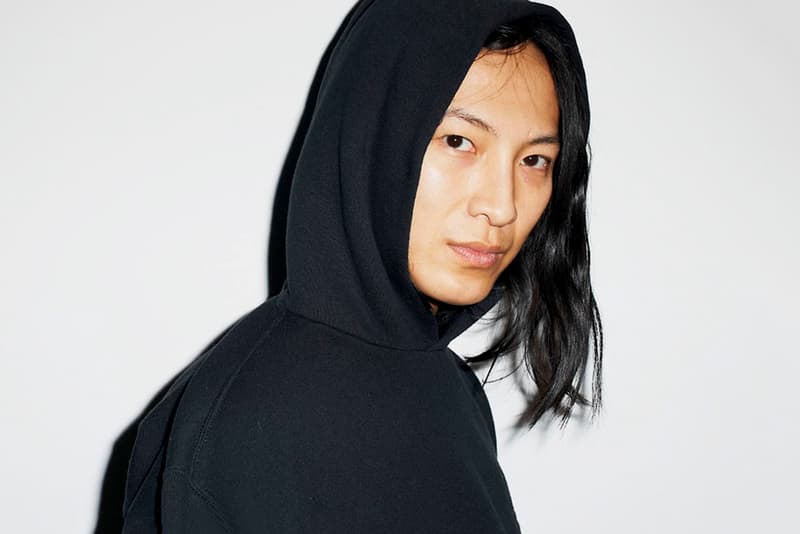 Alexander Wang isn't the first to collaborate with adidas Originals, but he is the first designer to turn the iconic trefoil logo upside down and to flip the Three Stripes branding inside-out. His newest collaborative project with adidas Originals was inspired by reseller youth culture, a 89-piece unisex capsule that Wang announced at his Spring/Summer 2017 runway show during NYFW. In a recent interview with DAZED magazine, the NYC fashion designer sat down with adidas Originals creative director Nic Galway to talk about the collaborative collection and its inspiration "Rooted in the spirit of disruption, defiance and deconstruction." Wang also touches on how adidas influenced his boarding school fashion choices, why he put his adidas collection in NYC street trucks, and the impact of an iconic logo's immediacy.
Alexander Wang on what adidas means to him:
"I've always been a huge fan of adidas – to me it's always represented innovation, and it's always been the one brand that's had an equally rich heritage in both apparel and footwear. I grew up in a boarding school where we had to wear school uniform, and the only thing we were allowed to wear that was our own was our footwear, so whether it was the Sambas or the shell-toes, adidas was on regular rotation. I was never the most athletic person in PE class, but when I wore adidas it gave me so much street cred. It was always something I really looked up to and a brand I wanted to be a part of."
On his inspiration for the collection:
"Sportswear is something that a lot of people are experimenting with right now, but the one thing they don't have is the heritage and the lifestyle. That was something I felt growing up and even today, there's an immediacy in seeing iconic adidas items like the soccer jerseys, the tear-away pants, the tracksuits. I really wanted to take that and start from the idea of the originals – but really subvert it."
On why he showed his collection in NYC street trucks:
"(It's) this idea of subverting items – really, it's a reflection of reseller culture, something I feel is evident today. You see people buying things and selling them on eBay seconds later. I wanted to play with that and with what authenticity means. It was amazing to see lines of people on 57th street in front of the most expensive top-tier luxury stores to buy from a truck! That was one of my favourite images to come out of the whole project."
Nick Galway on the intersection of high fashion and sportswear:
"That was one reason I was interested to work with Alex – adidas has always been a disruptor looking beyond sportswear to ask how we can use our place in culture to empower each generation. I see Alex in the same way, but obviously from a different world, breaking those boundaries between high fashion and streetwear and the New York scene. It felt like an ideal fit. I find what's happening outside of the shows (right now) really exciting; it's changing the industry to a much more democratic approach. That's the dialogue that we, as adidas, want to be a part of."
Read the full interview here.