Mark Zuckerberg Takes Home 2017 "Misinformer of the Year" Award
For Facebook's involvement of fake news distribution.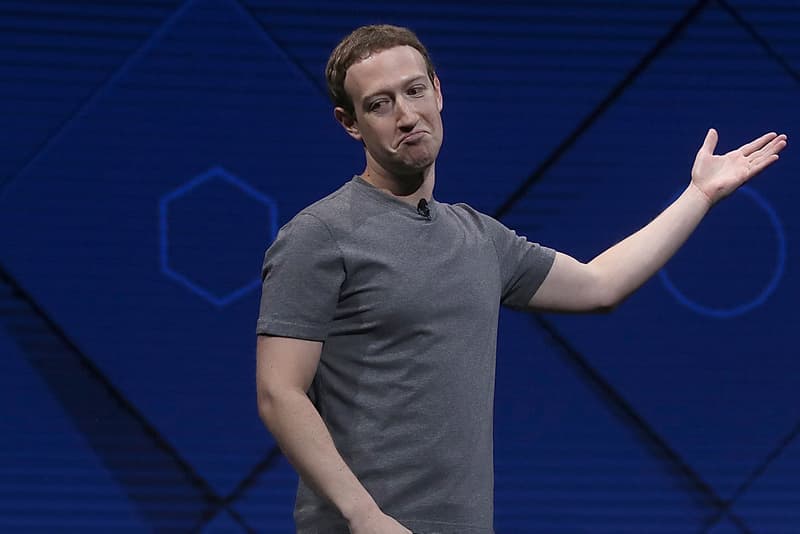 Much has been said and written about Mark Zuckerberg over the past year, from his financial standing to his Harvard commencement speech, right on down to what he wears. However, 2017 is also the year Facebook's founder takes home "Misinformer of the Year" honors. According to Media Matters for America, a nonprofit organization whose operation revolves around correcting U.S.-based media information, has named Zuckerberg as this year's winner, succeeding such names as Glen Beck and Rupert Murdoch.
Not new to fake news discussions by any means, the outspoken entrepreneur addressed this topic last year, initially downplaying its overall importance, however, later backtracked claiming Facebook's involvement in the distribution of misinformation should not be taken lightly.
When asked to comment on why Zuckerberg was chosen, Media Matters of America president Angelo Carusone had this to say:
"We selected Mark Zuckerberg as the Misinformer of the Year because Facebook's actions in 2017 have been more of a public relations campaign than a deeper systemic approach to address the underlying causes of the proliferation of fake news and disinformation."

"I know that Facebook has the talent and knows how to implement some meaningful countermeasures. Instead of utilizing that talent, Zuckerberg has spent too much time downplaying the crisis and repeating his mistakes from 2016, like continually caving to right-wing pressure. There are some very basic things that Facebook can do to make meaningful dents in this problem—and my hope for 2018 is that Mark Zuckerberg lets his team take those steps and more."
Let us know what you think of this whole situation in the comments below. In case you missed it earlier, Facebook rolls out facial recognition.