Gucci, Matt Lauer and Taylor Swift Top Google's 2017 Year In Search
Most-searched names and brands in fashion, tech, entertainment and more.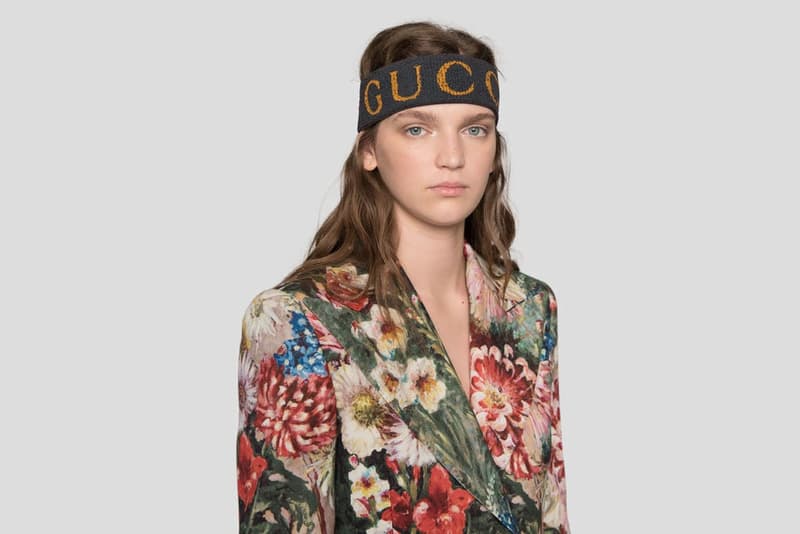 2017's year-end wrap-ups continue; Google voted the best place to work this year, unveiled the results of this year's search queries, from people and celebrity deaths to songs and tech.
Overall, sexual abuse controversies boosted several figures to the top of the "People" search list. Matt Lauer, Harvey Weinstein, Kevin Spacey and more took over the list, even breaking into the top overall searches category. There, the recently-passed Tom Petty sits higher than searches for the McGregor vs. Mayweather fight and fidget spinners. Elsewhere, Taylor Swift's Reputation overtook searches for Jay-Z and Kendrick Lamar's 2017 albums, and standout horror flick It outpaced strong contenders like Baby Driver and Get Out, two of our top films of the year.
Check out the complete results on Google's website and the accompanying video along with some of the top hits below. Meanwhile, yesterday, Mirriam-Webster revealed that "Feminism" was the word of the year.
All Searches
1. Hurricane Irma
2. Matt Lauer
3. Tom Petty
4. Super Bowl
5. Las Vegas shooting
6. Mayweather vs. McGregor fight
7. Solar eclipse
8. Hurricane Harvey
9. Aaron Hernandez
10. Fidget spinner
Fashion Brands
1. Gucci
2. Louis Vuitton
3. Supreme
4. Fashion Nova
5. Chanel
6. Saint Laurent
7. Dior
8. Dolce & Gabbana
9. Valentino
10. Moschino
People
1. Matt Lauer
2. Meghan Markle
3. Harvey Weinstein
4. Michael Flynn
5. Kevin Spacey
6. Bill O'Reilly
7. Melania Trump
8. Kathy Griffin
9. Milo Yiannopoulos
10. Gal Gadot
Celebrity Deaths
1. Tom Petty
2. Aaron Hernandez
3. Chris Cornell
4. Bill Paxton
5. Hugh Hefner
6. Chester Bennington
7. Charlie Murphy
8. Lil Peep
9. Jim Nabors
10. David Cassidy
Movies
1. "It"
2. "Beauty and the Beast"
3. "Wonder Woman"
4. "Get Out"
5. "Justice League"
6. "Logan"
7. "Baby Driver"
8. "Guardians of the Galaxy Vol. 2"
9. "Hidden Figures"
10. "Dunkirk"
TV Shows
1. "13 Reasons Why"
2. "Game of Thrones"
3. "This Is Us"
4. "Iron Fist"
5. "Riverdale"
6. "Bachelor in Paradise"
7. "The Good Doctor"
8. "Santa Clarita Diet"
9. "Big Little Lies"
10. "American Gods"
Actors
1. Meghan Markle
2. Kevin Spacey
3. Gal Gadot
4. Louis C.K.
5. Meryl Streep
6. Bill Skarsgård
7. Millie Bobby Brown
8. Tom Holland
9. Maria Campbell
10. Tommy Wiseau
Musicians/Bands
1. Linkin Park
2. Cardi B
3. Lil Pump
4. Joyner Lucas
5. Jason Aldean
6. Danielle Bregoli
7. Post Malone
8. Aaron Carter
9. Remy Ma
10. Montgomery Gentry
Songs
1. "Despacito"
2. "Humble"
3. "Bad and Boujee"
4. "Look What You Made Me Do"
5. "Bodak Yellow"
6. "Gucci Gang"
7. "Havana"
8. "Shape of You"
9. "Mask Off"
10. "Side to Side"
Albums
1. "Reputation," Taylor Swift
2. "4:44," Jay-Z
3. "Damn," Kendrick Lamar
4. "Everybody," Logic
5. "More Life," Drake
6. "Harry Styles," Harry Styles
7. "Issa Album," 21 Savage
8. "÷ (Divide)," Ed Sheeran
9. "True to Self," Bryson Tiller
10. "Flower Boy," Tyler, The Creator"
Consumer Tech
1. iPhone 8
2. iPhone X
3. Nintendo Switch
4. Samsung Galaxy S8
5. Razer Phone
6. iPhone 8 Plus
7. Super NES Classic
8. Google Pixel 2
9. Apple Watch 3
10. Samsung Galaxy Note 8