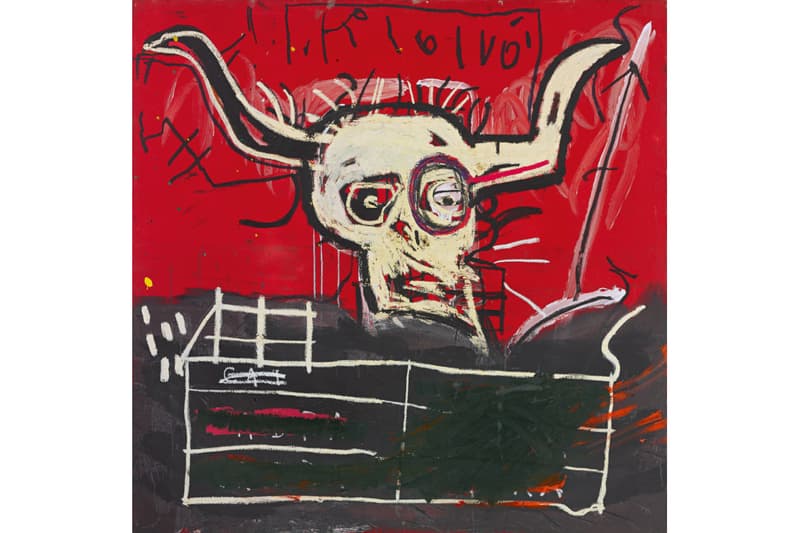 Yoko Ono's Rare Basquiat Painting Expected to Sell for $12 Million USD
Titled 'Cabra.'
---
The late Jean-Michel Basquiat is currently the subject of a major retrospective at London's Barbican Art Gallery called "Boom for Real." The legendary street artist is making headlines once again with news of his rare painting titled Cabra to be sold for a whopping $12 million USD. The owner of that artwork is none other than Yoko Ono who is selling the piece at Sotheby's upcoming contemporary art auction in New York City. The artwork features the artist's ubiquitous skeletal figure clad with horns set against splotches of deep red paint.
"I have had the pleasure of owning and living with this masterwork for over two decades," Ono said in a statement. "The time has come for it to find a new home." The painting is currently on display at Sotheby's Hong Kong space up until October 2 with a presentation in London to be held from October 6-8. The Sotheby's NYC auction will commence on November 3.
Head over to Sotheby's official page to learn more and let us know your thoughts.