These Are The "Highest-Paid" Dead Celebrities of 2017
The King of Pop reigns supreme.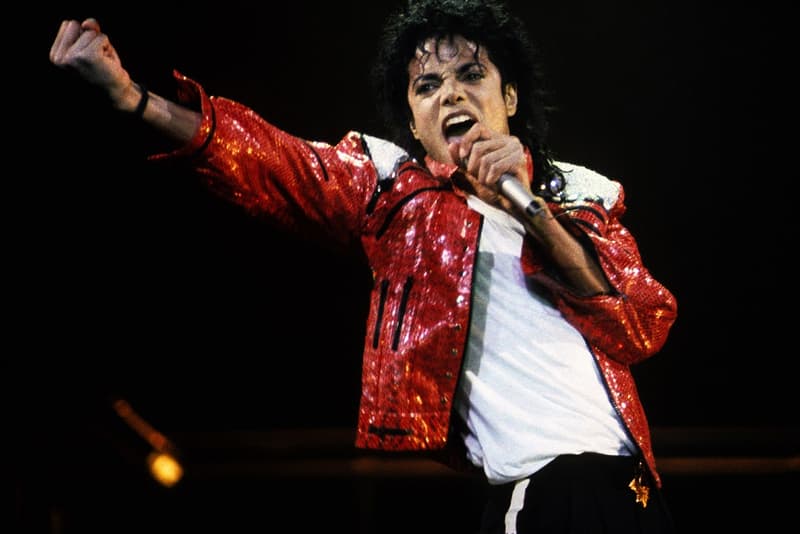 Once again, Forbes crunches the numbers and produces a round-up of the "highest-paid" dead celebrities of this year.
Just like in the previous year's rankings, Michael Jackson – whose latest album dropped last month — stands strong as the top-earner among superstars who have passed away. Following up his astounding 2016 number of $825 million USD, the Thriller icon posthumously pulled in $75 million USD in 2017, nearly doubling the $40 million USD mark of his closest competitor, Arnold Palmer. Primarily made up of musicians, Forbes' latest annual listicle also places the spotlight on David Bowie, Prince, John Lennon, Bob Marley, Elvis Presley — who comes in as the second-highest top-earner among recording artists with $35 million USD this year — and Tom Petty. As Forbes' Zack O'Malley Greenburg notes, Jackson's numbers put him on equal footing with the 2017 income of the "seventeenth-best-paid living entertainer," 68-year-old Bruce Springsteen.
A joint effort between Zack O'Malley Greenburg, Natalie Robehmed and Kurt Badenhausen, Forbes' entire breakdown of 2017's highest-paid dead celebrities is available for reading at forbes.com. You can also check out the entire list below.
Most recently for Jackson, CBS aired an animated Halloween special that revolved around some of MJ's biggest hits. Adding to the Halloween themes surrounding the late singer's work, Stance also released some Thriller socks for the current season.
Top-Earning Dead Celebrities of 2017
13. Bettie Page ($7.5 million)
12. Elizabeth Taylor ($8 million)
11. David Bowie ($9.5 million)
10. Albert Einstein ($10 million)
9. John Lennon ($12 million)
8. Dr. Seuss ($16 million)
7. Prince ($18 million)
6. Tom Petty ($20 million)
5. Bob Marley ($23 million)
4. Elvis Presley ($35 million)
3. Charles Schulz ($38 million)
2. Arnold Palmer ($40 million)
1. Michael Jackson ($75 million)