Chance The Rapper to Host 'SNL' Next Month
Eminem, Larry David and other stars are also booked.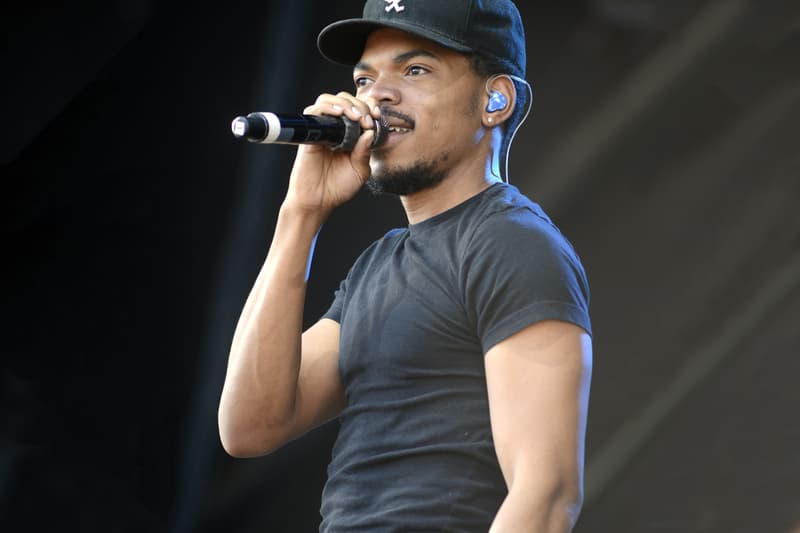 Chance The Rapper is coming back to NBC's iconic late-night program Saturday Night Live, and he's going to be in pretty good company.
As revealed this morning, SNL's November superstar lineup boasts some pretty impressive, attention-grabbing names; besides Chance, Eminem, Larry David, Miley Cyrus, Taylor Swift and Tiffany Haddish will pop up to perform, host or star in a skit. Previously, Chance The Rapper showed up on the SNL's stage last December, choosing to use his platform to deliver a live rendition of "Finish Line/Drown" and "Same Drugs". Chance also paid tribute to former P.O.T.U.S. Barack Obama with a Run D.M.C.-themed Christmas parody.
For his own part, Eminem will most likely be appearing on SNL next month to promote his new music. In recent weeks, we've witnessed a clever marketing campaign for the new Eminem album, a politically-charged, viral freestyle, collaborations with Pink and more.
At the beginning of this month, hip-hop icon JAY-Z hit the 30 Rock stage — accompanied by Damian Marley — to perform "Bam" and "4:44" for the SNL season premiere.
Ready for November. #SNL pic.twitter.com/sigwYZzlqh

— Saturday Night Live (@nbcsnl) October 30, 2017