Samsung's New 3D Camera Has 17 Lenses
Now anyone can make a 3D movie.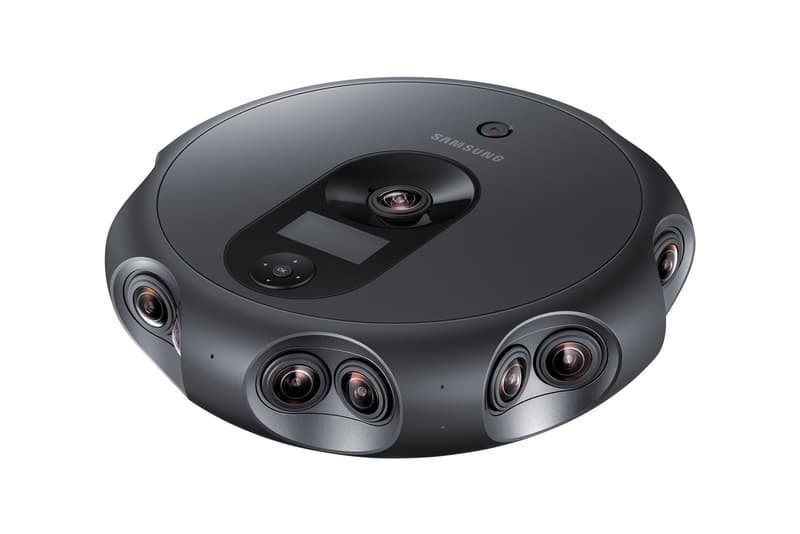 Any amateur filmmakers looking to make their own 3D movie can look forward to a new piece of tech coming soon. Samsung has revealed the details of its 360 Round Camera, which boasts, among other things, a whopping 17 lenses to create an immersive virtual world.
The 360 Round offers 8 pairs of horizontal lenses and vertical-facing lens for seamless video. Outdoors filming and livestreaming is made possible by the lenses' resistance to water and dust. The camera's design eschews a built-in fan, making it especially lightweight. Included PC software allows for the videos to be digitally seamed together. Six internal microphones and dual external mic support allows for realistic audio and 40GB of internal memory ensures that your creations can fit on the unit.
Samsung hasn't revealed the unit's price point, but it will release the camera this month. In the meantime, the tech company has announced a new clothing store concept in collaboration with lifestyle label REIGN, stocking labels like Rick Owens, UNDERCOVER and more.