NIGO Adds Japanese Flair to the IQOS Vaporizer
Minimal wares updated with NIGO's sensibilities.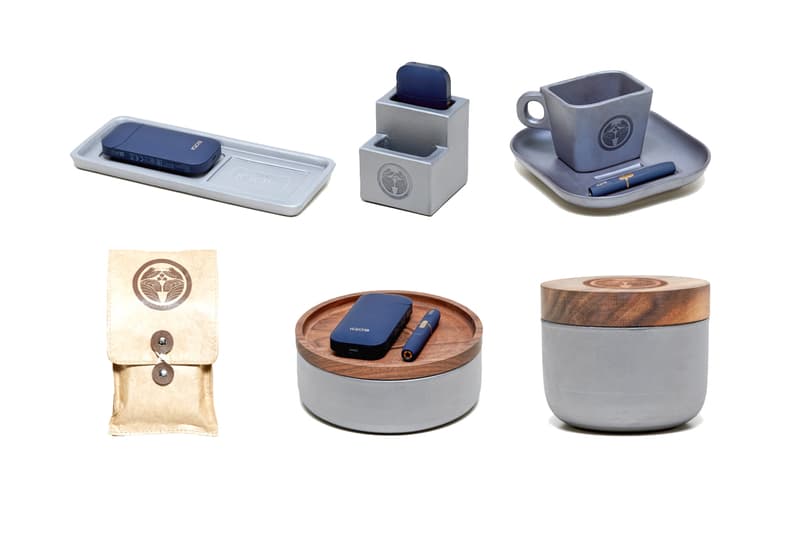 Philip Morris' heated cigarette imprint, IQOS, has collaborated with NIGO on a line of goods and accessories. This joint release is part of the IQOS Pathfinder Project, which taps artists to inject their culture into the brand. Adapting traditional Japanese wares to the project, NIGO explains "I wanted to include elements of traditional Japanese crafts when thinking [about] a product made by a Japanese." NIGO's "THE CRAFTED COLLECTION" features modernized twists on customary Japanese home goods.
NIGO for IQOS' first release encompasses a pocket charger and pouch, tobacco stick stand and holder, and a coffee tray and cup. "THE CRAFTED COLLECTION" is the first of three collaborations NIGO is readying with IQOS, the other two being "THE CAMO COLLECTION" and "THE PURITY COLLECTION," both releasing in the coming months.
Ranging in price from approximately $35 USD to $175 USD,  the collection will be available on October 19 in IQOS stores and its Japanese website. In other NIGO-related news, he recently put his RIMOWA case on display to celebrate the label's 80th anniversary.