LeBron James Voices His Opinion on the NBA's New All-Star Game Format
"I don't see it as a bad idea. We had to do something."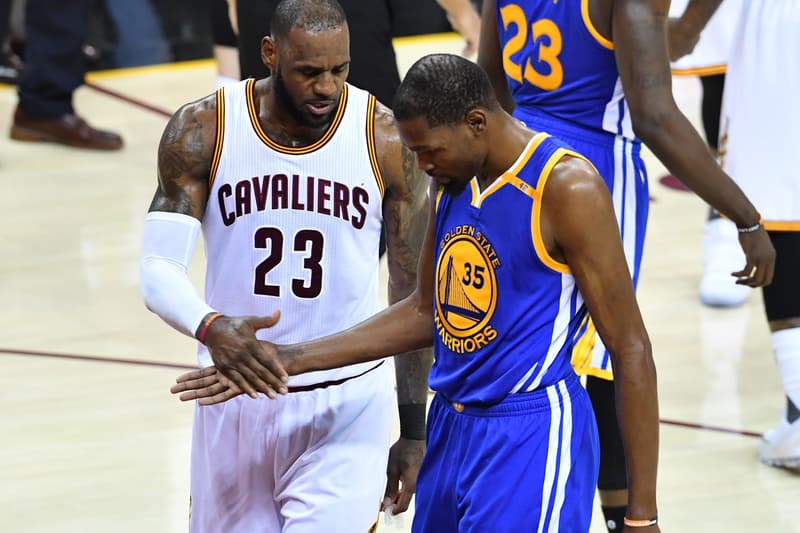 Although the NBA regular season has yet to even begin, the league has already announced a brand new format for this year's upcoming All-Star game, with one of its brightest stars in LeBron James recently sharing his opinion on the matter. The mid-February festivity will ditch the traditional East vs. West configuration and take it back to the playground, so-to-speak, with elected captains choosing their own squad. For those unaware, fans will designate a captain from each conference, who will than be able to select teammates from a predetermined pool of 22 players.
According to an ESPN report, LeBron had this to say when asked his opinion:
"I don't see it as a bad idea. We had to do something. The All-Star Game has been pretty bad the last couple years just from a competition standpoint. Trying to switch it up. Just like how the dunk contest was at one point it was great, then it wasn't so well, so they had to kind of switch it up. Then it got good, then it got bad and you switch it up again. You see what happens. It's hard to say if it's good or bad yet. We haven't done it yet. February isn't here yet so no one knows how good or how bad it's going to be. But I like the change. Why not?"
Let us know in the comments section below if you think the new format will work. In other sports news, Dana White has announced Conor McGregor's next challenger.