The NBA All-Star Game Is Ditching the East vs. West Format
Get ready for an All-Star playground pickup game.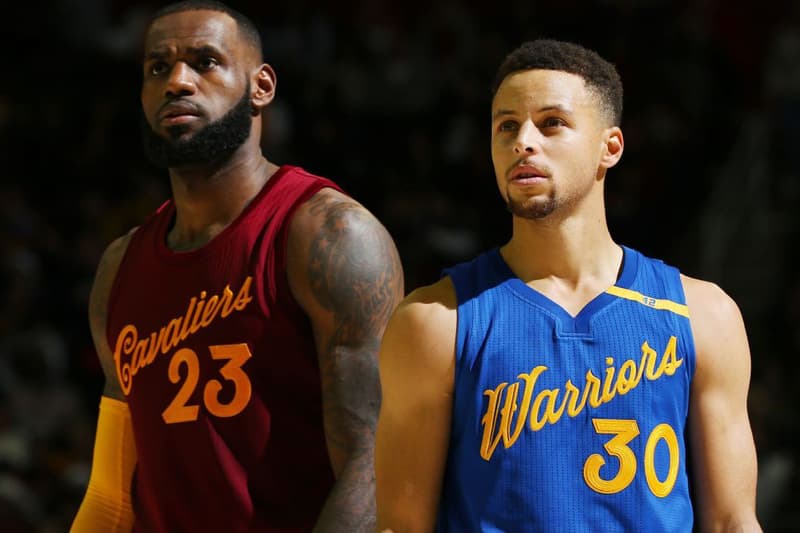 When the Staples Center in Los Angeles, California plays host to the NBA All-Star Game on February 18, 2018, the format of East vs. West will be a ghost of a memory as it switches to a captain/draft style. The league announced today that the players who win the fan vote from each conference will be named captains and have the power to choose teammates, regardless of conference, for their teams.
According to ESPN, there will still be 12 players selected from each conference for the game with five players from each conference selected as starters (fan voting will be worth 50%, player voting worth 25% and media voting worth 25%). Starters will be picked first so they remain locked in. Each team will have seven reserves, all picked by the conference's head coach. Head coaches will still be selected based on their team's record two weeks before the game.
Timing and further details for the new All-Star draft have yet to be revealed but the league has made clear that starters will be announced on January 18 and reserves on January 23. In addition to testing friendships, the new format will also add a charity element where each team will select a national or LA-based charity for donations from the game.
Chris Paul, the players' union president, had this to say: "I'm thrilled with that the players and the league have done to improve the All-Star Game, which has been a priority for all of us, we're looking forward to putting on an entertaining show in LA."
The new format for the NBA All-Star Game sounds promising. Let us know your thoughts on the developments and changes. Do you think the Banana Boat will all be on the same squad?