Errolson Hugh on Serendipity and the ACRONYM x NikeLab Air Presto Mid
"Whenever everybody else finishes, that's when we start."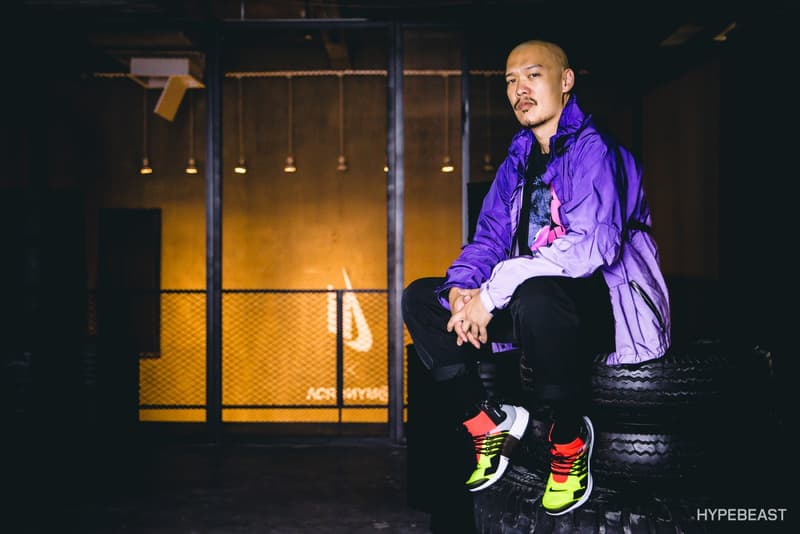 1 of 5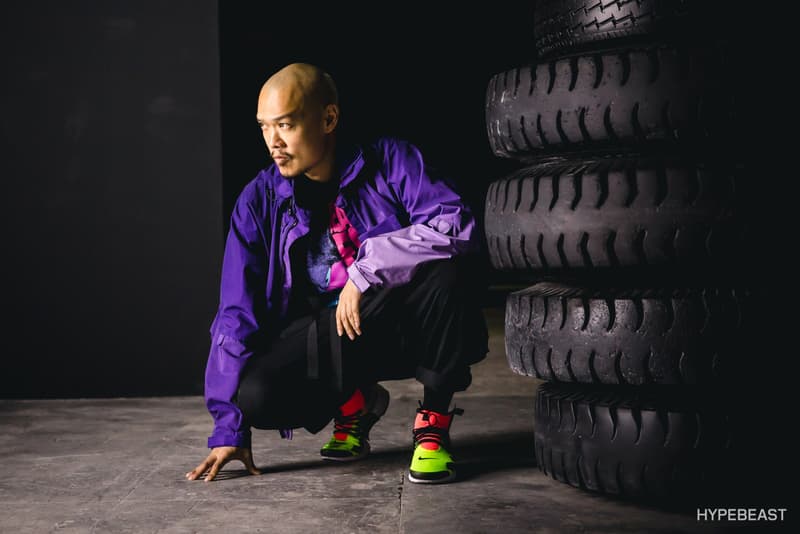 2 of 5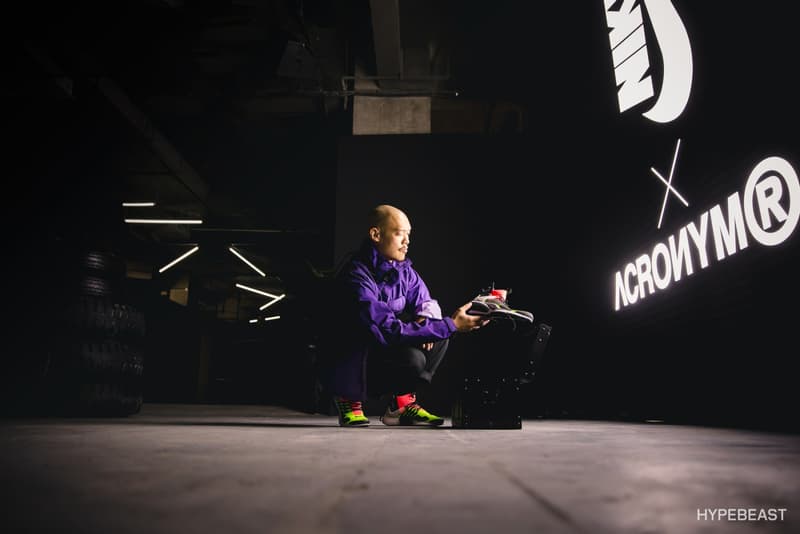 3 of 5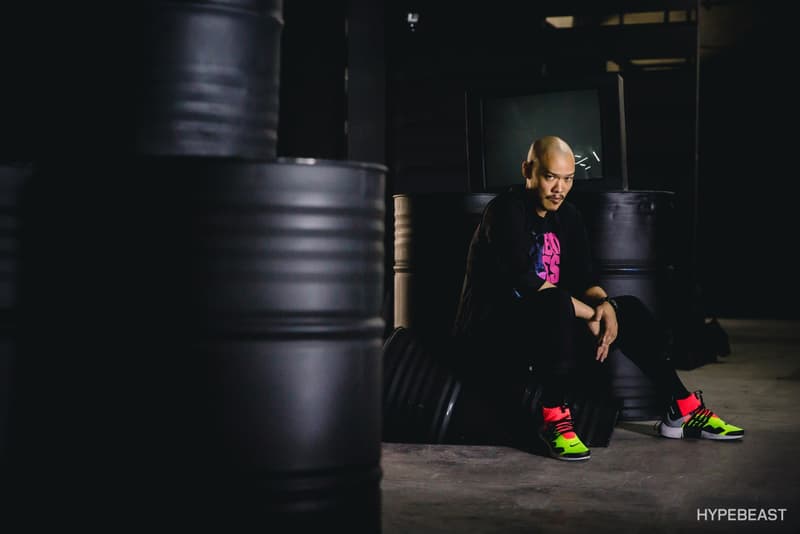 4 of 5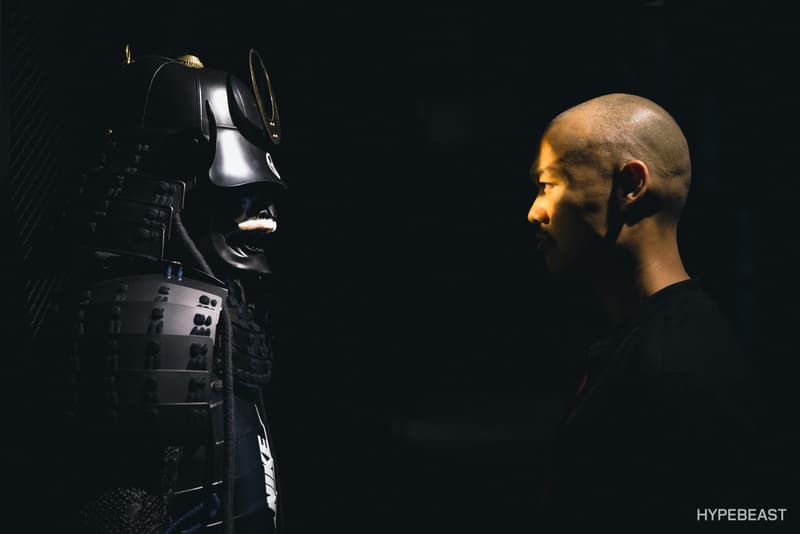 5 of 5
Set amongst black tires and oil drums, a disassembled car and disused TVs, all of which was faintly lit by a NikeLab x ACRONYM white neon sign, the second floor of Shanghai's NikeLab X158 outpost had been transformed into something resembling a warzone — the perfect setting for ACRONYM's latest reveal, the ACRONYM x NikeLab Air Presto Mid. For this occasion, brand founder and creative director Errolson Hugh had personally flown to Shanghai to attend to the debut of his highly-anticipated rework of the early 2000s retro runner.
While Hugh kept the most recognizable elements of the Air Presto, including its biological TPU lace cage and distinctive sole unit, the ultra-functional aesthetic of ACRONYM was also seamlessly incorporated into its design — cue a lightweight dual-mesh upper and a reinforced mid-top ankle collar for increased stability, while two exposed zippers added for ease of wear. The result is undeniably elevated, as the best collaborations are, and manages to both surprise and delight long-time fans of the label. We took this opportunity to talk to Hugh about the role of serendipity in the design process of the ACRONYM x NikeLab Air Presto Mid, as well as to catch up on ACRONYM's latest developments.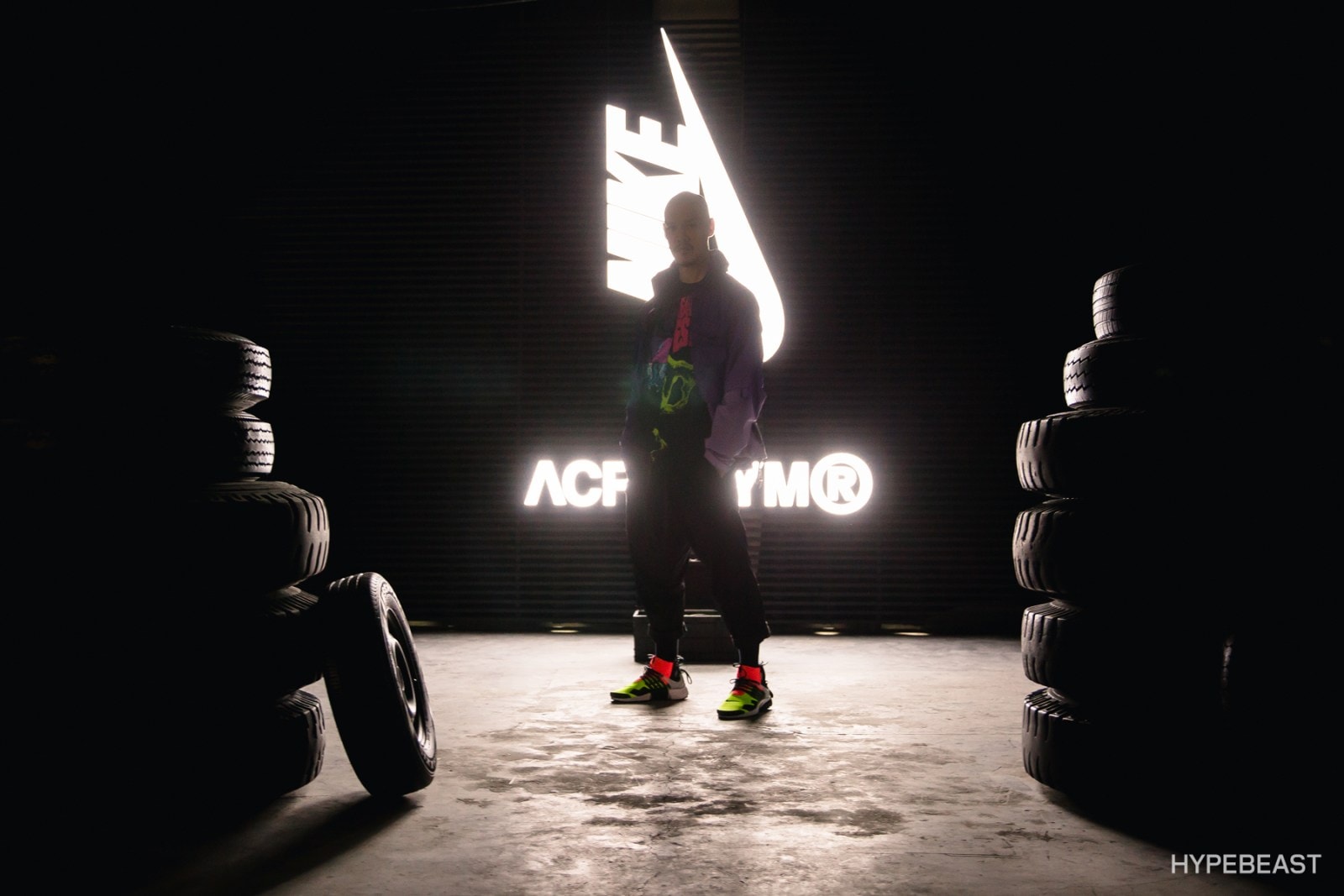 To start off, could you explain how you updated the design of the Air Presto?
We were looking to do something that make sure adding functionality into the shoe, which wouldn't conflict with the original concept of the shoe, comfort and easy to wear. That's how we came up with the idea to have the higher collar for stability and zippers for quickly slipping-on.
The two darker designs in this collection are very "ACRONYM" colorways, but there is also this rare mix of Hot Lava and Volt. How did you decide on such a radical palette?
We always want to do things that could surprise people, and to push our own aesthetics further. The funny story is that with one of the samples that the factory sent us, they just used random materials they had and that was one of the combinations that happened. We got the prototype and we were all like, amazing! And we feel like we weren't going to get any better color combinations ourselves so we decided to put it into production.
From the Lunar Force 1 to Air Presto Mid, ACRONYM and NikeLab have become long-time collaborators. When starting a new project, how do you balance each other's DNA?
That's kind of an ongoing dialogue, really. It's a conversation, because we've known Nike so long and they've known us so long. It's very organic and it just kinda happens. Also, when you are dealing with Nike product, it's so iconic and has such cultural meaning. We are very aware of what each shoe means, or each product from Nike means. We try to respect that, and at the same time try to add something new from our own.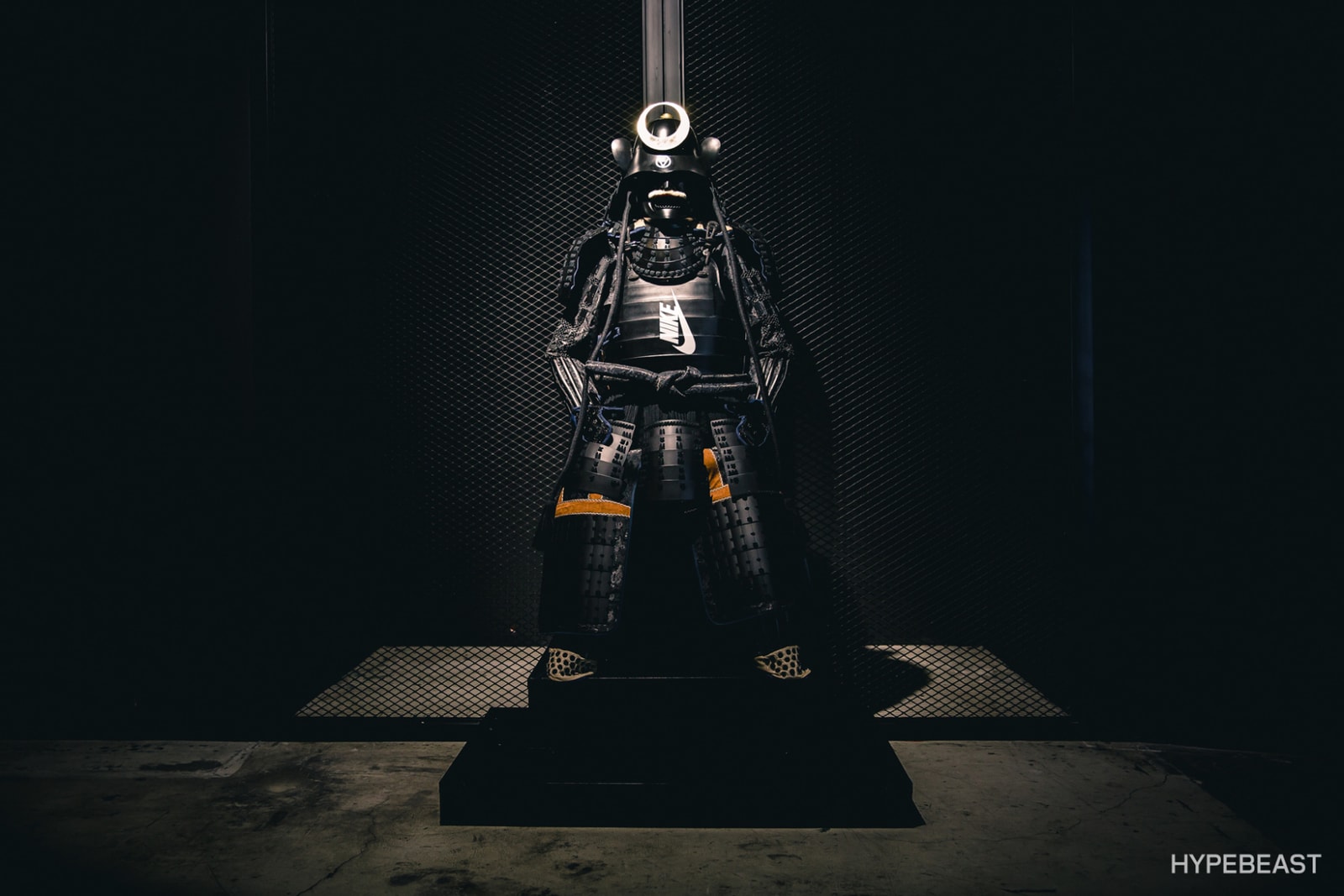 Are there any other classic Nike sneakers that you'd like to redesign if you got the chance?
There are so many. I like the Nike Blazer Low a lot. Maybe the Air Jordan 1 and Flyknit in general — my favorite is the Flyknit Racer.
ACRONYM has become a synonym for utility. How many processes do you have to go through before finalizing a product?
Designing an ACRONYM product actually takes a lot longer than a normal product. We like to say that whenever everybody else finishes, that's when we start. Either we make something that works really well, and then we have a whole additional process to make it look good. Or we have create something that looks really cool, and then we have an additional process to make it perform the way we want it to. So it's like double the work every time.
Could you describe your own style? Is it ACRONYM'ed? And how would you like to dress in your daily life?
Yes, very ACRONYM'ed [laughs]. ACRONYM basically started out with us making the things we couldn't buy for ourselves. If you look at ACRONYM's lookbooks, that is actually how I would like to dress everyday.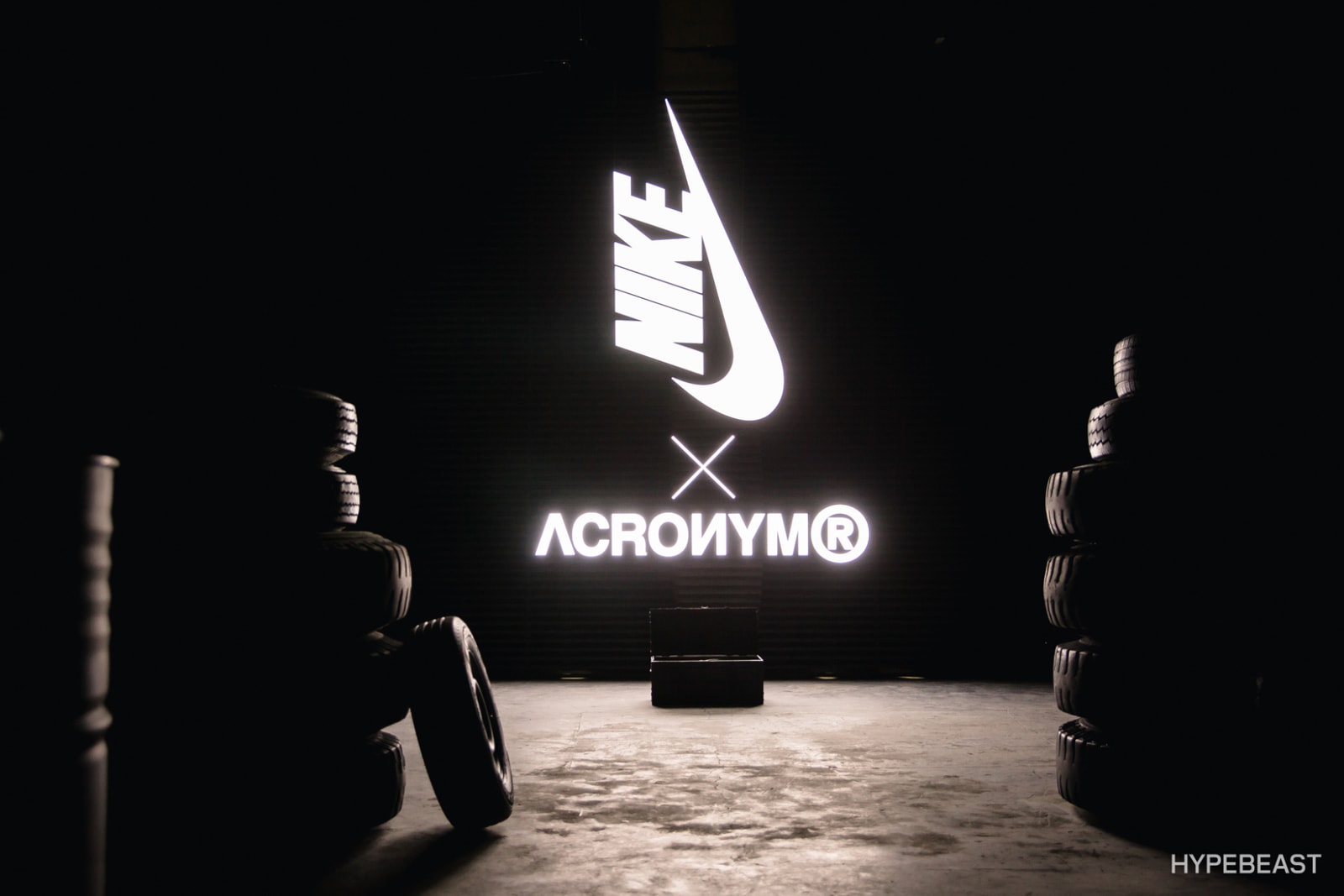 Your father is an architect and your mother is an interior designer. How did they influence you while growing up, and now as a designer?
The influence was huge while I was growing up because they couldn't afford a full-time babysitter all the time, so my brother and I always stayed at their studio surrounded by the works they were doing. Design was everywhere we looked. Also, they had so many books, it was basically like a library, so we just read a lot and started everything at a very early age.
You've mentioned that your design team only consists of six people. What are the advantages of being a small team?
Everybody knows what everybody is doing. It's very fast and very organic. We are more like a family. The speed of ideas is very quick, and we exchange them very naturally and flexibly.
Have you ever thought about creating a more affordable line as well as opening your own brick-and-mortar?
We have, but we don't have the infrastructure to do it right now. We are basically still too small. At some point, I think we will be able to do that when we grow strong enough and have that type of setup, but right now it's still very specialized. It's quite difficult to scale to make it bigger, but we are working on it. Eventually!