Off-White™ & MIDNIGHT STUDIOS Preview Their Forthcoming Collaboration in "GLITTER"
Location: Hollywood Boulevard.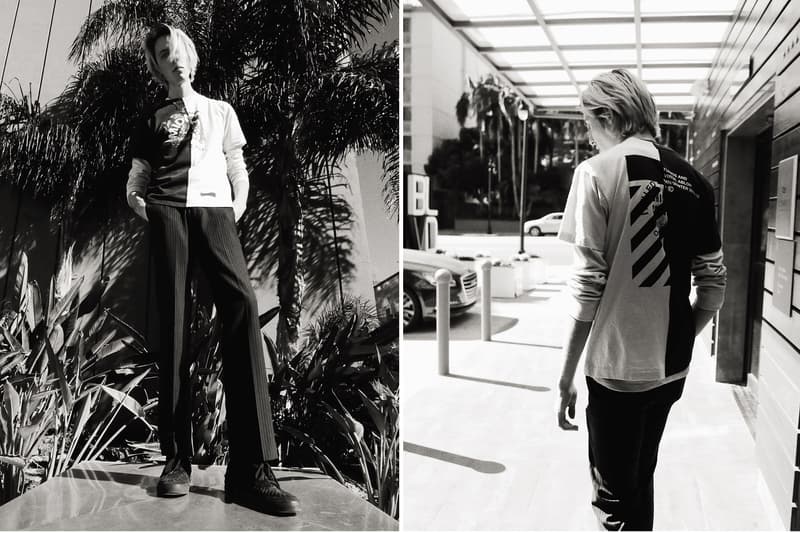 1 of 8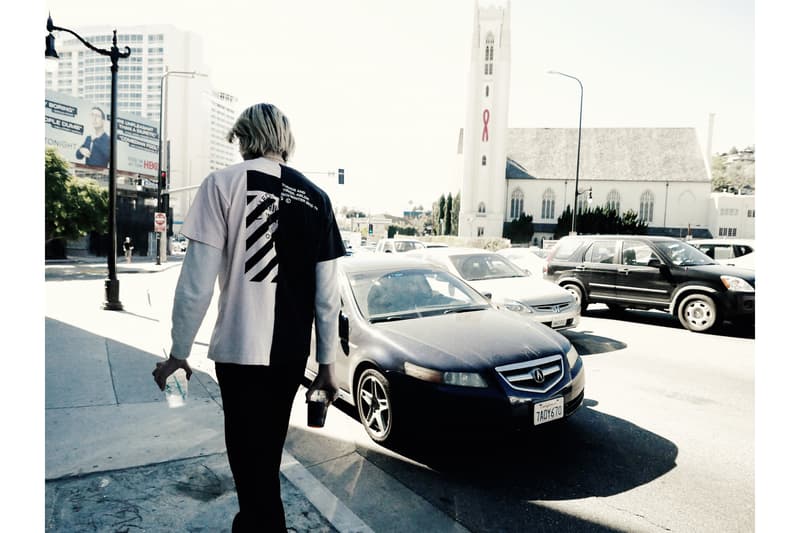 2 of 8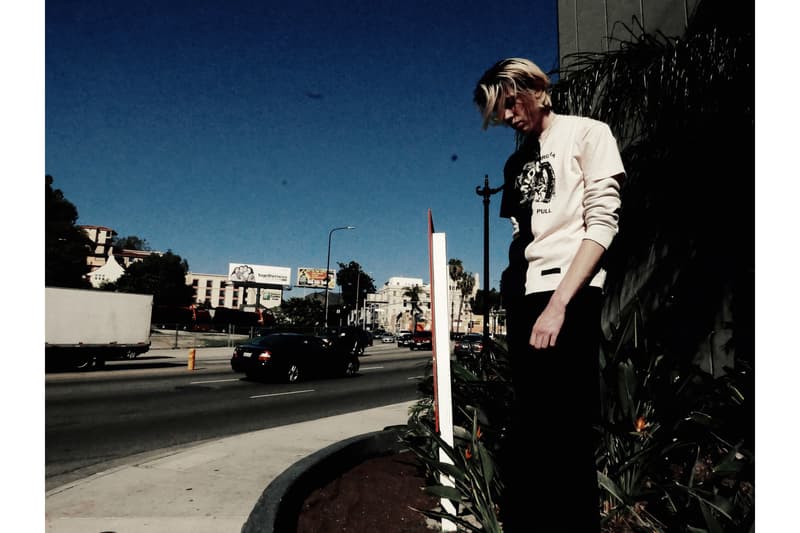 3 of 8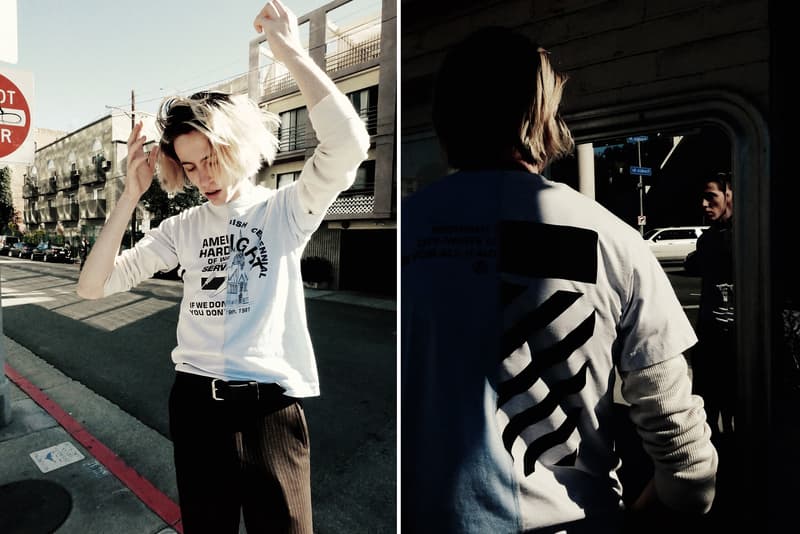 4 of 8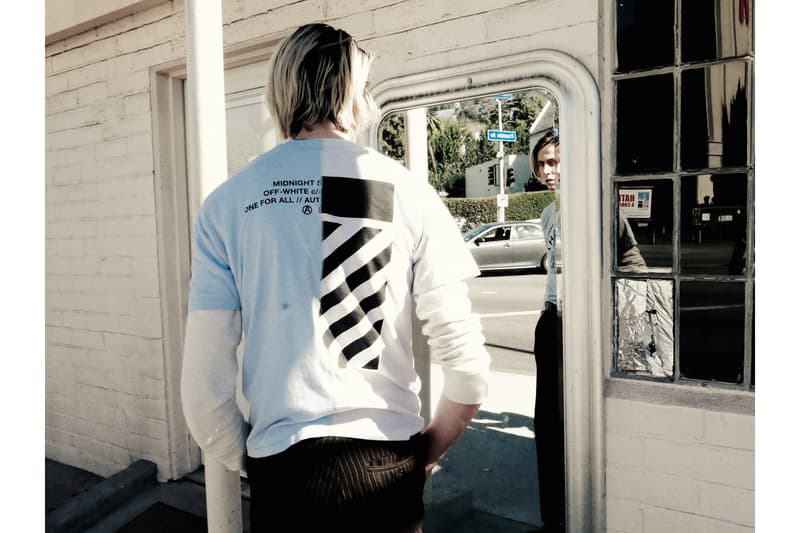 5 of 8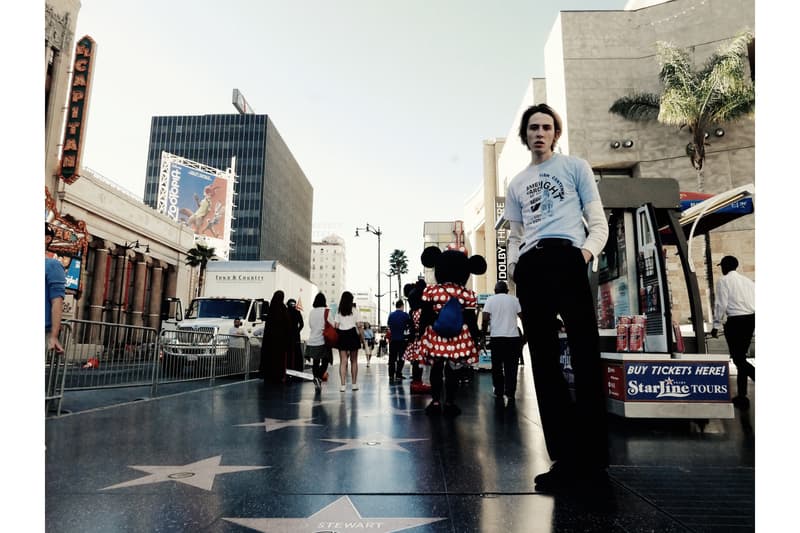 6 of 8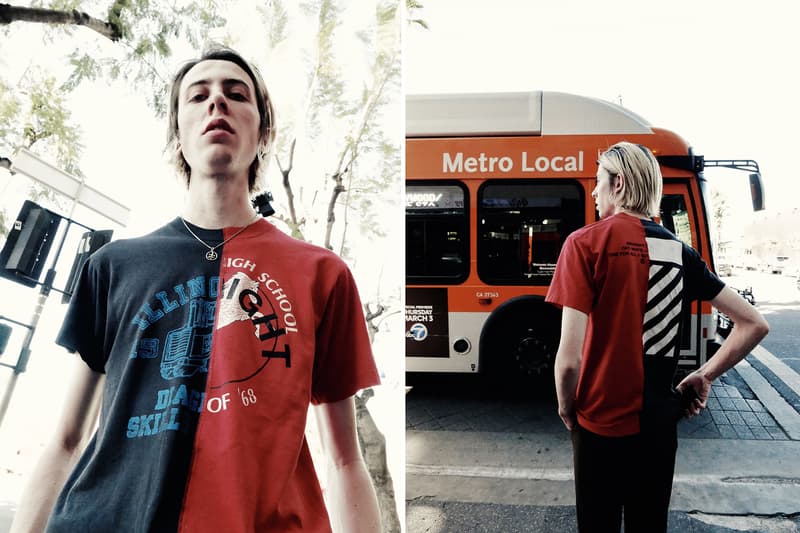 7 of 8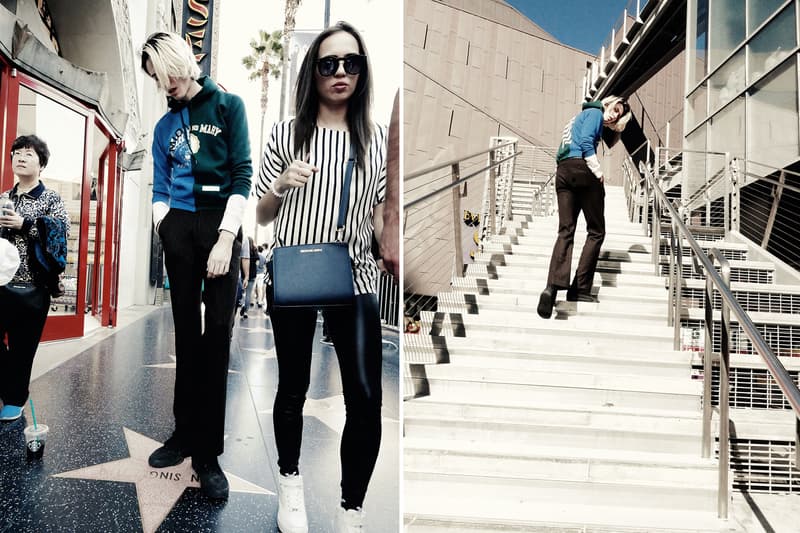 8 of 8
It's been almost six months since Shane Gonzalez first hinted that a collaboration between MIDNIGHT STUDIOS and Virgil Abloh's OFF-WHITE label was in the works. Now the two have officially unveiled a few of the forthcoming pieces in this new editorial titled "GLITTER" shot by the young designer himself. From what we can tell at first glance, a distinct asymmetrical design, first seen in Gonzales's latest range, has been applied to a series of T-shirts and hoodies bearing co-branding and collegiate motifs, while additional pieces are expected to be revealed as we draw closer to the release date. Shot in and around Los Angeles, namely Hollywood Boulevard, check out the photo set above and stay tuned for more updates on our site.