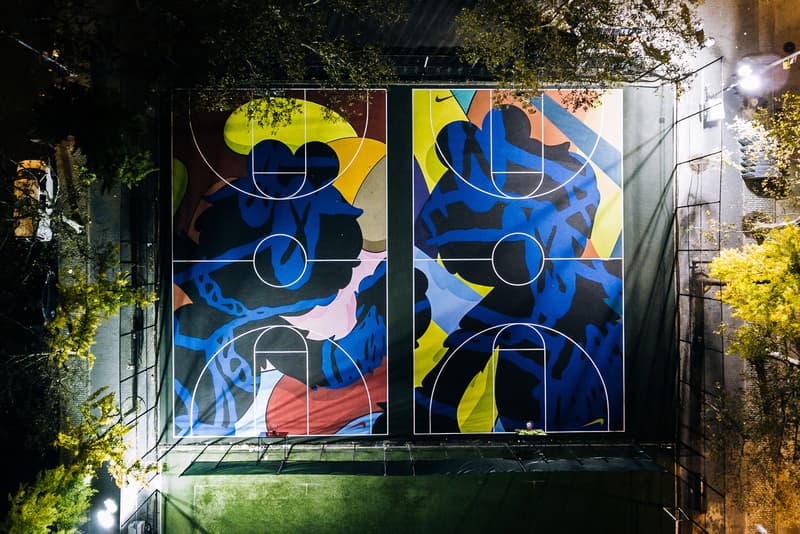 1 of 5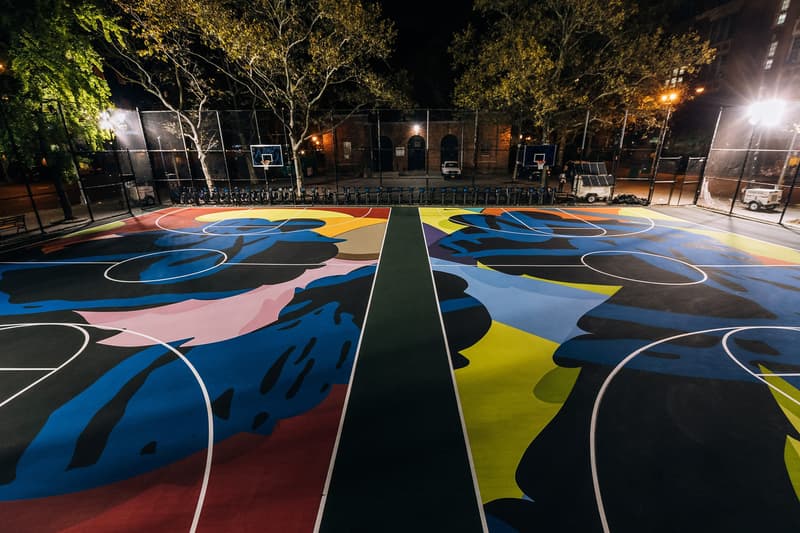 2 of 5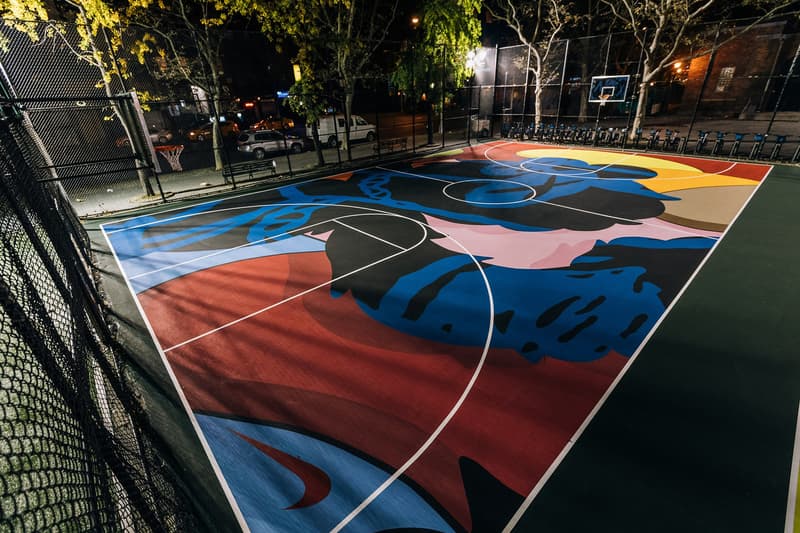 3 of 5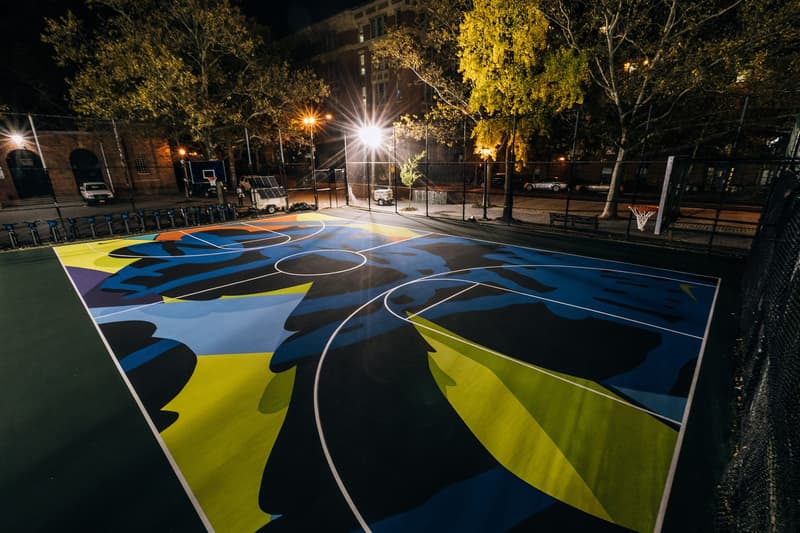 4 of 5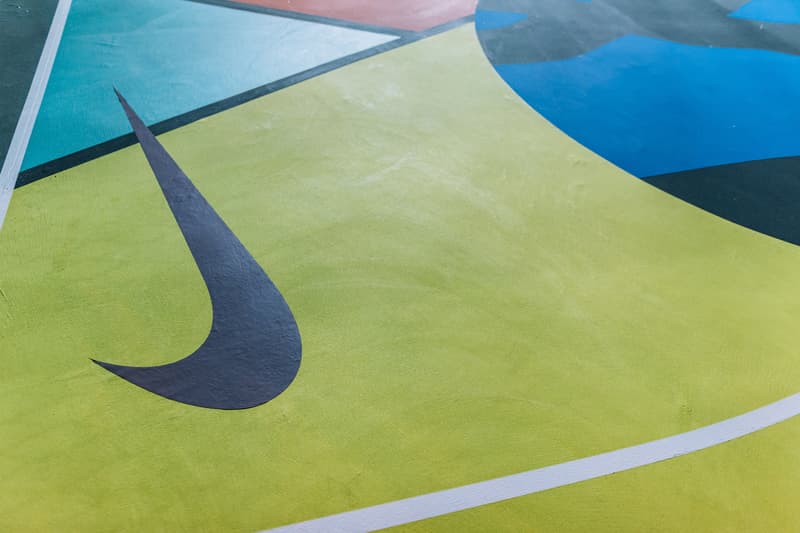 5 of 5
Nike Enlists KAWS to Redesign New York City's Stanton Street Courts
The artist explains the latest campaign dubbed "New York Made."
---
Nike recently ushered in a new campaign with KAWS called New York Made. Working alongside the official New York City Parks and Recreation Department, the Swoosh's new collaborative project sees the Stanton Street Basketball Courts in the Lower East Side completely embellished with the famed Brooklyn artist's signature "XX" motif as well as a pair of Elmo-inspired silhouettes. His striking design covers a whopping 116 by 80 feet for both courts and is slated for an unveiling this November 10.
All in all, KAWS—who has a longstanding relationship with the athletic brand—wanted to simply bring functional, contemporary art to a community that he once called home and for all to enjoy. HYPEBEAST recently sat down with the artist to discuss his key motivations for designing the Stanton Street Basketball courts. Take a look at the interview below and let us know your thoughts.
Why the Stanton Street Courts in particular?
You know, that decision wasn't mine to make. I was approached by Nike to design a court for the New York City Parks department and when I found out the location it definitely piqued my interest. It's a space that I'm pretty familiar with and I pass on a regular basis.
Do you play sports, are you a fan of sports? How did this collaboration come about?
I don't play basketball, but I saw a good opportunity and figured the location is great. Working with Nike again after 10 years … it just seemed like the right time to do something.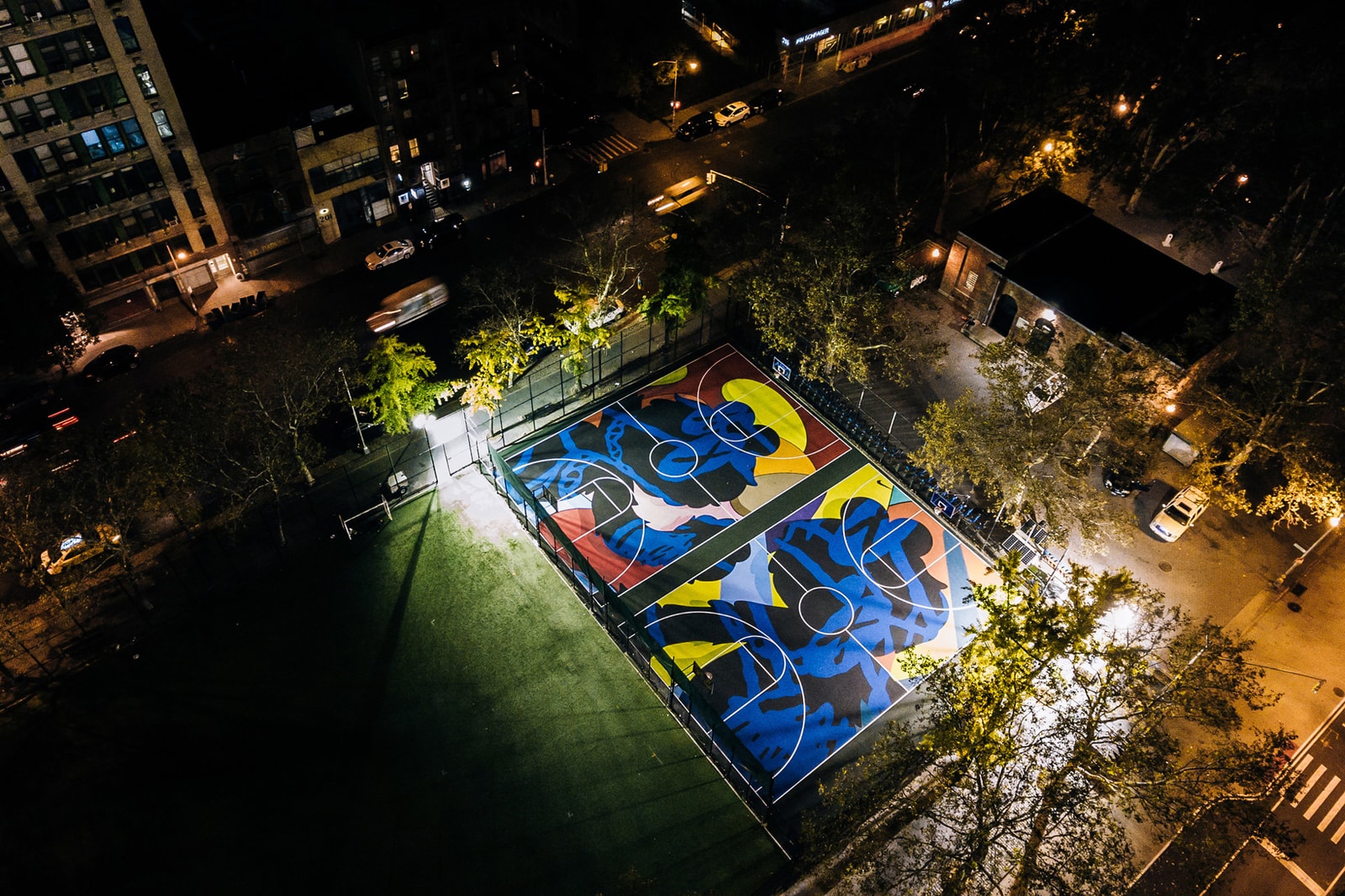 What were some of the inspirations that you drew upon for the surface of the courts?
The design for the courts is consistent with the work that I'm doing now. Whenever I get into a project, the work that comes out definitely ties in with the paintings that are in my studio. I wanted to make a court that held its own graphically, but also very functional for the players so there are no distractions when playing ball. Also, working with the material given … working within the confines that has been given.
Is it difficult to work on a large space like this?
No, not at all. I like to keep it moving. I like new challenges. The show I just opened in Texas at the Fort Worth Modern featured a wall painting that was fifteen by seventy feet. It's not much of a different approach from doing a wall to designing a court. Except, with this, there was a special paint that had to be used.
Do you have a particular attachment to the Lower East Side? Do you have history there?
My first move from Jersey City to Manhattan was at Stanton and Clinton at the LES. I also lived in Delancey for a few years. I'm very familiar with that neighborhood. I spent most of my life skating downtown Manhattan, anywhere from east to west.