Frank Ocean Talks Being in Love, Envy of Anonymity, Past Regrets and Record Sales
Read highlights from his 'The New York Times' interview.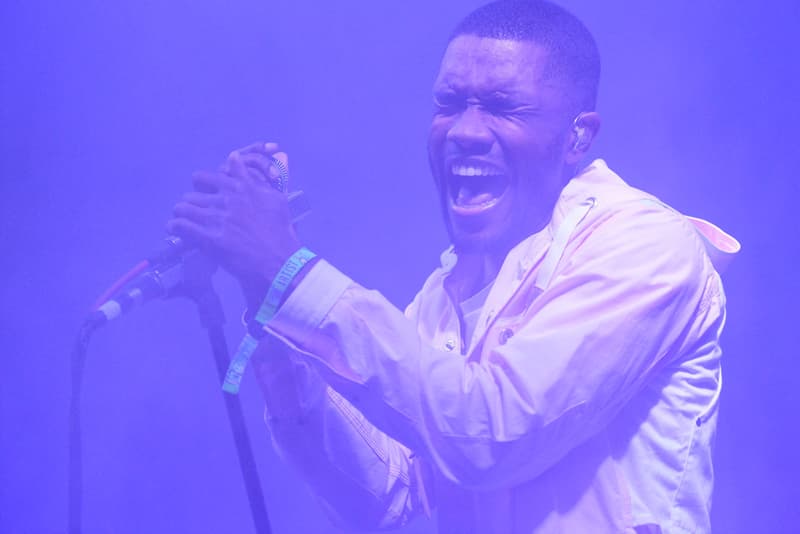 For the past several years, Frank Ocean has been known for his extreme elusiveness. Today, however, The New York Times has releasd an in-depth interview with the Blonde mastermind to give fans a more thorough insight into the artist's mind. Titled "Frank Ocean Is Finally Free, Mystery Intact," the singer-songwriter addresses a variety of topics including being in love, his envy of anonymity, past drawbacks and regrets, and whether he keeps track of his record sales. Check out a few highlights below and read the full interview here.
On drawbacks and regrets

Certain moments were drawbacks for sure. Now I look at things differently, but at the time, yeah. Audiences in excess of five million people [on national TV]. I was always reluctant to do those things except in cases where they had this nostalgic significance to me. Like performing at the V.M.A.s, being tapped to perform at the Grammys — me saying yes to those things had a lot to do with how those things made me feel before I was actually in the business. And just wanting to be rubbing shoulders with those people and being seen at those places. I still was reluctant and sort of skeptical of those things because I questioned whether or not I was prepared.

On the notion of anonymity

Sometimes I'm fascinated with how famous my work could be while I'm not so famous. Super-envious of the fact that Daft Punk can wear robot helmets and be one of the most famous bands in the world, while also understanding that will never be my situation. It's too late. It's hard to articulate how I think about myself as a public figure. I've gotten used to being Frank Ocean. A lot of people stopped me on the street when I hadn't put music out in a while, literally would yell out of an Uber, "Frank, where the album?"

On whether or not he's been in love since 2012

Not the lasting kind.

On record sales

I know exactly what the numbers are. I need to know. I need to know how many records I've sold, how many album equivalents from streaming, which territories are playing my music more than others, because it helps me in conversations about where we're gonna be playing shows, or where I might open a retail location, like a pop-up store or something.
Join Our Discussions on Discord
The HYPEBEAST Discord Server is a community where conversations on cultural topics can be taken further.