Xiaomi's Mi Mix Is the Current Cream of the Edgeless Smartphone Crop
Philippe Starck designs the Chinese giant's latest wares.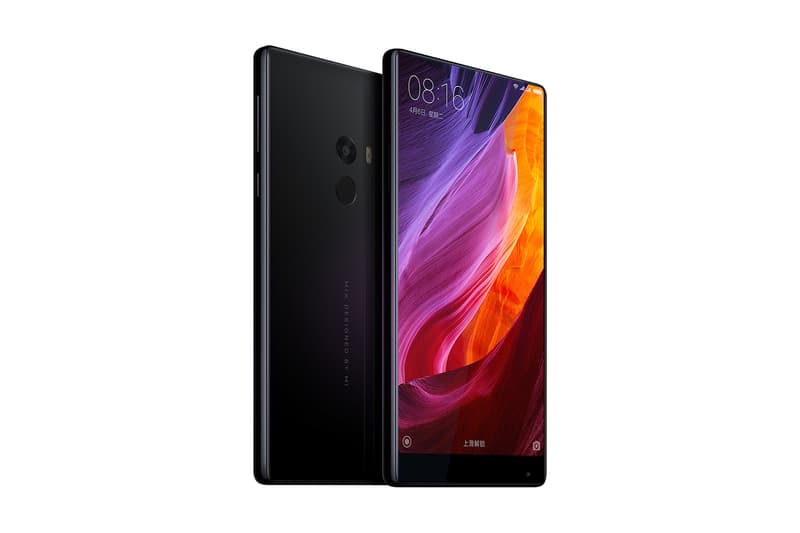 Thanks to its combination of affordability, clean designs and powerful specs, Xiaomi has quickly gained a foothold in the world of smartphones, becoming the world's fourth-largest smartphone maker in just over six years' time. A perfect example of the Chinese company's offerings is its upcoming Mi Mix.
Unveiled in Beijing today, the sleek, edgeless Mi Mix is one of the most beautiful smartphones to date thanks to input from none other than renowned and inventive French designer Philippe Starck. Measuring 6.4 inches and bezel-free on three sides, the Mi Mix boasts an unparalleled 91.3% screen-to-body ratio thanks to its use of a space-saving piezoelectric ceramic driver and an ultrasonic proximity sensor in place of the prototypical physical earpiece speaker and sensors that most smartphones employ. That stat is all the more impressive considering the iPhone 7 Plus manages a screen-to-body radio of just 67.7% while the Google Pixel XL does a bit better at 71.2%. Those space-saving features also extend to the 5MP front-facing camera, which appears at the bottom of the device and takes up half the space typically required for a forward-facing camera.
The Mi Mix doesn't skimp on tech specs either. With a 2040×1080 pixel display that's about 23% larger than the iPhone 7 Plus's, the Xiaomi offering also features a 2.35GHz Qualcomm Snapdragon 821 processor, a 4,400mAh battery with Quick Charge 3.0, a 16MP rear-facing camera, and either 4GB of RAM with 128GB of storage or 6MB RAM with 256GB — the latter of which also includes 18k gold accents. And yes: unlike the iPhone 7, the Mi Mix includes a headphone jack.
Xiaomi's "future of all phones" launches in China on November 4 with prices starting at around $516 USD for the standard version while the 18k gold edition will go for about $590 USD.