Thrift Guide: The Intricate Art of the Vintage Find
Tips and tricks to help you navigate through vintage markets.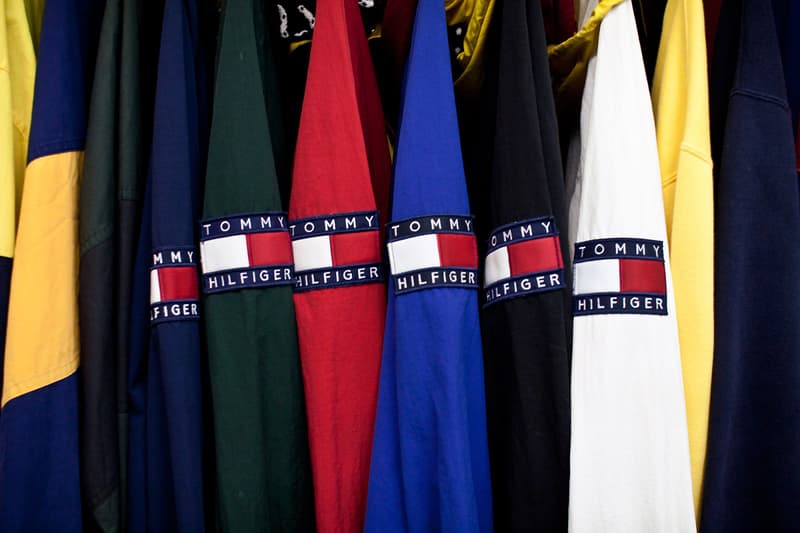 Considered by some as fashion's dirty little secret, vintage shopping to those who appreciate its charm and its artistic virtue look far beyond it simply being a style of dress and more so like an entity, industry, lifestyle, and a sport all its own. Often misconstrued as a means to obtain one-off pieces at basement bargain deals — which can still happen depending where you go — vintage markets nowadays are widely considered keepers of the flame, so to speak. Purveyors of the antiquated, thrifted and the pre-loved, such outlets on the higher end of the sartorial spectrum also practice the preservation of history.
While not all agree on its merits stylistically, you would be hard pressed to find an industry insider willing to refute its present-day relevance. Even looking upwards on the fashion totem pole, high-end designers often seek out vintage sourcing experts for directional guidance. Often is the case a designer buys or borrows an exclusive item based on print, pattern and/or cut to serve as artistic inspiration for future collections. The allure vintage fashion holds over some can be more of a sentimental motive than one of style. Whether the thrill of the hunt, the exclusivity factor, its intricate age-old craftsmanship or its overreaching statement against the artificiality of modern consumerism, vintage style sits atop its own peak of popularity with more and more succumbing to its influence.
Although no hard and fast rules exist when out and about perusing vintage shops, we have put together a guide with tips and tricks that can help make your experience a worthwhile one.
Know the Difference: Vintage vs. Thrift

This step comes into play for those genuinely interested in preserving a piece of history. Vintage clothing for the most part signifies items created 25 years or earlier, though, this very subject is open for debate. Thrift on the other hand is used/pre-worn items up for resale. If any clarification is needed, don't be put off by asking for help. Unlike approaching a disengaged clerk for sizing and color availability in a big-box retailer, proprietors of vintage boutiques normally work the front lines themselves and can more often than not tell you the full historics of each piece; where they bought it, how long they have had it and how it was cared for.
Patience Is Key

Items in such establishments are not mass-produced by any means, at least not in this era or where you happen to be looking. With that said, the chances of scoping out a duplicate in the exact same style, colorway and size within the city, or country for that matter are next to nil. If you need to mull the purchase over, take it with you. Be prepared to set aside an afternoon dedicated to squeezing in and out of narrow aisles, rubbing shoulders and bumping elbows while combing through racks and racks of items all in search of that one-off signature piece worthy of assembling an entire ensemble around. Uncovering that mandarin collared, double-breasted Issey Miyake jacket no one else proved clever enough to find is all the gratification needed.
Timing Is Essential: Go Weekdays

Like most shops, vintage set ups too get hit with hungry shoppers come the weekend. To avoid overcrowding and stocking hassles, owners tend to restock during the week when fewer shoppers are out and about — the ideal cherry-picking period for savvy shoppers. If at all possible, carve out time during the week, ideally in the early AM, to enjoy a little elbow room and of course a better pick of the litter. Keep in mind during peak periods, being the weekend, shops tend to push newer merch, sale items and/or statement worthy wears in the window display and front of house to stimulate visual appeal — drawing curious shoppers in. If these specific pieces are on the agenda, here is where you'll likely post up amongst the many others — leaving quite a sizable gap towards the back. Without a particular item on your hit list, the rear wall is a great place to start as you are less likely to contend with others, giving you more time to hunt.
Establish a Rapport

Introduce yourself to the owners and get to know the personality behind the practice. While this speaks nothing of the garments themselves, their knowledge of care procedures, history of merchandise and its origins, coupled with their enthusiasm of the industry speaks much in the way of the shop's reputation. Buy from them, interact with them and refer them to friends — the rewards can prove enormous. Owners of such shops may even honor your patronage by pre-selecting products they know you like for a private browsing selection upon your next visit.
Look for the Details

One of the most challenging aspects when out on the hunt is restraint. If at all possible, fight the overwhelming urge to buy an item solely based on its appearance. You would do well for yourself to explore further by examining its overall condition. Scrutinize if you must as this could mean the difference between a one-in-a-million purchase or a costly reconditioning project. Hold it up to the light, check for fraying of the inner seams, makes sure inner tags are intact to warn of care procedures, look for holes, stains etc. Leverage what you can to score a better deal for yourself.
Stay Liquid

Many shops don't accept debit or credit, although this has vastly improved over the last few years. Strap yourself with cash and avoid having to put down that designer vest while you track down the nearest machine. With that said, it would be an utter shame to miss out on a select item you spent that last hour rummaging for without a means to finalize the deal. In large-scale retailers where numerous pieces of each item can often be found, it's relatively easy to place items on hold for a set amount of time — not always the case in vintage shops due in part to its rarity. Considered a sport to the avid collector, vintage vultures are at every turn and will scoop up what's not locked down.
Be Wary of Knock-Offs

While not all are feigned by the authenticity of a brand name, it should however, concern all when premium prices are involved. At times deceptively difficult, there are general guidelines one can follow when trying to decipher bootlegs. Feel the fabric. A designer vintage piece will always be crafted from high quality textiles. With that said, if it feels skimpy in your hands, chances are it is. Hunt for the inner tags that break down care procedures and material make up — some knock offs don't quite reach this step. Know the label/trademark/logo of the brand in question and know it well. Have your smartphone handy to bring up the image when needed to compare.
A great way to break free from the stresses brought on from trend forecasting — not to mention keeping on top with what's hot in the streets — vintage shopping provides a distinct avenue in which to express oneself stylistically. So much more than just eclectic artistry and marked craftsmanship, it's a deep-rooted appreciation for its complexity, its lineage and the plausibility of each piece being the very last of its kind anywhere that adds to its overall value and mystique. With so many more eyes set to heritage styling, hopefully the tips here will help ensure you get your hands on those hidden gems before someone else does.