Kanye West's Originality Questioned: Rapper Cassper Nyovest Says He Had a Floating Stage Last Year
Yeezy wasn't the first.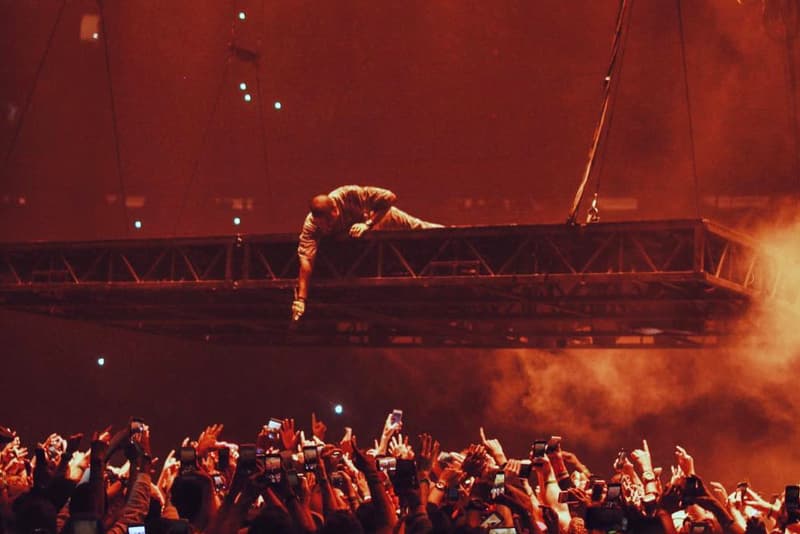 In his recent Pablo Tour performance in Edmonton, Kanye West took a moment to passionately call out all the imitators "stealing" his floating stage concept. The Chicago rapper exclaimed, "This the original, accept no imitations! You with the rap God right now. N****s be copying our shit bro. Stealin' our shit, stealin' our stages. Copying our shit one-to-one." Some felt this was a direct shot at Drake, who had used a similar design with his overhanging lights for the Summer Sixteen tour.
However, in a timely turn of events, South African rapper Cassper Nyovest claims in an Instagram photo that "This is what we did last year," referring to an Orlando Stadium performance in Johannesburg. It was merely a reaction by Nyovest, who suddenly found his name being thrown around as one of the artists who copied West's idea. To which he also responded, "Woke up to my name on American blogs about how I possibly stole kanye's stage. We did this a year ago already. lol. Ya Neh." The proof is in the pudding here as we see below from his Instagram images. But then his set up also has the text, "If you're reading this I made it," which is also similar to Drake's If You're Reading This It's Too Late cover. Looks like there's a lot of biting/borrowing of ideas being thrown around here.
Woke up to my name on American blogs about how I possibly stole kanye's stage. We did this a year ago already. lol. Ya Neh. pic.twitter.com/OEJcgrkVNo

— FillUpOrlandoStadium (@CassperNyovest) October 17, 2016
Source
Photographer

Ravie B