Architecture Firm NBBJ and Musician Flea Team Up for Renovation of Los Angeles Playground
The project was built in Watts neighborhood's Nickerson Gardens.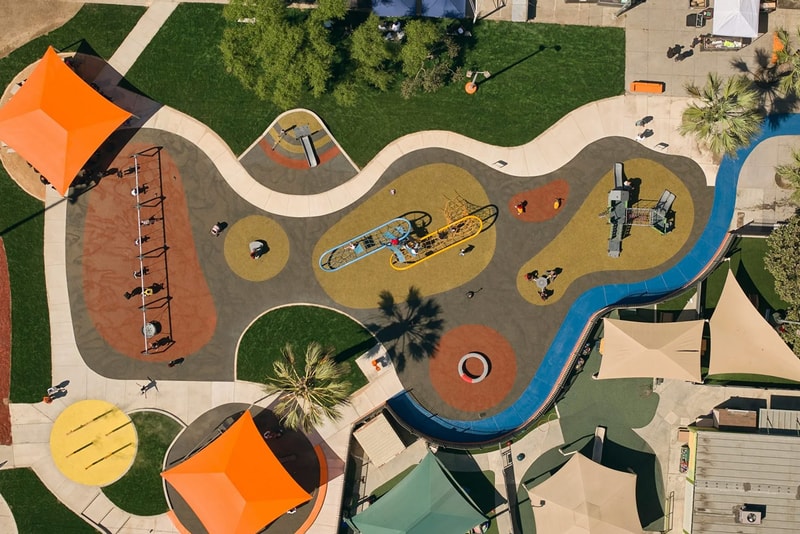 1 of 4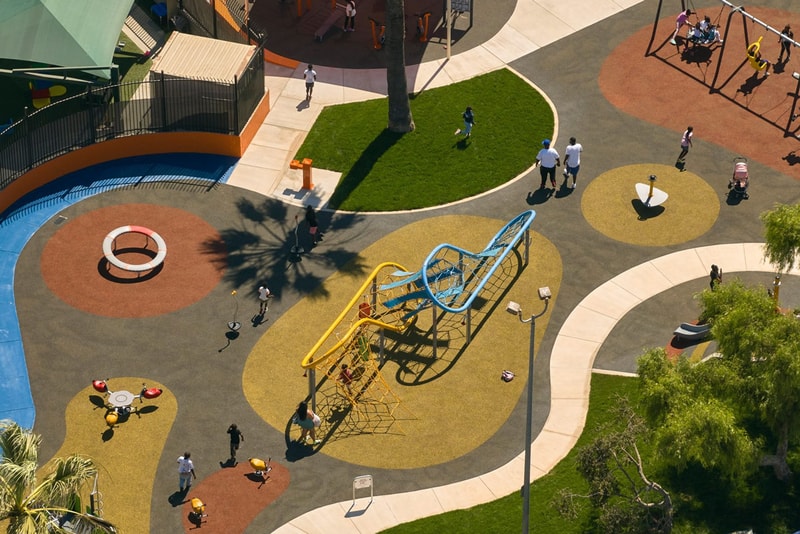 2 of 4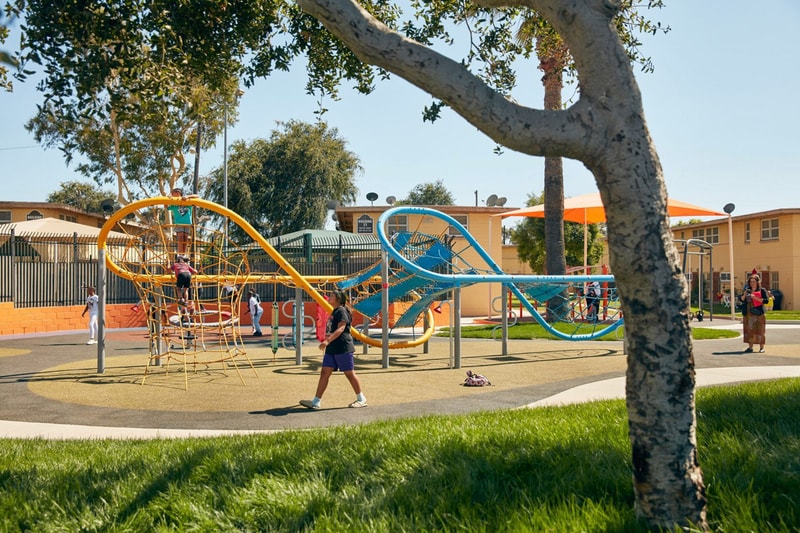 3 of 4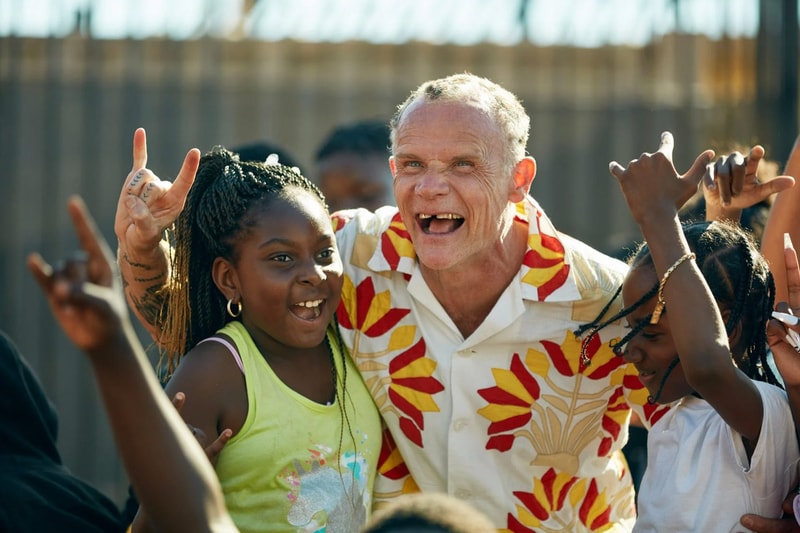 4 of 4
Architecture and design firm NBBJ has unveiled its completed renovation of the Nickerson Gardens Playground, located in Los Angeles' Watts neighborhood. The project was carried out not only by NBBJ but also with help from the Housing Authority of the City of Los Angeles (HACLA) and Red Hot Chili Peppers bassist Flea, who helped drive fundraising efforts.
Nickerson Gardens is the largest public housing project west of the Mississippi, according to HACLA. The renovation was geared toward creating a playground that would serve the local community, covering 17,656 square feet (1,640 square meters) of space.
NBBJ's experience design arm, ESI Design, worked on the play aspect of Nickerson Garden, tapping equipment company Kompan for slides, swings and a carousel. The ground surrounding the equipment was covered with recycled material and then painted orange and yellow.
To address Los Angeles' unruly summer temperature, NBBJ included shaded areas, along with misting pools to help beat the heat.
"We're grateful to support the Watts community with the design of a playground that can bring joy, fun, and entertainment to families throughout the year," NBBJ managing partner Robert Mankin said. "We're honored to be among the many organizations that came together to provide much-deserved recreational space for this historically underserved community."
In other design news, Crosby Studios gave Avgvst Jewelry's Berlin store an industrial upgrade.