Crosby Studios Gives Avgvst Jewelry's Berlin Store an Industrial Upgrade
Evocative of a ghost kitchen.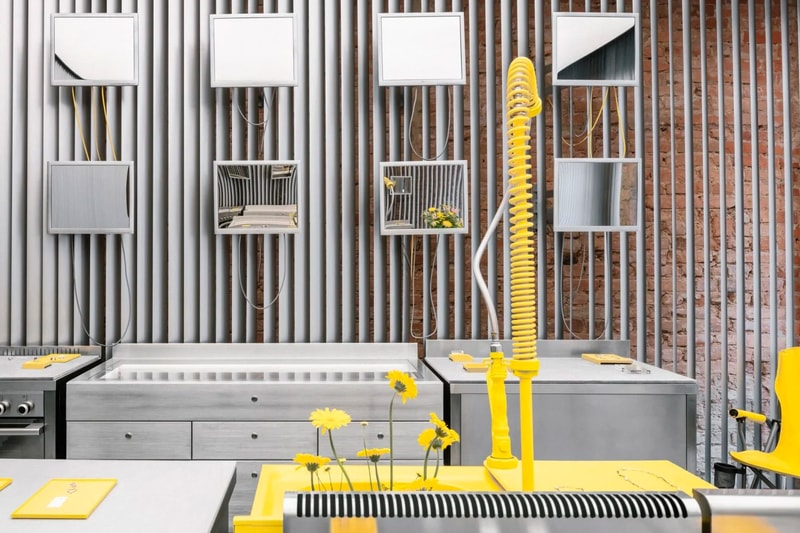 1 of 7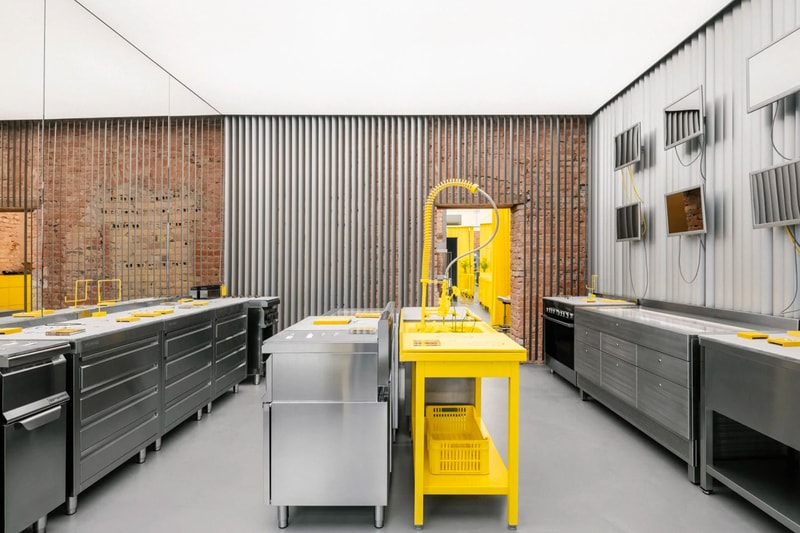 2 of 7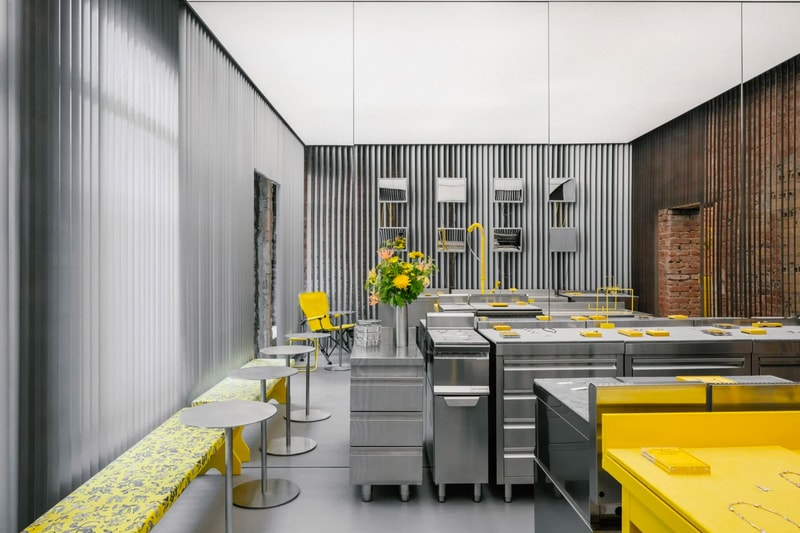 3 of 7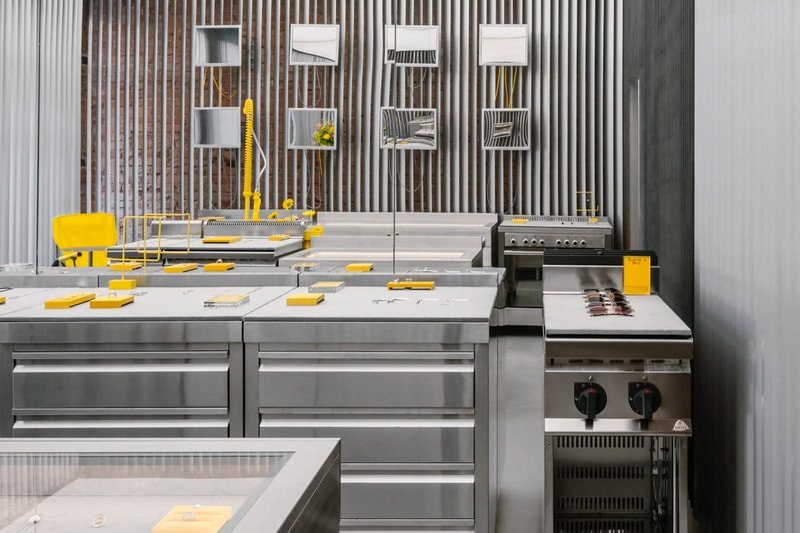 4 of 7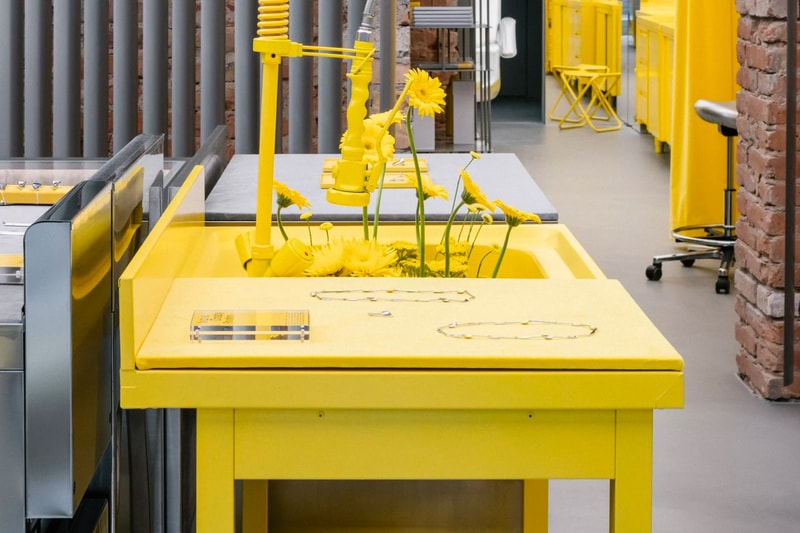 5 of 7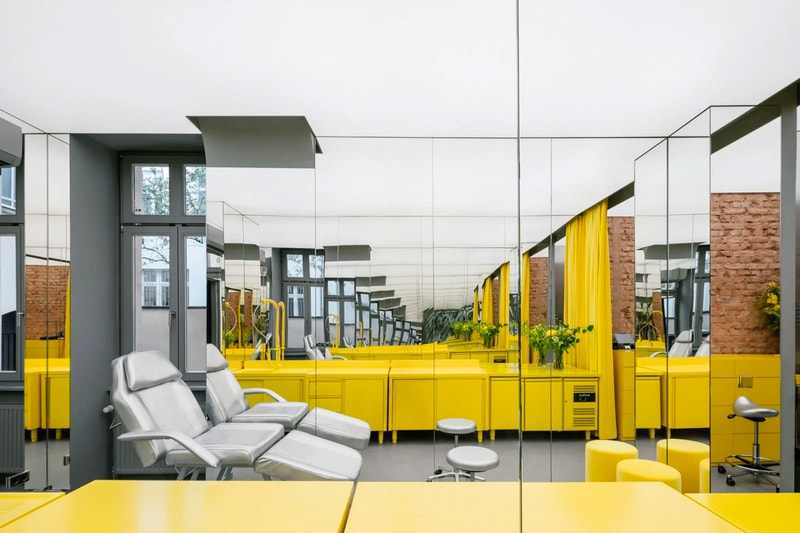 6 of 7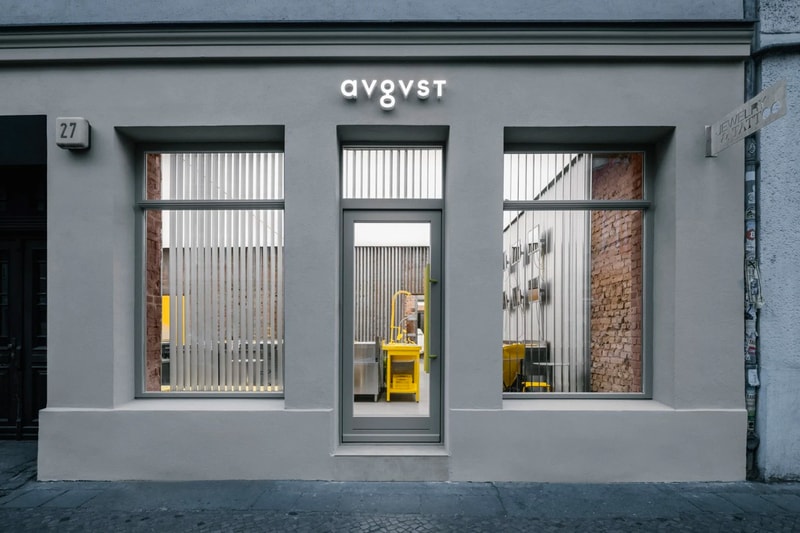 7 of 7
After delivering a tasteful earring release earlier this summer, Crosby Studios and Avgvst Jewelry are continuing their kitchen-inspired collab. The creative studio reimagined the jewelry brand's Berlin store as a ghost kitchen, seeing the inclusion of repurposed furniture and stainless steel kitchen equipment.
While Avgvst's external look resembles a typical European jewelry store, upon entry, the interior proves to be a completely different world. Jewelry is displayed on a slew of steel pieces typically designated for food preparation, and office blinds are juxtaposed against exposed brick walls. Dominated by Avgvst's signature yellow, the store embodies a lively color scheme – which primarily leans into yellow detailing – softening the appearance of the otherwise industrial-feeling steel kitchenware. Standout features include the statement kitchen sink at the store's entryway, a rinsing tap with a coiled arm and the foldable camping tables, chairs and stools on display as permanent furniture.
While Avgvst's new look may resemble a jewelry store-turned-industrial kitchen, it's actually more than this. The space also boasts a tattoo parlor in the back of the store, which serves as a pop-up space for emerging tattoo artists whose creative pursuits align with Avgvst's vision. Artists will offer their own custom designs, as well as designs inspired by the brand's playful jewelry collections. The posterior of the store is also home to a garden, which will host communal events including yoga classes, meditation sessions and pop-up dinners.
Elsewhere in the design space, this tiny house was built without any screws, nails or tools.