This Tiny House is Built Without Screws or Nails
And can be assembled by just two people.
1 of 4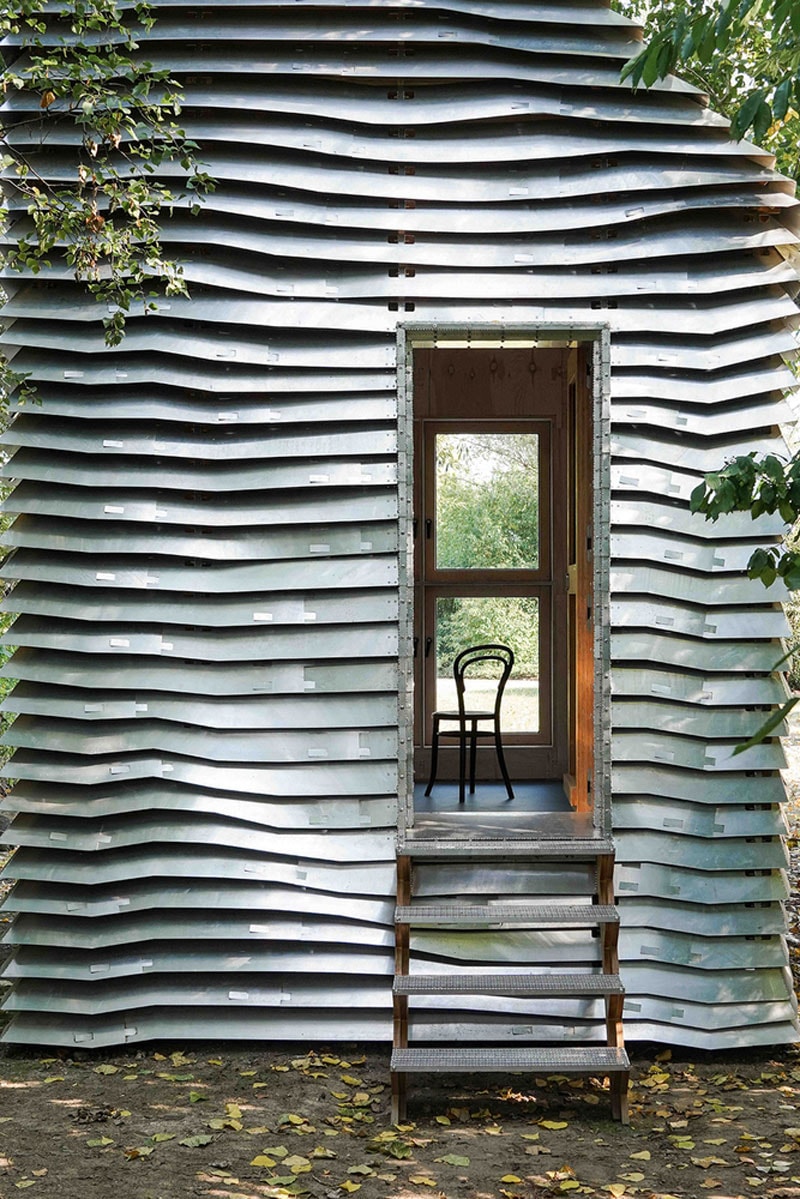 2 of 4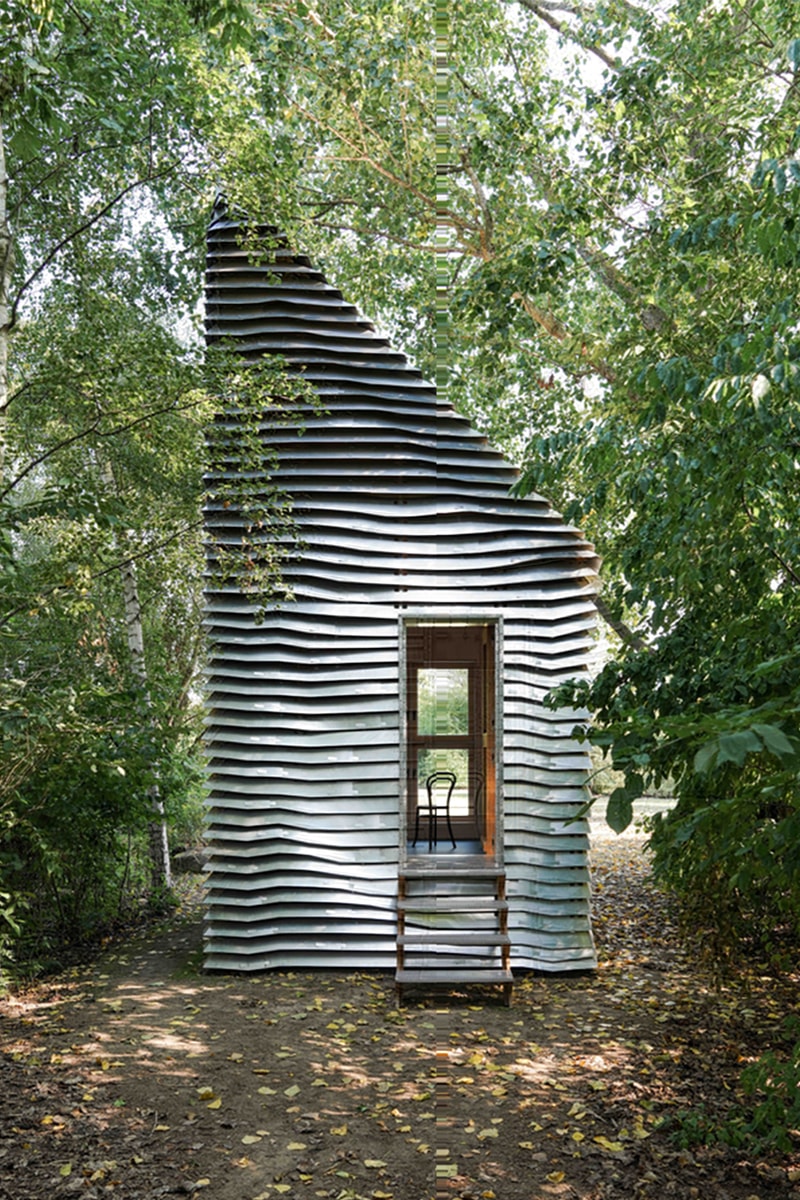 3 of 4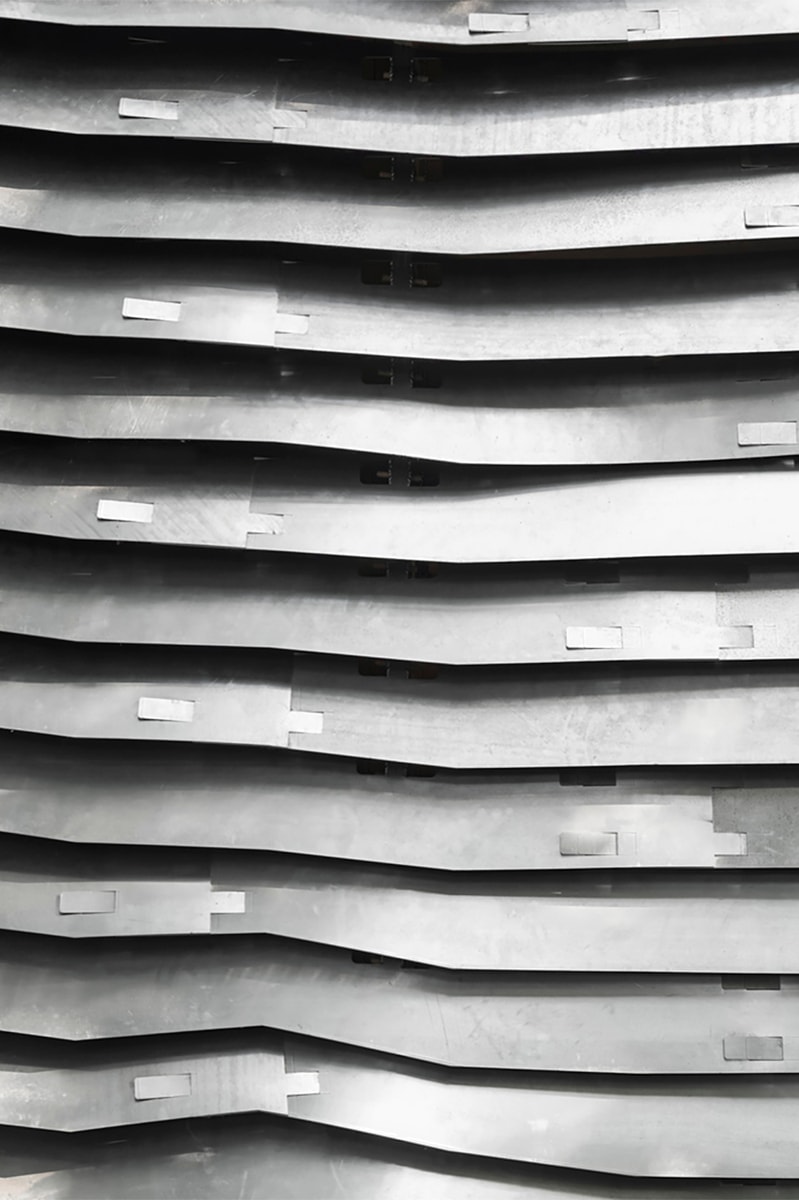 4 of 4
This tiny house in northern Germany has been assembled without any tools or screws. The "Digital House" prototype building has been developed by Julian Krüger and Benjamin Kemper as a sustainable and cost-effective approach to construction, and – according to the architects – can be assembled by just two people.
Layers of aluminum shingles slot into laser-cut sections on the exterior, creating a rippling effect across the facade. The humble interior is clad in pinewood panels and insulated with wood fiber, with light flooding through four windows.
Because of the materials chosen, and the fact that it remains in place without screws, nails, or glue, the structure, can be taken down and reused in another location. To ensure its sturdiness though, it rests on six ground screws – avoiding the need for concrete or groundwork.
In addition to the building itself, Krüger and Kemper have developed a system that would see app users able to personalize the building to their own preferences – from its floor plan and roof shape, to its facade and openings. They see the concept being equally useful in woodland surroundings, as demonstrated in its first iteration, and in densely populated urban areas, where space is scarce. "The project highlights how digital planning, efficient production, and the optimized use of renewable and recycled materials can contribute to sustainable building.
For more design, check out the new gardens at Nobu Palo Alto.