Five of the Best Manual Transmission Cars Announced This Summer
Representing an act of defiance from their respective makers in the face of trending automatic and electric vehicle releases.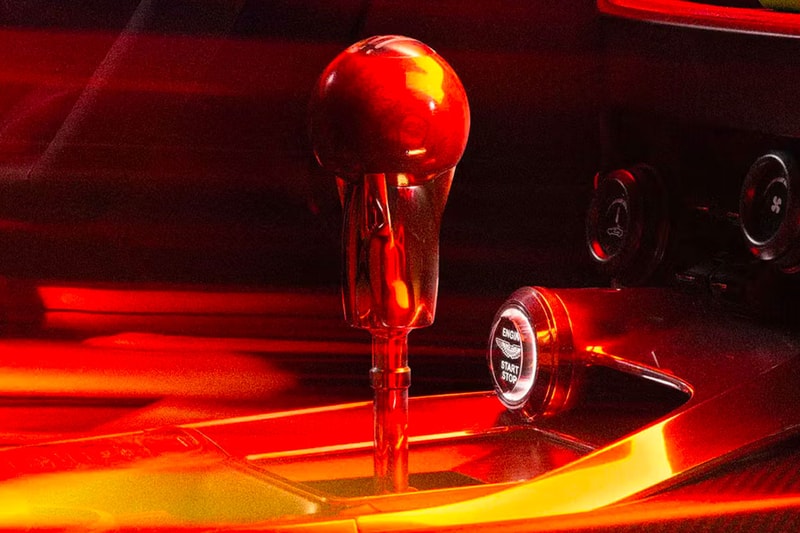 It's no secret that manual transmissions are moving closer to their demise, as automakers look to optimize cost and efficiency. A prime example of this can be seen in BMW's departure from both manual transmission and dual-clutch transmissions for its M offerings.
However, the stick isn't gone yet and might just be seeing a slight resurgence thanks to a particular group of drivers — namely, millennials and Gen Z, according to recent reports. Other factors that have kept them around include performance automotive makers' commitment to their racing lineage and maintenance of their consumer offerings for enthusiasts.
While all of the vehicles on this list below are limited, they paint a picture of defiance against a backdrop of what feels like a looming dystopic future of fully electrified driverless and otherwise soulless automobiles — positioning these manual drive vehicles to become "future classics."
Arguably one of the best recent Supra's yet, the Toyota GR Supra 45th Anniversary Edition channels design elements of its iconic predecessor. Notable aspects include the "Mikan Blast" orange paint and a typography-style vinyl wrap, both nods to 90s tuner culture. This is all tied together with a gloss black raised rear spoiler and 19-inch matte black wheels.
On the performance front, the 45th Anniversary Edition boasts a 382-hp engine producing 368 lb-ft of torque, bound to give any driver a rush as they shift through the vehicle's six-speed manual transmission.
Limited to only 900 units, the top-of-the-line example of the Toyota GR Supra 45th Anniversary Edition will cost roughly $55,600 USD.
The most notable design elements of the H850 include bold racing stripes and carbon fiber at the front splitter, side skirts, and rear spoiler — in addition to forged aluminum alloy wheels, embroidered headrests and Hennessey badging.
As for performance elements, the vehicle boasts a high-performance supercharger featuring a nearly 70% power increase from the base seventh-gen S650 it was built on. Overall it boasts 850 hp and 650 lb-ft of torque.
While price and availability details are still pending, orders for this beast are currently available upon request.
Like the H850 above, this exciting manual transmission example is brought to life via a restomod company, one that's new on the scene and using its Lamborghini Diablo "Eccentrica" to make a name for itself.
Design elements of the Eccentrica include inspirations from the Diablo GT, GTR, and SV in terms of its silhouette. It has also received a variety of modern updates, although very subtly, to provide a "retro-futuristic" look. These include carbon fiber accents, polished metal buttons, blue leather, analog displays and an open-gate manual gearbox.
The stylish rendition of the Diablo is brought to life on the road via a modified 5.7L V12 engine that boasts 542 hp and 443 lb-ft of torque. Other performance upgrades include a Brembo braking system, Capristo exhaust, and Pirelli P Zero Trofeo R tires.
While it's not the fastest on this list, it is one of the most difficult to acquire, limited to only 19 examples available via inquiry and priced at $1.3 million USD — excluding the cost of the donor car.
When taking a look at the Aston Martin Valour, it is clear that design inspirations have been drawn from the RHAM/1 'Muncher' Le Mans racer, a highly modified DBS V8 racer of the late '70s. The vehicle also presents itself with a "future classic" aura, drawing parallels with the iconic Aston Martin Victor.
Notable design elements include bold, rounded LED headlights, a revamped grille and a pronounced rear splitter. Inside the cabin, the racing heritage of the vehicle comes to life, with a polished wood manual gearbox lever positioned as the centerpiece.
Performance-wise, the Valour packs a powerful punch with a 5.2L twin-turbo V12 engine, producing 714 hp and 555 lb-ft of torque. All this power is complemented by modern performance tech like selective driving modes, tailor-made suspension, adaptive damping, new spring sets, anti-roll bars and multiple wheel configurations.
While the exact pricing of a new Valour is largely dependent on client-selected specifications, Aston Martin shared that the vehicle will start at $1.5 million USD and is limited to 110 total units — a tribute to the brand's 110-year legacy.
This celebratory model marks the 60th anniversary of Porsche's iconic 911 and brings with it a host of interesting design elements and performance features.
Most notably, those interested in adding a touch of nostalgia to their spec can option the 911 S/T with the "Heritage Design Package," which reflects the racing spirit of early 911's from the late '60s to early '70s. This option comes with an understated paint job in the exclusive Shore Blue Metallic, exclusive edition badging, a "63" side decal and the historic Porsche coat of arms from 1963 proudly displayed on the bonnet.
The S/T isn't all looks though and has a racing heritage backed up by a blend of performance aspects from the 911 GT3 and the 911 GT3 RS, namely a 4.0L boxer engine producing 518 hp and 346 lb-ft of torque. Porsche's 911 S/T is already setting records too, as it represents the lightest 911 within its generation thanks to the use of carbon fiber reinforced plastic.
As for price and availability, the 2024 Porsche 911 S/T 60-year anniversary edition is limited to 1,963 units, yet another nod to the 911's inception year and is expected to start at $350,000 USD.
With automatic and DCTs making up the majority of offerings from current automotive makers, it's refreshing to see a few still focused on placing the experience of the driver at the core and honoring the racing heritage that so many of them were built on.
Should you be so fortunate to acquire one of the limited edition vehicles on this list, we hope that you'll drive it until the wheels fall off, enjoying each and every shift along the way. But whether you're in an MT, AT, or DCT, it doesn't matter, as long as you haven't handed over the wheel to an AI system, you're still a driver in our book.
Appreciate your time in the seat, behind the wheel and on the pedal — drive safe.
Elsewhere in automotive, RUF reveals the CTR3 Evo: its most powerful supercar yet.