Mercedes-Benz Shows Off Next-Gen AMG GT Coupe
Revealed at this year's Pebble Beach Automotive Week.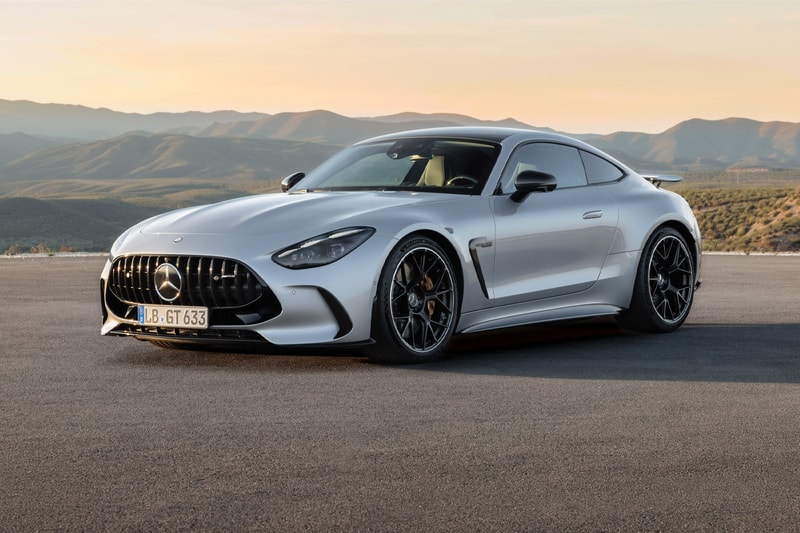 At Pebble Beach Automotive Week, Mercedes-Benz unveiled the second generation of its AMG GT to the world. The sleek new vehicle follows up previous iterations such as the two-door GT and the GT 4-Door Coupe.
For the new Mercedes-AMG GT Coupe, the automaker retained the sporty feel of the line while updating it with a 2+2 seat configuration. It also packs updated technology, safety features and overall, a close-the-ground, stylish design. The standard headlights have been replaced with Mercedes' digital headlight technology.
The company shared that the car will come in two model options: GT 63 Coupe with 577 hp and the GT 55 Coupe with 469 hp. As for updates to the engine, both have been equipped with new oil pans and intercoolers. When the speed of the GT Coupe exceeds 50 mph, the spoiler will assume five different angles to reduce drag and improve handling. A new ride control suspension, meanwhile, will offer standard rear-axle steering.
Pricing for neither vehicle has been released just yet, though previous iterations started at upwards of $100,000 USD. More details are expected to be revealed in the coming months.
In other automotive news, take a detailed look at the new Lamborghini Lanzador concept.