Dr. Dre and Jimmy Iovine Team With Atlanta Public Schools for New Program
Announcing the lovine and Young Center at Frederick Douglass High School.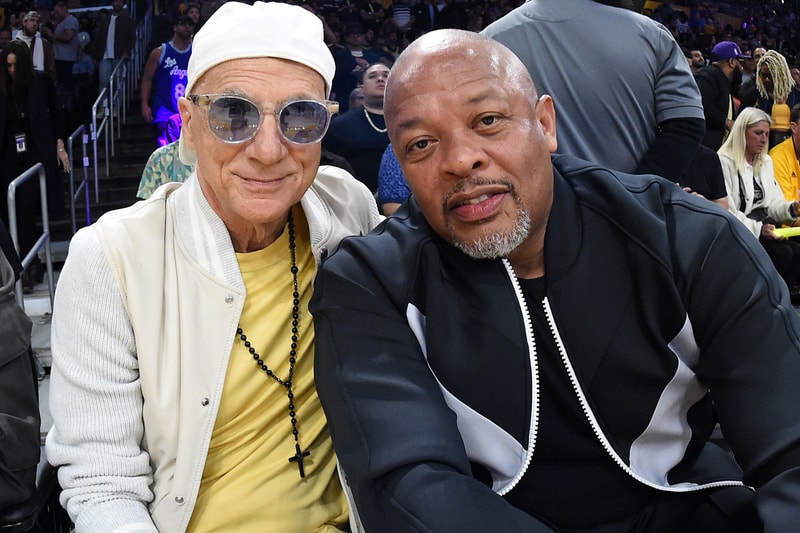 Dr. Dre and Jimmy Iovine are expanding their youth learning programs to Atlanta.
According to Atlanta News First, the pair is teaming up with Atlanta Public Schools to launch the lovine and Young Center at Frederick Douglass High School, which will "combine a rigorous interdisciplinary curriculum with real-world opportunities" beginning next school year. Iovine, who was present during program introduction shared, "Me and Dre think big. We think everybody in the world's going to learn like this well, maybe! We never thought everybody in the world would wear our headphones, but they did."
"We believe we're going to give these kids an advantage, a different type of education. So, you all can sell these kids, go out there and say you want these kids. Because the modern job needs these kids. That's why," Iovine continued. "These kids have superpowers."
"We don't have as much opportunities as other schools have," high school senior Ariel Brumant said. "Jobs and how like people don't look towards us because our careers or the school that we come from or the area that we come from or the things that go on." Caleb Mitchell, a sophomore, added, "I think it will help bring out [the] potential of students and help them engage more… I think this will provide more opportunities for us."
The announcement arrives about a year after Dre and Iovine's magnet school in Los Angeles opened its doors. Iovine previously confirmed that it's not a music school, but rather a place for "kids who want to go out and start their own company or go work at a place… like Marvel, or Apple or companies like that."
Elsewhere in music, HAIM has teased a collab with Jai Paul.