Dr. Dre and Jimmy Iovine To Open High School in Los Angeles
Aimed at students who want to "start their own company" or work at companies "like Marvel, or Apple."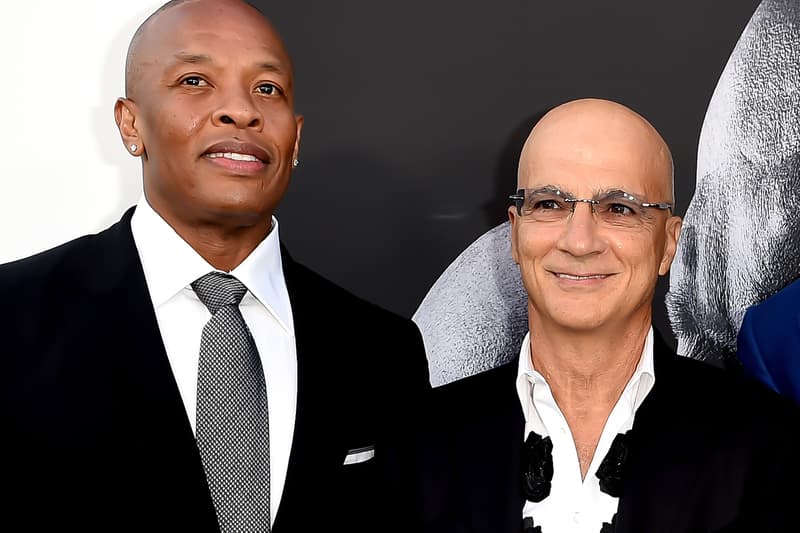 Dr. Dre and Jimmy Iovine are expanding their education initiatives with the announcement of a brand new high school to open in Los Angeles.
The school was recently approved by the L.A. Board of Education and will open in Fall 2022. An exact name is yet to be revealed, but as of writing, it is known as Regional High School No. 1 and will be located at Audubon Middle School in Leimert Park, an area billed as "a longtime Black cultural hub, but in a larger community where many Black and Latino students have struggled with low achievement." More than 80 percent of the students in the school system — which is the second largest in the nation — are Latino and Black, and almost the same number are from low-income families.
Dr. Dre shared in an interview with the Los Angeles Times that he aims to reach to "the inner-city kid, the younger me," and that the school will be "a place that you can go where there's something that you can learn that you're really interested in." Iovine confirmed that Regional High School No. 1 is not a music school, "This is for kids who want to go out and start their own company or go work at a place… like Marvel, or Apple or companies like that."
Regional High School No. 1 will be a "magnet" school, allowing students from the district to apply and will offer transportation to those outside of the local area.
"No kid wants to go to school," Dr. Dre said. "Because it's boring. You keep flipping the same thing over and over and over again, year after year, with the same curriculum, the same teachers." He continued, "This is something new and different that might excite the kids and make them want to go to school."
The announcement of the high school arrives eight years after the two industry titans founded the USC Jimmy Iovine and Andre Young Academy.
Elsewhere in music, Quavo shared that he and Pop Smoke were about to work on a collab album.