Oreo Launches Triple-Stuffed Team USA Cookies Just in Time for the Summer Olympics
The Oreos will also feature popping candy inside and the American flag with the five Olympic rings etched on the cookies.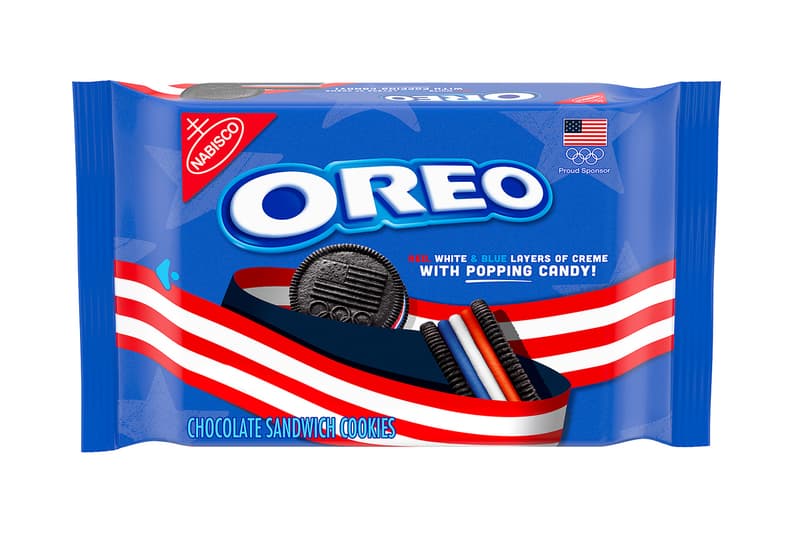 With the Summer Olympics just around the corner, Nabisco is not missing out on an opportunity to release a new Oreo flavor for the occasion.
Honoring Team USA, Oreo is officially launching a triple-stuffed red, white and blue creme filling that features popping candy inside. The cookies have a special design that sees the American flag and the five Olympic rings etched onto the classic chocolate cookies.
This is not the first time Nabisco, Oreo's parent company, has partnered with sporting events. Back in March, Oreo collaborated with the NBA to release limited-edition packages of the NBA Dynast Oreo Cookies that featured "six unique embossments of the greatest dynasties in NBA history."
To this date, it is still uncertain whether or not the Olympic Games will go ahead in Tokyo on July 23. The COVID-19 situation is still a high alert situation in Japan and recently, the U.S. advised its citizens against traveling to the country ahead of the Olympics. Just last week, Japan continued to extend its current COVID state of emergency, but still remain hopeful that the 2021 Tokyo Olympics will go on as planned.
Nabisco is also releasing Team USA Chips Ahoy! which features red, white and blue candy chips. Its Ritz crackers will receive an updated packaging in support of the team. All of Nabisco's Olympic-themed treats including the Oreos are currently available across select stores nationwide.
In other F&B news, Shake Shack is spicing up their menu with new Buffalo sauce items.