United Airlines Is Upgrading Its In-Flight Entertainment with Bluetooth-Equipped 4K Displays
Almost 300,000 Panasonic 4K entertainment systems will be installed across the United fleet.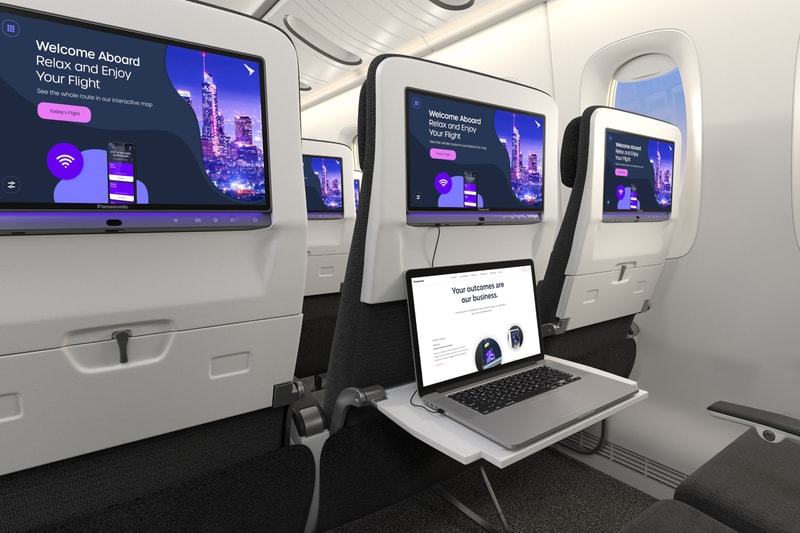 United Airlines has teamed up with Panasonic Avonics to bring 4K screens and Bluetooth accessibility to select aircrafts. The airline plans to install nearly 300,000 units of Panasonic Avionics' Astrova seat-back displays on new Airbus A321XLRs and Boeing 787s beginning in 2025. According to a press release from Panasonic Avionics, this is the most an airline has ever invested in its in-flight-entertainment.
Panasonic first revealed the Astrovia display at the 2022 Aircraft Interiors Expo (AIX), and at this year's AIX, United managing director of identity, product and loyalty Mark Muren announced the airline's plan to purchase the displays. United will launch Astrovia displays on international fights first, then roll them out on domestic US flights shortly thereafter.
The Astrova employs 4K OLED technology to emulate a higher image quality and sharper contrast ratio. Displays also feature Bluetooth technology that can offer high-fidelity 3D spatial audio, and will arrive in five different sizes ranging from 10 to 42 inches — the former is a standard-size screen for an economy seat, while the latter will be used in select first-class cabins.
"Ten years ago, United thought that it was all going to be about [using] your own device," Muren said at AIX. "We were right, but we can delight and engage [passengers] if we also put a great screen right in front of them. They want to use their own device, but also to be engaged and entertained."
Elsewhere in the tech space, Apple has made its developer betas free to download.