Paris Reinstates Ban on Skyscrapers
Following backlash from its Tour Triangle development.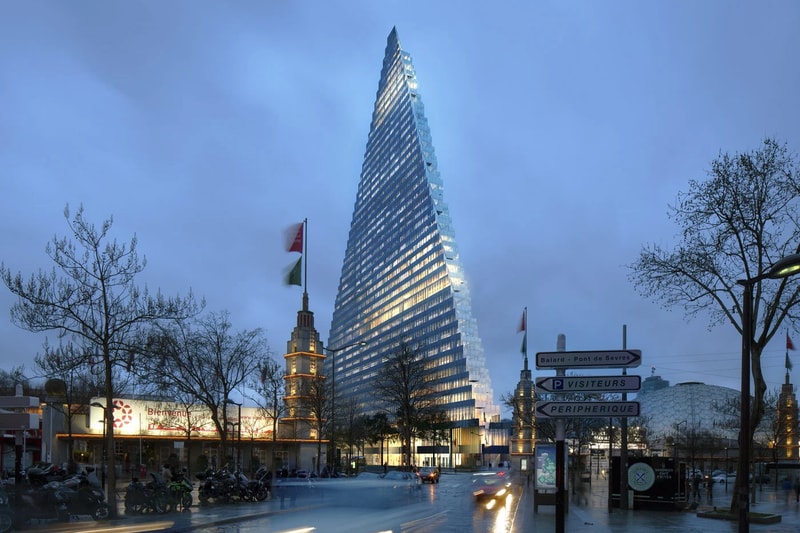 Paris has officially reinstated the height limit for new buildings in the city. One of the main factors for the decisions was the controversy surrounding the construction of Herzog & de Meuron's Tour Triangle tower. The new rule limits the height of new buildings in the French capital to 37 meters or 12 storeys.
The Parisian planning law was first introduced in 1977 and was lifted in 2010 by then-mayor Bertrand Delanoë who set a new height limit of 180 meters for office buildings and 50 meters for housing units. The new ban, instigated by Green Councillor Émile Meunier and brought about by Mayor Anne Hidalgo, is part of a larger Bioclimatic Urban Plan which aims to reduce carbon emissions in the city.
Tour Triangle began construction in 2021 after being delayed by more than a decade and is set to be completed in 2026. Standing at a maximum height of 180 meters (590 ft), it will be the city's third-tallest building.
Historique : le nouveau plan local d'urbanisme de #Paris signe la fin des tours et revient à une hauteur raisonnable (37m max, 11 étages).

?? Le résultat concret du travail de vos élues et élus écologistes !@EELV_Paris @EelvIdf https://t.co/GnjjNY43t8

— Emile Meunier (@emilemeunier) June 5, 2023
In other news, Moshe Safdie's Habitat 67 is fully realized in Unreal Engine.