French Label Casablanca Has Reportedly Been Sold Due to Corporate Restructuring
As it positions itself for further growth.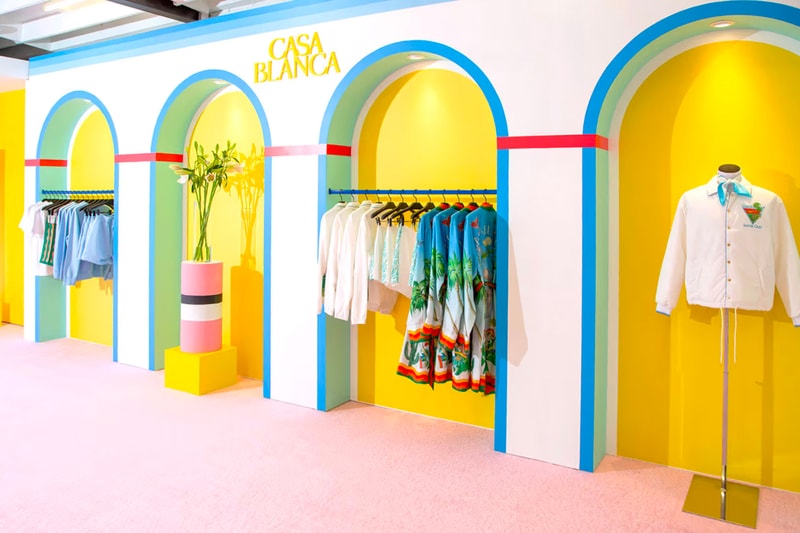 French fashion label Casablanca, founded by Charaf Tajer is looking towards a different business direction to grow its business. Industry reports have indicated that Casablanca Clothing Ltd. has been acquired by a newly established Casablanca Paris Ltd for an undisclosed amount. The reasoning is due to a restructuring deal that is set to help further the brand's growth.
Casablanca said in a statement that the sale was due to the company wanting "to strengthen and empower the successful incumbent creative team with new investment to continue the brand's eye-catching growth." With the new business now operating under Casablanca Paris Ltd, the brand continues to stay committed to bringing greater successes with new investments. Director of Casablanca Clothing Ltd David JW Bailey said, "Our committed and talented team are really looking forward to working in the new company. The new investment will enable them to build on the great success they've achieved to date and to accelerate growth even faster into 2024 and beyond." Supporting the growth, Casablanca Paris Ltd director Kevin Gate also shared, "This is all about supporting the company and the brand, and most of all, the immensely talented and creative team, which clearly has great strength in depth. We plan to invest heavily to continue their amazing achievements as they grow the Casablanca feeling around the world to our dedicated army of fans. We'll continue collaborating with all our industry stakeholders and are very excited about our new investment."
It remains to be seen how this will change Casablanca's operations in the future. As per the official menswear fashion week calendar coming up this June, Casablanca has no plans to show a new collection just yet.
In other fashion news, Dylan Brosnan stars in Blauer USA's FW23 campaign.