WWE Legend The Iron Sheik Dead at 81 Years Old
RIP, Bubba.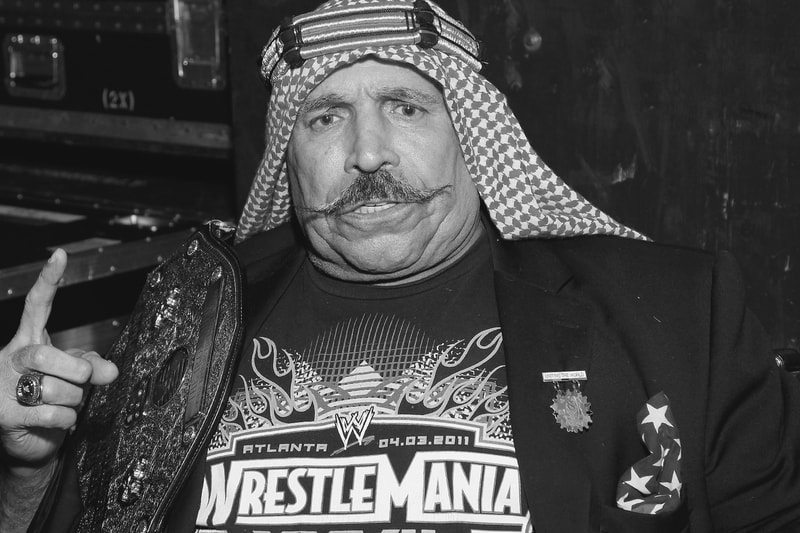 WWE Hall of Famer The Iron Sheik has died at 81 years old.
The pro wrestling legend's rep confirmed the news in a statement, sharing that he "departed this world peacefully, leaving behind a legacy that will endure for generations to come." It further read that he is survived by his Caryl, his wife of 47 years, his children Tanya, Nikki and Marissa, his son-in-law Eddie and his grandchildren Marissa, Zahra, Alexis, Chloe and Niko:
"The Iron Sheik, (whose real name was Hossein Khosrow Ali Vaziri), transcended the realm of sports entertainment. With his larger-than-life persona, incredible charisma, and unparalleled in-ring skills, he captivated audiences around the globe. He was a trailblazer, breaking barriers and paving the way for a diverse range of wrestlers who followed in his footsteps.

Beyond the glitz and glamour of the squared circle, The Iron Sheik was a man of immense passion and dedication. He embodied resilience.

He overcame countless challenges in his life, both inside and outside the wrestling ring. His journey from a small village in Iran to becoming one of the most recognizable figures in the world of wrestling is a testament to his unwavering determination."
Vaziri first debuted in the World Wrestling Foundation (WWF) in 1979 and departed twice. He made history as the only WWE Iranian champion as he won the WWF World Heavyweight Championship in 1983, and is also a WWF Tag Team Champion. He was inducted into the WWE Hall of Fame in 2005.
RESPECT THE LEGEND FOREVER ? pic.twitter.com/Cr6CC9pXSO

— The Iron Sheik (@the_ironsheik) June 7, 2023