The 2023 McLaren Artura: a 3-Second Supercar but Make It "Everyday"
When it comes to usability, McLaren's latest offering could be the brand's very best.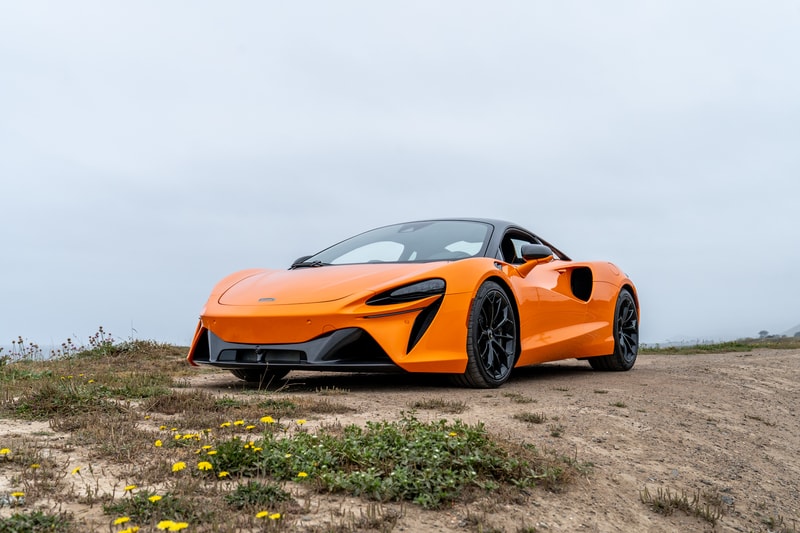 1 of 5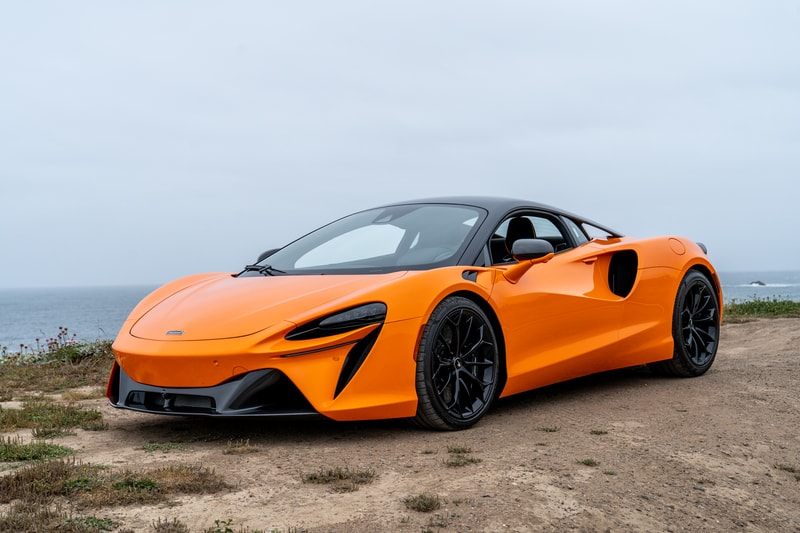 2 of 5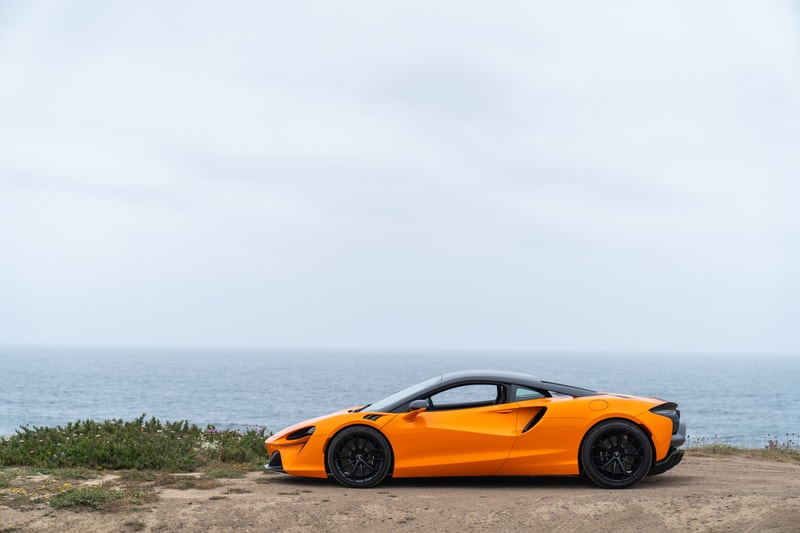 3 of 5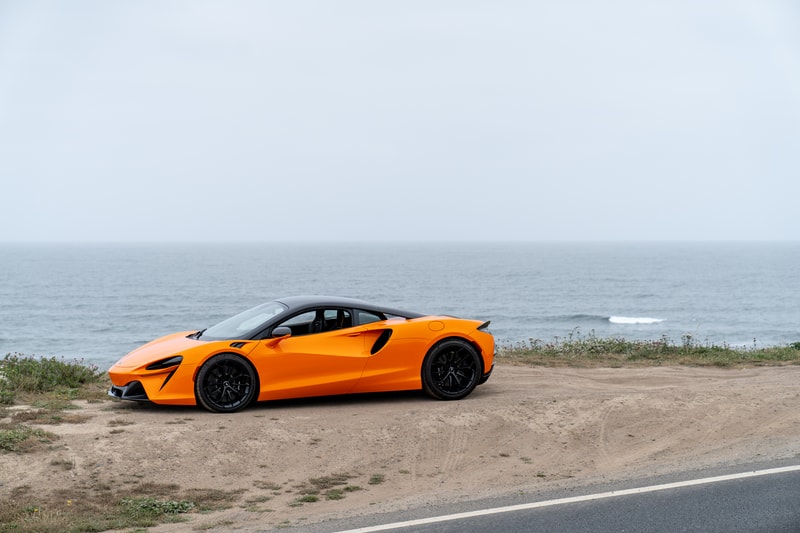 4 of 5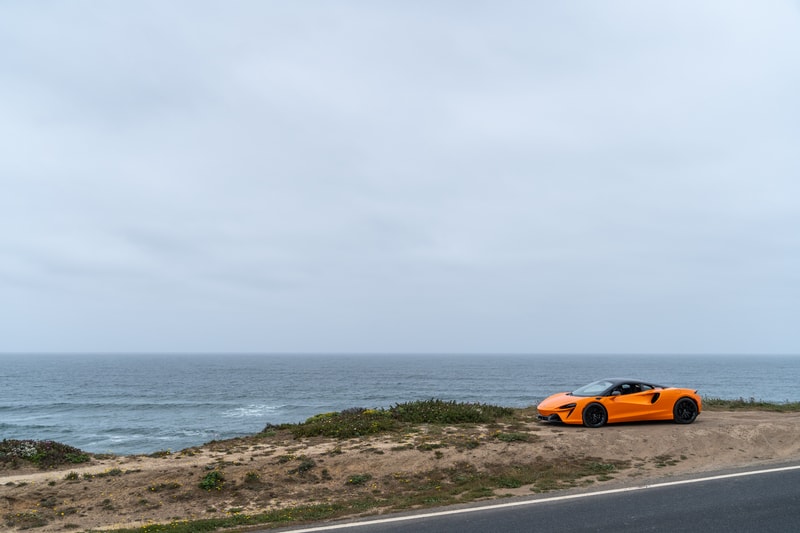 5 of 5
For McLaren, providing a healthy mix of "super" and "daily" was a key element for its vehicles, and the latest iteration – the Artura – is no different. For all intents and purposes, it's an everyday supercar that you literally can drive everyday.
We got a day to Test Drive and experience the 2023 McLaren Artura and came to multiple conclusions. While some are bleaker than others – "electric performance is here to stay" and "we never tire of scissor doors" – the majority of our thoughts went to how well balanced the McLaren Artura really is, both in drive and lifestyle. During the briefing, McLaren representatives really ironed down the approach that the Artura is giving customers the ability to drive the car everyday, while not compromising on the elements that make up a supercar.
Performance
First up is the engine: a "sensible" 3.0L V6 that's twin-turbocharged and electrically assisted with an axial flux electric motor. The supercar aspects are definitely there: 671 horsepower, 531 lb-ft of torque, 0-62mph in three seconds flat, but we imagine its probably capable of high 2s with the way the Artura grips. The turbos are nestled above the cylinders for an optimized "hot V" configuration, meaning a shorter path for the exhaust gasses to reach the engine and thus less turbo lag. The electric motor is set up – depending on driving mode – to assist the engine on acceleration and launch, but also throughout the rev range as additional "boost" outside of the snails.
Surprisingly McLaren spent a bit of time explaining the economy figures of the Artura, which essentially boils down to 19 miles of electric-only travel. We did spend time driving the car using only the electric motor and as peaceful and quiet as it was, we imagine most will only use this mode for cruising up their driveway, or passing a church on Sunday morning. This was a key "everyday" feature that we appreciated but largely overlooked.
The other modes made much more sense at the end of the day, because – let's be honest – we were more concerned with the way the Artura performed than how it made us feel relaxed. Comfort mode was a great blend of both electric motor – up to 40 mph – and turbo V6, and we were happy to notice how compliant the ride was in this suspension setting as well. The car didn't feel too jerky, it accelerated and turned into corners smoothly when we weren't giving it the beans, but didn't hesitate when we reached an on-ramp and gunned it.
There was an inherent balance that leaned a bit more towards supercar than daily commuter, and we liked this setup very much.
Track mode on the other hand felt exactly how it should: hardcore to the limit. In Track we definitely explored the limits of acceleration and braking, and the car responded as such. Turn-in was ultra sensitive and the track mode suspension settings also responded to the slightest dips and dives in the road. Changing gears in track mode while on curvy roads was also a delight and again no surprise.
What was surprising however was Sport mode, which was confusing. Throttle response was accurate, but gear changes were felt with a noticeable kick in the rear, almost like the car wasn't quick enough to downshift or upshift to your command. We were also taken back a bit with the steering sensitivity which didn't feel much firmer than comfort, but definitely not as sharp as track mode. In the end we either went Comfort or Track, and disregarded the mid-tier Sport mode.
Nevertheless, we were highly impressed with how nimble the Artura felt, both because it was lightweight – 3,075 lbs at its lightest – as well as how small the car was and responded to our inputs. There was an inherent balance that leaned a bit more towards supercar than daily commuter, and we liked this setup very much.
Looks
Another surprise hit us when we first laid eyes on the Artura. McLaren explained the nomenclature is both "Art" and "Futur(a)" which would evoke a futuristic piece of art. Suffice to say, we thought the Artura was a bit subdued.
Ignoring the loud AF orange metallic paint job, we couldn't help but notice the Artura felt more sensible with its looks. While it may not scream "everyday" as a package, the sharpish angles, proportions and ride height felt constrained in the end. Examples: No rear wing, no huge front intake dam, front radiators stashed towards the fenders, flying buttress that you'd probably not even notice. Even the rear half could have easily caused more drama with an exposed mid-engine but instead was covered up by perforated plastic and paint.
The scissor doors of course caused a bit of commotion for those unfamiliar, but we considered them more so a signature than a design feature these days. The door sill also featured a noticeable cutaway, which McLaren mentioned maintains structural rigidity but made ingress and egress very easy – this again brought home the everyday-ability and we liked this, especially since you wouldn't notice until you opened the doors.
Going back to the car's proportions, we loved how small the Artura looked and felt, as we much preferred this size over the previous "everyday" supercar: the McLaren GT. The overhangs for the "Grand Tourer" felt enormous and we were overly mindful of scraping even with axle lift technology – the Artura on the other hand felt much more manageable and the overhangs, especially at the rear, gave us a ton of confidence when we were entering and exiting gas stations, driving through parking lots, parking, etc.
That's not to say the Artura is not good looking – it's quite pretty. The lack of drama perhaps is a more grown up approach to supercar design, and that might bode well with customers, but anyone looking for something truly jaw-dropping may need to travel away from the UK and enter Italian territory.
In the End
Having the money to buy a McLaren Artura – $233,000 USD at its base – means you have a fantastic opportunity, but is it the right move? If you're the kind of consumer who likes the idea of a dynamic car that works in a multitude of settings, the Artura is perfect. If you're the kind of consumer who doesn't mind having Car A for one purpose and Car B for another, it might be a waste.
The McLaren Artura impressed us with how versatile it was, and how it checked off so many boxes. It was definitely fast, and it was comfortable when you needed it to be but definitely aggressive when you wanted. A slew of onlookers and pedestrians took photos of it as it drove away or parked, and the drivers were definitely wearing grins on their face when climbing in and getting out. It allowed us – according to the trip computer – to drive an average of 210 miles before needing a fill up, and the electric battery could even be charged overnight should you want the full battery access for the next morning rather than waiting for it to fill back up while driving.
Practicality is not something we largely associate with supercars, because as a whole a supercar is meant to be something extravagant, special, an occasion that we look forward to. If the Artura is able to do things comfortably, in an efficient manner, and able to adapt to environments, does that take away from the experience? We don't think so.
If an object is able to accomplish more things and do them well, why wouldn't that be a good thing? We applaud the Artura for being flexible in different driving conditions; we find it to be a fantastic drive and a gorgeous piece of craftsmanship; we support its eco-friendly approach to 205 mph.
So if it were up to us, we wish there'd be more Jack-of-All-Trades that we can everyday like the Artura because, quite frankly, we can't afford the "Master."