Ancuta Sarca Unveils New Upcycled Football Boot High Heels
Creating fresh looks for the Nike Air Zoom T90 III, the Nike T90 Laser IV from the 2012 Clash Pack, and more.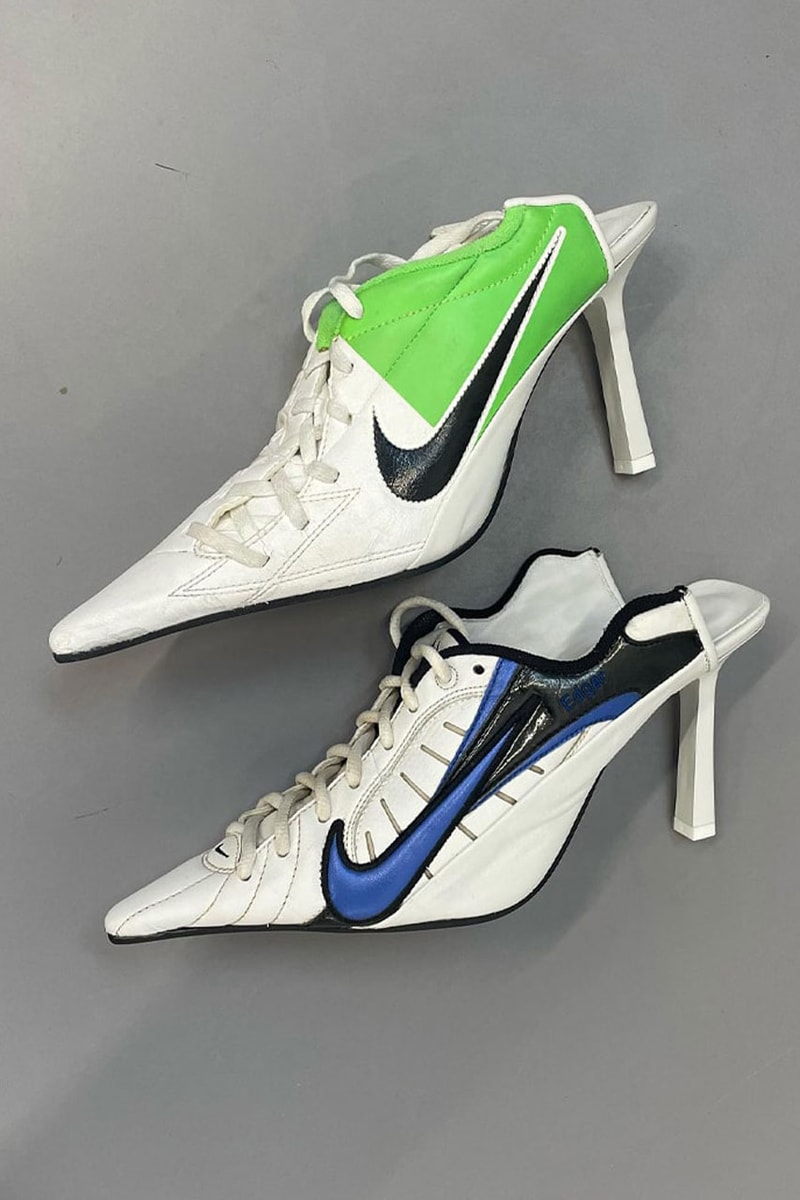 1 of 8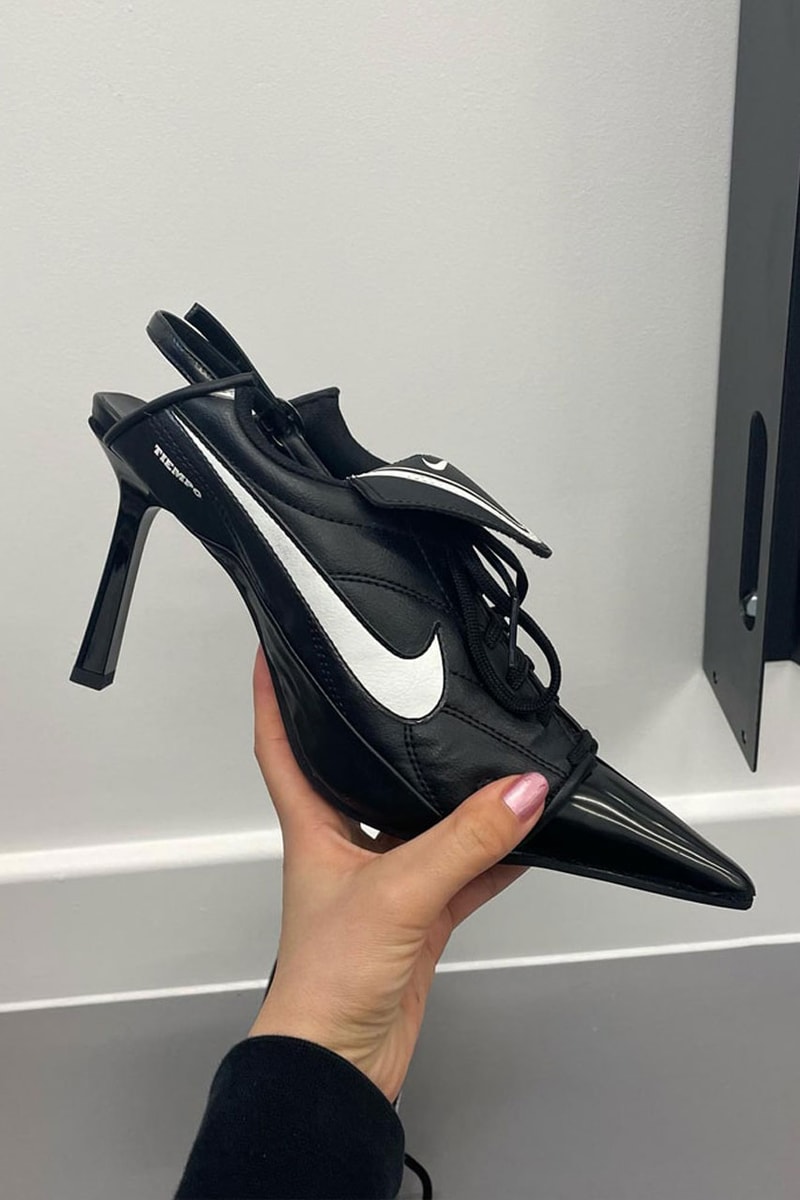 2 of 8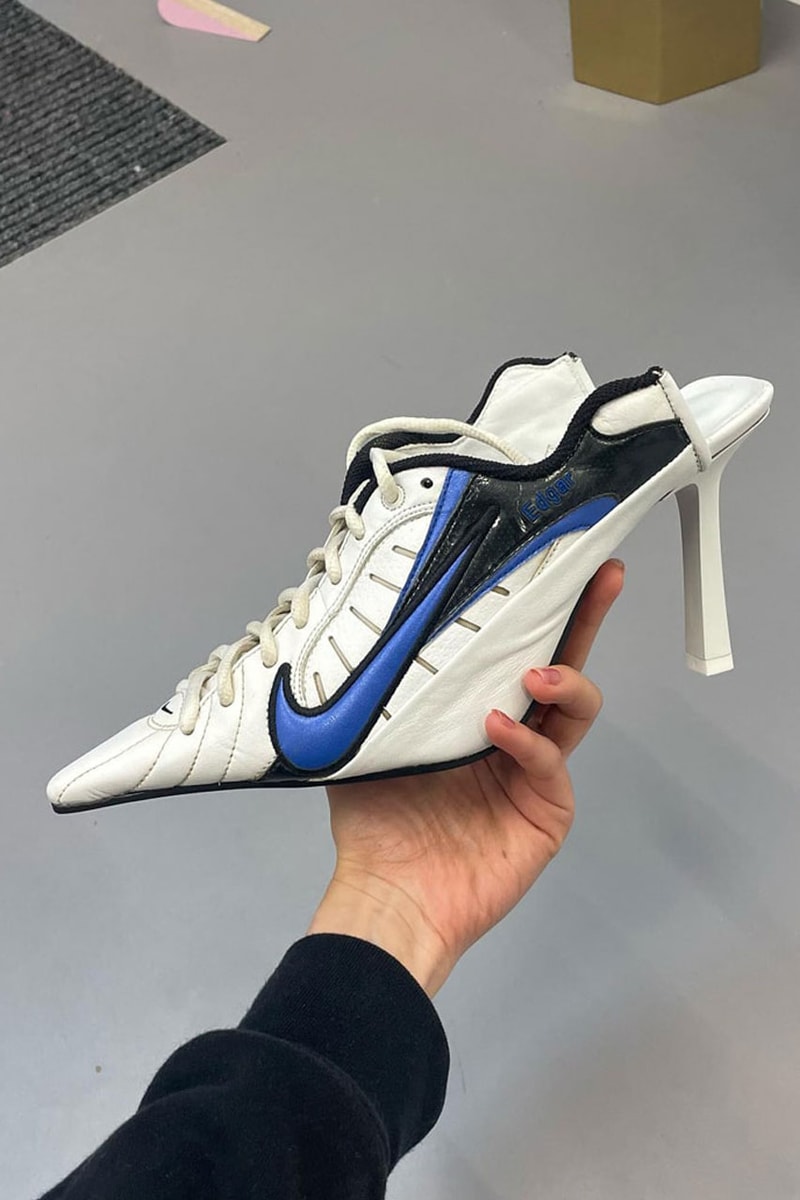 3 of 8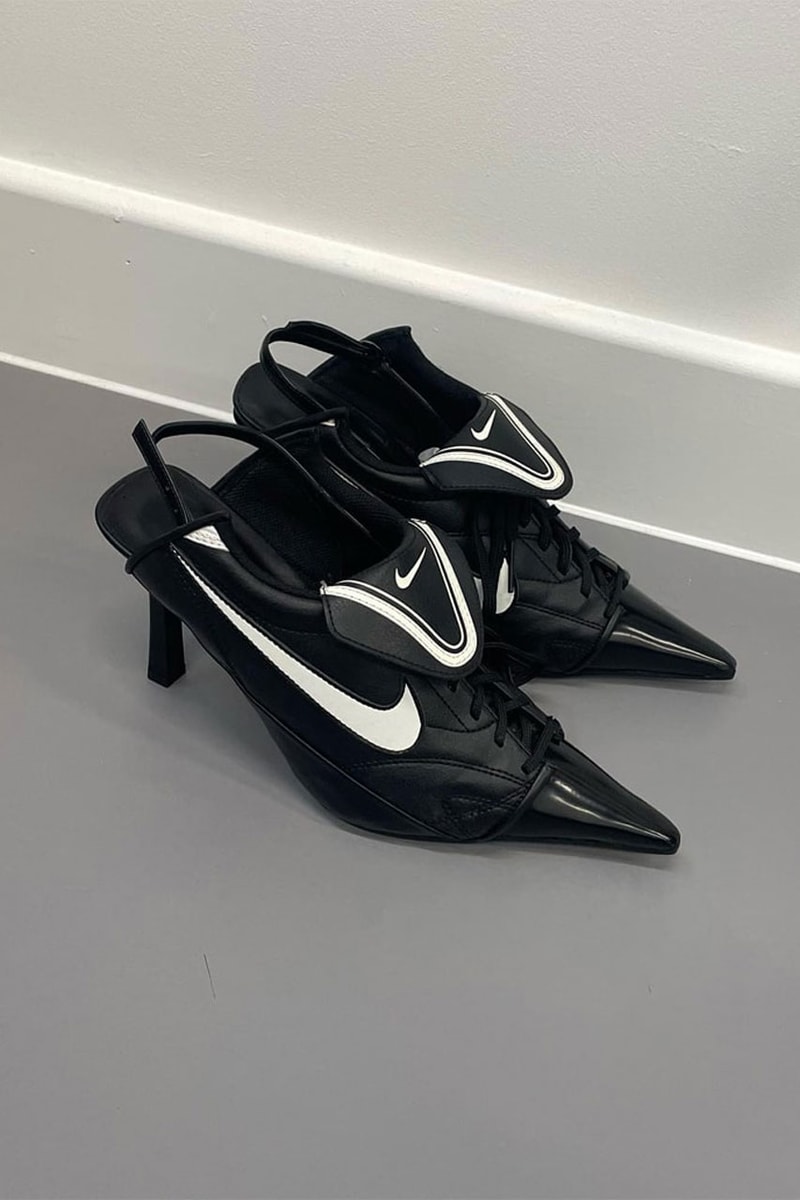 4 of 8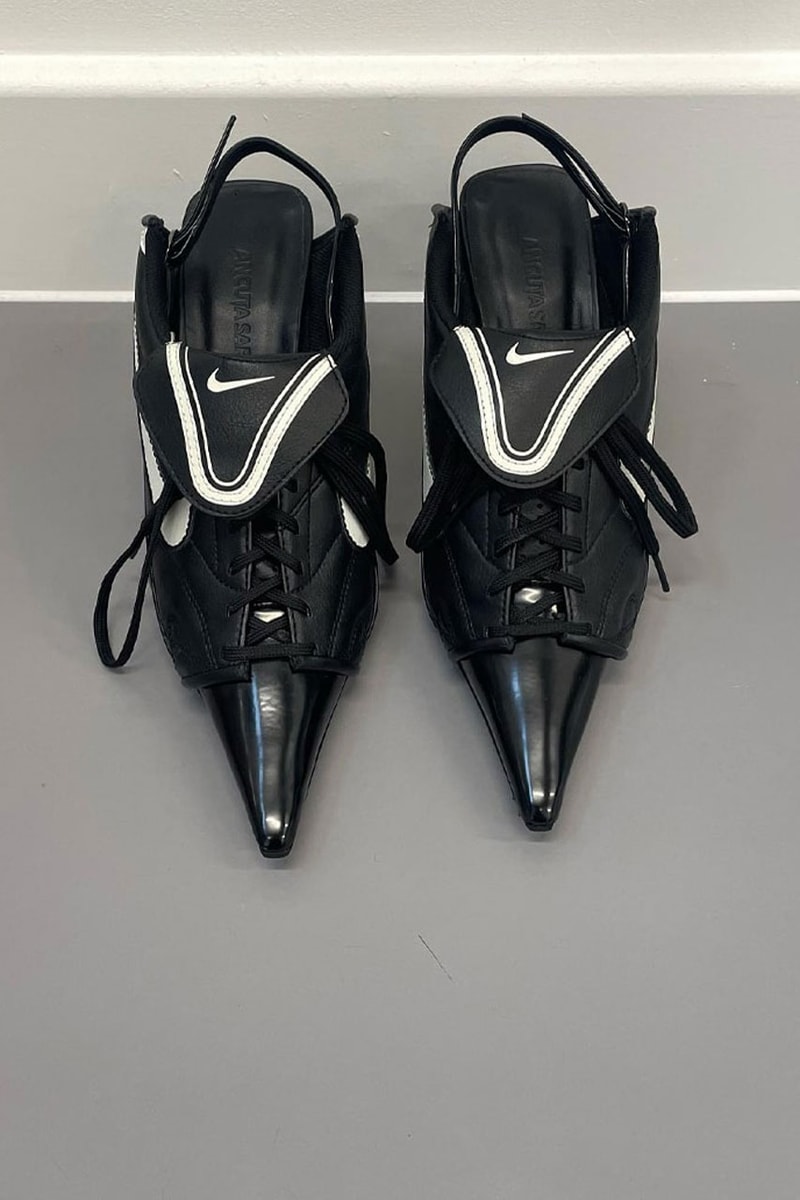 5 of 8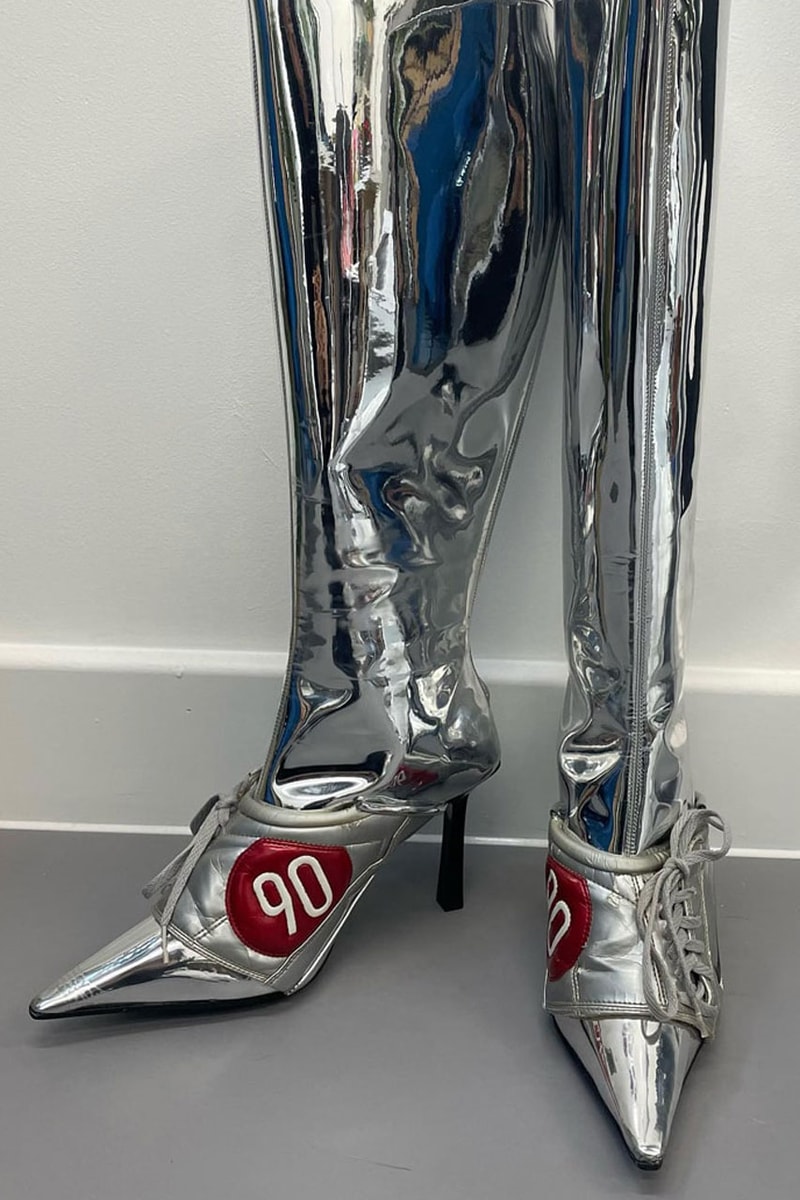 6 of 8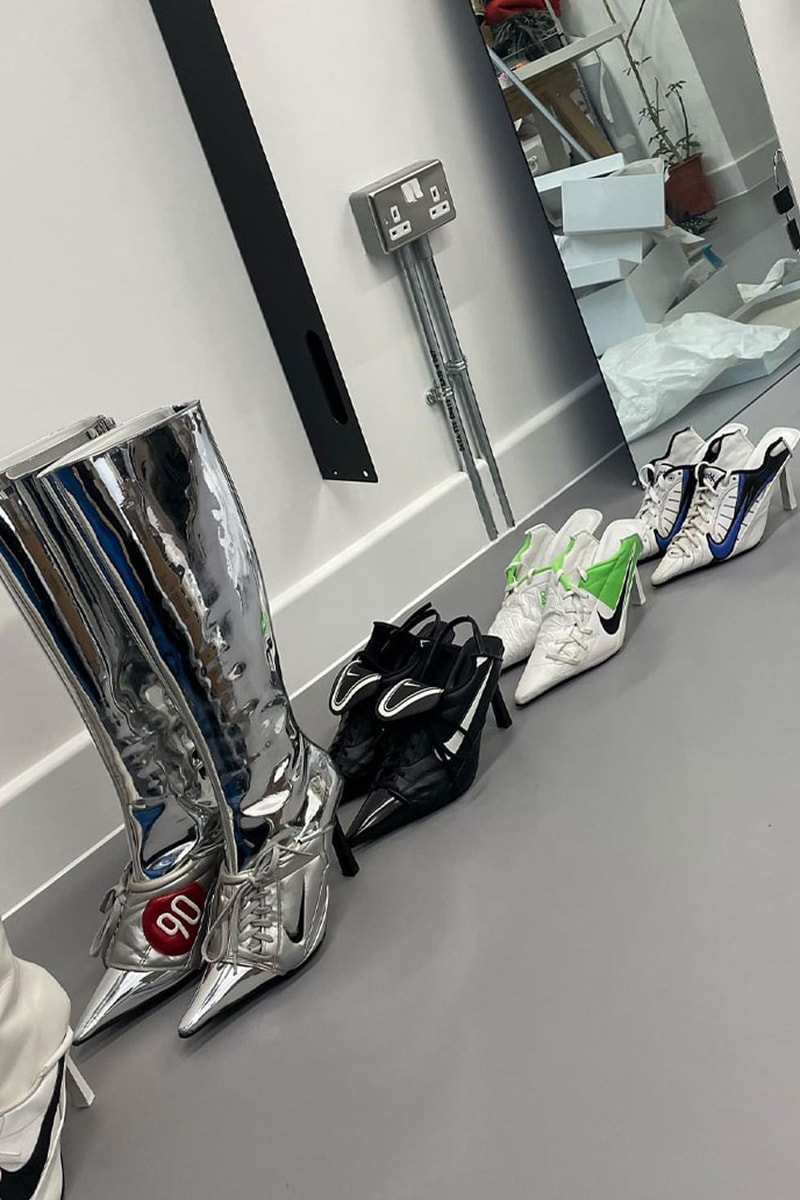 7 of 8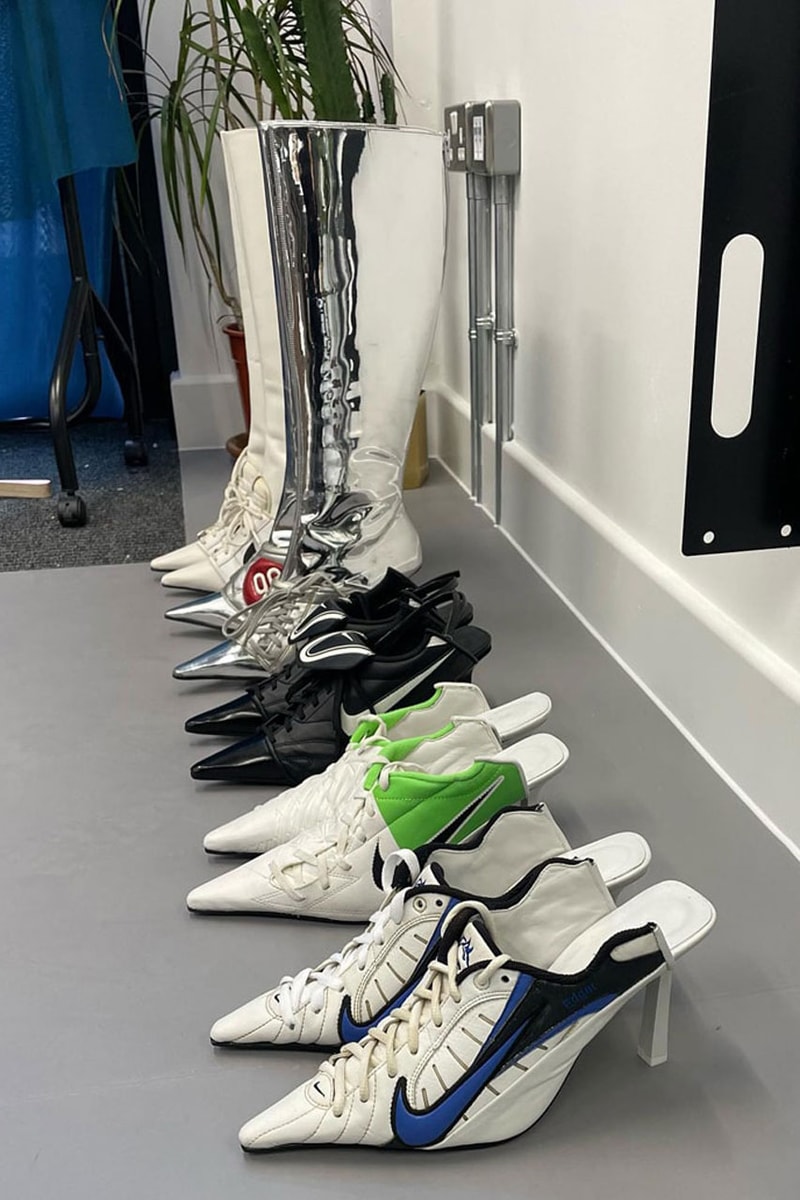 8 of 8
London-based designer Ancuta Sarca is constantly offering new approaches to the British fashion scene. Globally recognized for her sneaker-heel combinations, her creations have stepped into critical acclaim, presenting her first-ever collection during the Spring/Summer 2020 season at London Fashion Week. Now, Sarca is a household name in UK fashion — especially since being included in The British Fashion Council's BFC NEWGEN scheme — and the Romanian-born designer is continuing to impress with fresh teases of some collaborative heel-football-boot mash-ups with Nike.
With an increased focus on sustainability in design, upcycling is continuing to be embraced as a new practice that gives fresh life to older products. This same practice is at the heart of everything Ancuta Sarca does, and her new limited-edition collection of signature hybrid footwear combines classic sports trainers and dainty heels, referencing some of the most iconic Nike football boots to ever be involved in the beautiful game.
And while Sarca has previously created custom designs for the likes of Cher, Kim Kardashian, and Rosalía, this latest batch of imagery — taken straight from Sarca's official Instagram page — presents a selection of heel-boots that were created for Rihanna back in January. 
Creating fresh looks for the Nike Air Zoom T90 III, the Nike T90 Laser IV from the 2012 Clash Pack, the Nike Tiempo Legend III, and the Nike Speed TD American Football cleat, the Air Zoom T90 III is also reimagined with a high-knee silhouette, while the others are reworked into "Kitten Heels."
You can take a closer look at the latest work from Ancuta Sarca in the gallery above.
In other footwear news, check out this new Nike Air Max 90.