Disney President Speaks on Reviving 'Pirates of the Caribbean' With Johnny Depp
Claiming that Depp is currently "noncomittal" at the moment.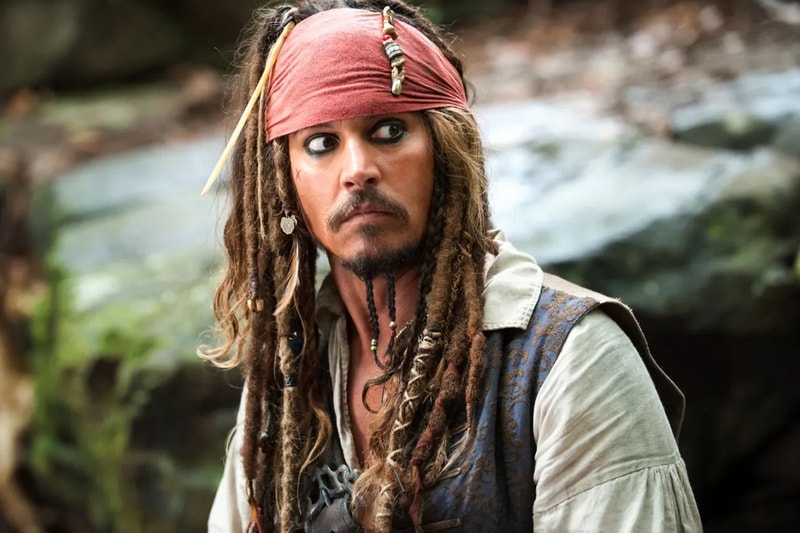 In the past year, fans have speculated whether or not Disney will plan to revive the Pirates of the Caribbean franchise. Last summer, the titular actor Johnny Depp shut down any rumors of returning as Captain Jack Sparrow in the future. However, a recent conversation with Disney Studio Motion Picture Production president Sean Bailey suggests differently.
It comes as no surprise that the Pirates of the Caribbean films are one of the most beloved live-action franchises at Disney. In 2020, the studio announced that there will be a spinoff starring Margot Robbie, however, towards the end of 2022, it was announced that the film has been scrapped. Now, it appears that Disney is putting the film back on the table, addressing the possibility of a Depp return to the franchise. In an interview with the New York Times, Bailey opened up about what could be in-store for the next Pirates film. While he did not confirm the return of Depp, he did allude to leaving the door open.
Bailey hinted that Disney is not yet done with the franchise. He said, "We think we have a really good, exciting story that honors the films that have come before also has something new stay." Bailey then added specifically about Depp that the actor was "noncommittal at this point." In the past, franchise producer Jerry Bruckheimer has said that he would love to have Depp back as part of the projects moving forward. Bruckheimer opened up around the time of Depp's high-profile lawsuit with his ex-wife. At the time he said of Depp, "He's a friend, a terrific actor and it's unfortunate that personal lives creep into everything we do." Bruckheimer also discussed the spinoffs, confirming that there were to be two projects, the one with Robbie and one with a younger cast, "I think we're getting very close on that one, too. We have a very good script. We developed two of them — the one with Margot Robbie and one with a younger cast. The Margot Robbie one needs a little more work. The younger cast one is close. Hopefully we'll get both of them."
In case you missed it, Robert Downey Jr. was previously in talks to play another Marvel superhero besides Iron Man.