Johnny Depp Rep Shuts Down Rumors of Actor Returning to 'Pirates of the Caribbean'
After reports claimed Disney was offering a $301 million USD deal.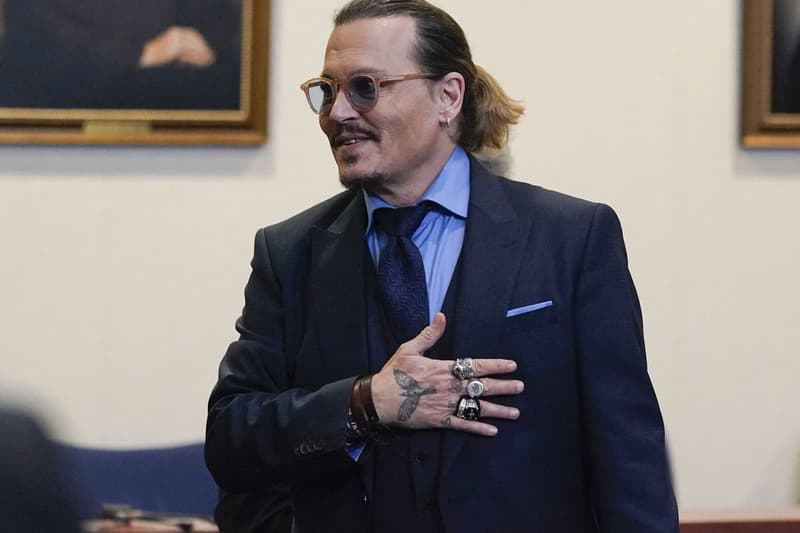 A representative for Johnny Depp has denied rumors claiming the actor could be returning to the Pirates of the Caribbean franchise for a $301 million USD deal.
Speaking to PEOPLE, the rep simply called the report "false" after stories claimed that "Disney are very interested in patching up their relationship with Johnny Depp" with the $301 million USD payday. The source added, "They reached out to the actor prior to his defamation trial against Amber Heard and asked whether he would be interested in returning for another 'Pirates' film or two."
A former Disney executive also told PEOPLE they "absolutely believe post-verdict that Pirates is primed for rebooting with Johnny as Capt. Jack back on board," and that "there is just too much potential box-office treasure for a beloved character deeply embedded in the Disney culture." The exec continued, "With Jerry Bruckheimer riding high on the massive success of Tom Cruise in Top Gun: Maverick, there is huge appetite for bringing back bankable Hollywood stars in massively popular franchises."
Elsewhere in entertainment, HBO shared new details for Succession season four.