Daniel W. Fletcher's FW23 Collection Was the One He Was Destined to Make
"I Loved You From the Start" brought Huntsman Savile Row tailoring and the designer's own codes into an opulent yet contemporary new realm.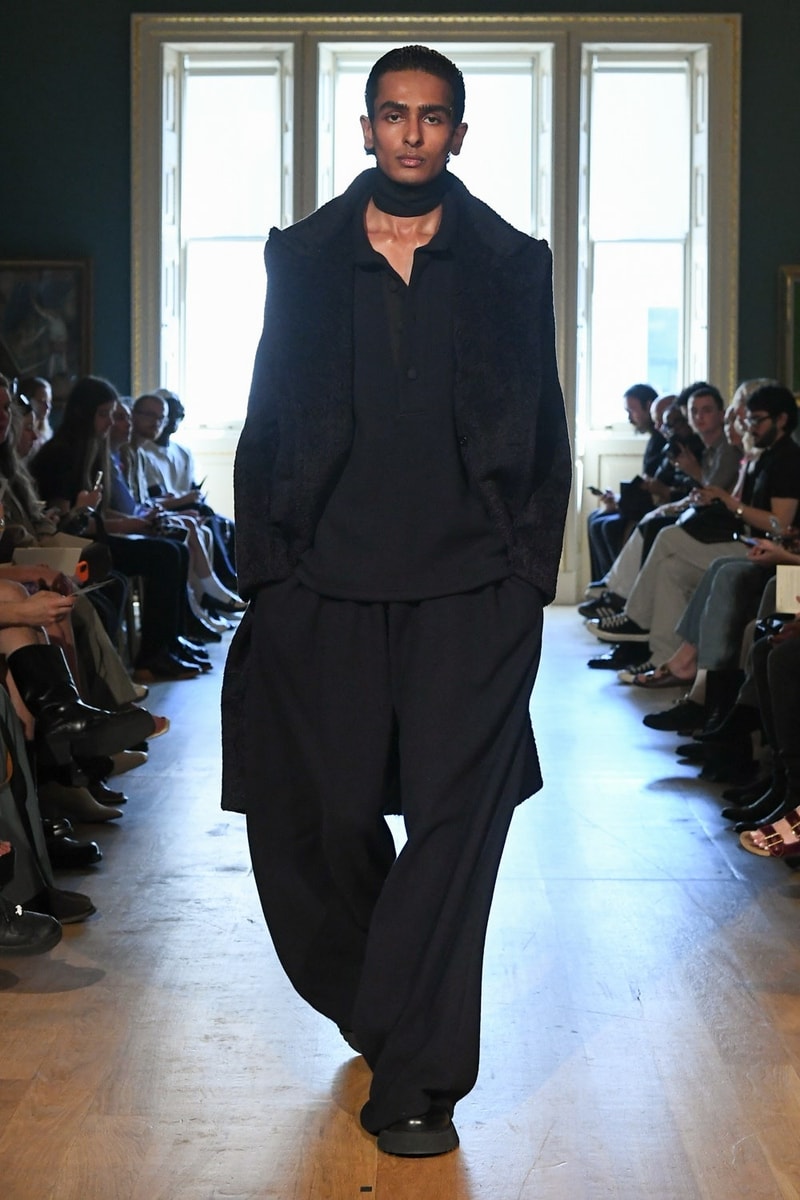 1 of 31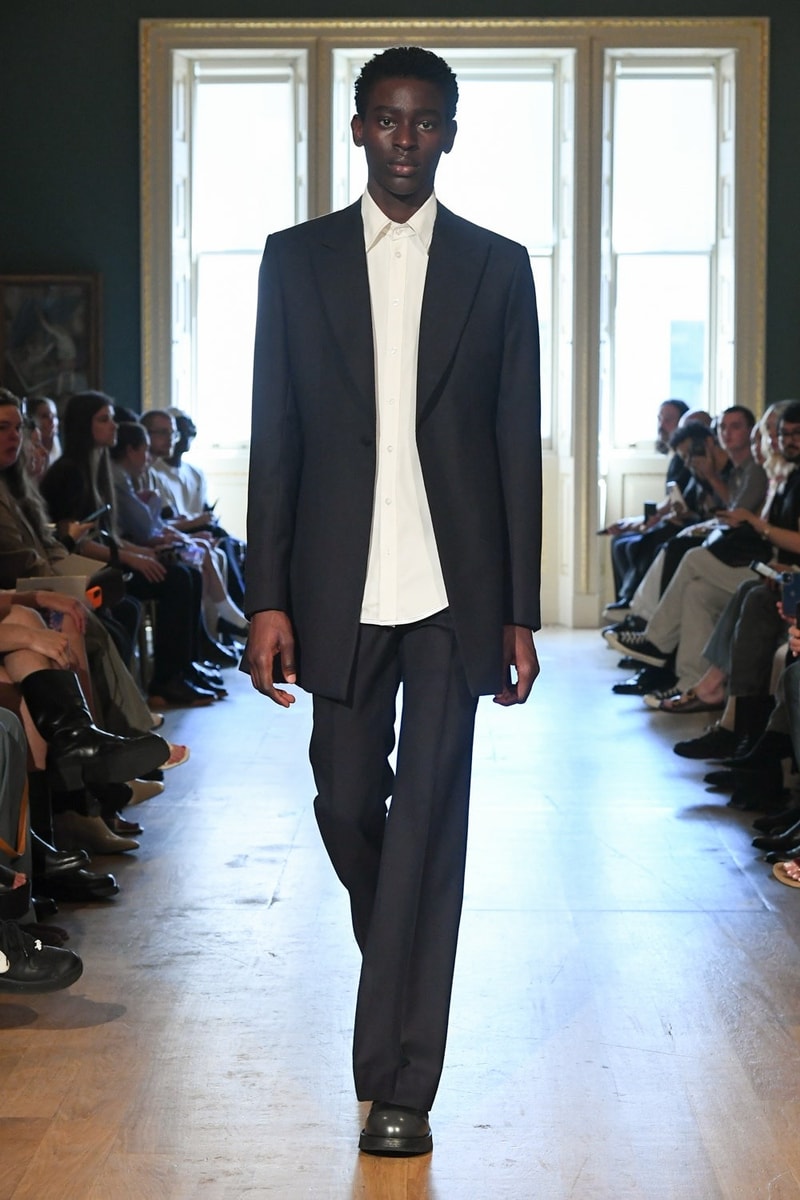 2 of 31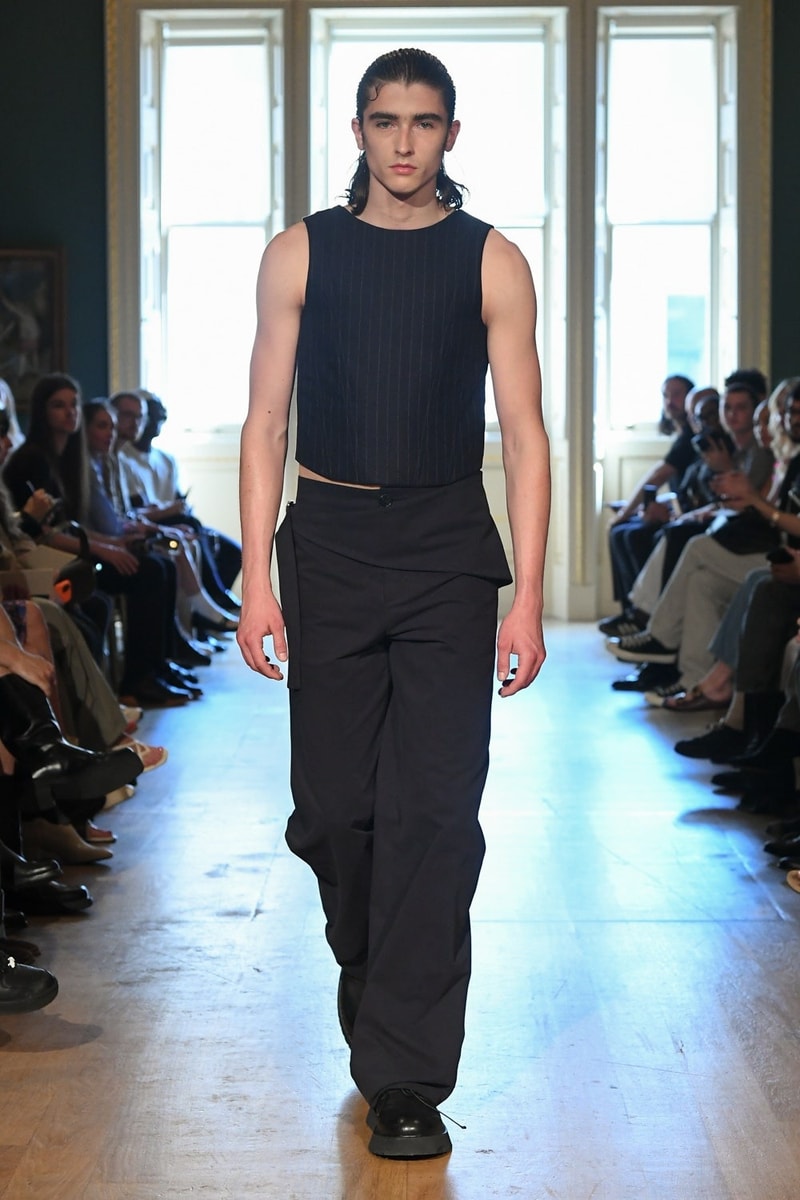 3 of 31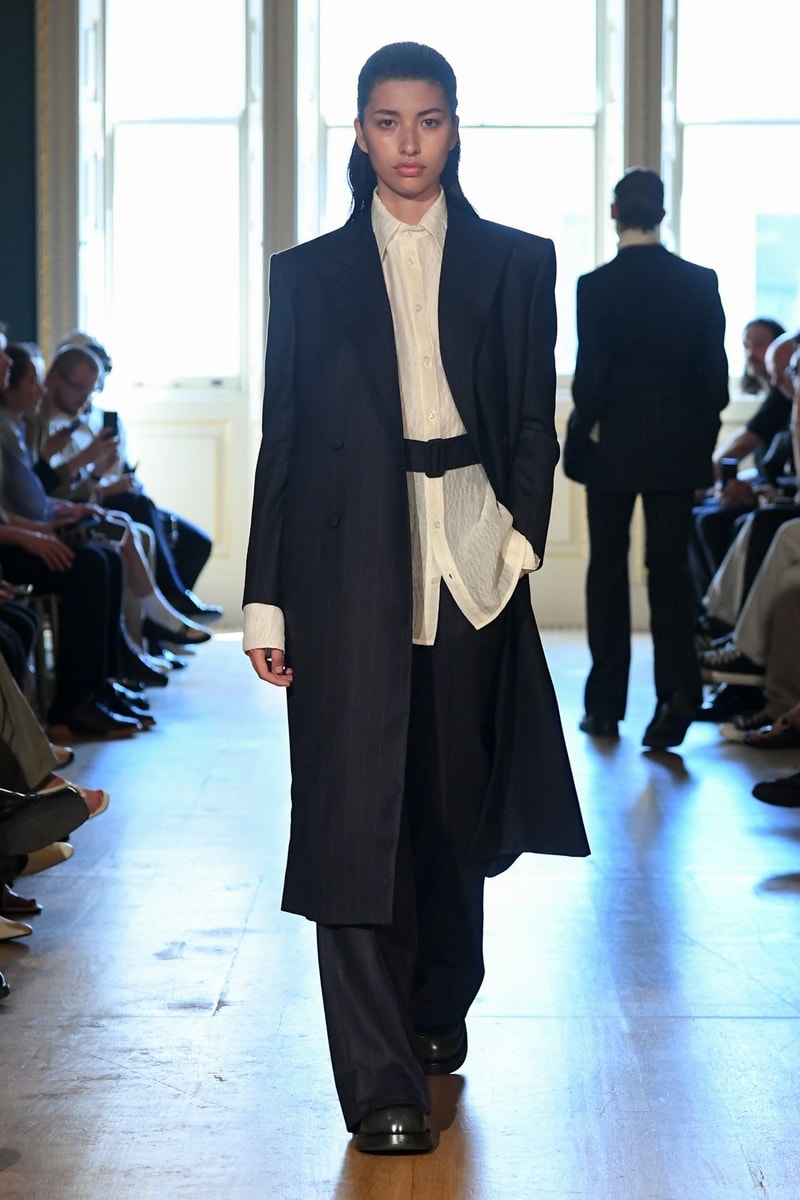 4 of 31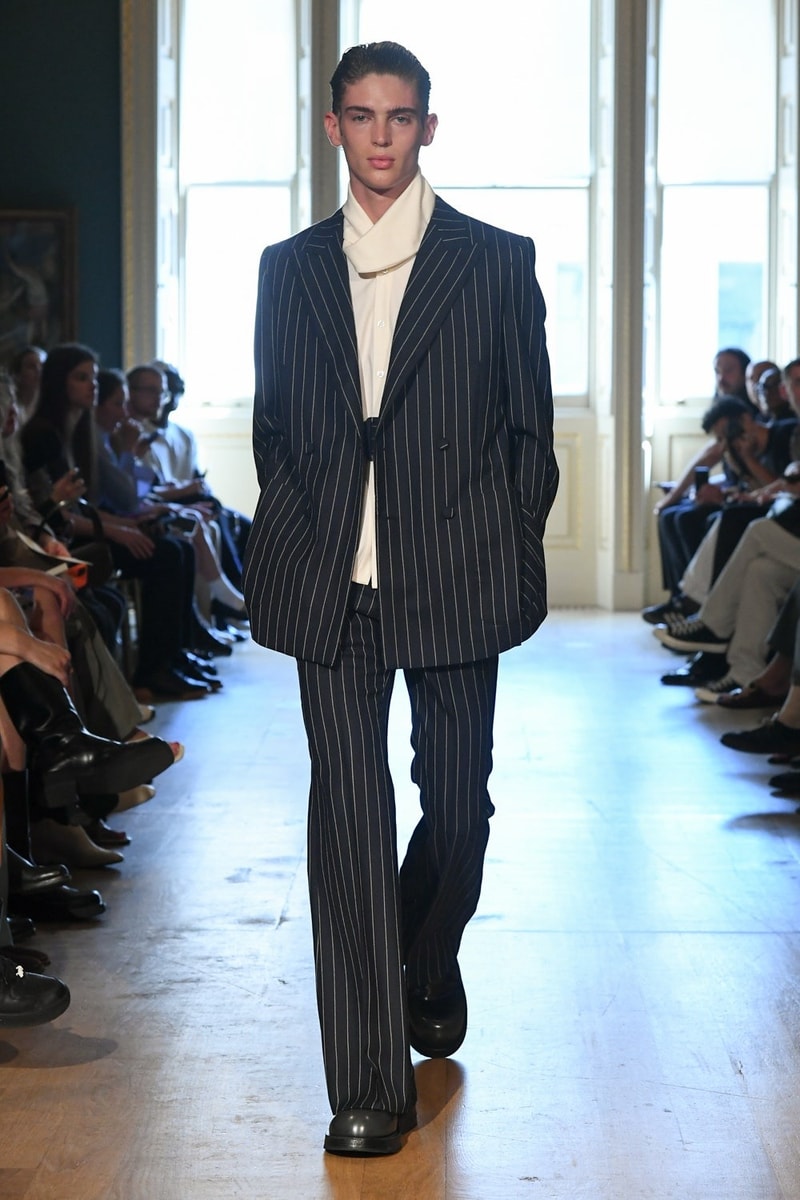 5 of 31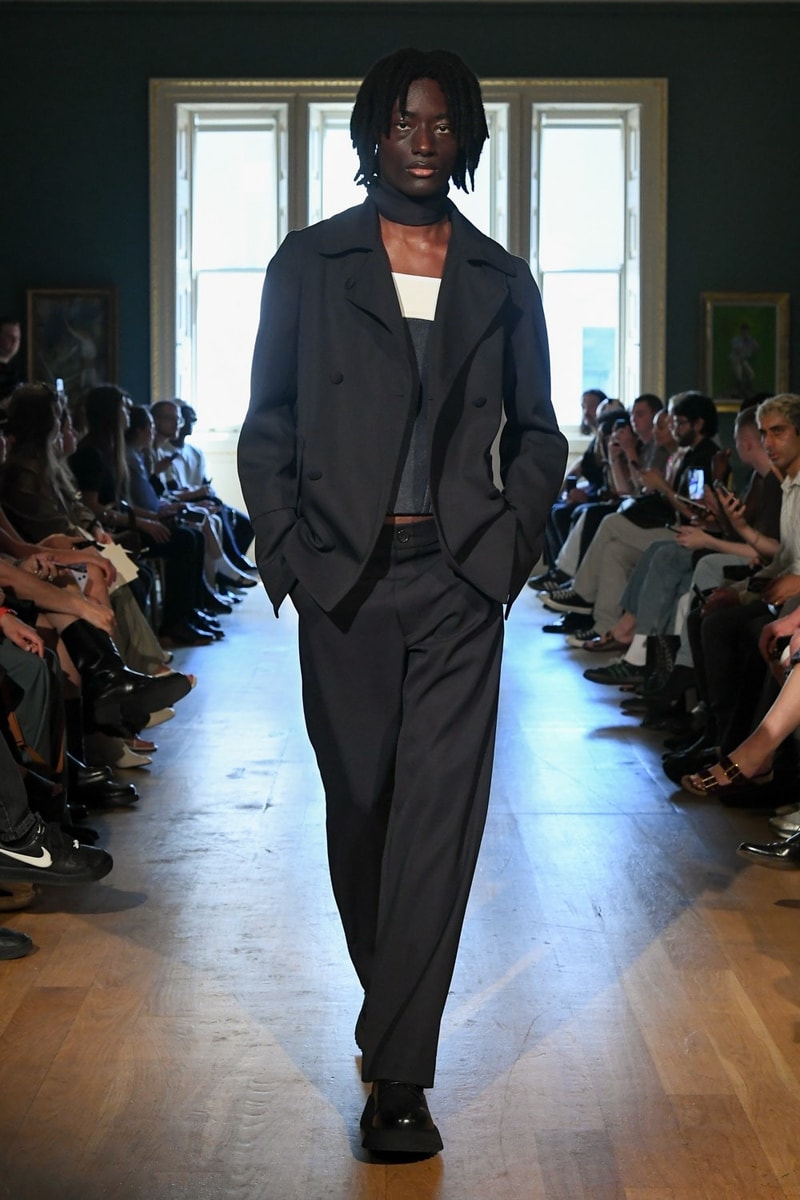 6 of 31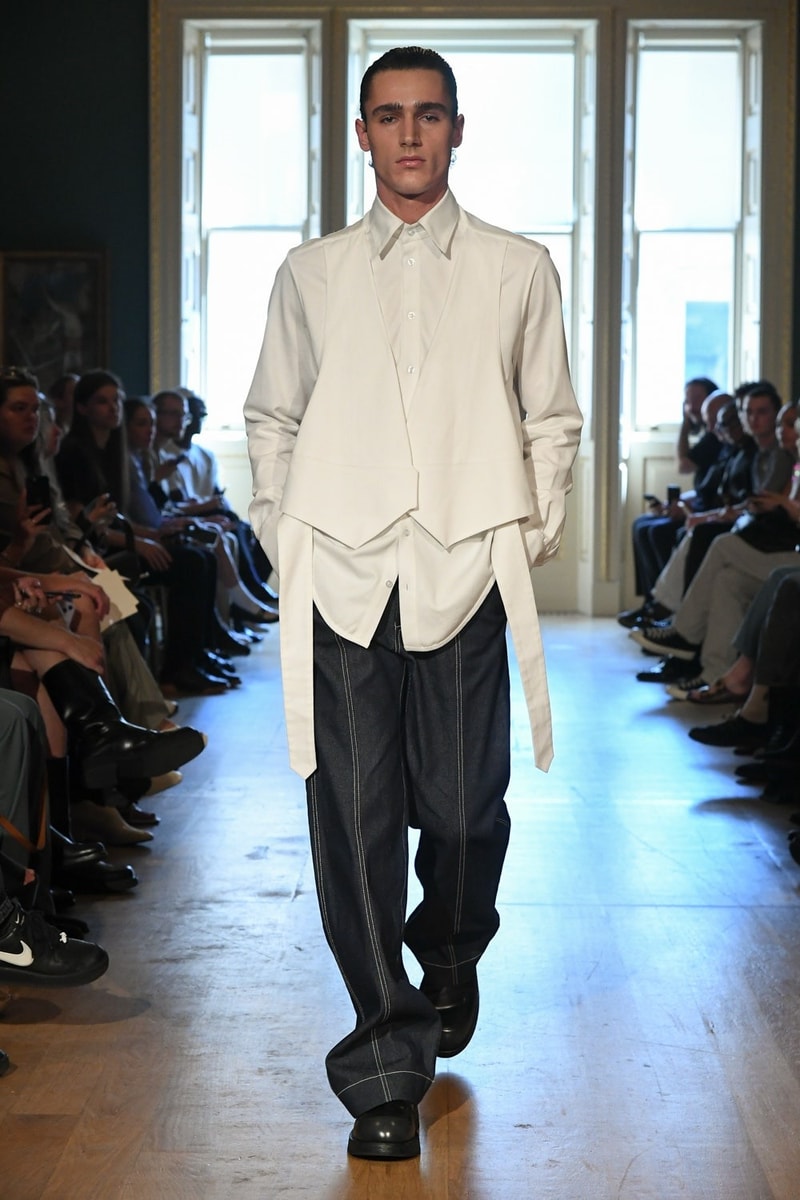 7 of 31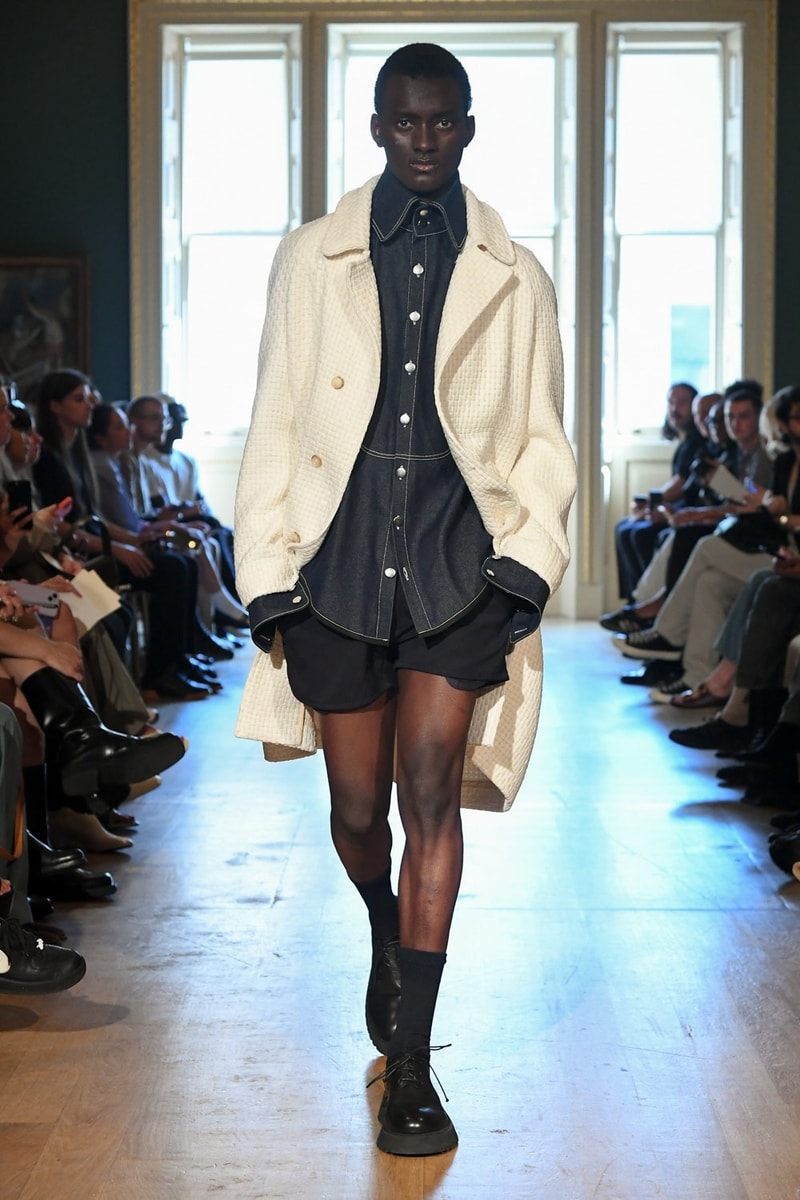 8 of 31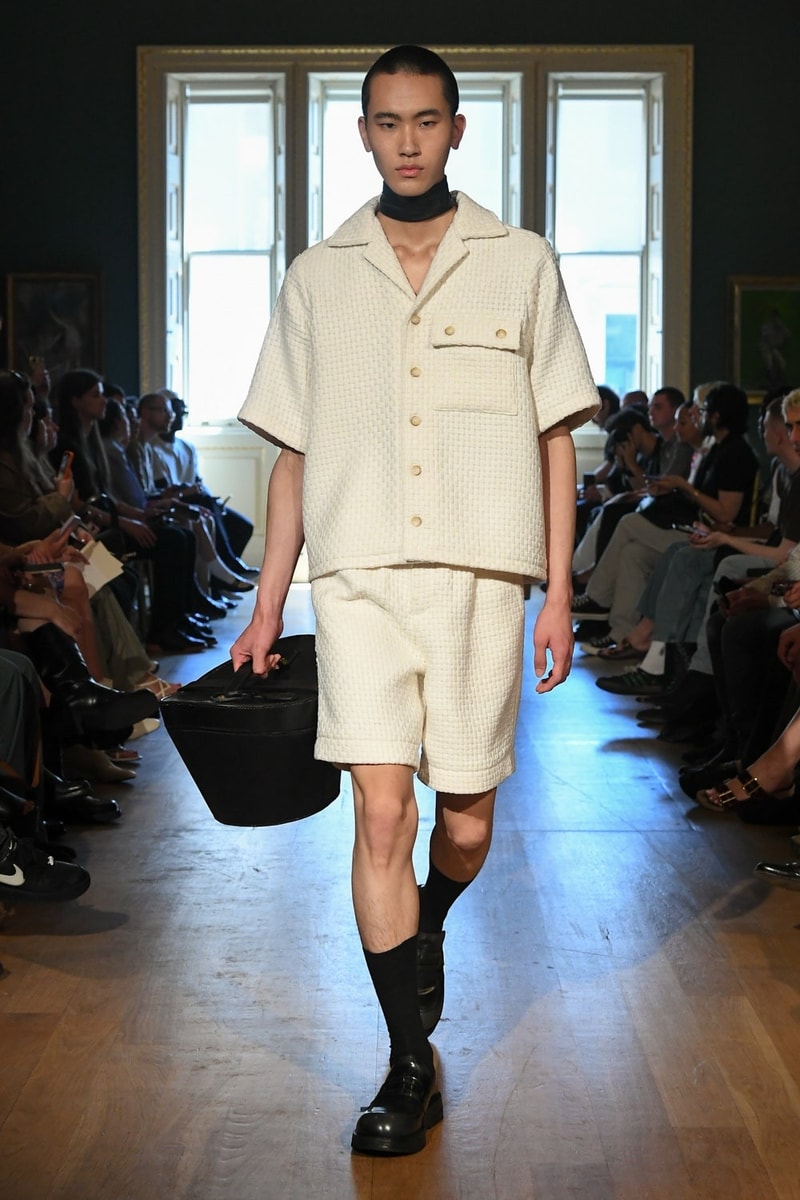 9 of 31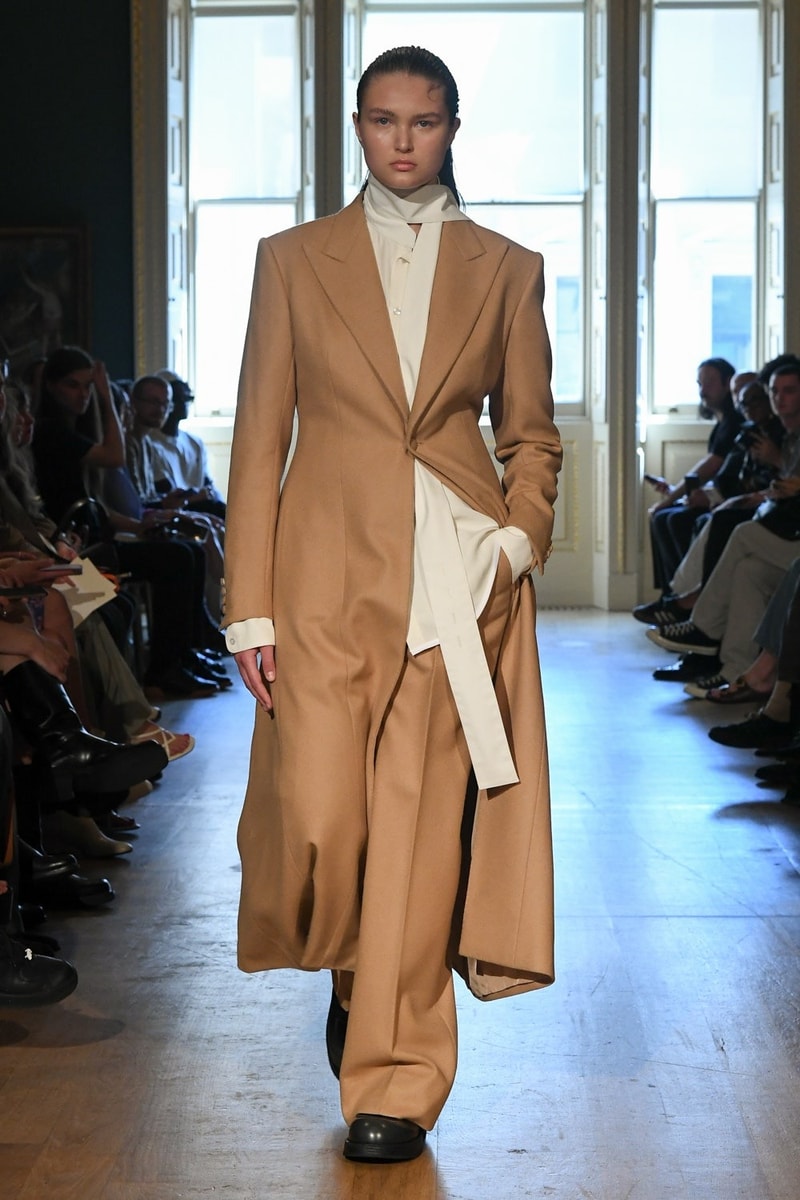 10 of 31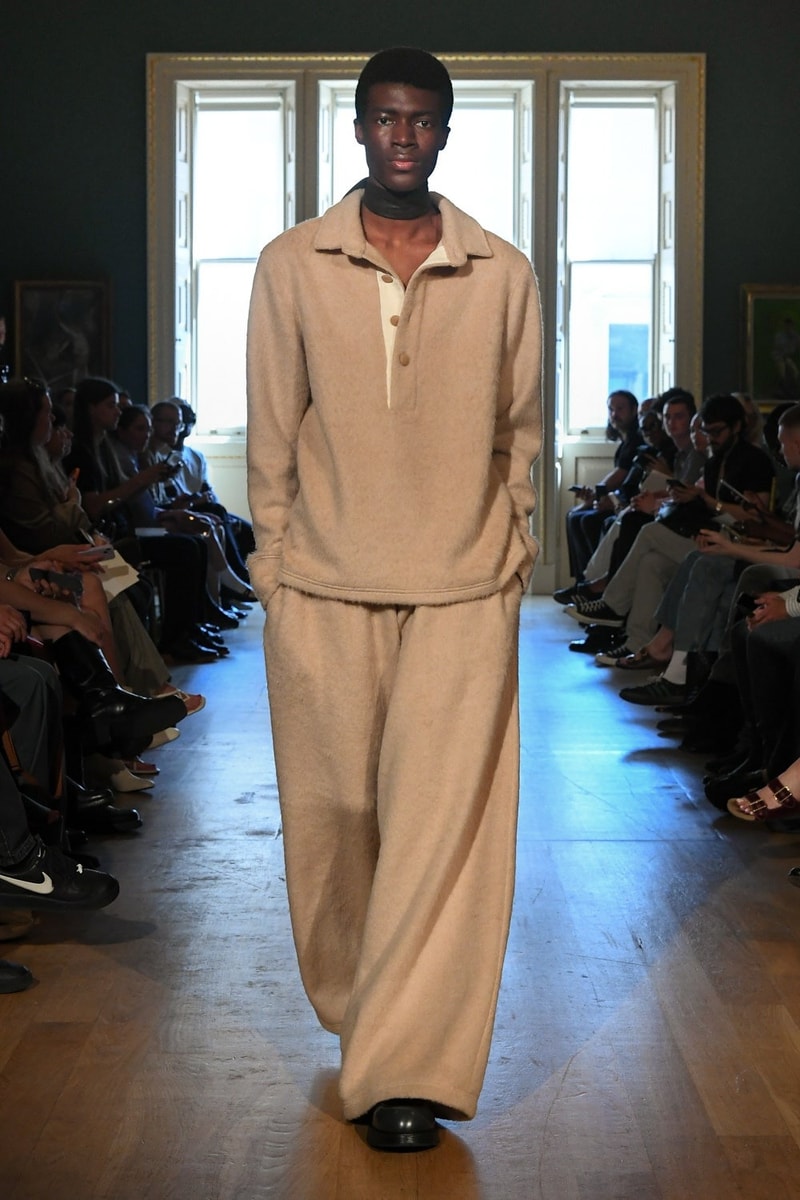 11 of 31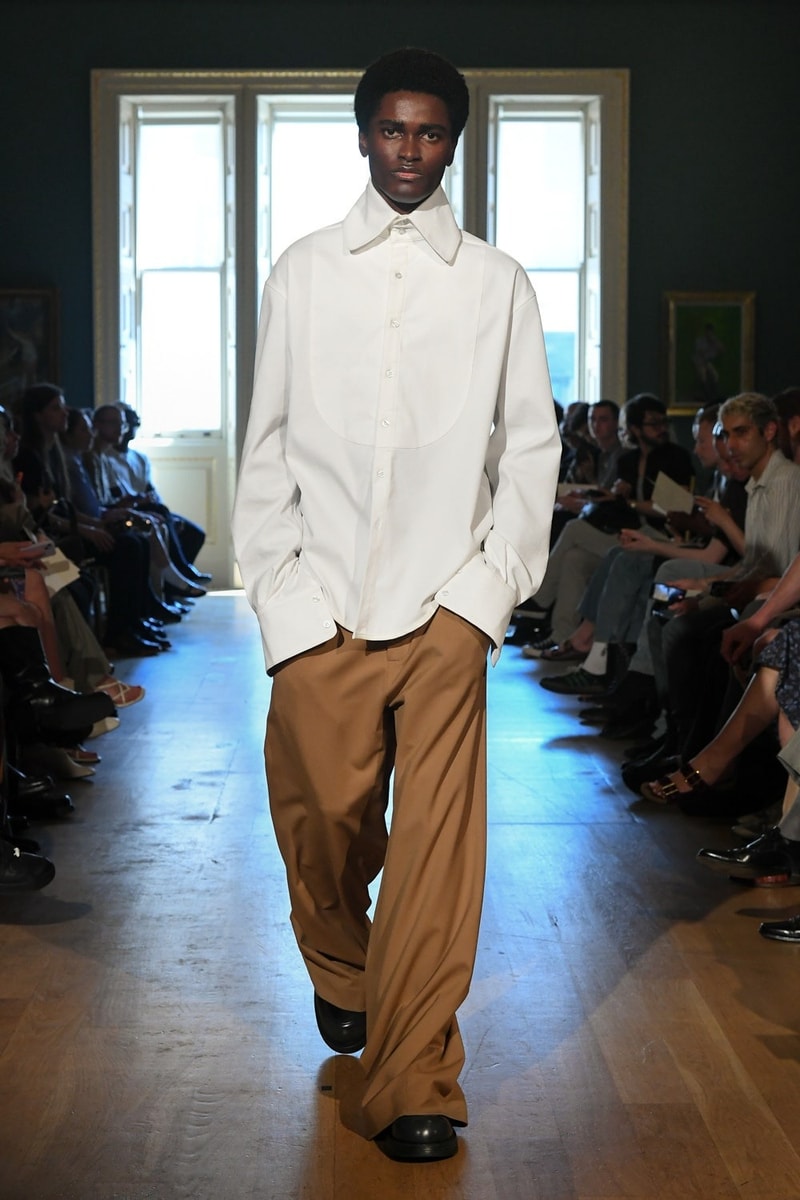 12 of 31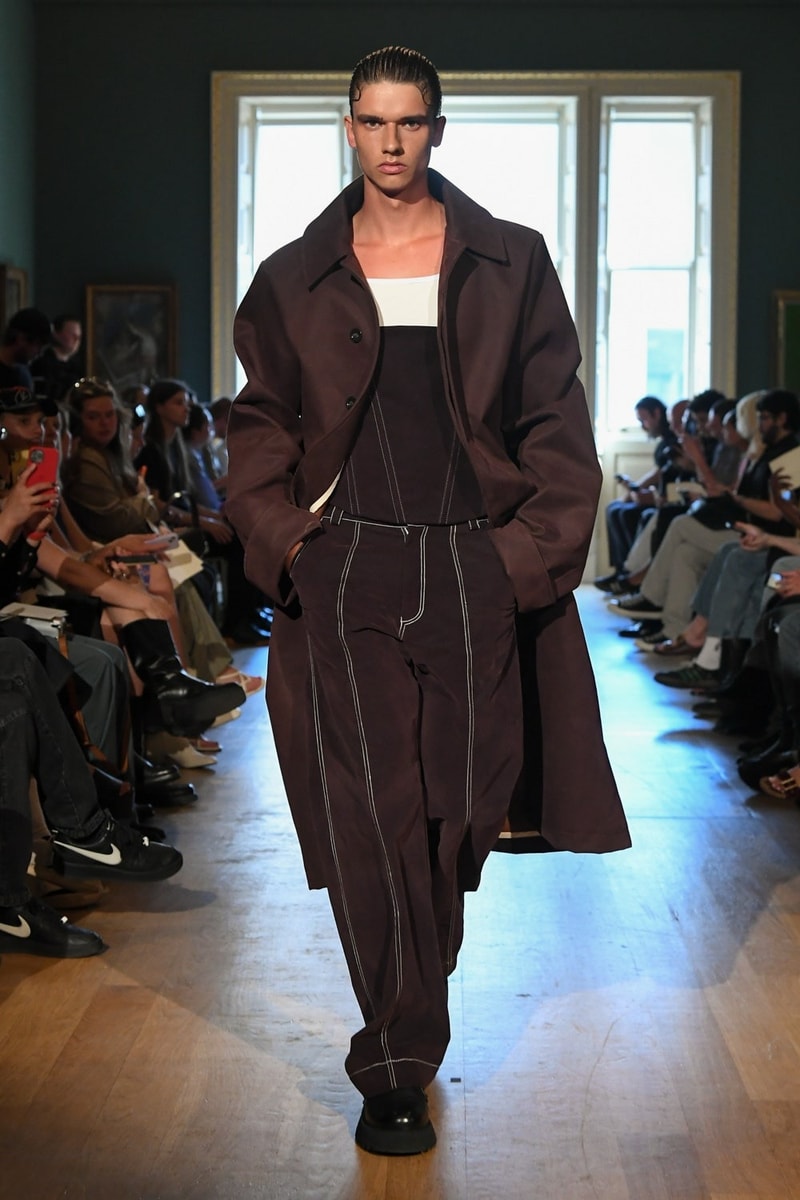 13 of 31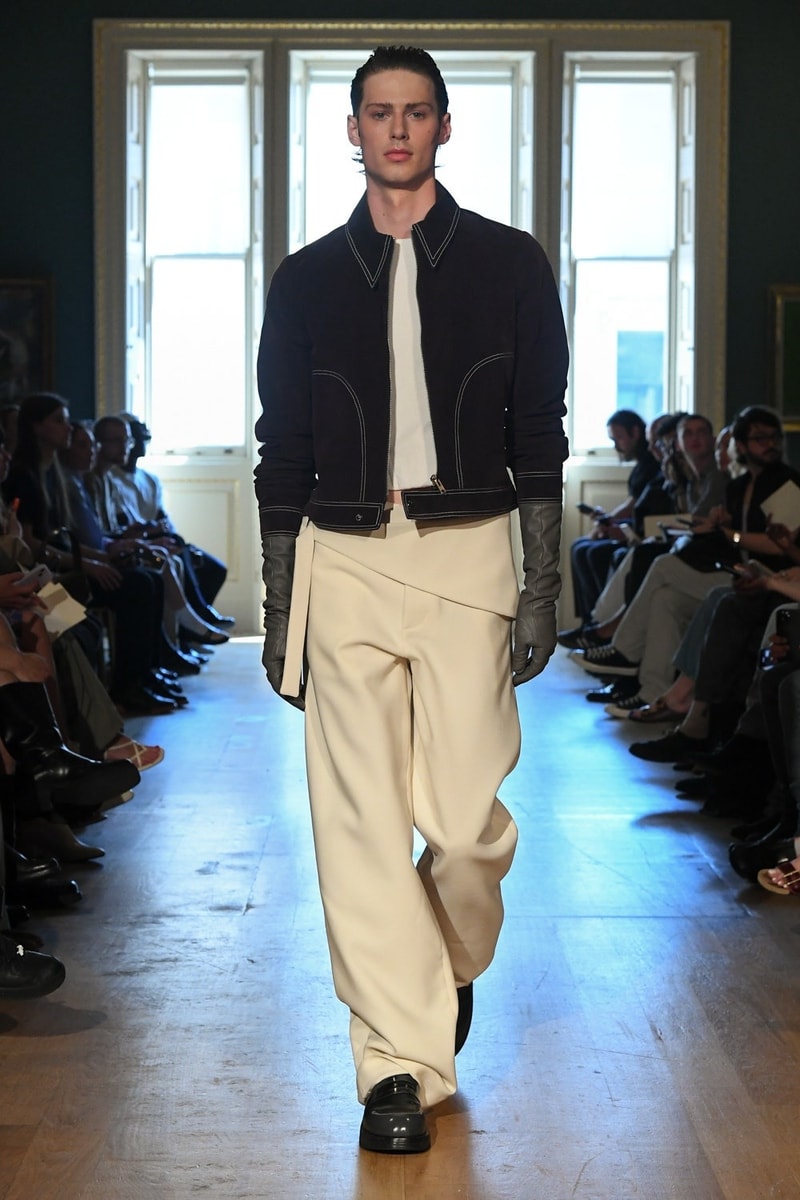 14 of 31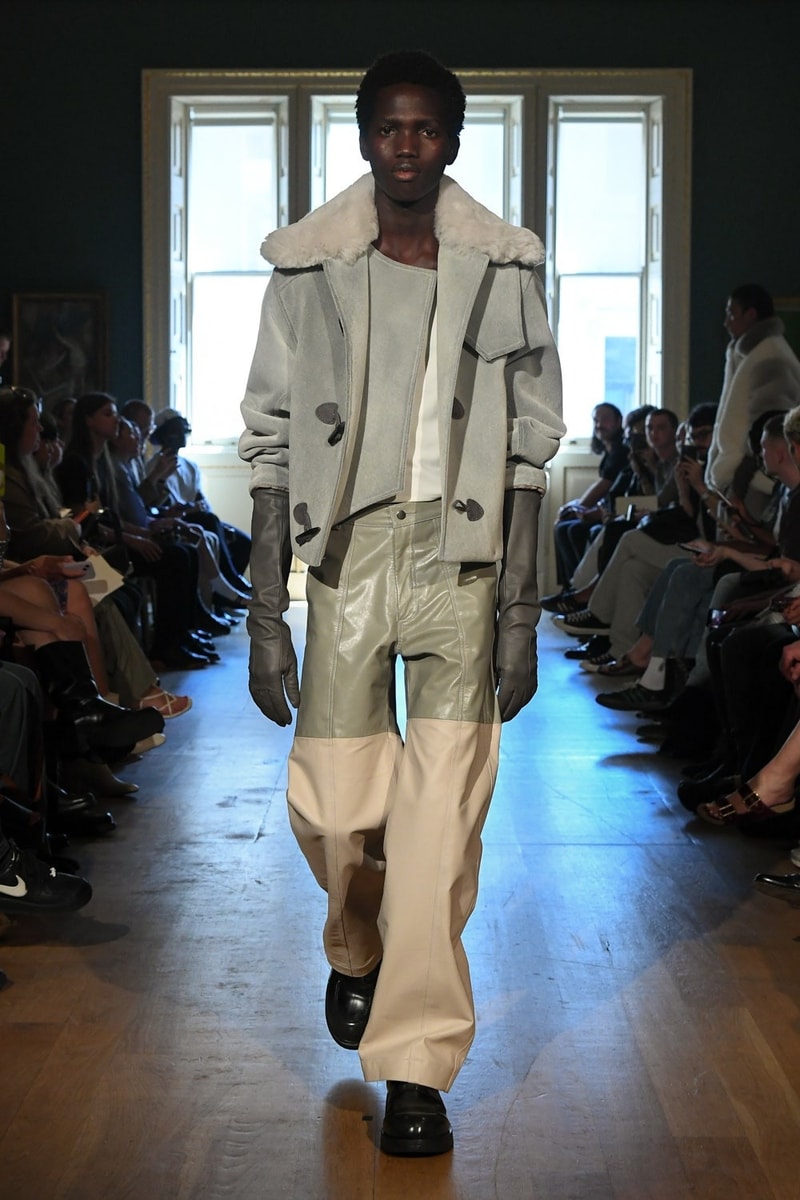 15 of 31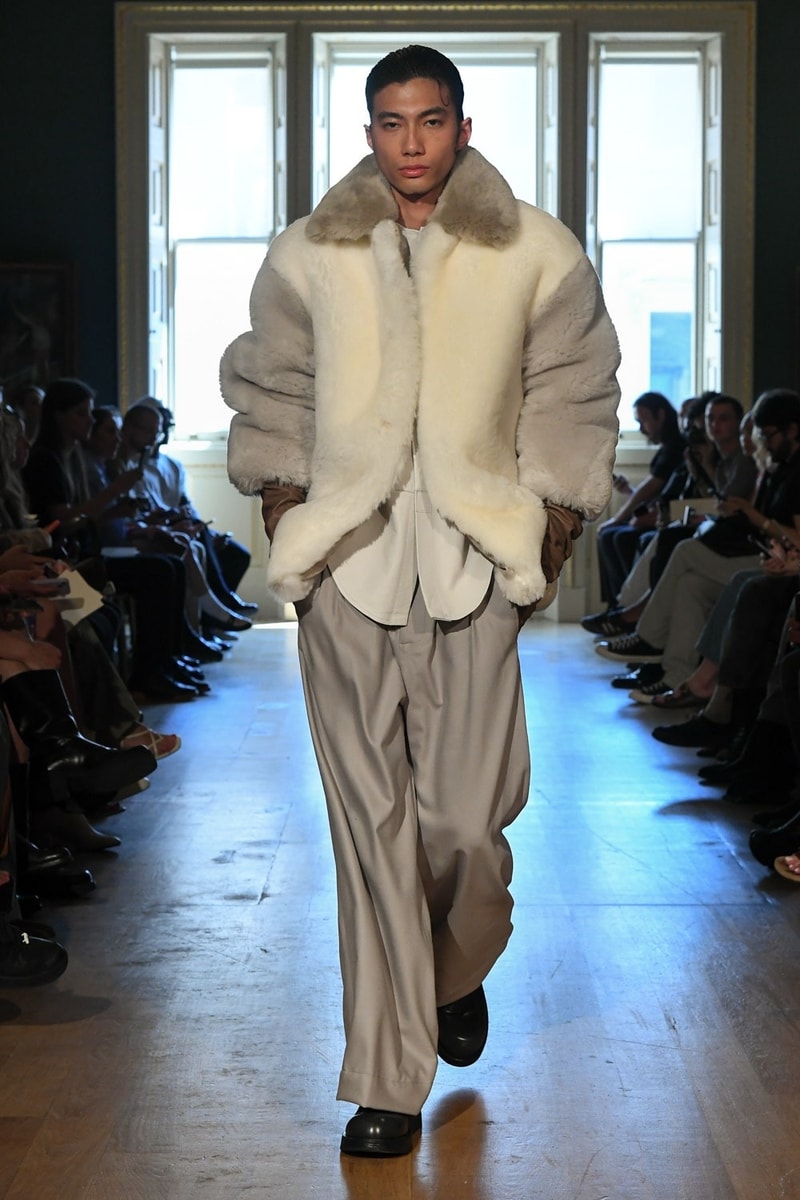 16 of 31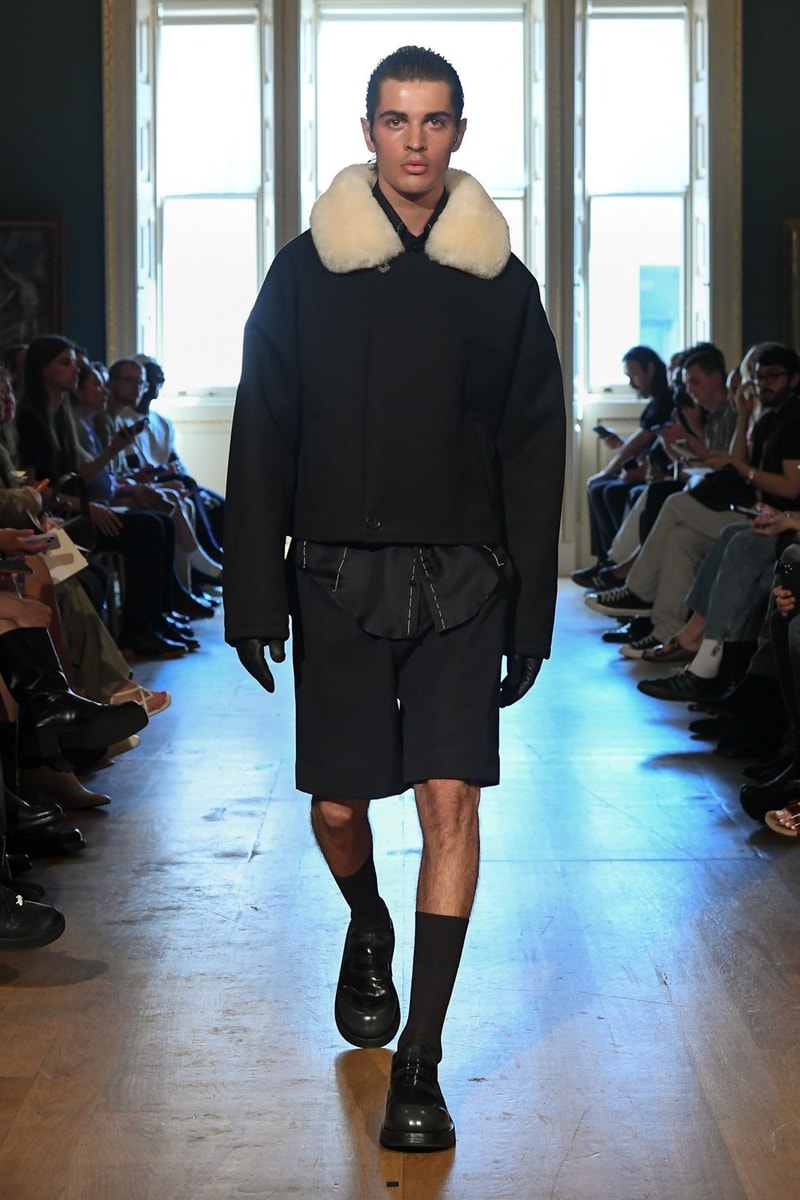 17 of 31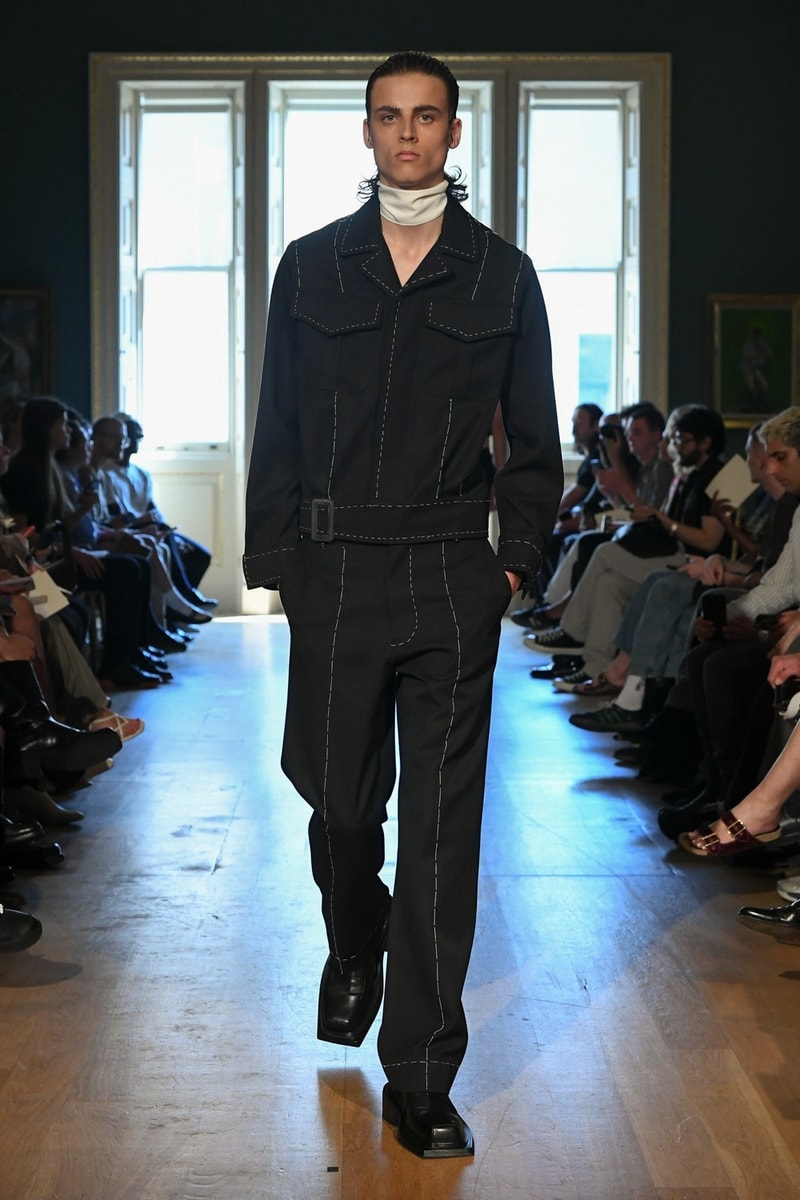 18 of 31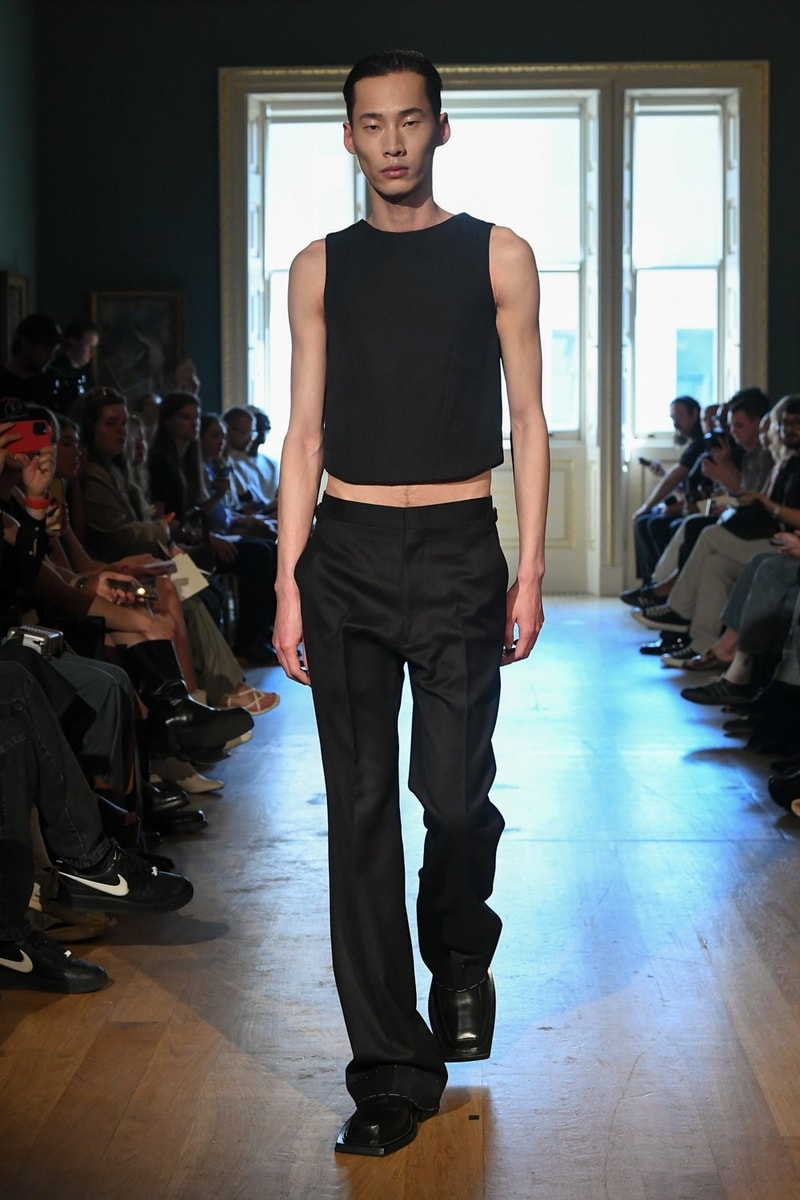 19 of 31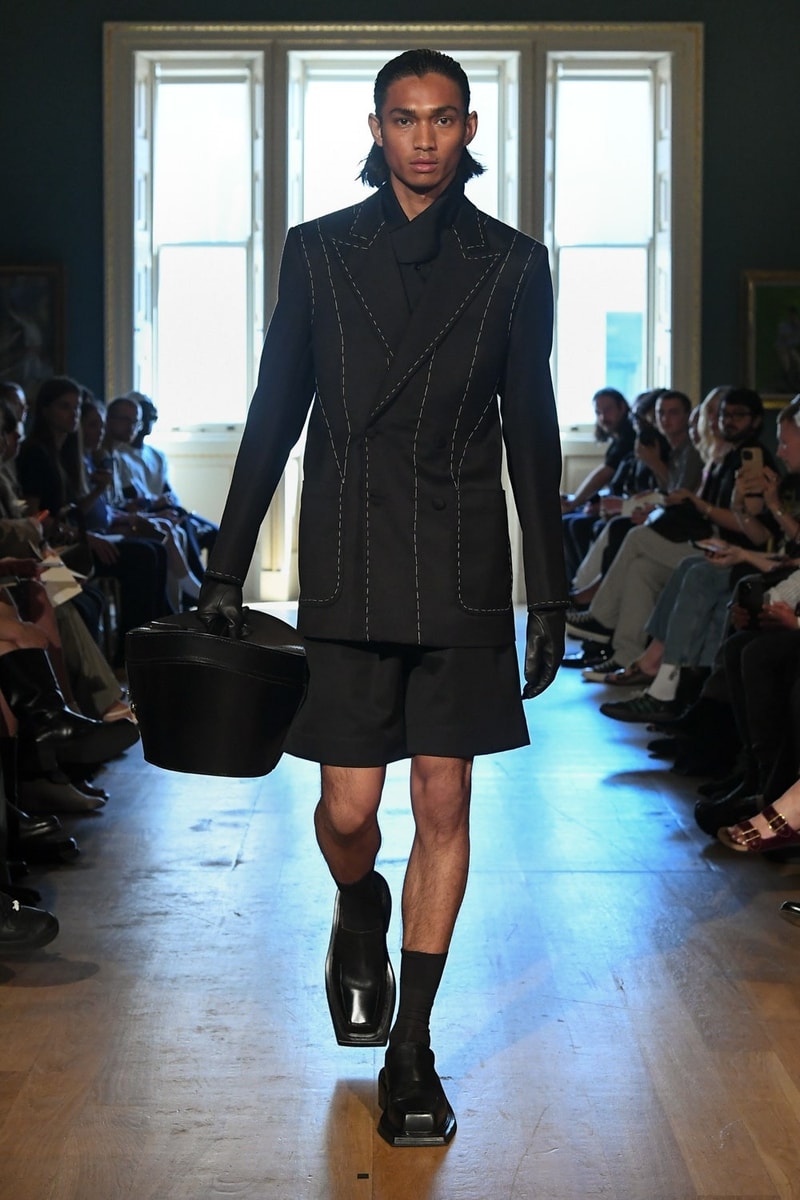 20 of 31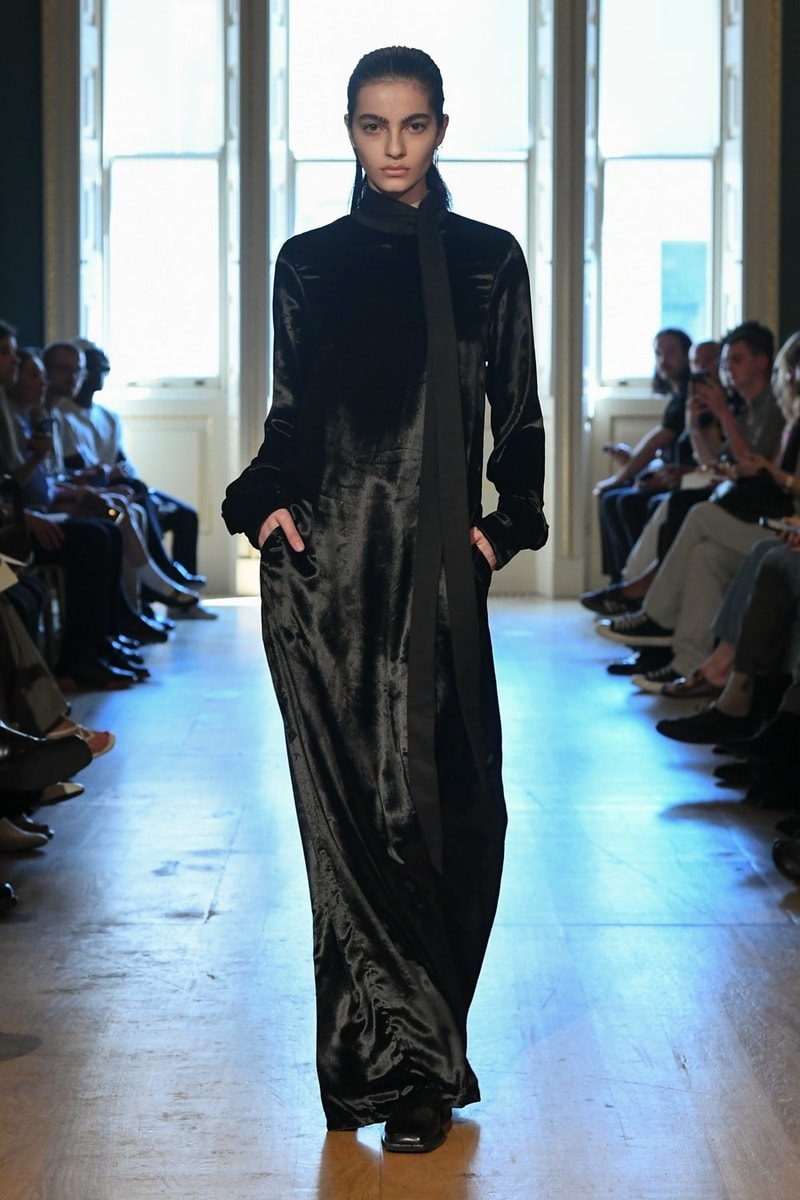 21 of 31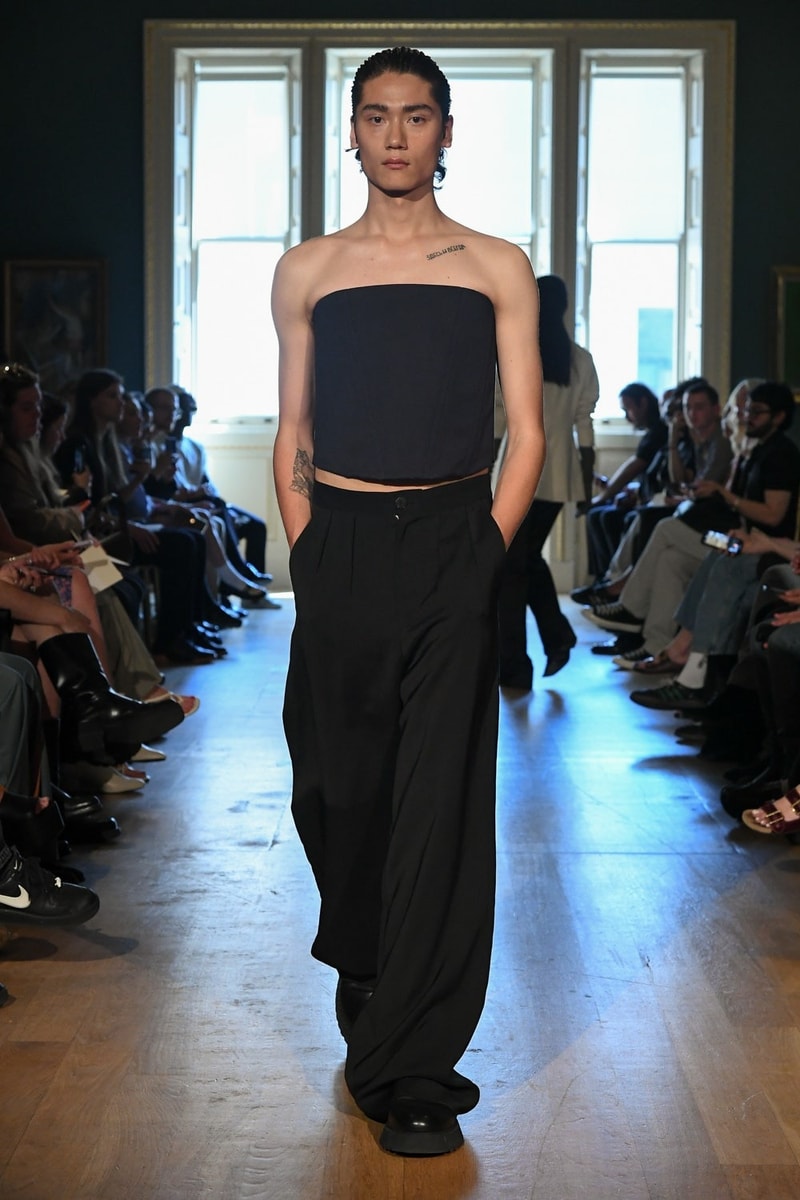 22 of 31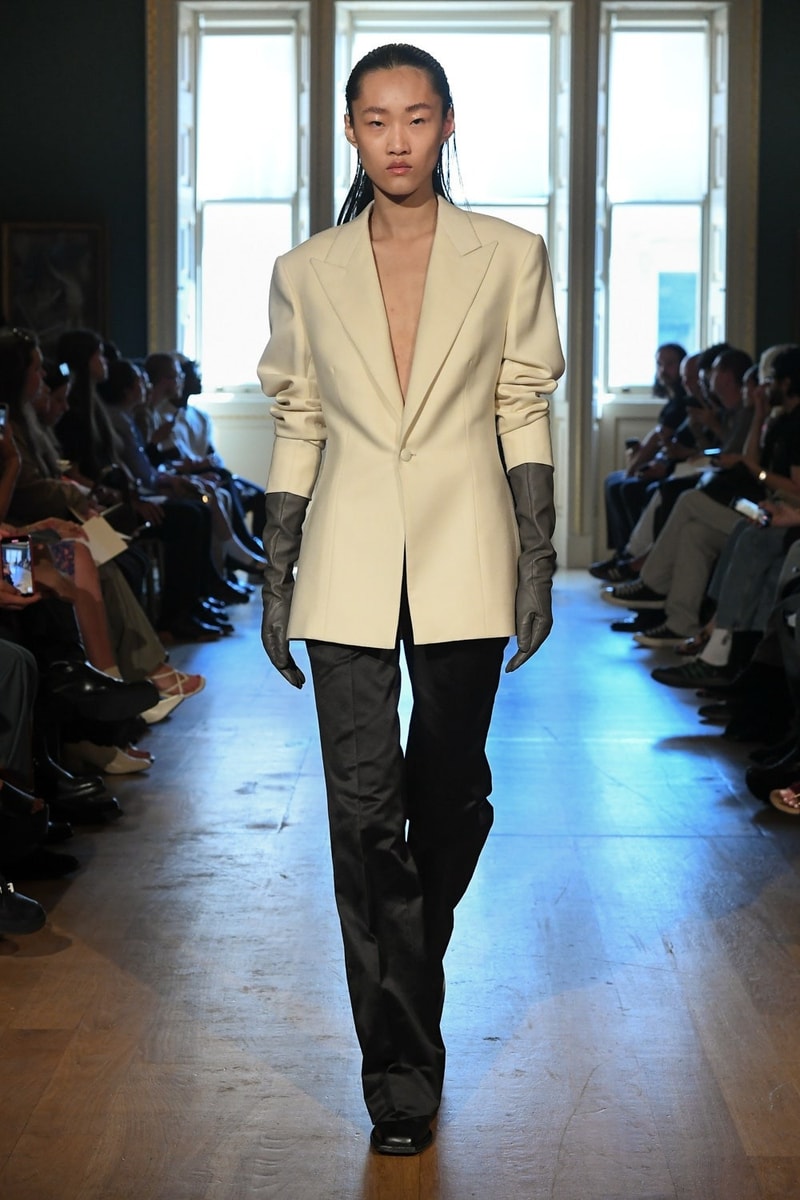 23 of 31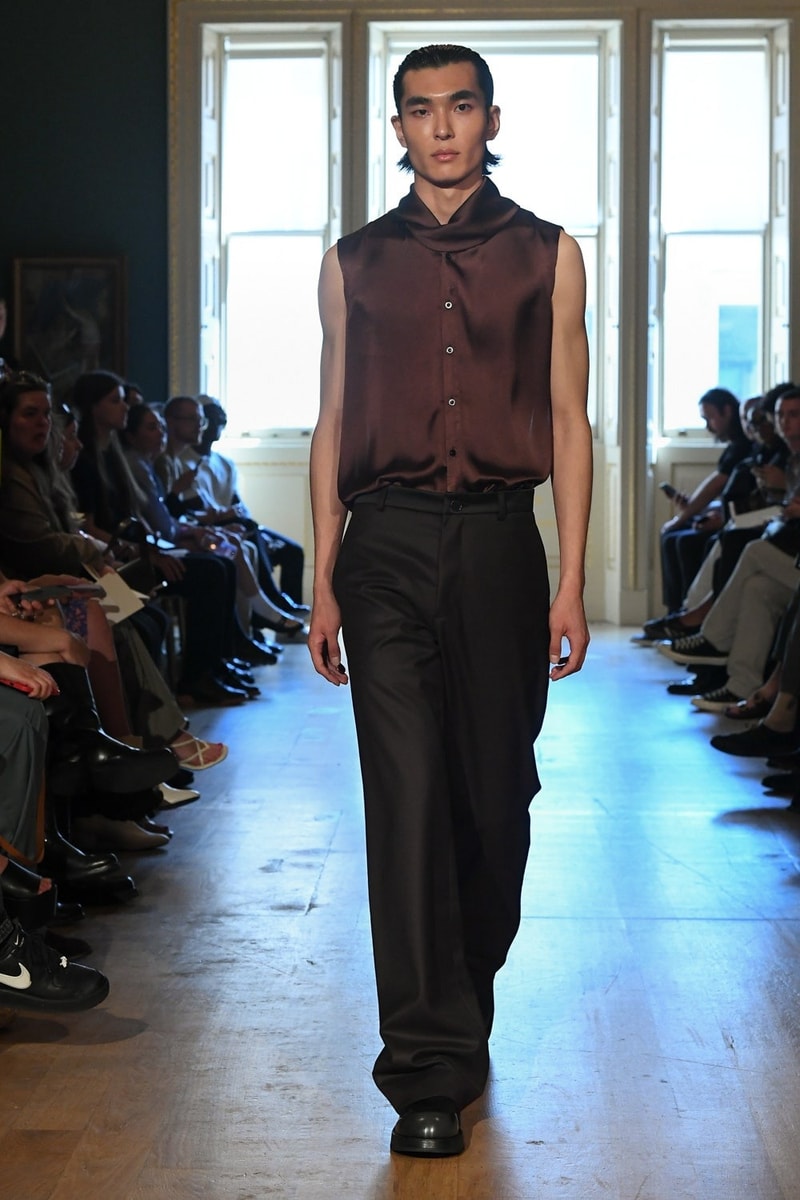 24 of 31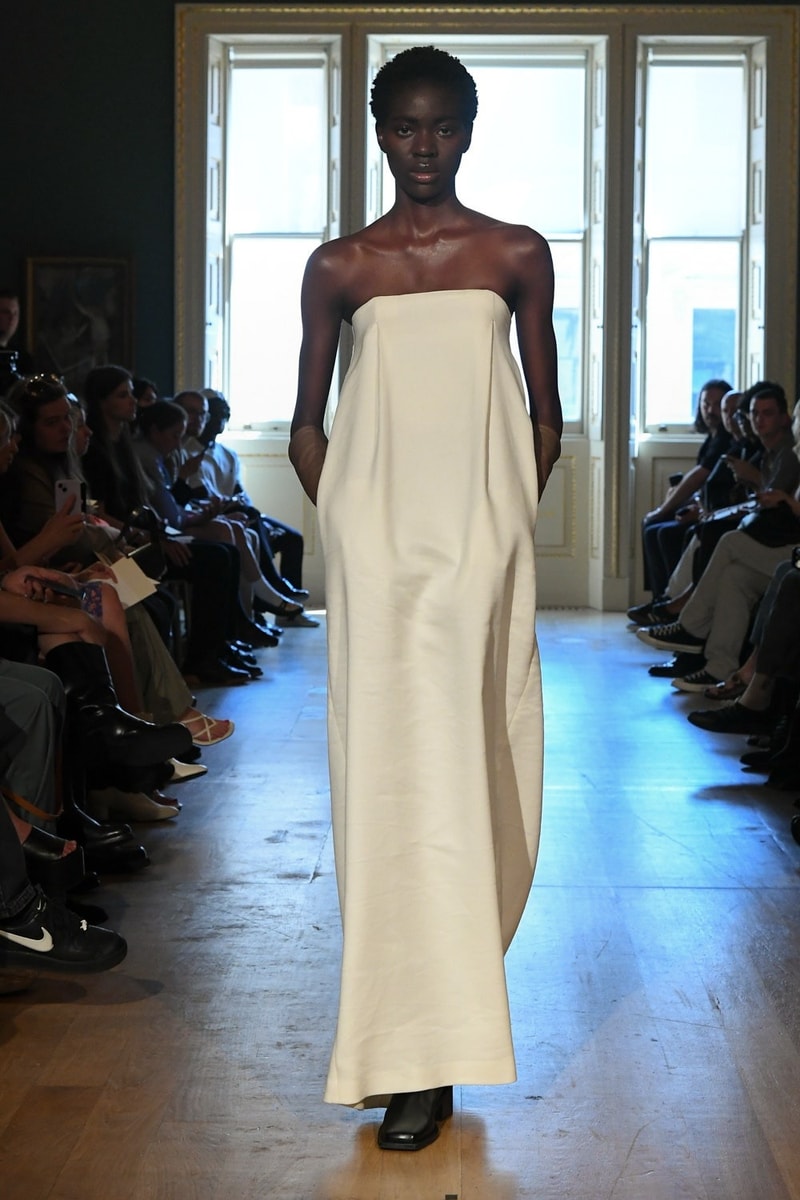 25 of 31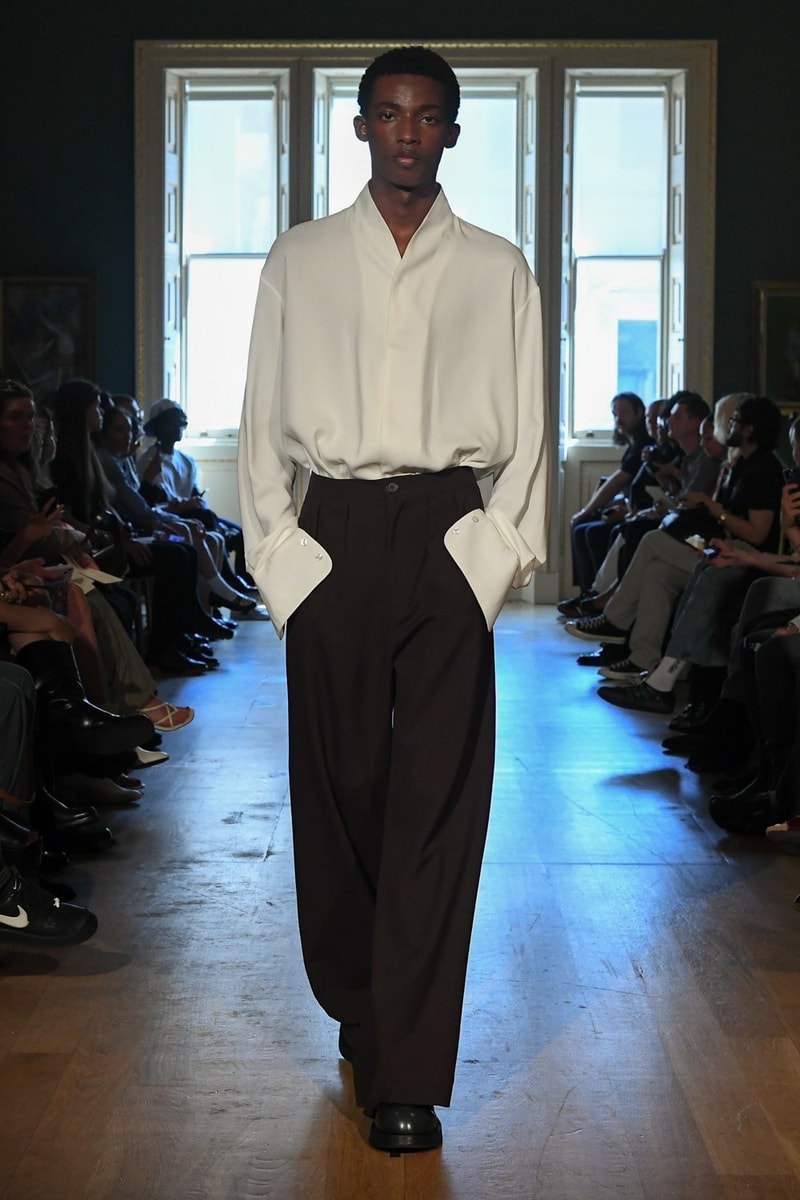 26 of 31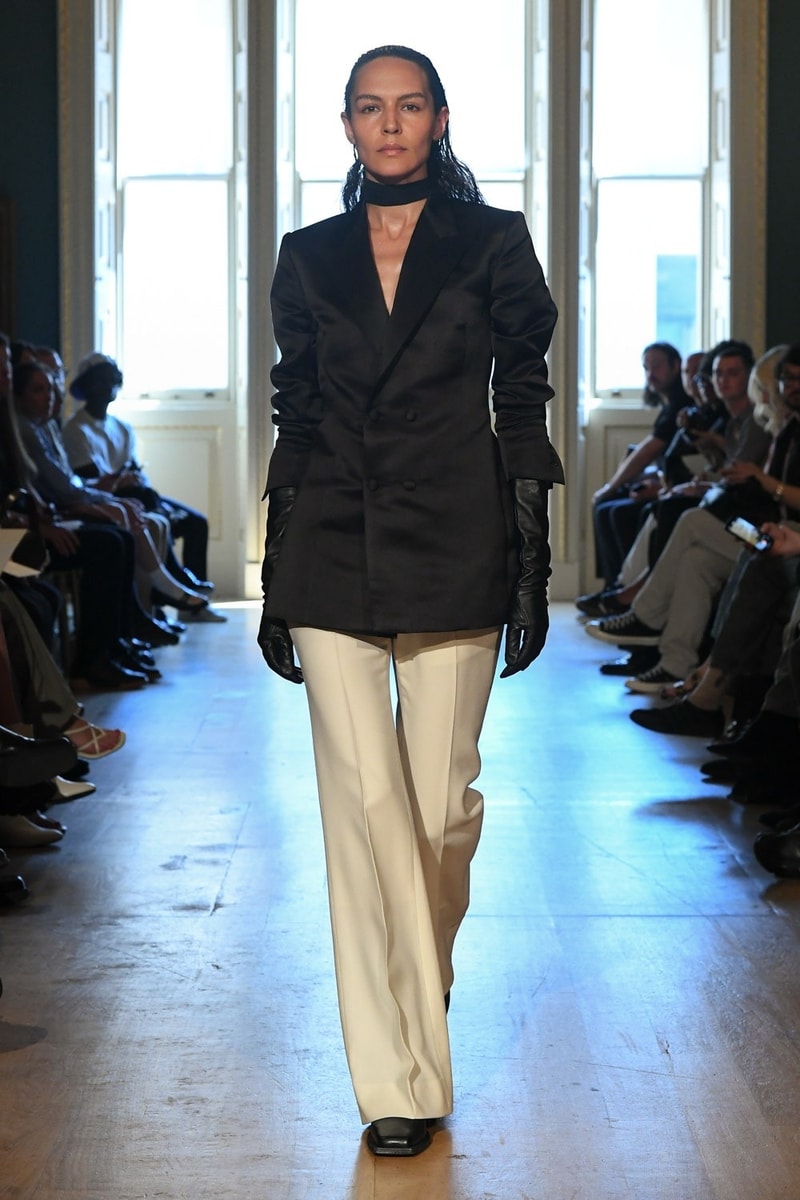 27 of 31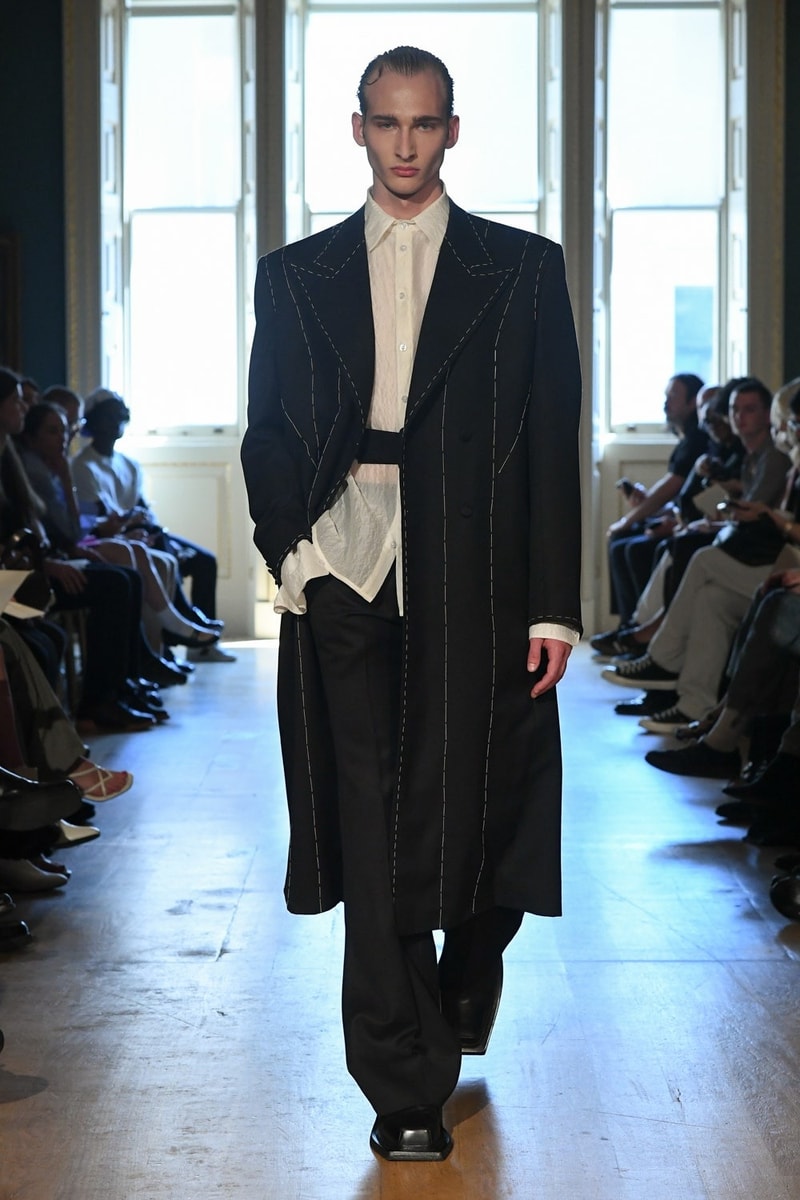 28 of 31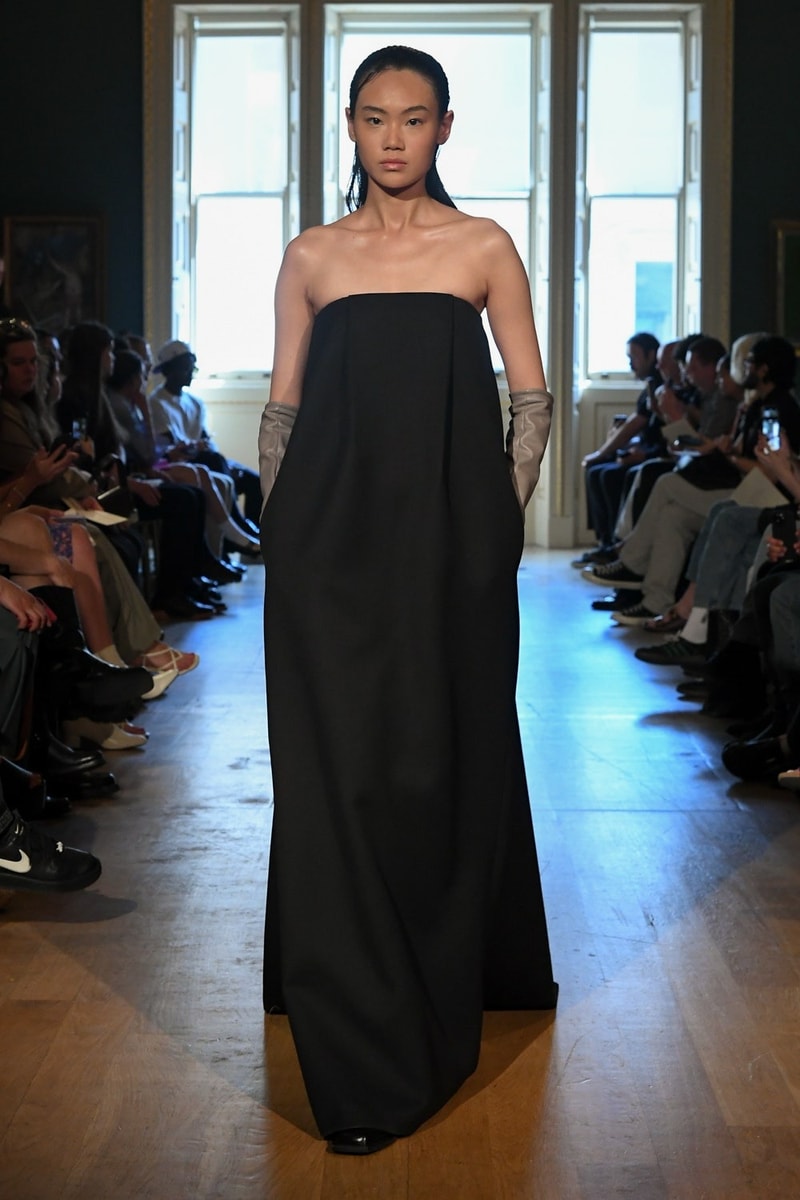 29 of 31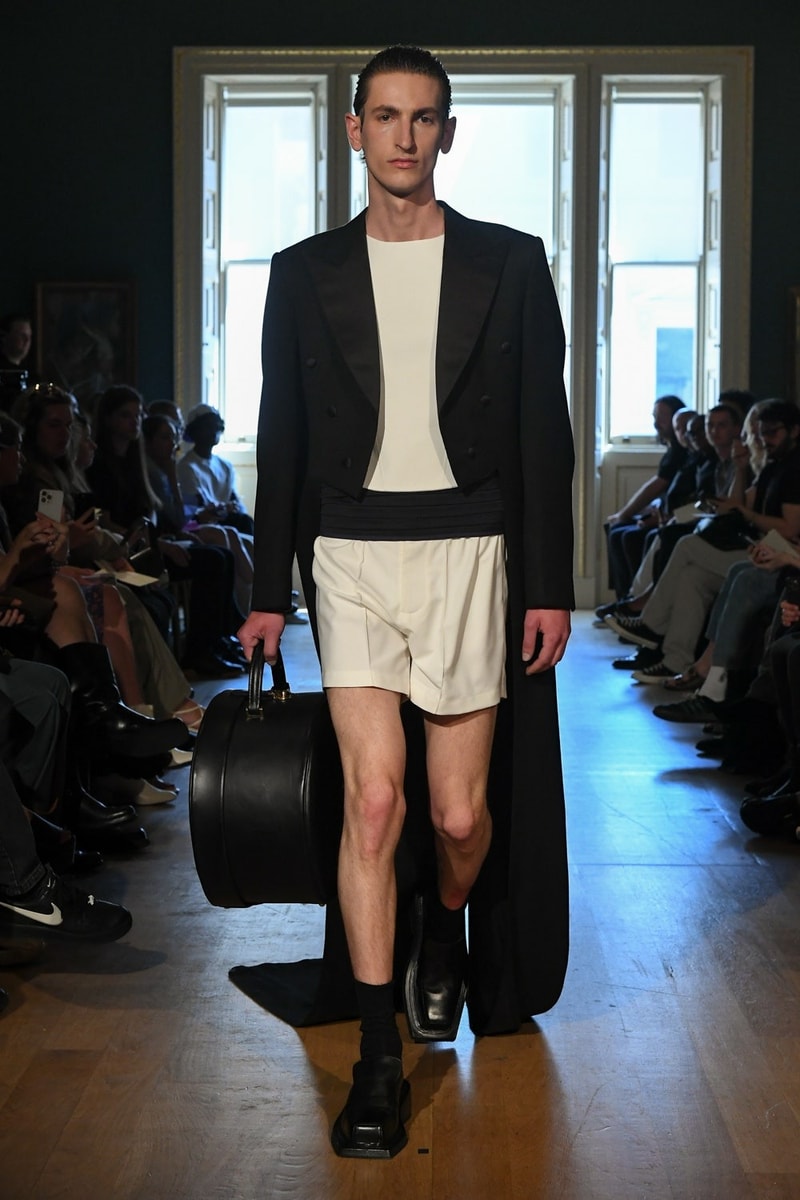 30 of 31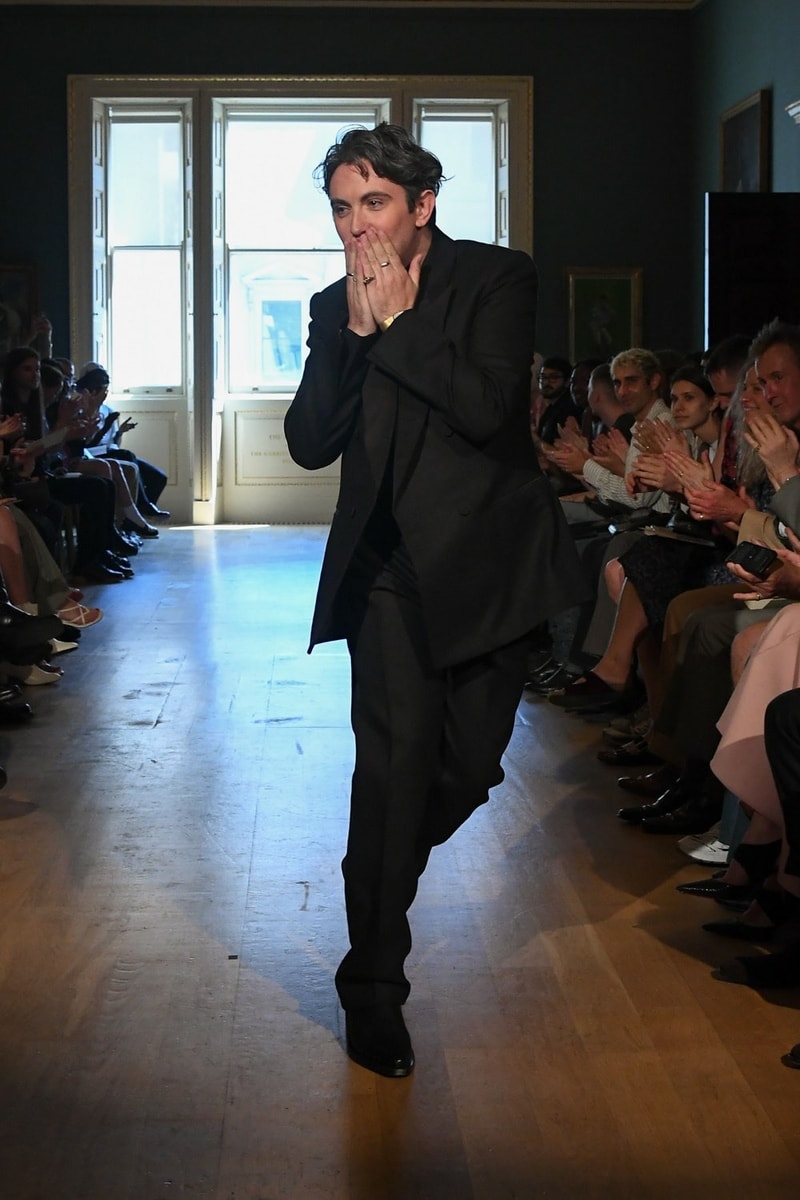 31 of 31
Daniel W. Fletcher's Fall/Winter 2023 collection, "I Loved You From the Start," was a romantic tour de force. In the future, this will be seen as the London-based designer's magnum opus, his greatest achievement to date since his eponymous label was established in 2015. It wasn't just because of the clothes, the choice to aptly play Lou Reed's "Perfect Day" upon the closing ceremony, nor was it solely down to him fine-tuning and finessing every last detail of the collection — it was a culmination of every element, playing in harmony with a Huntsman Savile Row collaboration, storytelling, and emotional riffs more eloquently and dramatically than ever before.
Debuted in opulence at The Royal Academy of Arts' "The Fine Rooms" space, the collection unfolded with immediate gravitas. It was an ode to craftsmanship, and while this is always a cornerstone of Fletcher's output, FW23 felt like a momentous example of why he is London's fashion darling. Working with Huntsman — a 174-year-old tailor renowned for making some of the finest clothes in the world — Fletcher delivered nine bespoke suits and 12 ready-to-wear styles that carried influence from both Fletcher and Huntsman's archives.
The result was a phenomenal display of contemporary sartorialism. In no particular order: morning coats draped on hard wood floors with the silk billowing behind the model; jackets featured nipped waists, enlarged shoulders, and long pleated backs; the suit basting was left exposed on everything from workwear-derived boiler suits to formalwear and Fletcher's signature A-line coat; and bulletproof vest tops were transformed into works of armor-like corsets, tieing at the rear to give posture and pronounced presence.
Basting is typically removed, but Fletcher kept it in for a modern feel. But beyond that, the lines referenced the designer's frequent use of top-stitching and stripes, something that came to fruition on double-breasted suit jackets, scallop-edged denim shirts, wide-leg pants and corsetry.
All this and more was paired with the kind of "Quiet Luxury" that doesn't feel stuffy or old-fashioned — wool was rich in a cream-tan tone and enveloped a model in a pajama uniform fit for off-duty jaunts, while large shearling collars spread across the neck on a blue-gray suede jacket, accented with leather gloves. Shearling made multiple appearances, but seldom became the focal point. In doing so, Fletcher truly exercised the notion of less is more.
Per his show notes, the designer said: "To work with Huntsman in such a way that has been so much about detail and craft is a real honor. I know that being able to observe and take note of the way that Campbell [Carey is Head Cutter and Creative Director at Huntsman] and the team on Savile Row work will inform how I go on to design for the rest of my career. Building from the collaboration, I wanted to show the best of what we do here in the UK, the craft behind creating these collections and the heritage of British fashion."
Speaking exclusively to Hypebeast, the designer added:
"The collections are always emotional — it subconsciously comes through the work. When I am designing it's really about how I am feeling in my life. This season felt like a real moment, it almost felt like I went back to school. I think that came from the process of working with Huntsman; working with its tailors, pattern cutters, and seamstresses, the process of this has been so informative that I think I will take this through my career for the rest of my life.

Huntsman was so responsive to me bending the rules to what is traditional tailoring. I said I wanted to leave the basting stitches; I thought a 174-year-old tailor would freak out. But it didn't, the team was so responsive. I wanted to make things this way, the shoulders bigger, and they did. The result is a real balance between our two brands – it's Huntsman, it's Daniel Fletcher, and you see both worlds.

This show felt different because we gave the collection time, by showing it in June. The condition was that we needed to have six months to fit the suits, and I think, as a result, it's a little bit paired back but it feels right for the direction we're now taking as a brand. Also, the way that we showed it was different. Paris has Couture, London has Savile Row. This was our take on that.

It's refinement — it's a sign of the future of what we're going to do. Do you know what I'm really excited for? To do the fittings with all of our clients, to get them in and do their suits."
Daniel W. Fletcher's FW23 "I Loved You From the Start" collection, which debuted off-schedule during London Fashion Week, can be seen above. Stay tuned to Hypebeast for more show coverage this Fashion Month.