DJ Khaled Announces Inaugural We the Best Foundation Golf Classic
Arriving in Miami Beach this summer.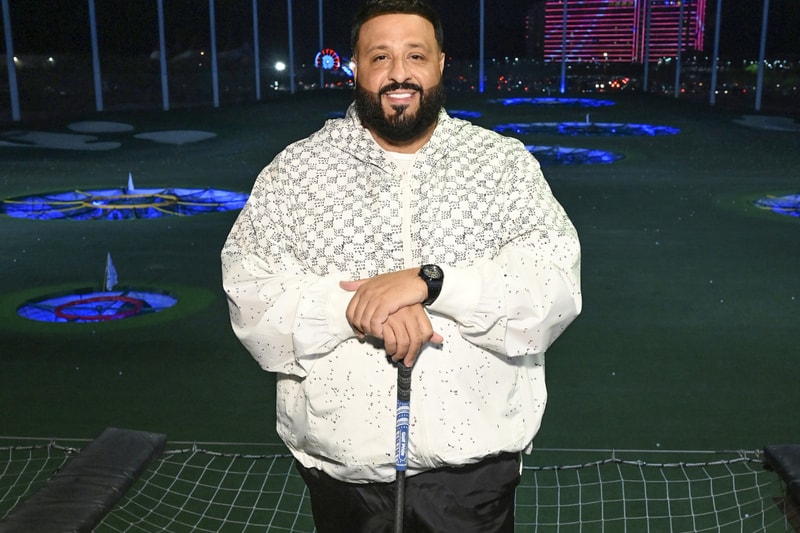 DJ Khaled, father of Asahd and Aalam, has officially announced his first-ever We the Best Foundation Golf Classic. The celebrity golf match will be held in Miami Beach this summer in support of charity.
Sponsored by Jordan Brand, the golf tournament will see Khaled joined by a long list of famous players, teeing off to support various charities. All proceeds are expected to benefit the We the Best Foundation through its endeavors in education, the arts and many more. The multi-Grammy award winning artist took to Instagram Reels to share the announcement while he was hitting a few on the golf course himself. In a statement, Khaled said,
"Just to be out on the golf course with close friends and family of mine is a blessing. Giving back makes it even better. I can't wait to see you all at the first-ever WE THE BEST FOUNDATION GOLF CLASSIC. We're starting something very special here while introducing the sport of golf to a wider community."
The event is slated to begin on July 19 where Khaled will be welcoming guests and sponsors to the Golf Classic. Then, bright and early on July 20, registration and breakfast begins at 8 a.m. with celebrity introductions at 9 a.m. The tournament is slated to kick-off at 9:30 a.m. shapr and awards will be presented at 2:30 p.m. In another statement to the press regarding the event, DJ Khaled announces that the golf classic will be hosted at the Miami Beach Golf Club and will even feature a few surprises. Stay tuned.
In case you missed it, the Hypegolf Invitational presented by Samsung Galaxy is coming to Los Angeles.