First Look at the New macOS Sonoma Features
Introducing interactive desktop widgets, game mode, enhanced video conferencing features, and much more.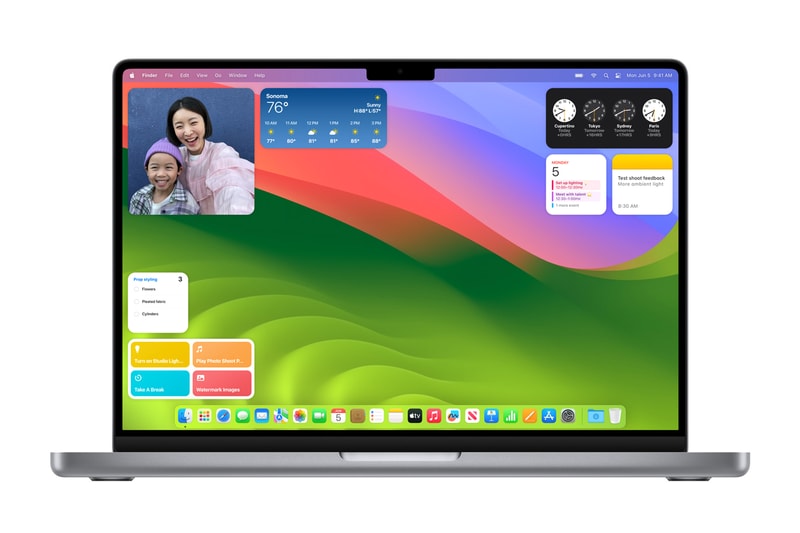 1 of 2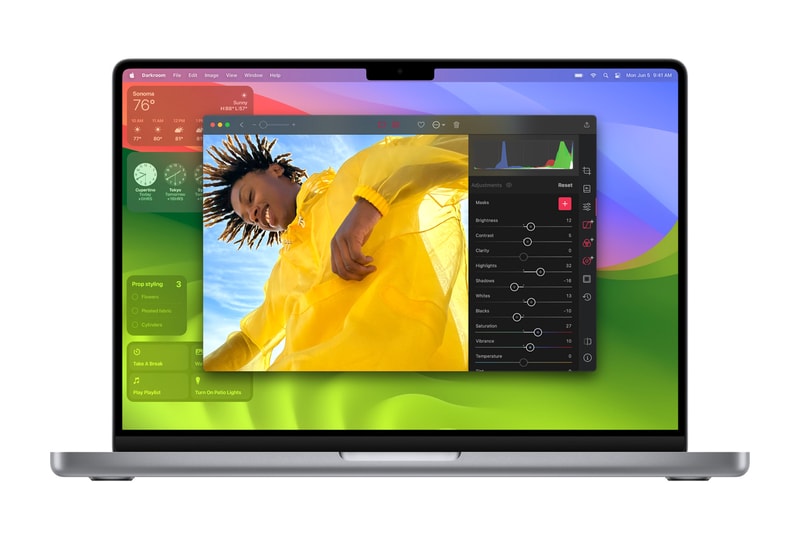 2 of 2
Apple has officially previewed the latest version of its desktop operating system, macOS Sonoma. Designed to elevate productivity and creativity, the new OS comes with a number of exciting new features including new interactive widgets, smarter video conferencing, major updates to the Safari browser, stunning new screen savers, enhanced accessibility features, and much more.
Highlights include the new interactive desktop widgets which allow you to turn off the lights, pause and play a podcast, manage your to-do list, and more all directly from your desktop. When you open an app or window or use Stage Manager, widgets automatically fade into the background to increase focus on the task at hand.
Video Conferencing has also received a number of changes that users will soon be experiencing including 3D augmented reality effects which are activated with hand gestures and Presenter Overlay, which keeps you part of the conversation when sharing your screen. Presenters may choose to appear in front of their content either green-screen-style or as a movable bubble. You will also be able to adjust the frame with zoom and pan controls or use Recenter to reposition yourself on the screen for the best effect.
The new Safari is said to be more responsive than ever, showing easier-to-read and relevant suggestions. Different profiles can also be created for work and personal use with separate histories, extensions, tab groups, cookies, and favorites.
During offtime, a new Game Mode automatically gives games priority on the CPU and GPU, lowering usage for background tasks and dramatically reducing latency with wireless accessories for increased responsiveness. For work, a new high performance mode is brought to the Screen Sharing app, enabling responsive remote access to hybrid in-studio and remote pro workflows — "whether editing in Final Cut Pro or DaVinci Resolve, or animating complex 3D assets in Maya." An additional Lockdown Mode increases security to help protect against cyber attacks.
"macOS is the heart of the Mac, and with Sonoma, we're making it even more delightful and productive to use," said Craig Federighi, Apple's senior vice president of Software Engineering. "We think users are going to love macOS Sonoma and the new ways it enables them to personalize with widgets and stunning new screen savers, see new levels of gaming performance, and gain powerful productivity for video conferencing and browsing with Safari."
Learn more about macOS Sonoma's many more updates on the Apple website. The operating system is set to arrive this Fall.
In other news, Apple debuts the long-awaited Vision Pro AR headset.