Run-DMC to Headline a 50th Anniversary of Hip-Hop Concert at Yankee Stadium
"Hip-Hop 50 Live" will also feature performances from Snoop Dogg, Lil Wayne, and Ice Cube.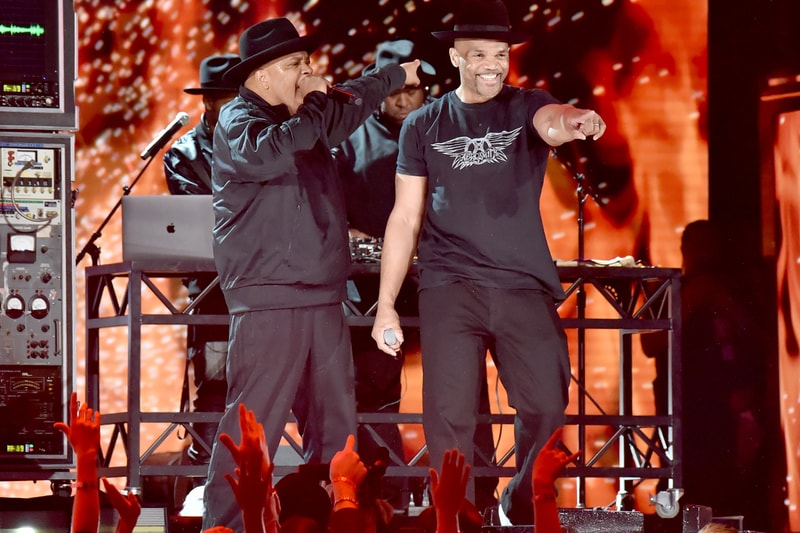 Hip-Hop is heading back to the Bronx in celebration of its 50th anniversary. On Friday August 11th — exactly 50 years to the day that DJ Kool Herc threw the first-ever hip-hop concert in 1520 Sedgewick Avenue's "Rec Room" — the genre will celebrate five decades of life in its home borough's Yankee Stadium with some of hip hop's most iconic artists.
Run-DMC's Joseph "Rev Run" Simmons and Darryl "DMC" McDaniels will headline the one-day celebration alongside performances from Snoop Dogg, Lil Wayne and Ice Cube. A "Queens of Hip Hop" set highlights influential women in the industry and will feature performances from Eve, Lil Kim, Remy Ma, and Trina. There will also be a "Pillars of Hip Hop" set to honor key Hip Hop trailblazers such as DJ Kool Herc & Cindy Campbell, Grandmaster Caz, Kurtis Blow, Melle Mel, Roanne Shante, Scorpio and Sugar Hill Gang. Battlecat, Clark Kent, Minnie Fresh and Marley Mal will all perform as part of the "Legendary DJ Sets" aspect of the show as well.
The Yankee Stadium performance may be one of the last shows that the surviving members of Run-DMC perform: back in January, Darryl "DMC" McDaniels stated that the group's last show would be occuring at Madison Square Garden in April as part of a documentary. Though McDaniels' words didn't ring true (likely to the delight of the group's fans), a headlining set at a festival celebrating the 50th anniversary of hip-hop would be a fitting sendoff.
Tickets can be purchased for presale this Thursday, June 8th, and general sale begins Friday, June 9th at 10:00 a.m EST.
For more 50th anniversary of hip hop celebrations, revisit the 2023 Grammy Awards' tribute to the genre.