Tommy Hilfiger and Mercedes-AMG Enlist Awake NY for a Streetwear-Infused F1 Capsule
Hypebeast spoke with Angelo Baque, founder of Awake NY and avid racing fan, about the full-circle team-up, ahead of the Miami Grand Prix.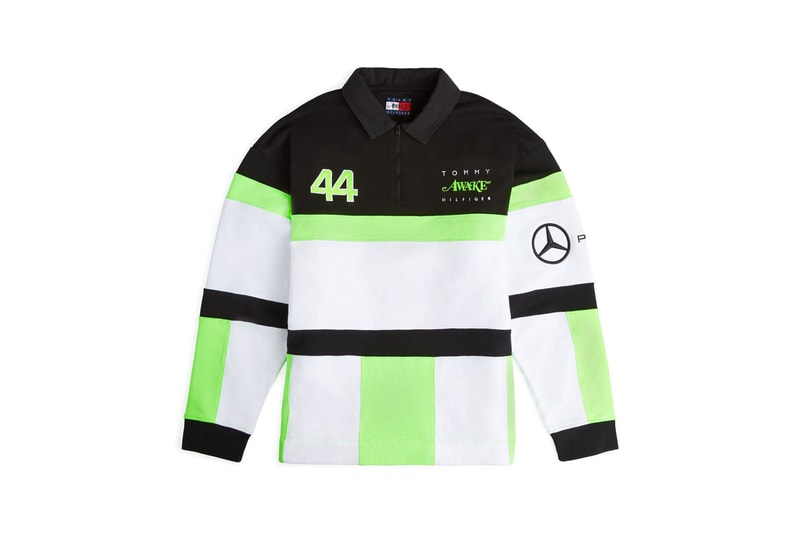 1 of 24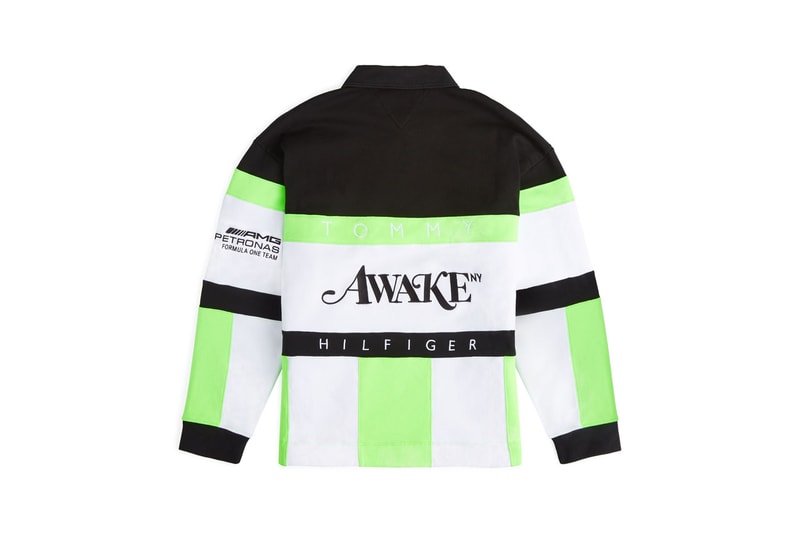 2 of 24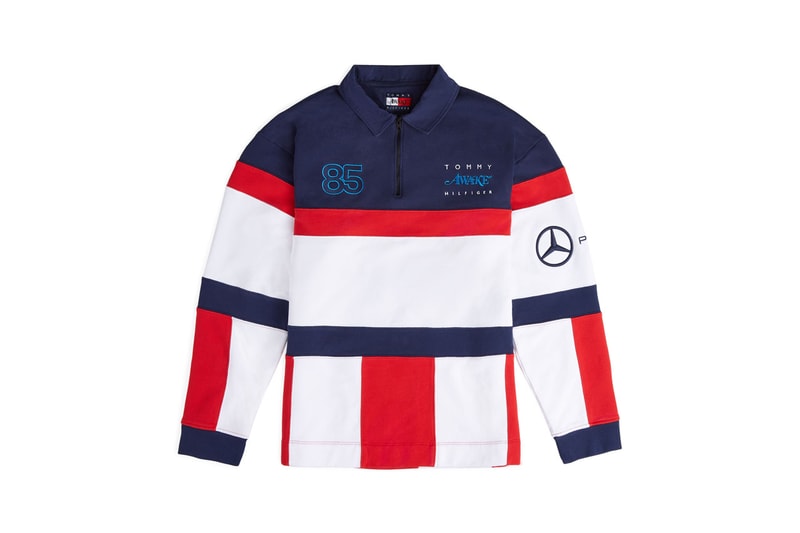 3 of 24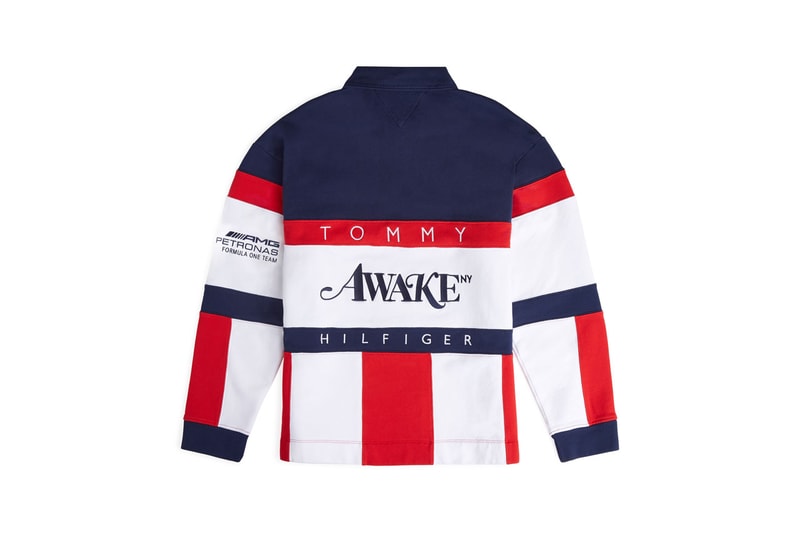 4 of 24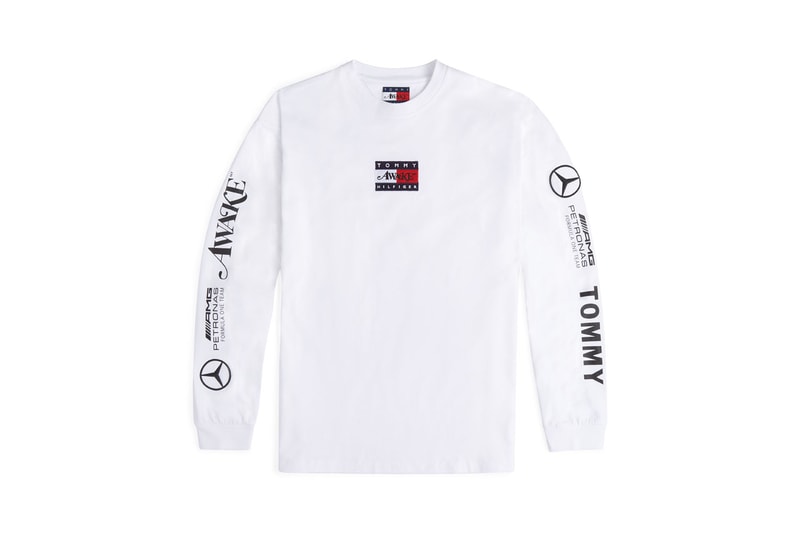 5 of 24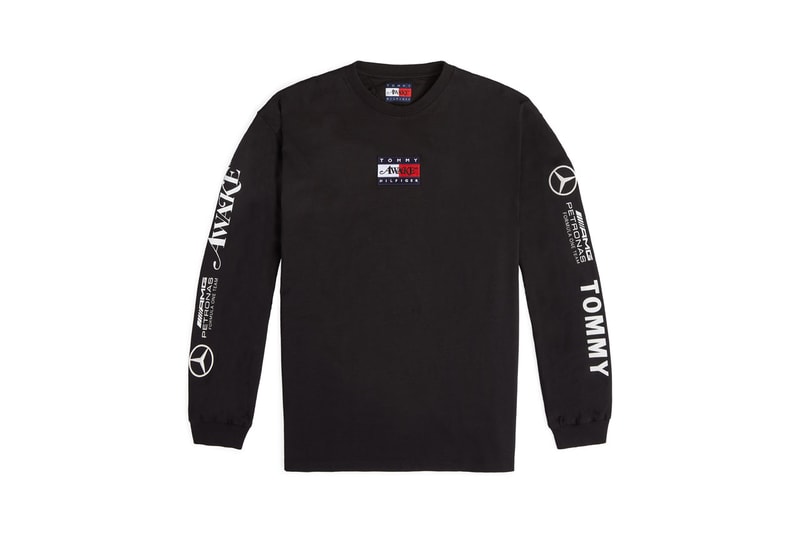 6 of 24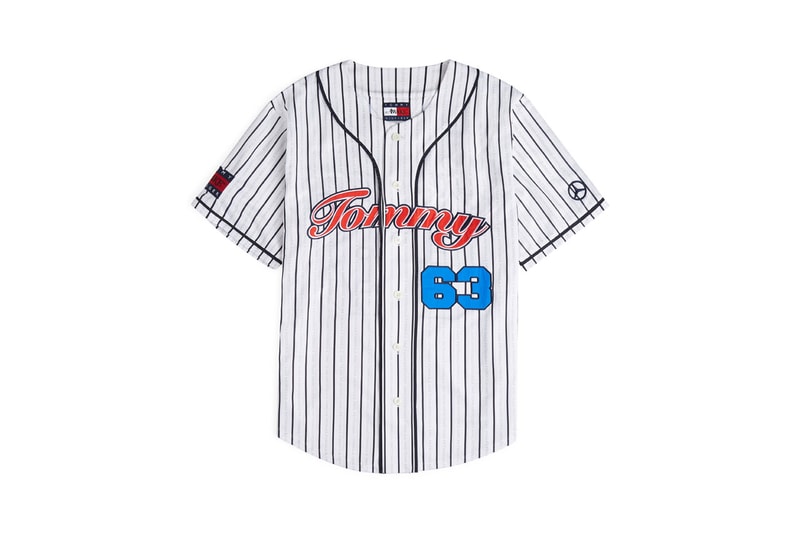 7 of 24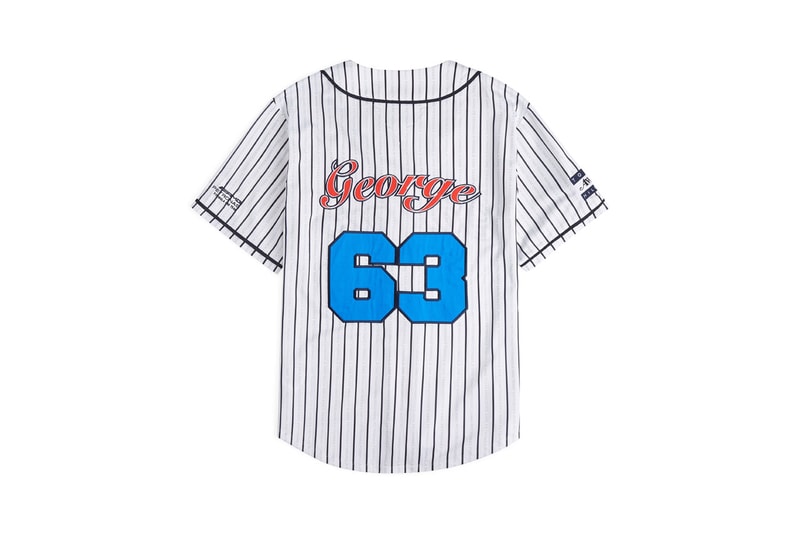 8 of 24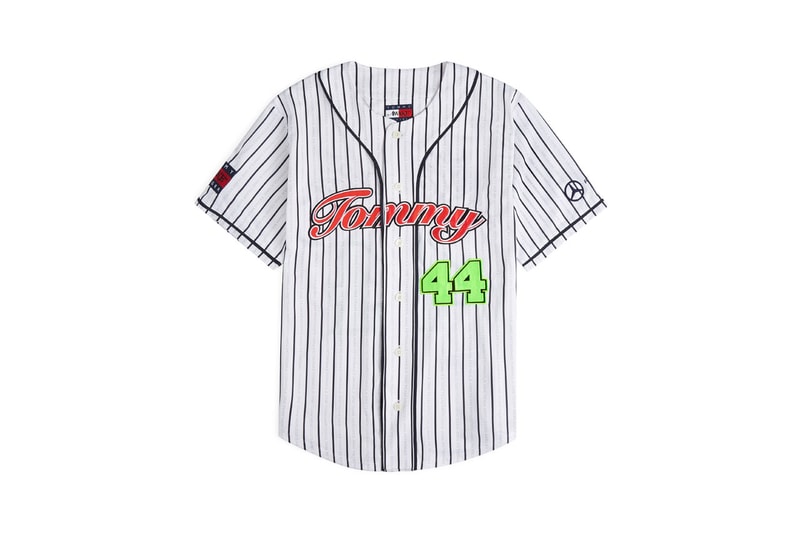 9 of 24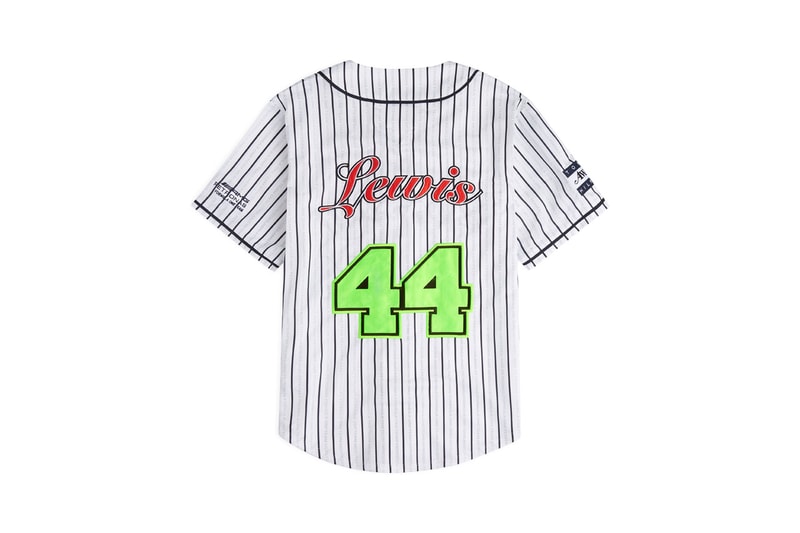 10 of 24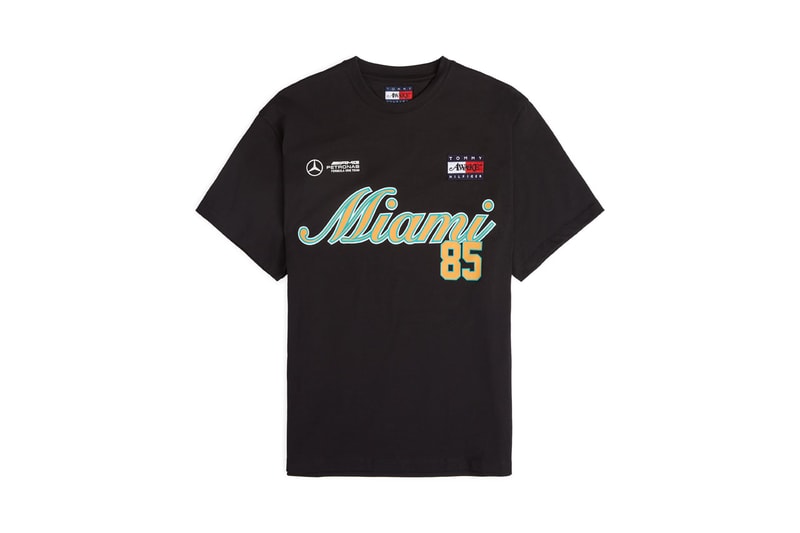 11 of 24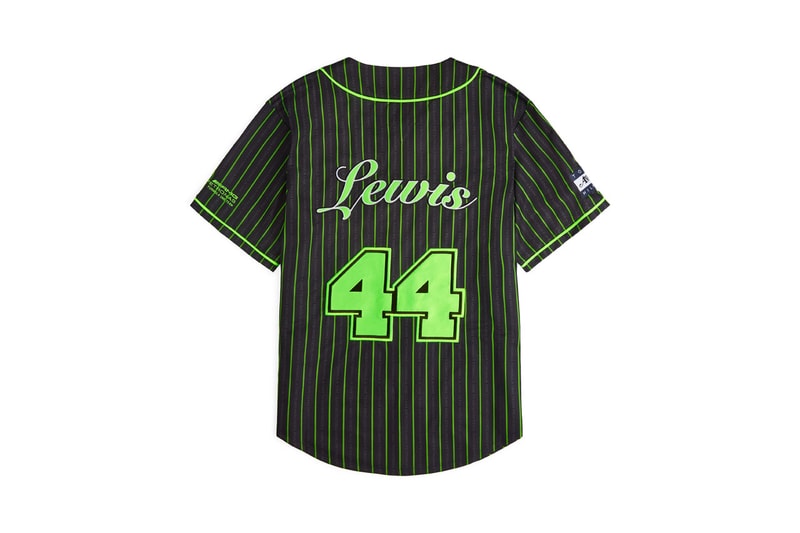 12 of 24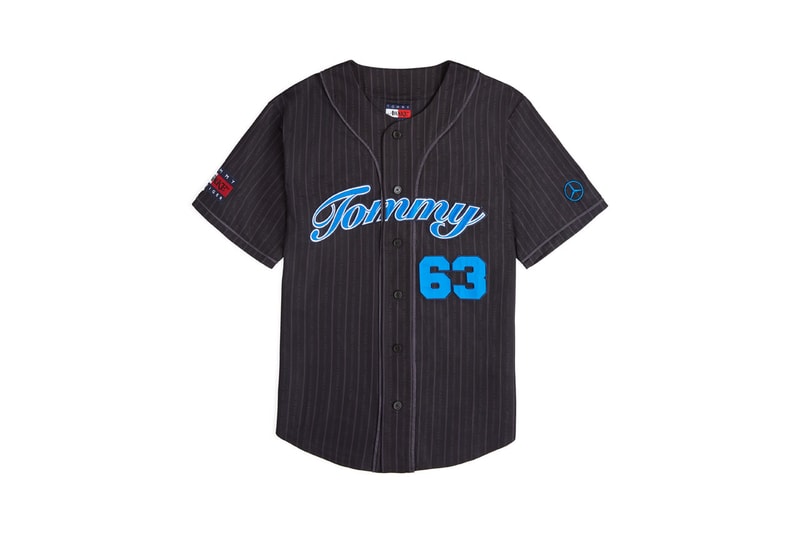 13 of 24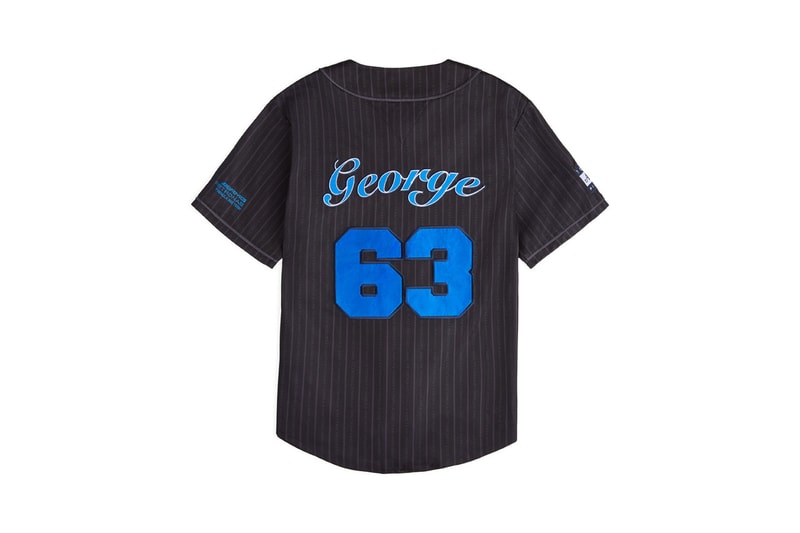 14 of 24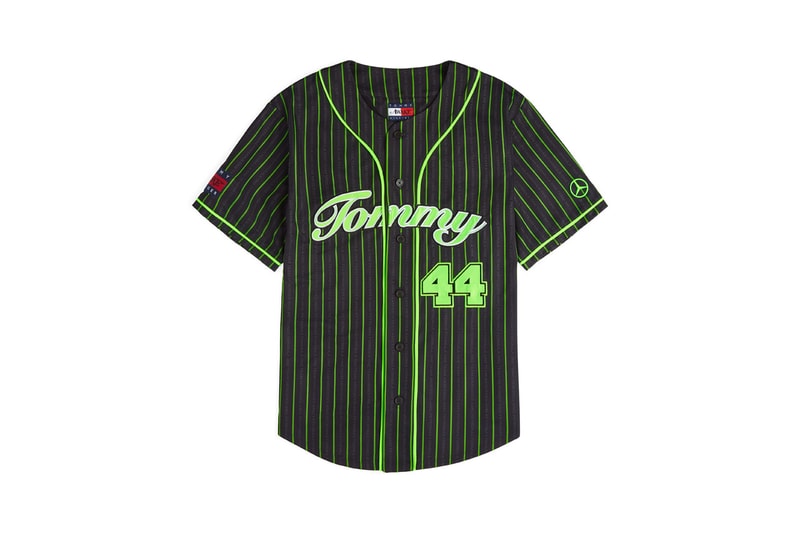 15 of 24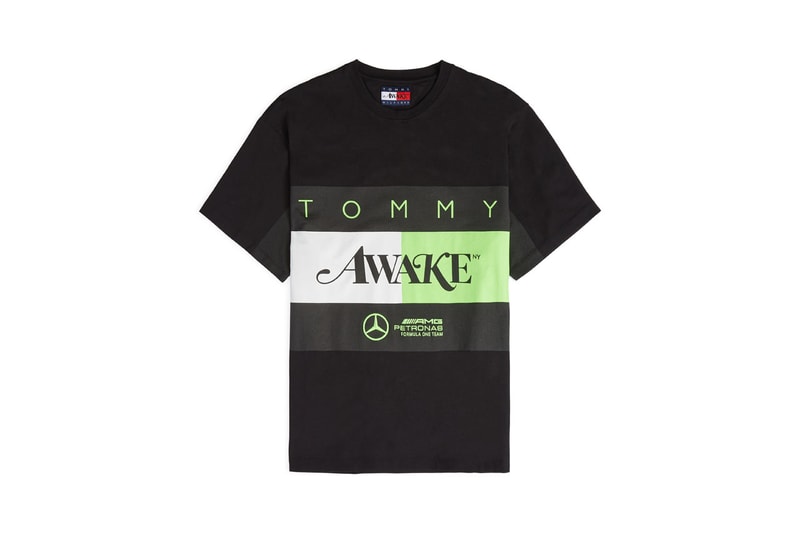 16 of 24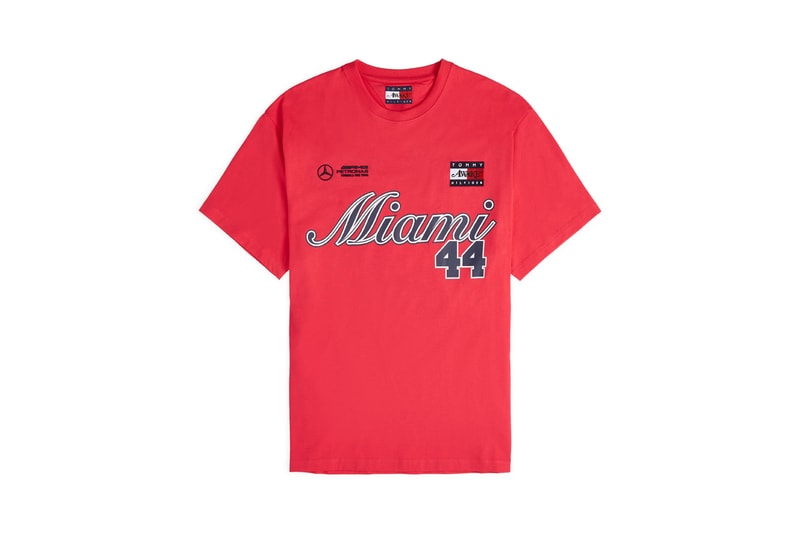 17 of 24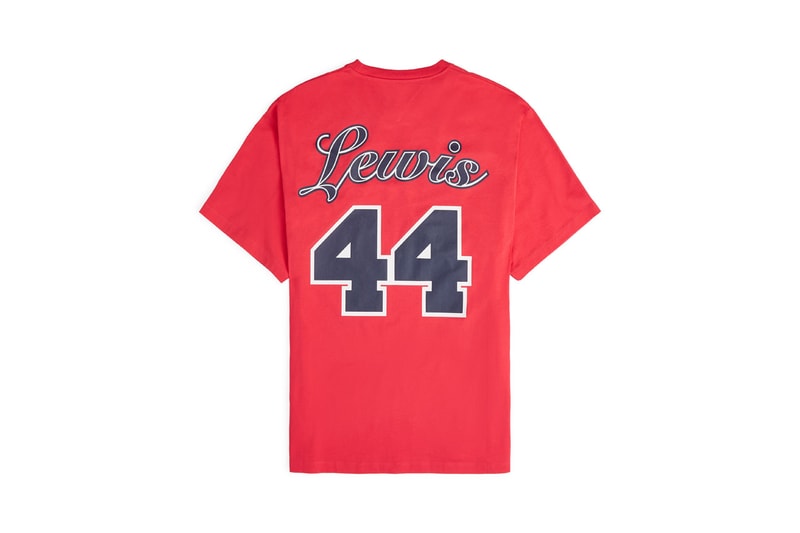 18 of 24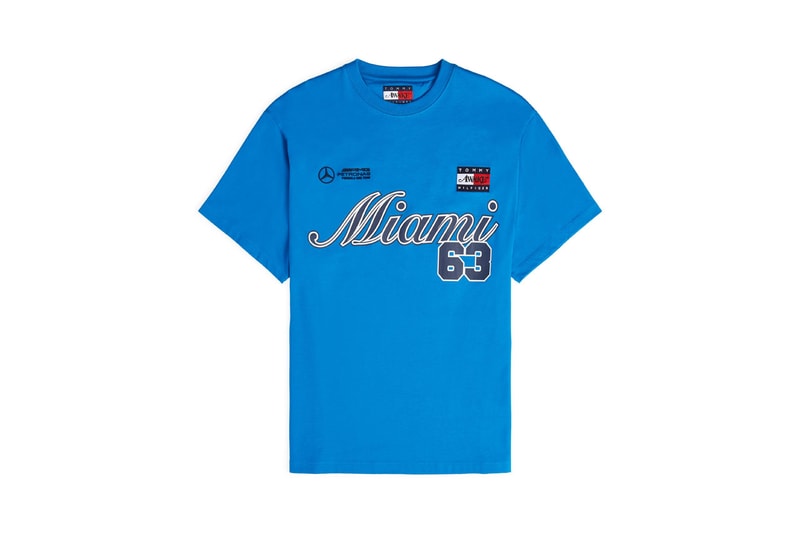 19 of 24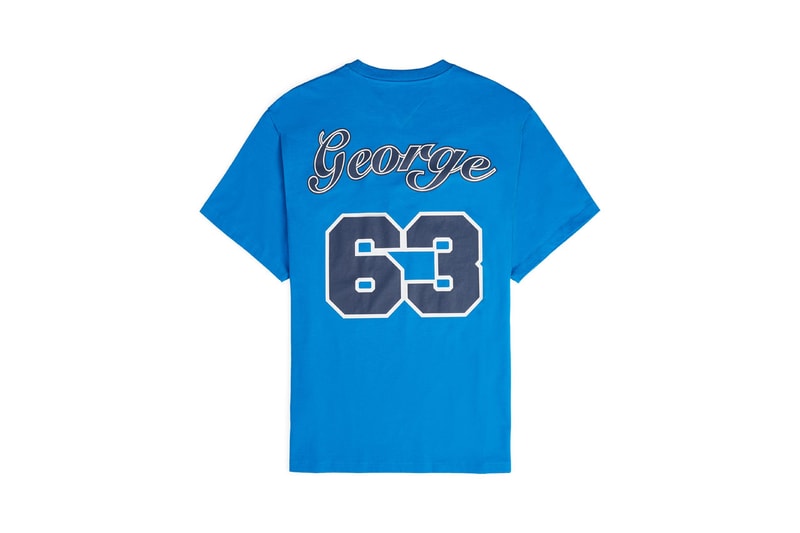 20 of 24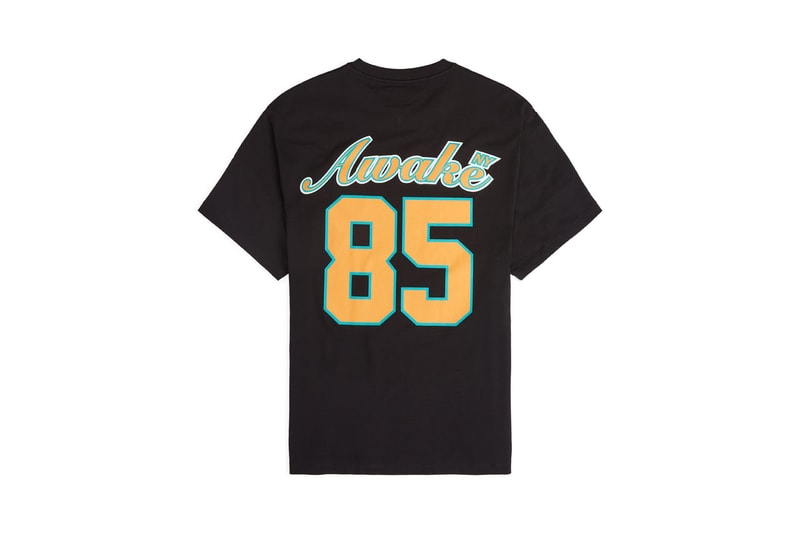 21 of 24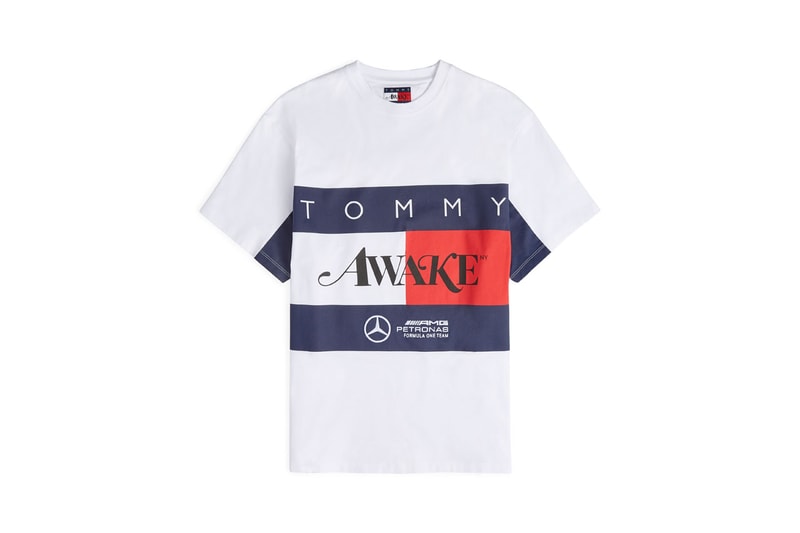 22 of 24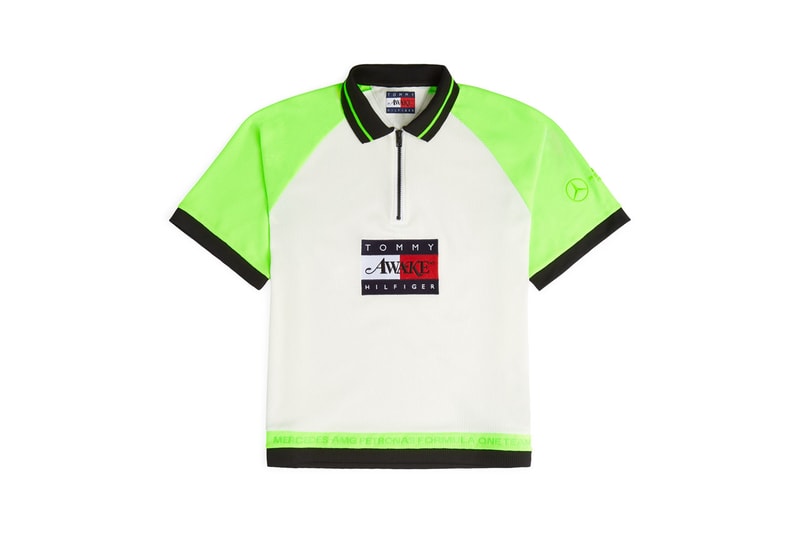 23 of 24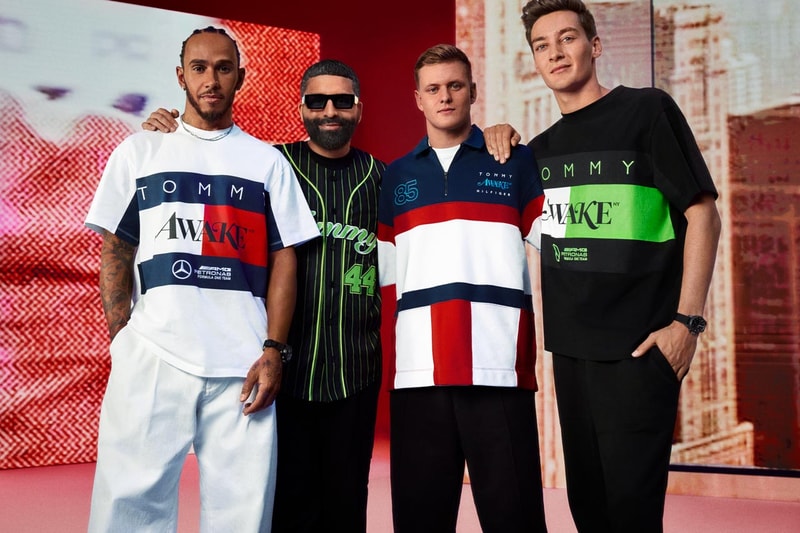 24 of 24
Ahead of the Miami Grand Prix this weekend, Tommy Hilfiger, as the official clothing sponsor for the Mercedes-AMG PETRONAS Formula One Team (and longtime partner of F1), has pulled back the curtain on a race-ready collaboration with Awake NY. Out May 4, the Tommy x Mercedes-AMG F1 x Awake NY range fuses the codes of Angelo Baque, the downtown streetwear label's founder, with Hilfiger's coined academia aesthetic to produce a line of motorsport-inspired staples.
"I have been an F1 fan since I was a kid, and we've been breaking conventions in our partnerships with the sport since the '90s" said Hilfiger. "With this collaboration, we wanted to continue to innovate with both design and an inclusive spirit to create a bold new perspective for the next generation of race-goers."
For Baque, a fan of the races and, more specifically, Lewis Hamilton, this collaboration felt full circle.
"My visit to the Tommy archive sparked the nostalgia of my youth and inspired much of my approach to this collection," said Baque. "My desire was to authentically interpret streetwear and Americana. Never in a million years did I think this Ecuadorian kid from Queens, NY, would be designing pieces proudly worn by Lewis Hamilton, George Russell and Mercedes-AMG F1. Seeing Tommy, Lewis and myself working together on this project is important for the younger versions of ourselves to understand representation matters."
The collection comprises seven gender-inclusive pieces, each of which references archival racing looks with a signature New York streetwear approach. Among them, a classic baseball jersey references Americana, while a T-shirt celebrating the Miami Grand Prix arrives in diva pink, electric blue lemonade and black. Jerseys flaunt the Mercedes-AMG drivers' racing numbers, including Hamilton's 44 and George Russell's 63, and a touching Awake NY tribute piece honors Tommy Hilfiger's founding, with the number 85. The color story connects Hilfiger's signature red, white and blue with Mercedes-AMG's team palette: black, white and volt green.
This was an opportunity to be the conduit between F1 and fashion and streetwear.
The campaign, shot by Adrienne Raquel, pictures the iconographic designs on Hamilton, Russell, and the Mercedes-AMG team, centering the determined journeys of not only the aforementioned drivers but also those of Baque and Hilfiger.
In line with the People's Place program, Hilfiger's initative working to provide creative opportunities to underrepresented communities, the line arrives in partnership with Creatives Want Change (CWC), which will host BIPOC participants at the race in Miami on May 7.
"Change is an inevitable part of both sport and life. As a team, we understand the importance of embracing this on and off the track to continually innovate, inspire and tackle the challenges presented to us," said Toto Wolff, CEO and Team Principal of the Mercedes-AMG PETRONAS F1 Team. "We're proud to celebrate these shared values through this collaboration; not only creating an iconic collection but by
supporting and highlighting creators from underrepresented communities."
The Tommy x Mercedes-AMG F1 x Awake NY collection will launch on Tommy Hilfiger and Mercedes-AMG's webstores, as well as in select Tommy Hilfiger stores on May 4.
Hypebeast spoke with Baque about his New York design codes, his love for motorsports, and his team-up with Hilfiger. Read what the streetwear maven had to share below.
Hypebeast: How did you get involved with Tommy Hilfiger and Mercedes-AMG for this F1 collaboration?
Angelo Baque: It was kismet really. I met Randy Cousin, the SVP of People Place Program and Head of Tommy Hilfiger Lab, Tommy Hilfiger Global, through a mutual friend. We were just having conversation and I happened to mention that I just finished watching Netflix's docuseries about Formula 1. The conversation and opportunity literally started there.
Why was it important for you to do this collaboration with Tommy Hilfiger?
I'm the product of a NYC kid growing up in the 90's — arguably one of the most importance decades of our time when we think about the fashion landscape and what still resonates today. Tommy Hilfiger was one of a handful of brands in the 90's representing what we considered to be aspirational American lifestyle; it's what we wanted to wear and be part of. Tommy Hilfiger was one of the only designers during that time that acknowledged black and brown communities championing his brand. Honestly, his admission that his brand gained such popularity on the backs of these communities is what I've always respected, and I carried that with me throughout my career.
How did you go about fusing Awake NY signatures into these quintessential racing styles?
Racing culture isn't necessarily synonymous with NYC fashion or culture — the popularity of Formula 1 is also really new to the US market. Like soccer, we were late as a country to be a fan of the sport. So for us, this was an opportunity to be the conduit between F1 and fashion and streetwear; to transcend race culture and interpret youth culture onto a garment.
As a fan of the races, do you have a favorite Formula 1 moment?
For me, it's really about this upcoming Miami Grand Prix weekend, and being there to celebrate with Tommy Hilfiger, Lewis Hamilton and the rest of the Mercedes team. I look forward to creating a favorite Formula 1 moment in the coming days.
How do Lewis Hamilton's trailblazing achievements on the track inspire you?
Lewis Hamilton is to Formula 1 what Michael Jordan is to basketball. He is truly the GOAT, and who I immediately associate with the sport.
Lewis is the first and only Black man to compete, and at the top of the game. He's smashed all preconceived notions of what Formula 1 represents and inspires. He is single-handedly diversifying the sport. He is showing BIPOC communities what's possible. He does through his career, as well as with his charity work with Mission 44, which supports the ambitions of underrepresented youth. But Lewis also transcends sport, and considered a prominent style figure both on and off the track.
Do you hope to be more involved with Formula 1 in the future?
Absolutely. As part of this partnership and collection launch, we are working with CREATIVES WANT CHANGE — which is an organization that works to cultivate Black creative talent beginning at the high School level and continuing into early professional development. Providing a platform, access, mentorship and educational opportunities for the next generation of industry professionals is important and critical. I hope to bring more community engagement like this to Formula 1.
Peruse the Tommy x Mercedes-AMG F1 x Awake NY in the gallery above.