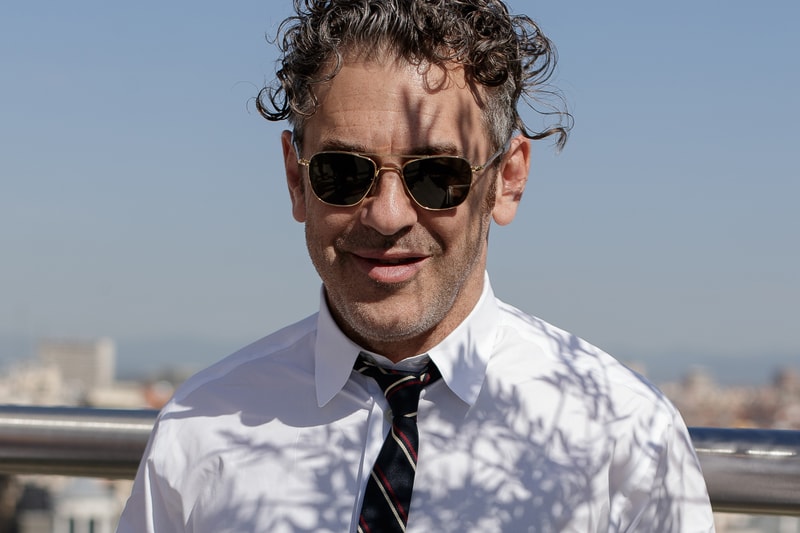 Tom Sachs Apologizes for the Toxic Workplace Culture At His Studio
In a handwritten note, Sachs said he "did not take the necessary time to professionalize [his] operations" and that he wishes he "prioritized this a decade ago."
---
After former employees accused him of running a toxic, "cult-like" studio in March, Tom Sachs has broken his silence on the matter to issue an apology. In a handwritten note posted to his Instagram Stories, Sachs says he "deeply regrets" that "anyone, ever, felt less than supported safe and fulfilled within my studio," as well as stating that he didn't take the "necessary time to professionalize [his] operations" as his business grew and wished that he "prioritized this a decade ago."
Curbed broke the allegations of Sachs' misbehavior in March, and since then the artist remained silent as allegations of misbehavior, sexisim, bullying and fostering a toxic workplace in his culture began to snowball. Shortly after Curbed's report, Artnet spoke to other former and present Sachs employees, who said that the artist pressured them to perform dehumanizing personal tasks for him and even for his wife Sarah Hoover, a socialite and former director at Gagosian. The allegations were wide-ranging, including Sachs referring to a room in his studio as the "rape room," forcing employees to adhere to a draconian set of guidelines, commenting on female employees' bodies, forcing employees to view pornographic images (including images that showed the artist and Hoover naked), displaying a swastika sticker in his office, throwing objects at employees, verbally berating them by calling them "autistic," and making them perform menial tasks for Hoover, like feeding her dog and picking up her Chanel purchases.
In March, a letter from Sachs to his studio employees viewed by the New York Times said that the artist was working to "improve" himself and had begun implementing human resource policies, and Nike, who's been partnering with Sachs for over a decade, said they were "deeply concerned by the very serious allegations," though, the same month it was revealed they may have been privy to some of Sachs' questionable behavior. The artist famously took a meeting with Nike employees in his underwear, and shortly before the release of the NikeCraft Mars Yard 2.0 sneaker in 2017, the company removed a Constantin Brancusi quote that referenced slave work from the inner lip of the shoe's box, with a Nike staffer telling Curbed that they'd asked to be transferred to a different project due to Sachs' "inappropriate and sexist behavior."
Nike recently said they were not currently working with the artist or his studio, debunking earlier reports of Mars Yard 3.0 sneakers and new colorways of the popular General Purpose Shoe coming later this year. "We are not working with Tom's studio at this time and have no release dates planned," the company said in a one-sentence statement.
Sachs, for his part has courted controversy and emphasized shock value since the earliest days of his career. Though nowadays he's mostly known for his large-scale bricolage sculpture work, fascination with NASA and, of course, his sneaker collabs, much of his past work in the '90s and '00s was focused on machismo and shock value. In 1999, Sachs' art dealer Mary Boone was arrested at her gallery for one of the artist's exhibitions that displayed live ammunition. A 2002 collaboration with the Jewish Museum, Sachs, who is Jewish, made a "pop-up concentration camp" out of a Prada hat box, telling The New York Times Magazine that fashion was similar to fascism because it was about the "loss of identity."
Despite the still-snowballing controversy, Sachs' career is far from on pause — Tom Sachs: Chawan, a found object-style exibit of his work is currently on display at Tokyo's Tomio Koyama Gallery.