A Closer Look at All the Details Within the Tom Sachs x NikeCraft Mars Yard Shoe 2.0
"It will not fail because of me."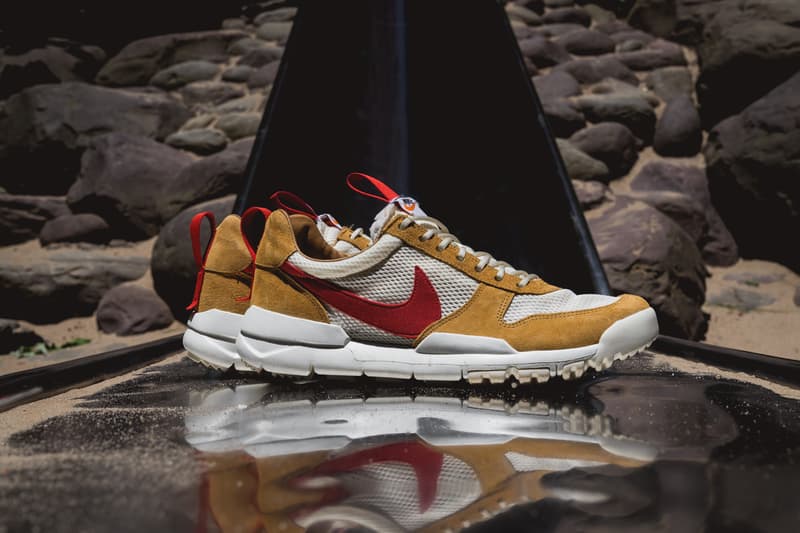 1 of 11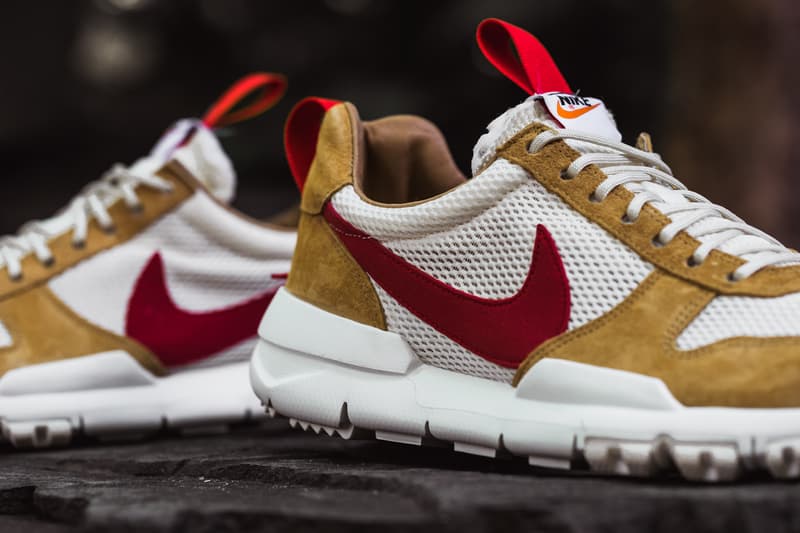 2 of 11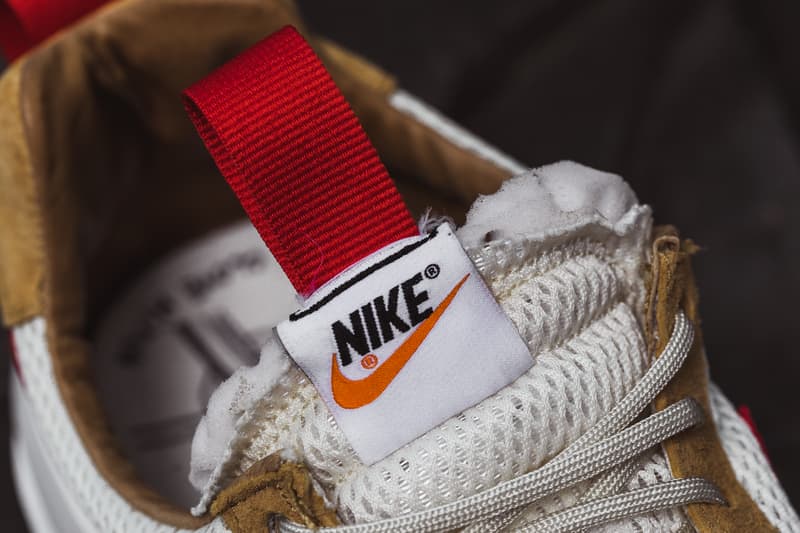 3 of 11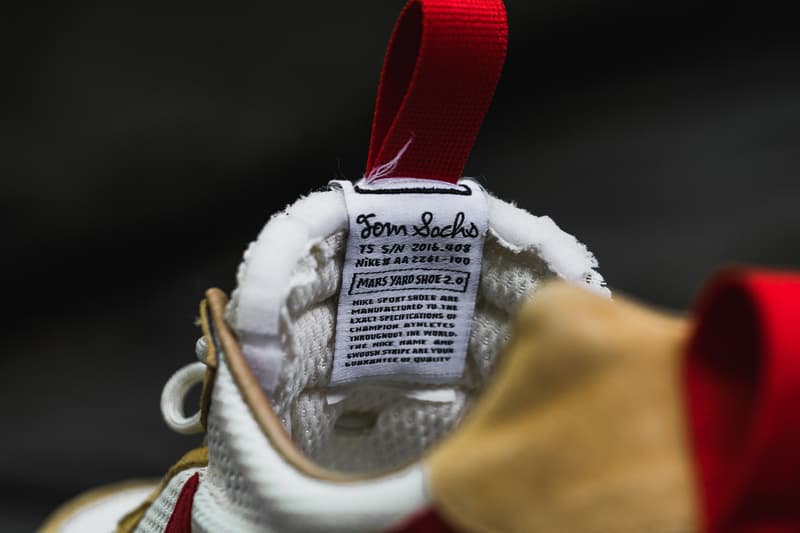 4 of 11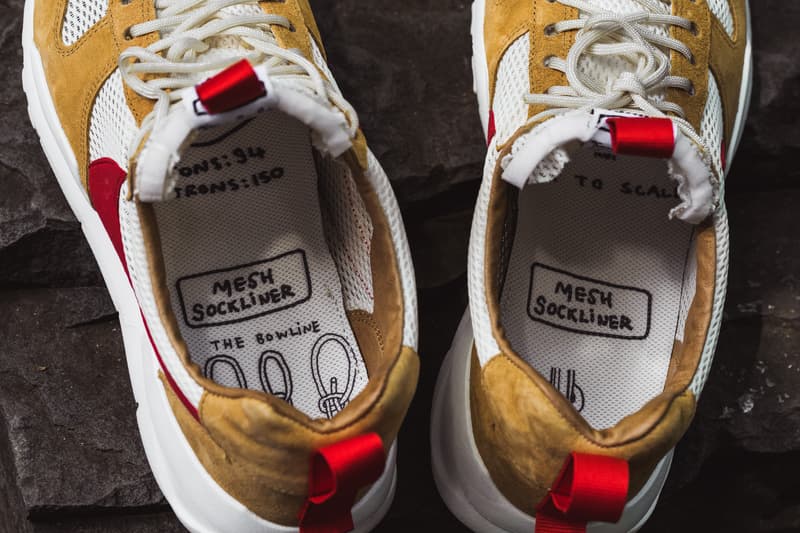 5 of 11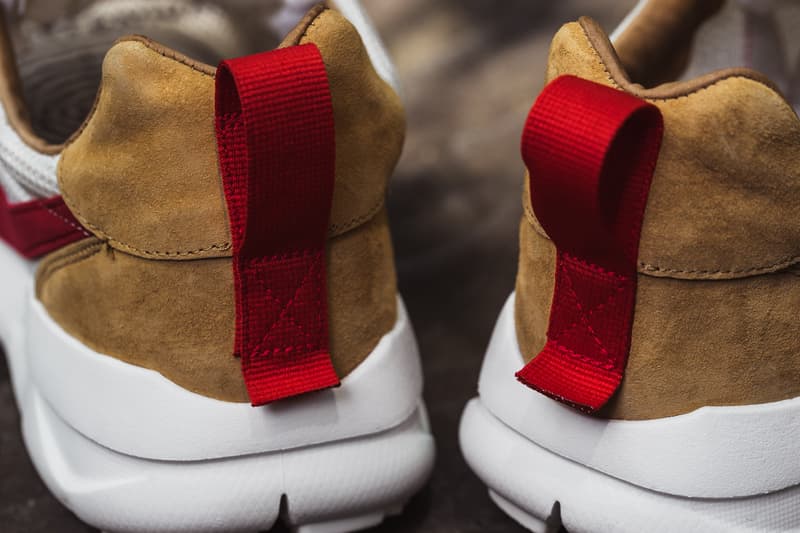 6 of 11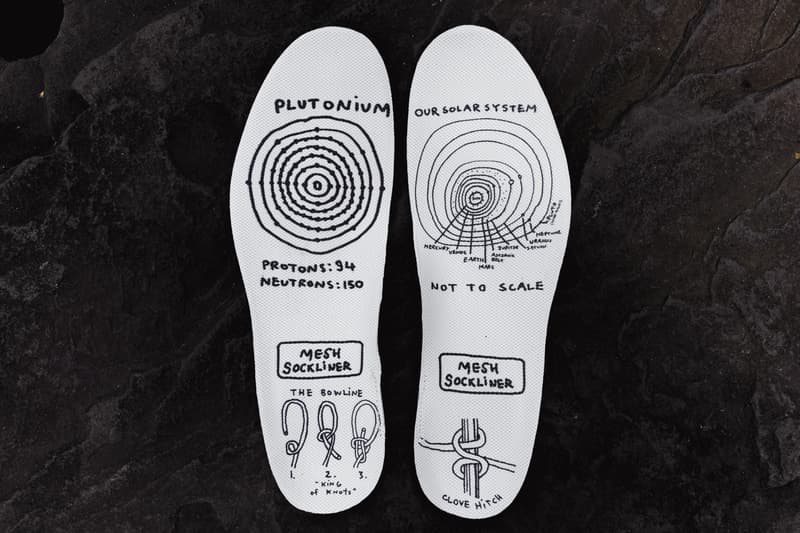 7 of 11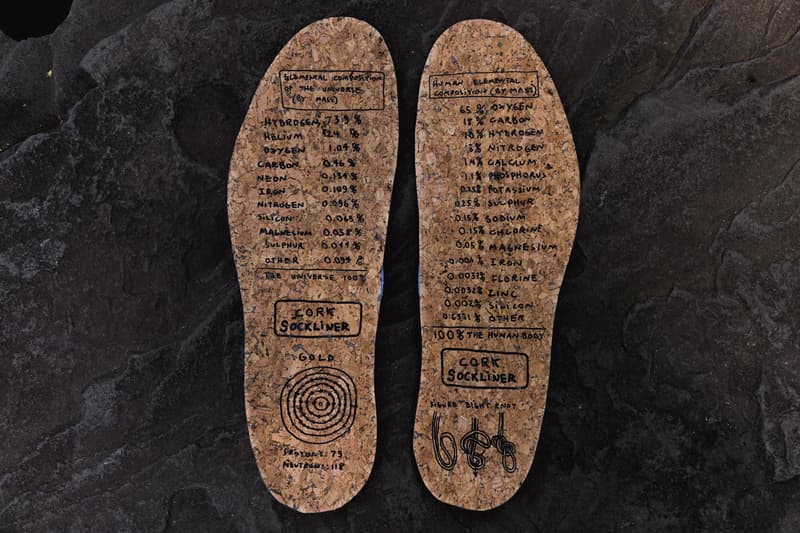 8 of 11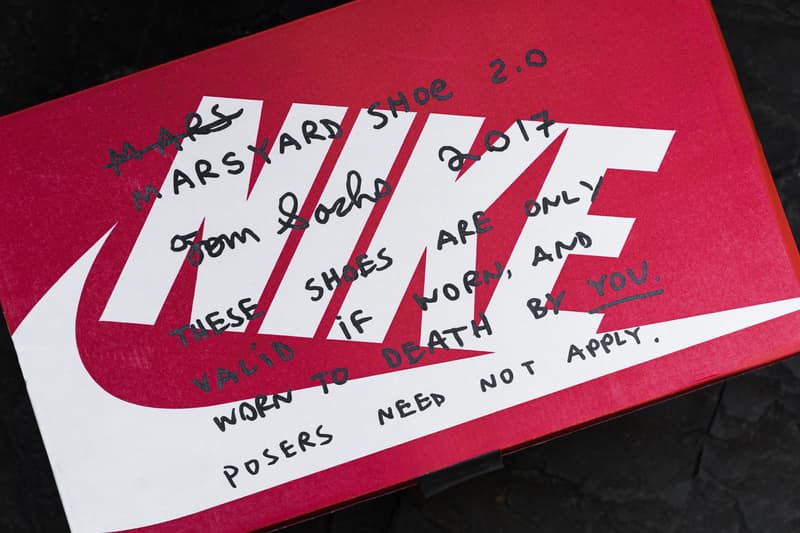 9 of 11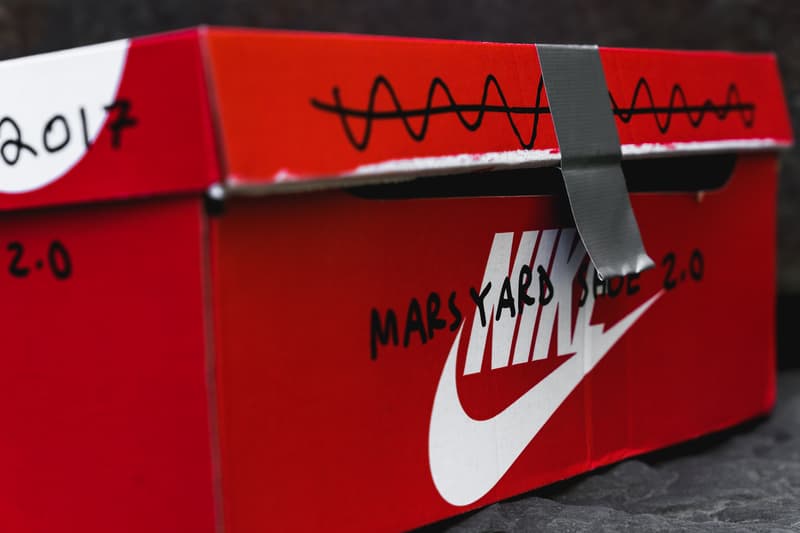 10 of 11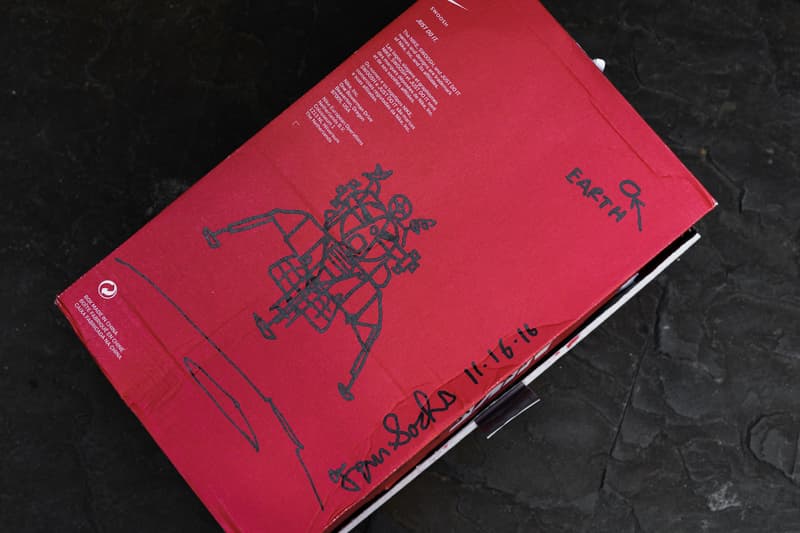 11 of 11
Between the elaborate Space Camp installation and a film premiere, Tom Sachs has had a busy week. The star of the show, however, has been the NikeCraft Mars Yard Shoe 2.0.
An upgraded iteration of Sachs' previous foray into footwear design, the 2.0 has an impressive list of details. "Every material," to quote Sachs, "has its strengths and weaknesses." According to the accompanying Nikecraft zine, Vectran, "though very strong, failed quickly under folding fatigue, just like a paper-clip," so it has been swapped out for a much more breathable and durable polyester warp-knit tricot mesh. The material is less sexy, but altogether more honest. The unfinished foam tongue sheds over time, leaving what Sachs calls "a forensic bread-crumb trail."
The desert-friendly sole unit that Tom borrowed from the Nike Special Forces Boot was found to be slippery on wet surfaces like metal and tile, so the NikeCraft team inverted the lug tooling to prevent urban wearers from slipping. The red donning straps on the shoe's tongue and heel tore out, so the studio team sewed the straps through the tongue with an extra-durable X-stitch, embodying the Sachsian maxim of "It won't fail because of me." To extend the life of the shoe even further, customers are given a spare set of cork sockliners, allowing wearers to rock the shoes without socks.
Even the box is a customized affair, complete with a disclaimer from Sachs himself: "These shoes are only valid if worn, and worn to death by you." This spirit of actually wearing the shoes, instead of keeping them on ice or reselling them, runs throughout the shoe's design: the natural white rubber sole unit is built to attract dirt and grime, so that wearers can display their scars with pride.
You can learn more about Tom's work from the man himself here.