How 'Magic: The Gathering' Brought Middle-Earth to Life With Its 'Lord of the Rings' Collab
'Magic' lead art director Ovidio Cartagena walks us through the process of reimagining one of fantasy's most iconic series for the "Tales of Middle-Earth" set.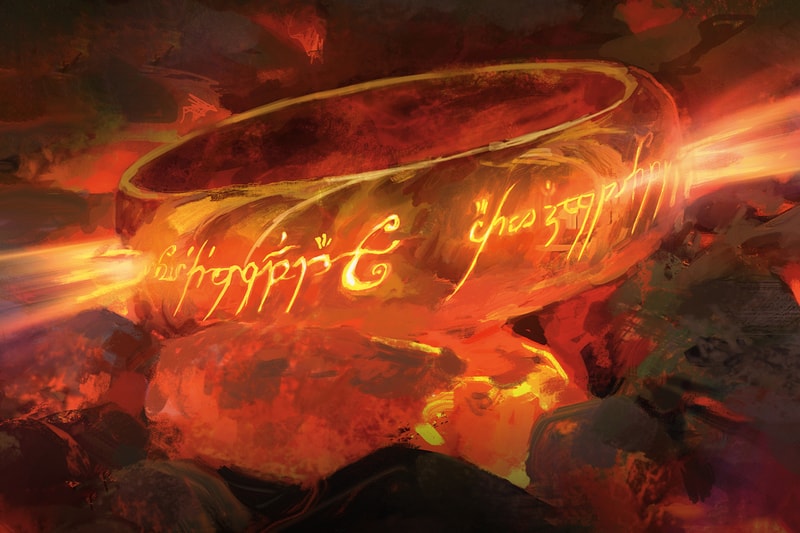 1 of 8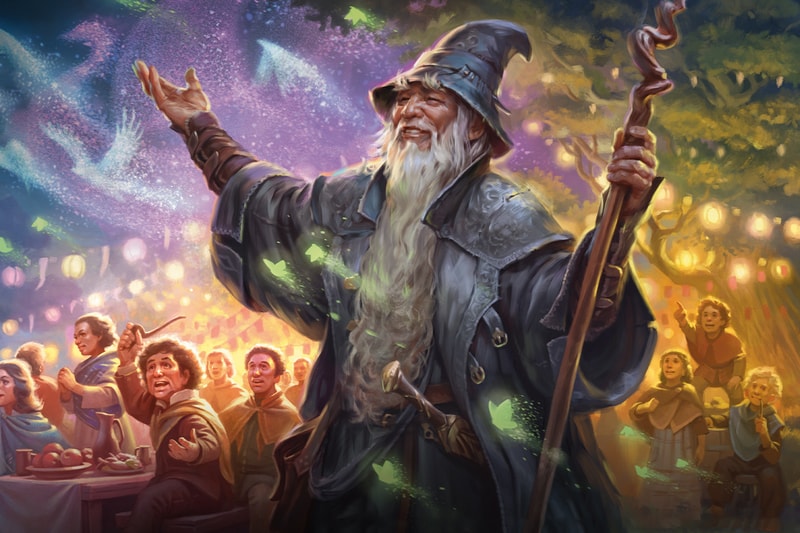 2 of 8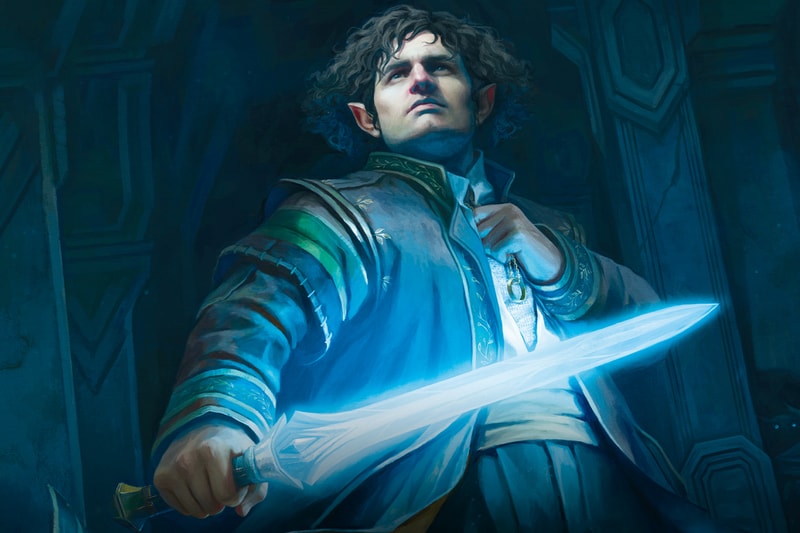 3 of 8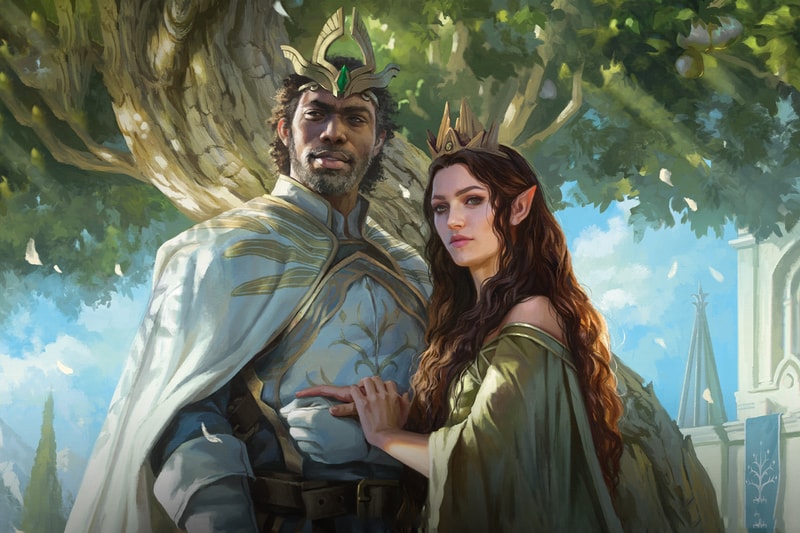 4 of 8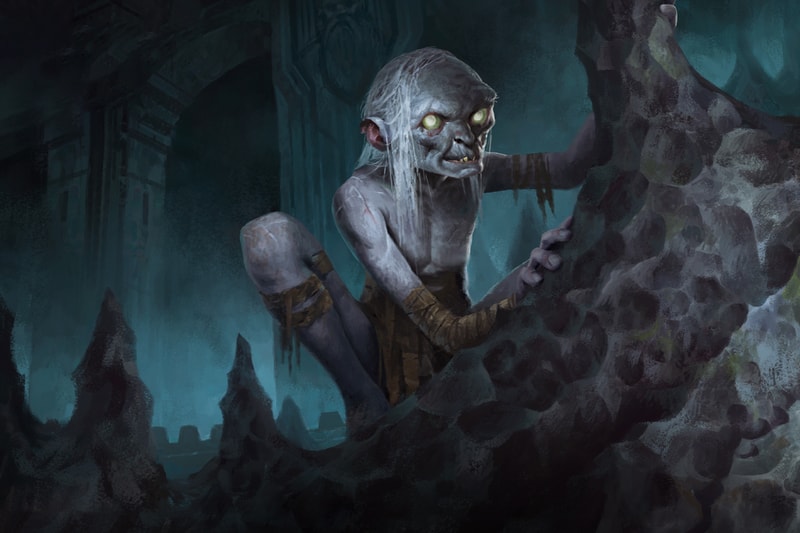 5 of 8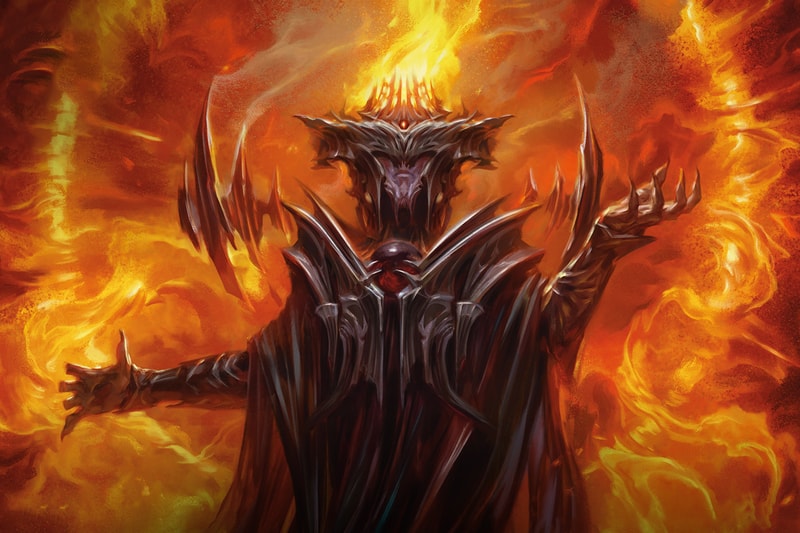 6 of 8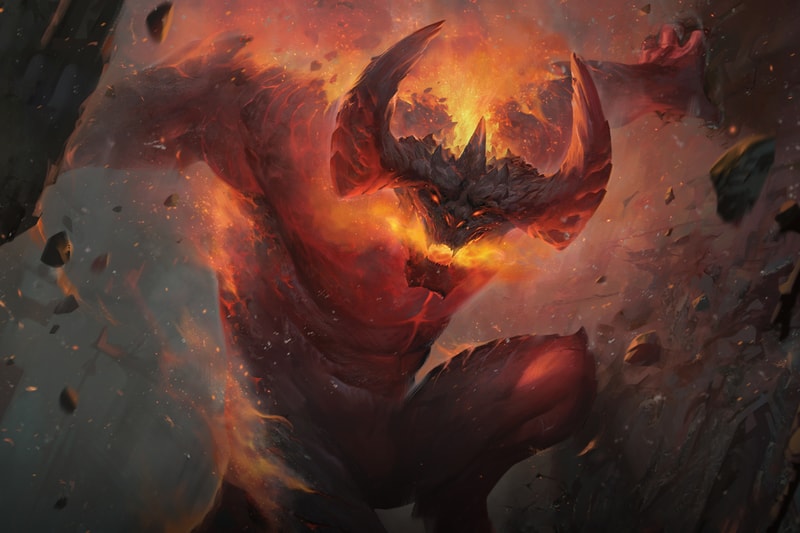 7 of 8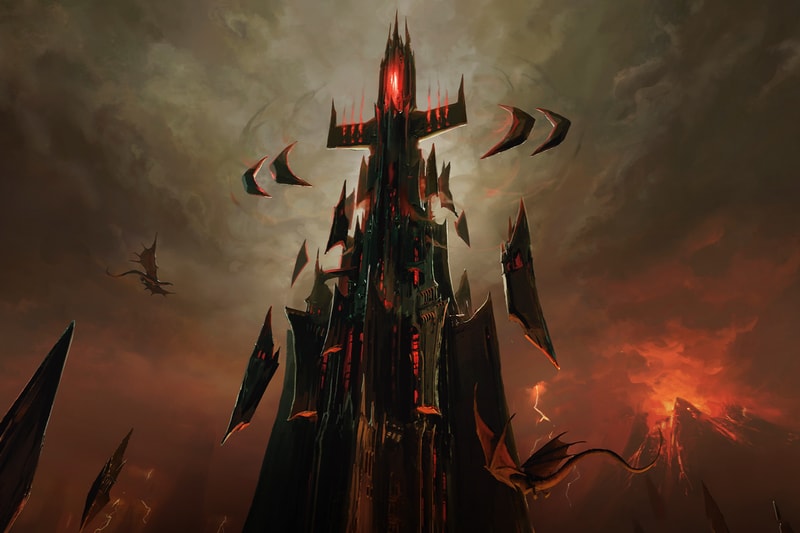 8 of 8
Magic: The Gathering and Lord of the Rings is a partnership that feels like it was a long time coming — for fans of both franchises and the teams that worked on it alike. "When I was 17 years old, I made a calendar with Lord of the Rings fan art," says Ovidio Cartagena, Wizards of the Coast's lead art director on the project. Cartagena also noted that several of the artists who worked on the set have displayed a lifelong affection for the series: from growing up reading the books to even naming their pets after its characters.
Cartagena and his team of concept artists and illustrators were given an opportunity to work with an icon and they ran with it — pushing the beloved series in a fresh, new direction and seamlessly integrating it into the Magic universe. Reimagining something with as much lore as Lord of the Rings is a tall task, but the artists that worked on the set were able to pull it off by going back to the source, steeping themselves in Lord of the Rings lore once again and then presenting it through a fresh, modern lens. Ahead of the highly-anticipated collaboration's release, Hypebeast spoke with Cartagena about the creative process behind the collection, how he encouraged his team to make something entirely new instead of replicating what had come before and how, through its artwork, the set continues Magic: The Gathering's push to provide a more inclusive, welcoming universe for all players and fans.
Hypebeast: This was your first set as lead art director. Hell of a way to start, huh?
Ovidio Cartagena: It was … a task [laughs]. I've worked on several other sets, but this was indeed my first time as the official lead. First, we were going to do a main set, then a Commander set, then it just kept getting bigger and bigger. I was lucky to know that I would be doing Lord of the Rings maybe a year before I ever had to start creating the concept art for it, which gave me plenty of time to re-read the series, brush up on my lore and fully immerse myself in its world.
I wanted to test some different ways we could do Lord of the Rings, so I put together a crack team of artists to create the set. Almost all of them were die-hard fans, but one had never seen the movies or read the books, and that super-removed perspective made for the perfect contrast to the artists who were steeped in the lore of the series. That individual was actually an intern at the time, but they did such a good job with the hobbits in the set that they got a full-time role as a concept artist.
What was your mindset like when you went into creating this set?
It was important for my team and I to remember that this set is a fresh take on Lord of the Rings. At the beginning of the project, someone had said "Everyone knows how Lord of the Rings looks," and I said, "Absolutely not — everyone remembers how other artists have interpreted Lord of the Rings, which is different than looking at the text and coming up with your own interpretation of it." Because of that, it took us a little while to purge our minds of the previous imagery we'd seen from the series. We needed to approach the artwork for this set with an open, fresh mind. Once we realized that, and realized that in trying to please everyone we would please no one, we knew what we needed to focus on.
Was it challenging to reinterpret the series' iconography in a totally fresh way? Lord of the Rings has such strong visual cues that (almost) every artist working on the set had to have at least some baked-in memories of how it should "look" from the books or movies.
Yes. We would think that we were visualizing and creating, but we were really just remembering something else. That's a hard habit to break when it's something as iconic as Lord of the Rings. You've been primed to see it in a certain way because of your experiences with it growing up through books, video games and movies.
And you might not even realize you're doing that.
Exactly. That's just how the mind works with something like this. The first time, you'll always pick the lowest-hanging fruit. You need to keep going, climbing up that tree and finding the true, authentic thing, the thing that reflects the world we live in. No matter what we do, we interface with the world as it exists, so drawing from that pool of untapped inspiration is harder than you would imagine. A few years ago, I was doing concept art for another set at home and was complaining to my wife — "Nobody is drawing the elves the way I want them to!" She's like [playful imitative tone] "Oh my God, my job is so hard!" [laughs]. Sometimes, all you need to do is take a step back and approach the art with a fresh and happy mind.
What's the trick to combining the signature look and feel of each world? How do you make sure a set like this is equal parts Lord of The Rings and Magic: The Gathering?
It always helps to put the Magic frame on things. Lord of the Rings is such a quintessential fantasy world that many people think about it when they're doing their own writing, even if they're not writing fantasy, so we wanted to be sure that we thought of mana alignments for the characters, thought of how the mechanics of Lord of the Rings would translate to the game. For example, one of the concept artists asked me how we wanted to do the Eye of Sauron on a card. I was like "I don't want the eye, I want the guy!" We needed the actual character himself on the card so he could serve as a leader for one of the starter decks.
How would you approach a collaboration with Lord of the Rings as, opposed to say, some of your past projects like the Godzilla or Doctor Who sets?
With Godzilla, we wanted the most faithful depictions of the character — across various movies and eras — possible. Same with Doctor Who. There was an immense treasure trove of pictures, actors, designs, everything. On both of those collaborations, our goal was to adhere as closely to the existing iconography as possible. With Lord of the Rings, we got to come up with our own visiulazation. That being said, J.R.R. Tolkien's text is very descriptive, so we had to be wise with the liberties we took.
What about the set makes you the proudest?
I'm very happy with how the new depictions of these classic characters came out. The response we've gotten from fans so far has been great: we hear about how much it means to them to see someone that looks like them depicted, represented in these cards — like on our Aragon and Arwen card, which displays them as an interracial couple. This new, open take on such a beloved series makes my job so fulfilling. It's given me fuel for another 10 years.
That ethos of inclusivity and openness is really important in modern-day Magic: The Gathering. How do you reflect and depict that change — and show that everyone's welcome — in the artwork you produce?
I'm a minority here, and I want everyone to feel welcome in the world of fantasy. Many artists don't get into fantasy because they don't think it's for them. I want to tell them "yes, it is for you." Everyone who wants to get into fantasy can. There are so many different sides to Magic, from the game mechanics to the collectability and the artwork. I can own the artwork side, and use it to the best of my ability to show people that they're welcome. It's the same with the artist roster: we strive to keep diverse points of view, stories and experiences informing the art that's displayed on our cards.
Do you have any personal favorite cards in the set?
I can't have favorites! I'm an art director! [laughs]. I will say that a card I really enjoy is one of Samwise where he's depicted with all of his kids, way after the War of the Ring where he's married Rosie and had all these children. It looks like a Renaissance painting, which I love, and and I think it speaks to the beauty of the world that these characters fight for. War is a necessary tragedy in the Lord of the Rings. The characters aren't fighting because they love war or it's supposed to be "cool," they're fighting because they want to get back to what's depicted in that Samwise card, and that's very important to remember.
---
The 'Magic: The Gathering' x 'Lord of the Rings' "Tales of Middle-earth" launches this month, and will see a second drop this holiday season.